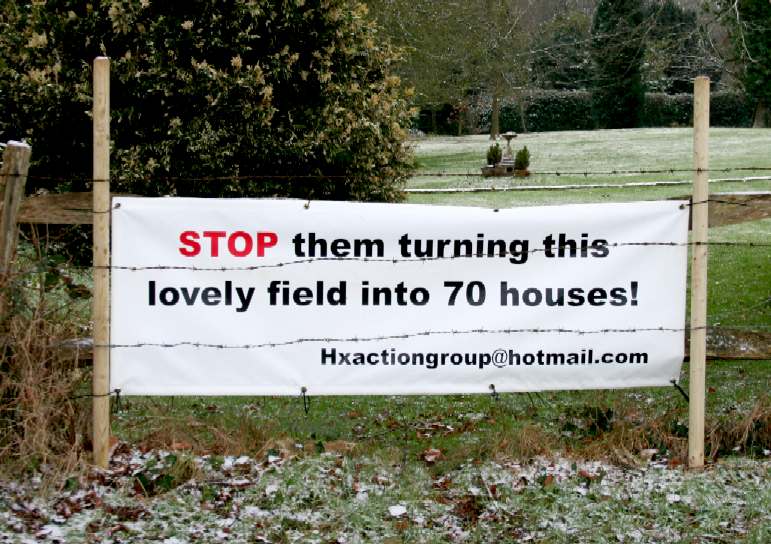 Banner put up in support of the protest by the Herstmonceux Action Group, on the North facing garden fencing of the Old Rectory. The owners of the Rectory building are potentially one of the most affected by applications: WD/2014/2663/MAO and WD/2015/0090/MAO. https://www.facebook.com/Herstmonceuxactiongroup
THE DEATH OF DEMOCRACY - 10 FEBRUARY 2015
Our understanding of democracy is that elected members of the public agree to do their utmost to represent the wishes of the people. The term "people" means the wishes of the majority of people.
So it was that on the evening of the 10th of February 2015, the main hall of Herstmonceux Primary School, a packed audience (standing room only) attended to join in the debate on the application that is causing serious controversy and stands to create a dangerous precedent.
Despite hundreds of villagers voicing their concerns as to the lack of infrastructure, overcrowding, and loss of tourism from ignoring a historic monument, the assembly were told by this council that they could only consider what they'd been told to consider by Wealden District Council. That is of course toffee. A district council does not dictate to a parish council what parts of National Planning Policy Framework (NPPF) they should consider.
In all of this meeting there was not one mention of the historic monument likely to suffer, and how this application was going to meet the objectives of the NPPF, to protect that monument. This was because the applicant, a former estate agent and/or his family, had not included any tourism or other statements concerning access and enjoyment of such heritage assets. In other words, as alleged by the audience on the evening of the 10th, it appears to be a cook up job between Wealden, the Developer and this Parish Council and we'd like to know what was said behind closed doors, that may be the reason for this serious omission.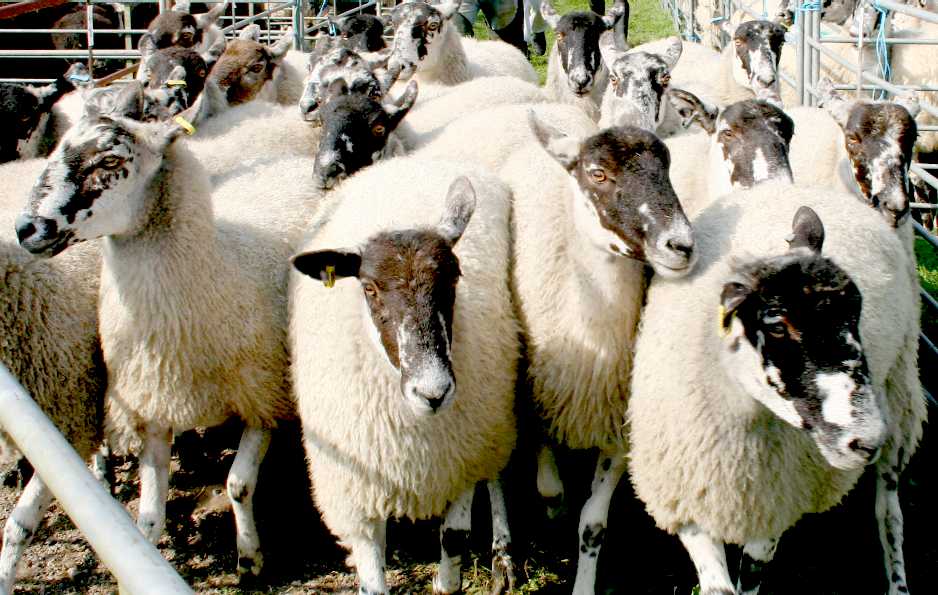 Herstmonceux Parish Councillors - Being herded by Wealden's officers, members and other Conflicts of Interest. Declarations (or lack of declarations) of interest may want to be checked concerning this major outline application for 70 houses WD/2015/0090/MAO. It is alleged that the parish council are not acting democratically, as in not representing the wishes of the people. Rather, they appear to be representing the wishes of the district council. If that proves to be the case, or if a valid planning consideration has been deliberately omitted on the say so of the district council (Kelvin Williams and Robert Standley), then that is a decision that may be judicially re-viewable as per R v Canterbury City Council (ex parte Spring Image) and the Samuel Smiths Old Brewery case precedents. Any decision by a committee that fails to include in deliberations any planning consideration, the wishes of the people or the effect that such development may have on a monument at risk, is demonstrably ultra vires = invalid. That would then be a matter for the Administrative High Court.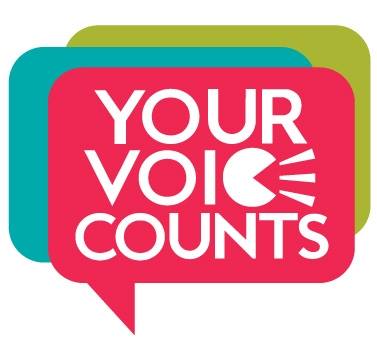 CALLS FOR RESIGNATIONS 10 FEB 2015

Where a parish councillor, or any public servant, fails to conduct themselves in accordance with the strict rules set down for those pursuing a career in public life, they should be disciplined. This proposed development is fraught with issues, causing virtually the whole of the assembled audience to burst out spontaneously, calling for resignations. Here, here to that.
HERSTMONCEUX PARISH NEIGHBORHOOD PLAN - (SHAMBLES) FEBRUARY 2014
A meeting of Herstmonceux Parish Neighbourhood Plan Steering Group was held at 7pm on 11 February 2014 in the main hall in Herstmonceux Primary School. The meeting was open to the public. The public more or less filled the hall to capacity.
During the meeting, two officers (Marina Brigginshaw and Natalie ?) from the Wealden District Council (WDC) attended in order to give a short presentation with visual aids. They could not get the projector working, but continued to give answers to questions, that did not really satisfy those asking.
What is clear is that a/the Neighborhood Plan, if it is passed, will prevent Wealden from having a say. Whereas, if Wealden get their act together first, their plan takes precedence. We all know that WDC are always behind when it comes to Policy, and that might be because J D Moss is still enmeshed in the works, but that that officer should have been shown the door years ago against his conspiracy in the matter of copyright theft and related issues. But enough on that for now.
SUSTAINABILITY
When it came to sustainability, it seems that there is no requirement for a developer to provide any affordable housing at all for applications of less than 6 units. Thus, all a developer has to do is apply in smaller batches to avoid having to provide any low cost housing - which will surely defeat the intention of this legislation - a sure sign that Wealden are still pandering to the wealthy, so effectively discriminating against local workers on a low wage. Surely, this is time for change.
In addition, there was no explanation as to what constitutes an affordable house? Is it one that a local worker might reasonably expect to be able to purchase with a mortgage based on his or her salary? As we say, there is no guidance.
THIRD PARTY APPLICATIONS
At the moment those houses that are being proposed are no way affordable. If the Southern Housing Society were to apply on the same site, and there is nothing to stop anyone doing the same, they would most likely propose a housing mix in the £40 - 60,000 range. Those houses would also be sustainable, in that they would address renewable energy, hence the drive for a Zero Carbon Britain.
It is more than likely, being a social housing project, that the local authority would approve such application, as would the Secretary of State. Then if a developer were to seek to build unaffordable houses that did not address renewable energy issues, such proposal would most likely fail. Why then would the Parish Council not make such an application themselves if they genuinely wanted affordable houses for villagers? The only reason we can think of is that they don't want social housing, they want expensive houses to generate lots of jam for the boys to be able feed off the crumbs. Feeding off the crumbs might just mean a pint at the local. It might mean simply strutting about with a sense of self importance. But does that represent the will of the people.
WINDFALLS
When asked about houses already built in the consultation period, Ms Brigginshaw explained that those do not count against the allocation of 70 new units. This took many of the audience by surprise - and indeed is somewhat of a shock. That means that the village could expand several times over the 70 units strategically identified as needed before 2027. So, when does the clock start ticking and who says what houses are included in the 70 and what houses are not. There is a lack of transparency and accountability when there is no strict tally. It's boom and bust time again by the looks of it. We'd rather see sustainable, steady development.
PARISH CLERK
From the discussion about members standing down, it seemed from the comments that the Parish Clerk may have been bullying members, in so doing crafting who could vote, and in so obtaining a decision more to her way of thinking. Has the Parish Clerk declared her interests? Hmmmm. If not, perhaps she ought to. It surely cannot be fair that she is wheedling out opponents to a scheme using their own honest declarations of interests - where each person may interpret what constitutes "an interest" differently. So, is the Parish Clerk subject to the same scrutiny. Surely, everyone in the village has a vested interest, meaning that the whole Steering Committee should disband - and leave the decision up to the Secretary of State. Can we trust local councilors to do the right thing when for years they have done nothing to protect local history that is recognized by no less than English Heritage. We believe in transparency in local government and accurately recording the facts. What about this council?
The proposal eventually came to nothing, where an action group was formed and presented in strong numbers, in this case filling the village hall to capacity. The problem is that the developer, learned from the exercise and applied again to the District Council, all the while refining his application - and with £17,000,000 million pounds of windfall profits, he is likely to keep on banging on the door. This is surely cause for a windfall planning tax, where affordable housing in this case is not for real, but simply a phrase incorporated to tick the right boxes, to enable the building of expensive houses for maximum profits.
THE WILL OF THE PEOPLE is clear from the number of signs that have been posted about the village. How then could the Parish Council ignore this depth of feeling. The village school hall is always overflowing when the subject comes up. We don't make the news, we just report it.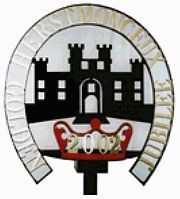 AGENDA
Apologies.

To confirm the report of meeting held on 11 November 2013.

Matters arising from minutes.

Declaration of Interests on the agenda items below.

Presentation by Wealden District Council Officers on the Wealden Local Plan - Delivery and Site Allocations for Parish Councils.

Report on the public consultation on the Draft Herstmonceux Parish Neighbourhood Plan.

Date of the next Steering Group Meeting.
PLANNING APPLICATIONS JANUARY 2015
Applications to be discussed at the Planning Committee Meeting of Herstmonceux Parish Council to be held at 7.00pm on Tuesday 13 January 2015 in the small hall in Herstmonceux Village Hall.

Application: WD/2014/2606/O
Location: Land adjacent Sandhurst, Church Road, Flowers Green, Herstmonceux.
Description: Demolition of existing stables and erect new dwelling and garage.
Parish Council Comments to Wealden District Council:
Application: WD/2014/2466/F
Location: Land at Elmshurst Cottage, Dacre Road, Herstmonceux
Description: Proposed detached bungalow dwelling (reduced scheme).
Parish Council Comments to Wealden District Council:
Application: WD/2014/2579/F
Location: 8 Chestnut Lodge, West End, Herstmonceux.
Description: Alterations to separate existing property into two dwellings.
Parish Council Comments to Wealden District Council:
WDC has informed Herstmonceux Parish Council that it understands from the developers that the application WD/2014/2663/MAO for land adjacent to Lime Cross Recreation Area, Herstmonceux will be replaced by a revised application.
WDC Planning Committee will not discuss the application until the March Planning Meeting and so this was not included in the January Planning Meeting.
If there had been no further application then the application WD/2014/2663/MAO would have been discussed at the February 2015 Herstmonceux Council Planning Meeting.
Herstmonceux villagers do not want any more sheep to represent them. They want good honest people with minds of their own and the interests of the village at heart. The electorate do not want short term fixes, but long term stability and sustainable development. It is time to swap out the old practices and bring in some new blood with high moral standards and a good idea of what the term 'affordable' means, from their own experience of the local property ladder. http://www.lgo.org.uk/
More information can be obtained from the Parish Clerk on 01323 833312 or
clerk@herstmonceuxparish.org.uk
Mr Bill Gower (Chairman)
Rewa
Lower Road
Herstmonceux BN27 1QG

01323 832532

Mrs Josephine Angear (Vice-chairman)
Penlands
Church Road
Herstmonceux BN27 1RJ

01323 832210


Mrs Sheila Charlton
Ivy Cottage,
New Road,
Herstmonceux, BN27 1PX

01323 833673




Ms Angela Ashley
22 Fairfield
Herstmonceux
East Sussex BN27 4NE


01323 832789


Mr Ketill Game
The Keys
Gardner Street
Herstmonceux BN27 4SU

01323 831917

Mr Michael Goodsell
Little Hollingwood
Chilsham Lane
Herstmonceux BN27 4QQ

01323 832178

Mr Bryan Naish
Cobwebs, 29 Pippin Close
Orchard View
Windmill Hill BN27 4TU


01323 833747

Mr Stephen Nash
1 The willows
Gardner Street
Herstmonceux BN27 4TQ


Mr Jonathan Tate
Two Acres
Lime Cross
Herstmonceux BN27 4RS


01323 833229

Mr Kenneth Wheatley
Higham Farm
Gardner Street,
Herstmonceux, East Sussex BN27 4SX

01323 832177


Mrs Irene Willson
Butlers Farmhouse
Butlers Lane
Herstmonceux BN27 1QH

01323 833770
Finance Officer

Mr Simon Goacher
Cosi
Old Road
Magham Down
Hailsham BN27 1PR

01323 843210
Mob: 07802 416840
Fax: 01323 843210

Wealden District Council - District Councillor

Mr A Long
Allis Farmhouse
Marklye Lane
Rushlake Green
Heathfield TN21 9QH

Tel: 01435 830164
Mob: 07654 306738

East Sussex County Council - County Councillor

Mr W Bentley
15 Sandbanks Close
Hailsham BN27 3TJ

Tel: 01323 442582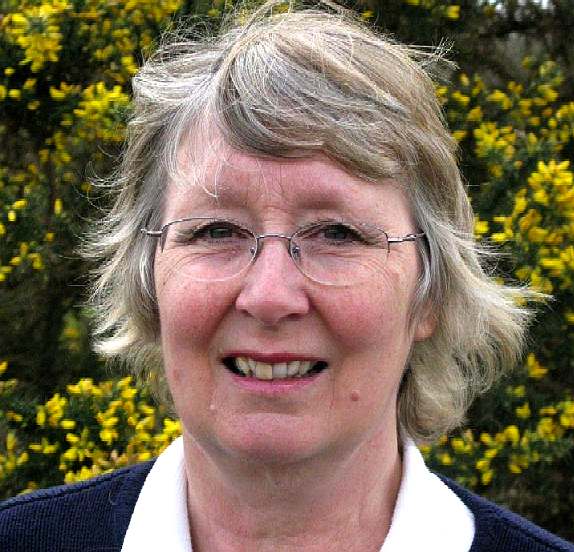 PARISH COUNCIL CONTACTS
Mrs Janet McInnes (time for change)
The Parish Office
Herstmonceux Village Hall
Hailsham Road
Herstmonceux BN27 4JX

Tel: 01323 833312
Mob: 07889 159824
Email: Parish Clerk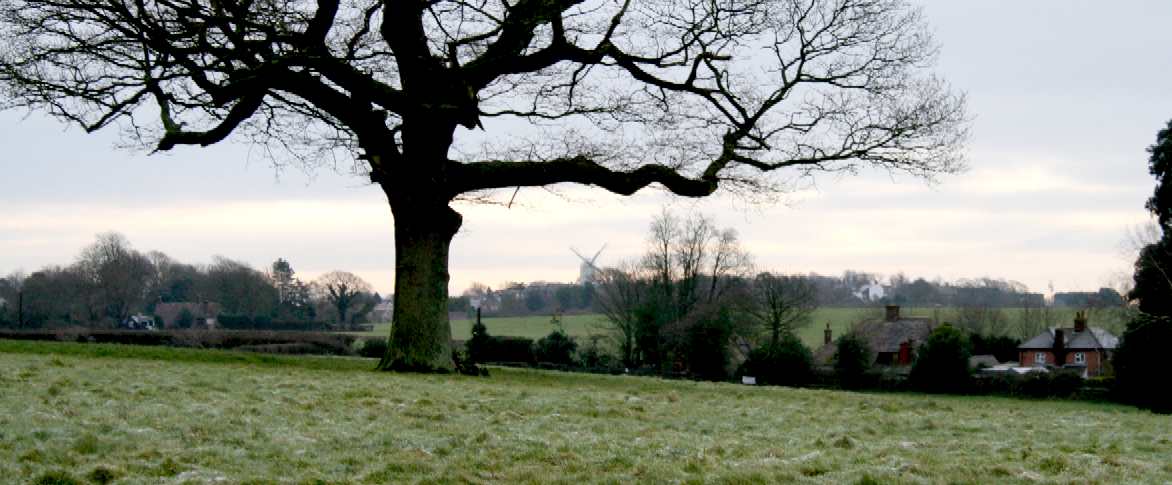 A view is an irreplaceable economic asset when it comes to tourism. In the picture above you can see the windmill that ground the wheat for the bakery (behind us), that baked the loaves, using electricity from Herstmonceux's very own generating station in Lime Park, just out of sight to the right on this photo. The local parish council is advocating building on this site, creating a cramped housing estate with no provision of infrastructure for schooling, drainage and a whole host of issues, not least of which is that the majority of villagers do not want this development. New houses can be built anywhere. A heritage asset such a a historic view can never be replaced, once it is lost. http://www.herstmonceuxparish.org.uk/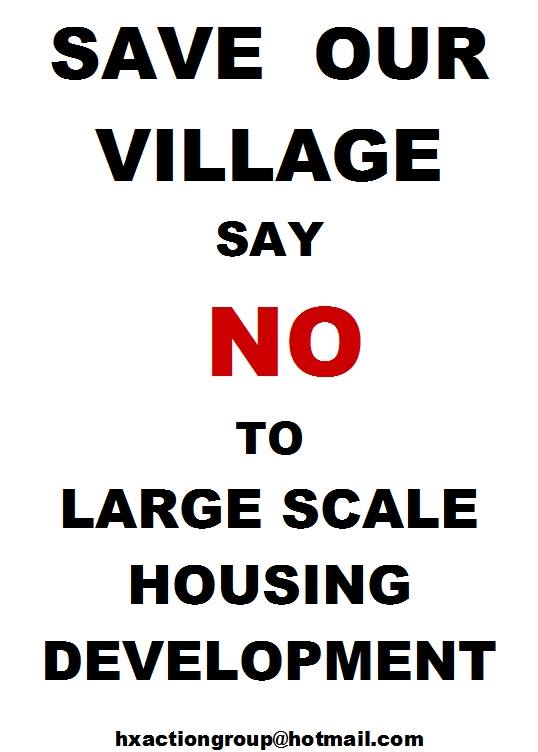 SUSSEX INDEX A - Z
CHIDDINGLY - HORSE SHOW and GYMKHANA
CUCKMERE VALLEY - EXCEAT
HERSTMONCEUX - MUSEUM - COSTS SCANDAL - 70 HOUSES - TRAFFIC - 70 MORE HOUSES - ACTION GROUP
TWISSELLS MILL, OLD HEATHFIELD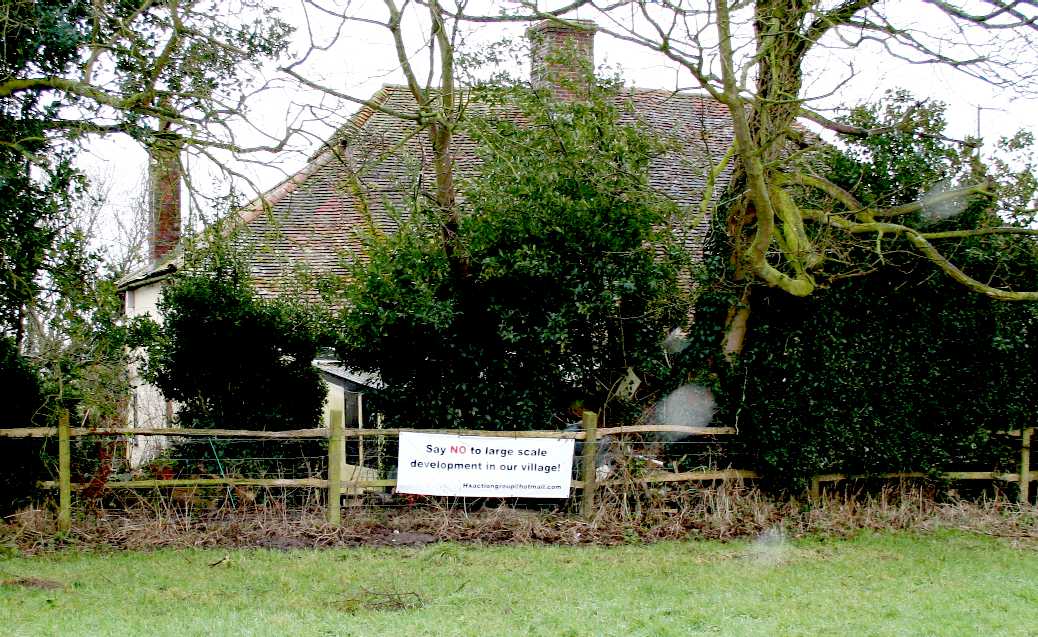 The wishes of the people could not be more plain. Hundreds of people in the village are so concerned as to the inappropriate development, that they have hoisted banners or put signs in their windows and on vehicles. A decision that does not reflect the wishes of the voting public in not only un-democratic, it smacks of impropriety. How then did Herstmonceux parish councillors approve an application that so many of the electorate are opposed to ? To the many attending the meeting it stinks to high heaven - and they said as much on hearing this council's decision. http://www.cps.gov.uk/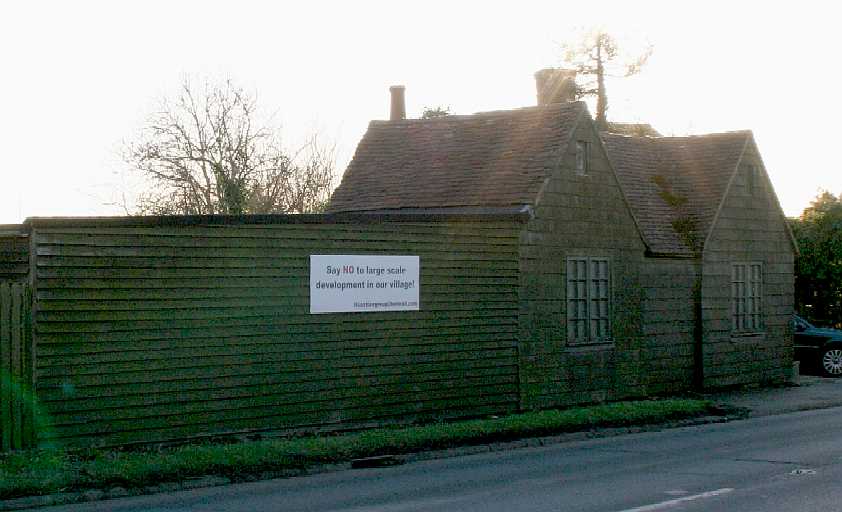 Organisation
Venue and time
Contact
Telephone
Age Concern:
Hailsham, Hellingly and Herstmonceux, Charles Hunt Centre, Vicarage Field, Hailsham
Dave Snoxell, Centre Manager
844398 or email
Cardiac Support Group
4th Thursday of the month at 2 for 2:30-4 at the Emmanuel Church, Hawkswood Road, Hailsham
Philip Ford
cardiacgroup1@btinternet.com
www.cardiacsupportgroup.co.uk
Extend (over 60s exercise club)
Mrs Cassie Harris
832358
Friends of Herstmonceux Castle
Ann Friar
a_friar@bisc.queensu.ac.uk
834460
Friends of Herstmonceux School
Richard Moon
832362
Herstmonceux Amateur Theatrical Society (HATS)
Click here for their website
Sue Stewart
833450
Herstmonceux Farmers' Club
J Plumley (Hon Sec)
764625
Herstmonceux Gardener's Club

Derek Creasey (secretary)
833006 or email
Herstmonceux Local History Group
Alan Brown
831754
Herstmonceux Luncheon Club
Mrs Angela Webster
833141
Herstmonceux Sequence Dance Club
F Beeney
832587
Herstmonceux Walking Club
Herstmonceux Women's Institute
Sue Stewart
833450
Merrie Harriers Bonfire Society

Mary Ann Gordon (secretary)
833749
Merrie Harriers Ladies Darts & Social Group
Niamh Layberry
831753
Ray & Sheldon Club (over 60s)
Miss Hazel Jarvis
833373
TLC Group
John King
Rev Richard Steven (from July 2011)
832997
833124
Varengeville Link
Alan McInnes
833306
Windmill Hill Horticultural Society
Marian Harding
832150
Windmill Hill Windmill Trust
Click here for their website
Mrs Bee Frost
833033
Place of Worship
Address
Contact
Telephone

All Saints
Church Road
Herstmonceux



Rev Richard Steven
833124
Gerald Stone (churchwarden)
833976
Mrs Melinda Stone (PCC secretary
833976
Mrs Jocelyn King (PCC treasurer, Herstmonceux )
832997
Mrs Jean Dryden (treasurer, Friends of All Saints)
833774
Assistant Curate Mrs Jean Manning
831105
Lay Reader Mr John King
832997
Mrs Pam Kendall Churchwarden
833079
Verger Mrs Pam Kendall
833079
Free Church
Click here for their website
the Village Chapel, Chapel Row
Mrs J. Taylor (secretary)
832266
Herstmonceux Quaker Meeting (Religious Society of Friends)
Meeting House, West End, Herstmonceux
Mrs J. Fairbrother
844269 or email
St Mary Magdalene
Wartling
Revd Richard Steven (Rector)
833124
David Harding (churchwarden)
832150
John King (churchwarden)
832997
Miss Stella Hardwick (PCC secretary)
833445
Mrs Jocelyn King (PCC treasurer)
833654