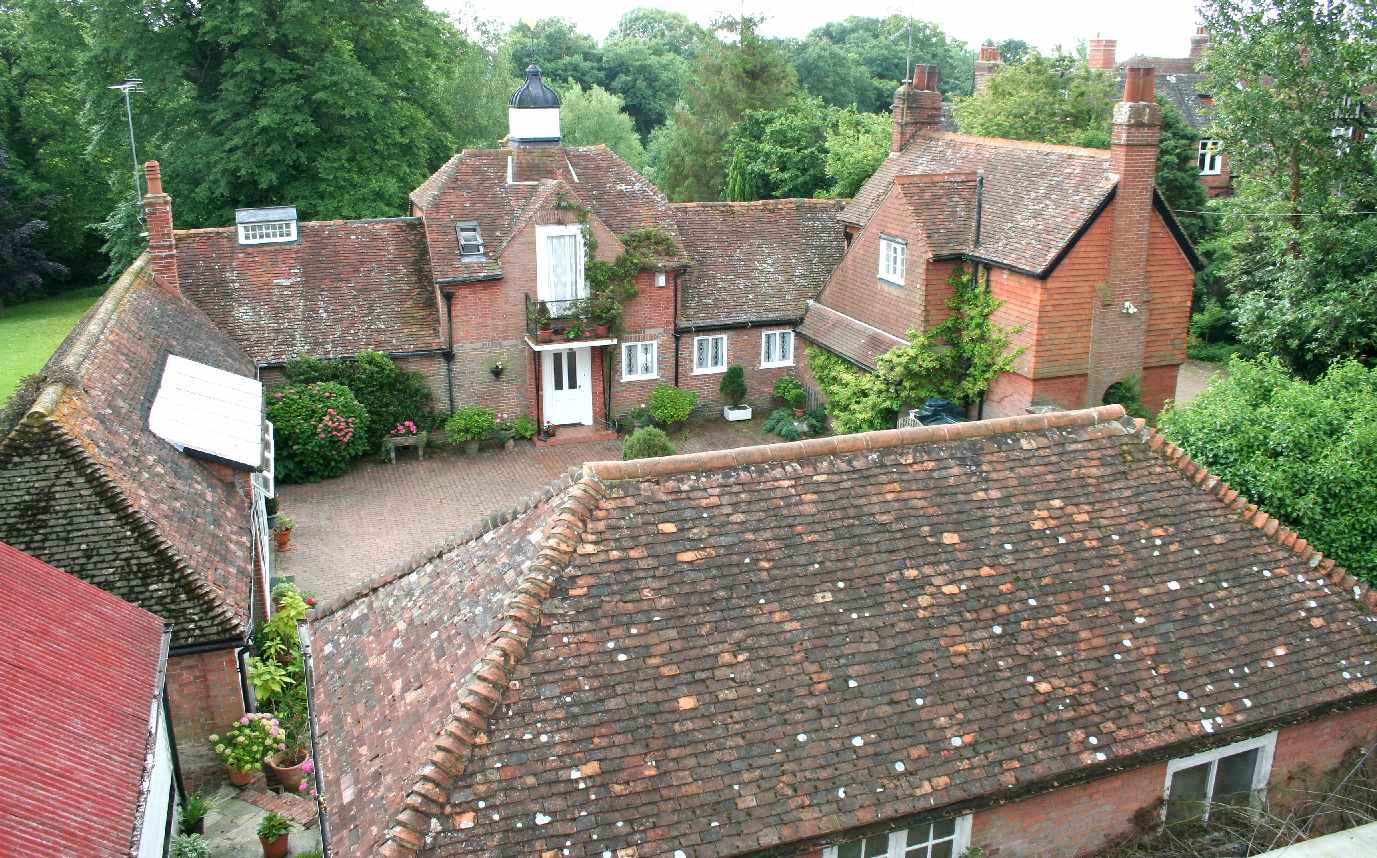 CONVERTED STABLES - Part of the Lime Park estate that once belonged to the Baron Karl von Roemer, and his son, Charles de Roemer, this nice stable square had been converted to residential accommodation with garages and a store. Now, the subject of a potential dispute under the Party Wall Act 1996, that was revealed in June of 2022, when the owner of this property failed to serve notice as to intended works.
Harriet Flood is seen on the Run For Life website with Matthew Flood, supporting Jill Finn in her Race for life, cancer run, to raise money for Cancer Research. Well done on that. Ms Jill Finn purchased The Old Rectory in Lime Park, just outside the village of Herstmonceux, East Sussex in 2020. According to the Land Registry, for £790,000 seven hundred and ninety thousand pounds, in cash, apparently.
The Rectory came on the market after Peter Townley passed on 22nd September 2019, his daughter Alison Deshayes, put the Old Rectory property on the market, post grant of probate on 7th January 2020. There was a veritable scramble of viewings following the advertisement by Campbells, estate agents based in Battle, East Sussex, offers in excess of £750,000 pounds.
Enter Jill Finn and Nigel Flood. Mr Flood was first noticed scouting the property boundaries in 2020, finally introducing himself as being an interested purchaser. He methodically introduced himself to most of the other occupiers in Lime Park. Giving the impression of being a property developer. Jill Finn is shown as being a Property Manager at Companies House. Ms Harriet Flood is known to have scouted properties for clients.
Thus, it appears that all four family members are, or have been (at some time) property professionals in one capacity or another.
In 2022, the owner/occupiers of The Rectory, applied for planning permission under WD/2022/0479/F, withdrawing that application but proceeding to build more or less that shown in that application, without the benefit of planning permission.
Not that unauthorized development is unlawful. It is just a curious fact that having applied for consent, that it should be withdrawn, with the construction allegedly drawn by Sam Finnis of Vector Planning and Design Limited, being undertaken by Christian Perez and Advance Space Building & Design Limited (allegedly).
No Notice was given as to intended ground works, as it appears to have been a legal requirement, according to the Party Wall Act 1996, as parts of the excavations were within three meters of an adjacent historic asset. No other notices in respect of Acts protecting historic monuments was given to any local authority in the prescribed format, as far as we are aware. But enquiries are ongoing, as it may be an offence not to do so.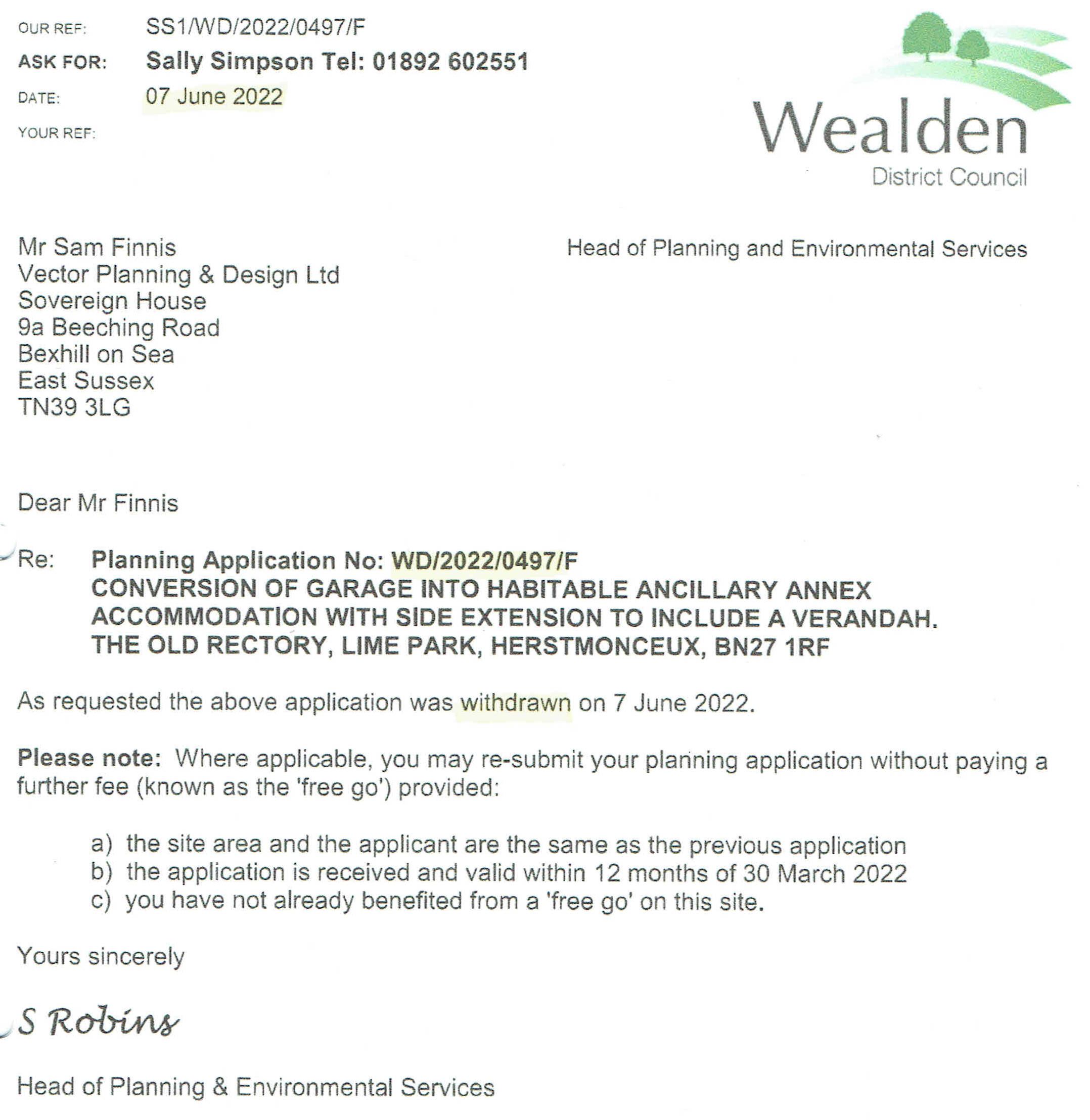 Stacey Robbins is the head of Wealden's planning department. The offer of a free re-submission has not yet been acted on. It would of course be retrospective, the conversion having begun.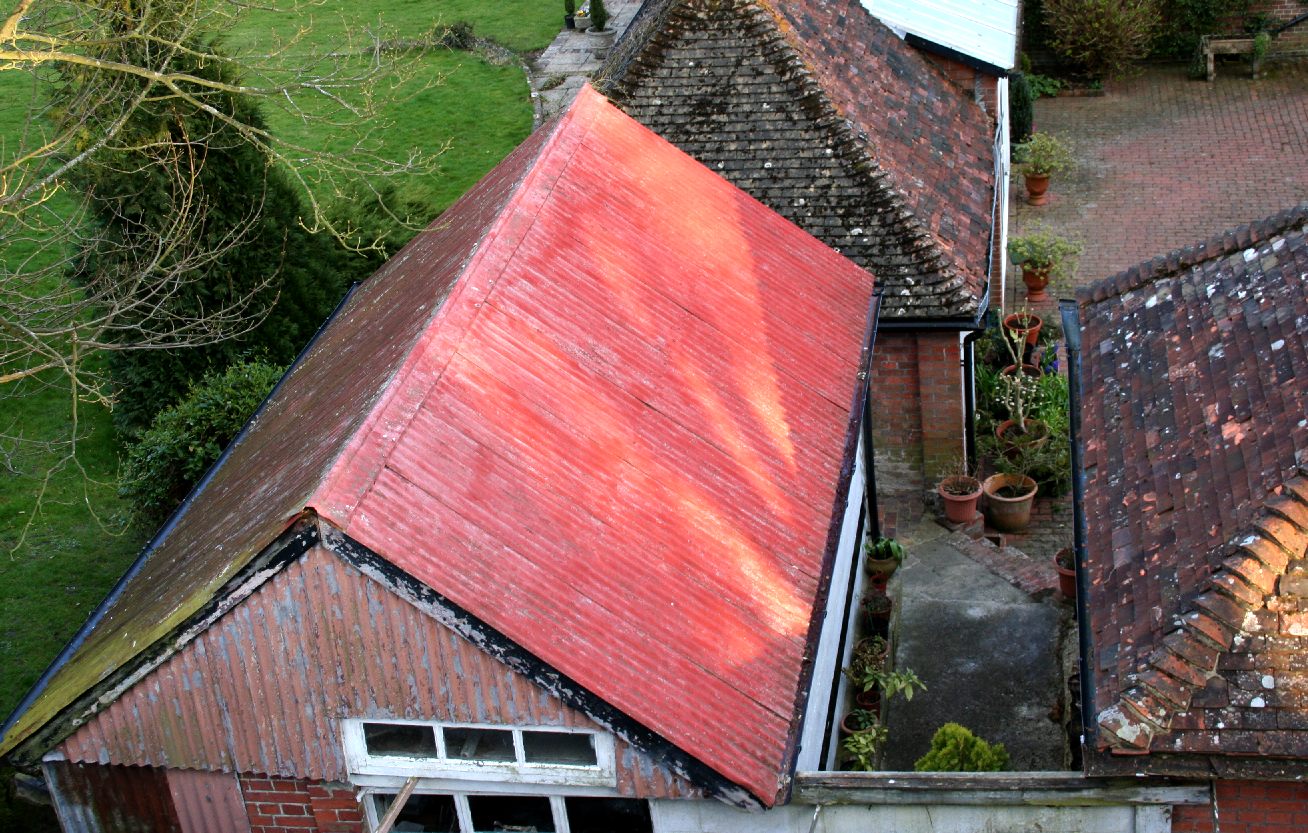 The potting shed is seen here with a corrugated iron roof, painted an orangey-pink colour by Peter Townley. This shed was demolished by the present occupiers, with Advance Space acting on behalf of their clients. The demolition took place without notice. Note, this picture was taken some time ago.
LINKS & REFERENCE
https://find-and-update.company-information.service.gov.uk/company/11628865/officers
https://find-and-update.company-information.service.gov.uk/company/11628865/filing-history