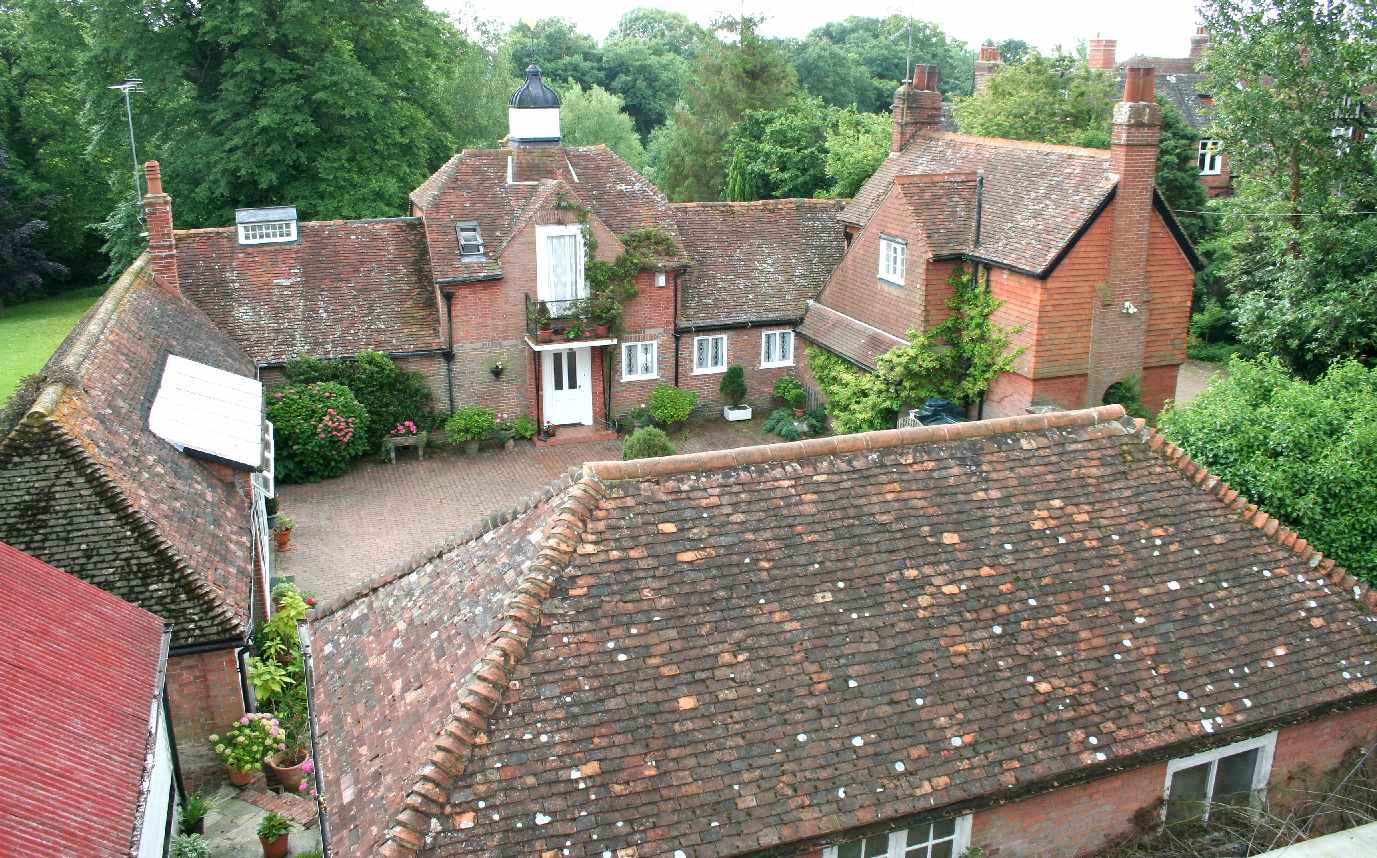 CONVERTED STABLES - Part of the Lime Park estate that once belonged to the Baron Karl von Roemer, and his son, Charles de Roemer, this nice stable square had been converted to residential accommodation with garages and a store. Now, the subject of a potential dispute under the Party Wall Act 1996, that was revealed in June of 2022, when the owner of this property failed to serve notice as to intended works.
The former occupier of The Old Rectory, Peter Townley, died on the 22nd September 2019. Following which his daughter Alison Deshayes, dressed the drive with pea-beach, cut the hedges and then put the property on the market, asking for offers over £750,000. There was a mad scramble of viewings following the advertisement by Campbells, estate agents based in Battle, East Sussex, because the pictures of the property were taken at the best possible time in the summer. It looked beautiful, and would appeal to property developers, because it was well under market value.
Enter Jill Finn and her partner, Nigel Flood. Mr Flood was first noticed surveying the property, as he walked around the perimeter, the shared drive and Lime Park generally. On at least two of his many visits to The Old Rectory he dropped into the Old Steam House, which is a name for the Generating Station, even though the electricity generating plant was gas driven, via a 36 horsepower National, internal combustion engine, and not steam from water. Although, the gas to power this engine was derived from coal pyrolysis, which it may be argued is a kind of steam.
Very professionally, Mr Flood went from property to property within Lime Park, talking to all of the potential neighbours. One of the topics being about Alison and Kim Deshayes, and their requirement that purchasers of The Rectory, should sign an Agreement to sell their half of the shared northern pond, to property developers in the field adjacent, known as Lime Cross. Formerly the property of Tim Watson.
It was rumored that Mrs Deshayes had been offered around £70,000 for her half of the pond. Presumably, then polluting the other half of the pond, should surface water run off, be allowed to pass into that body of water. Alison Deshayes, was keen to explore the prospect of another cash top up, over her £1,000,000 million plus inheritance, from her father's passing. She tried to make it a condition of sale for the prospective purchaser. Of which there were a number of interested parties. But all of them refused to sign such a document, having realised that they would be party to poisoning of wildlife - should they allow that to happen, by way of Joint Enterprise and vicarious liability. Especially as, the contaminated surface water would them flow into the southern pond, thence onto a Site of Special and Scientific Interest (SSSI), known as the Pevensey Levels. Possibly poisoning any wildlife in both ponds en-route.
But none of the prospective purchasers could see over the looming devaluation from the prospective development of 70 houses at Lime Cross.
One can imagine the loss of amenity from 70 or more houses skirting the perimeter of your garden. Then there is the loss of wildlife in the pond, should anyone be hard-nosed enough to take the cash, despite the Wildlife & Countryside Act 1981 implications and potential criminality and/or criminal liability. But you never know who is going to crack, take the money and run, and maybe launder the money so as to put out of reach of a prosecutor (who would be seeking recovery under proceeds of crime), such that litigation would be futile.
In 2022, the new owner/occupiers of The Rectory, applied for planning permission under WD/2022/0479/F, seeking to convert two garages and store buildings into residential accommodation, withdrawing that application but proceeding to build more or less that shown in application 0479, without the benefit of planning permission - claiming permitted development rights in several emails and interlocutory exchanges on the subject.
Not that unauthorized development is unlawful, but such development (if not permitted) could become so, if the subject of a successful enforcement action. When such development becomes illegal.
It is just a curious fact that having applied for consent with Sam Finnis of Vector Planning and Design Limited as their agents, that it should be withdrawn. And that having withdrawn the application, building works commenced regardless, being undertaken (allegedly) by Christian Perez and Advance Space Building & Design Limited.
We do know that application WD/2022/0479/F did not have a Heritage Statement, to accompany this application. A glaring omission, in that the party wall act was invoked, meaning that there was a statutory connection between The Old Rectory and Herstmonceux Generating Station.
In the glaring omissions department, no Notice was given as to intended ground works, as it appears to have been a legal requirement, according to the Party Wall Act 1996, as parts of the excavations were within three meters of the adjacent historic asset. As you may imagine, this somewhat shocked the occupiers of the historic Generating Station next door. For they were keen to engage positively, and instruct a surveyor. If the proposed development was to go ahead. Because otherwise, the historic asset might be put at risk.
Correspondence on the subject from Lime Park Heritage Trust, and/or Herstmonceux Museum Limited, was torn up by Ms Finn, and stuffed into the shared letter-box for the Generating Station, apparently unread. You may agree this is rather an irrational response from a person who is a property professional. Where Jill Finn is shown at Companies House, as being a Director of 1. and 2.
145 RAVENSLEA ROAD BALHAM LIMITED - Company number 05101756
BALHAM PARK FLATS MANAGEMENT LIMITED - Company number 01671512
But she has so far refused to clarify the position as to these directorships relating to herself. We must therefore assume in the positive, with no denial in the offing.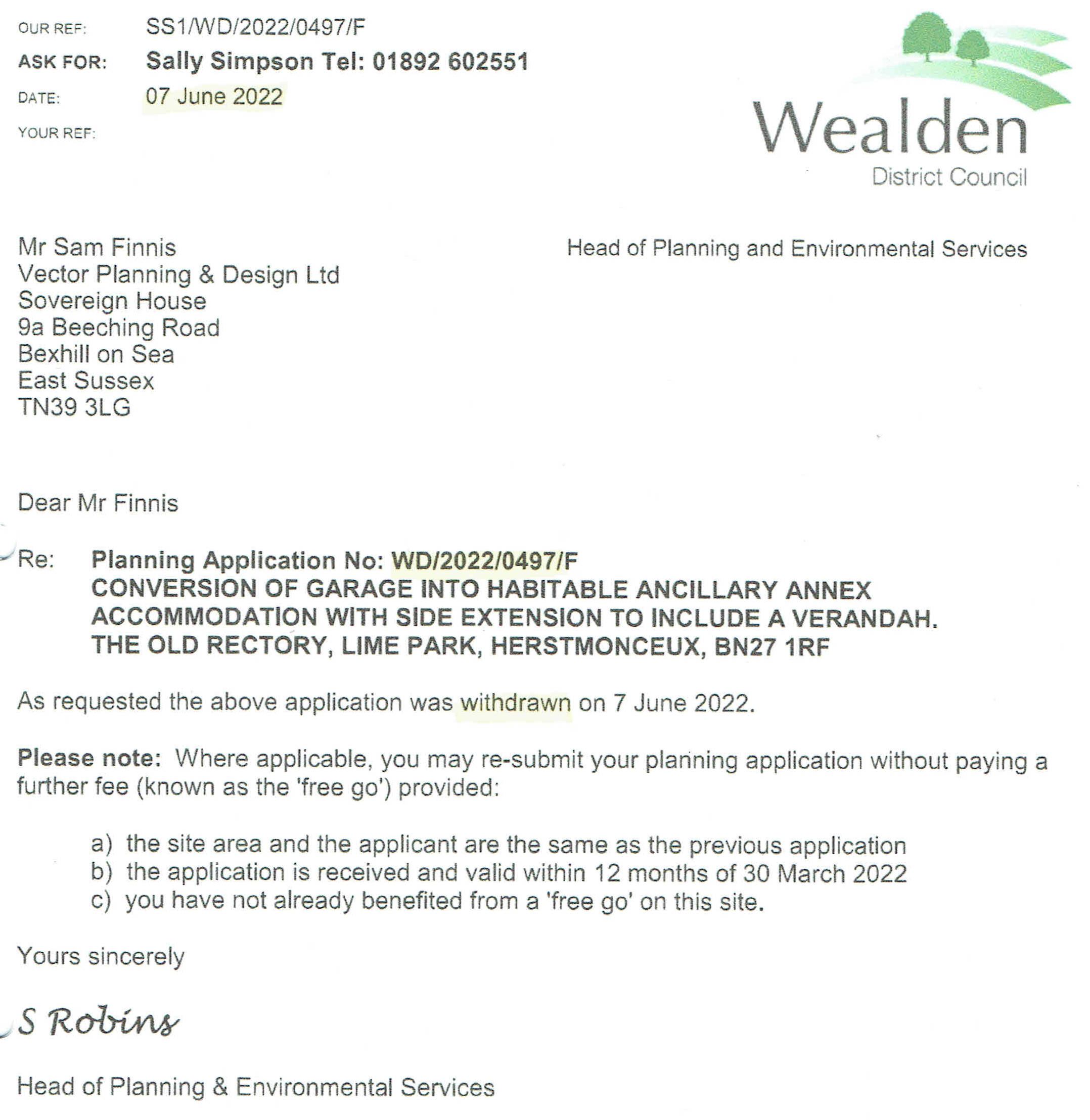 Stacey Robbins is the head of Wealden's planning department. The offer of a free re-submission was acted on with application WD/2022/1743/F. The application would be retrospective, the conversion having begun shortly after filing 0497, even though that application was withdrawn.
It is unclear if the Jill Finn shown at Companies House, is the same person now occupying The Rectory in Lime Park. We await clarification from Ms Finn, in the absence of which, we must assume in the positive. We are more than willing to amend details, as advised. Ms Finn was supported by Matthew & Harriet Flood in her cancer research Run For Life.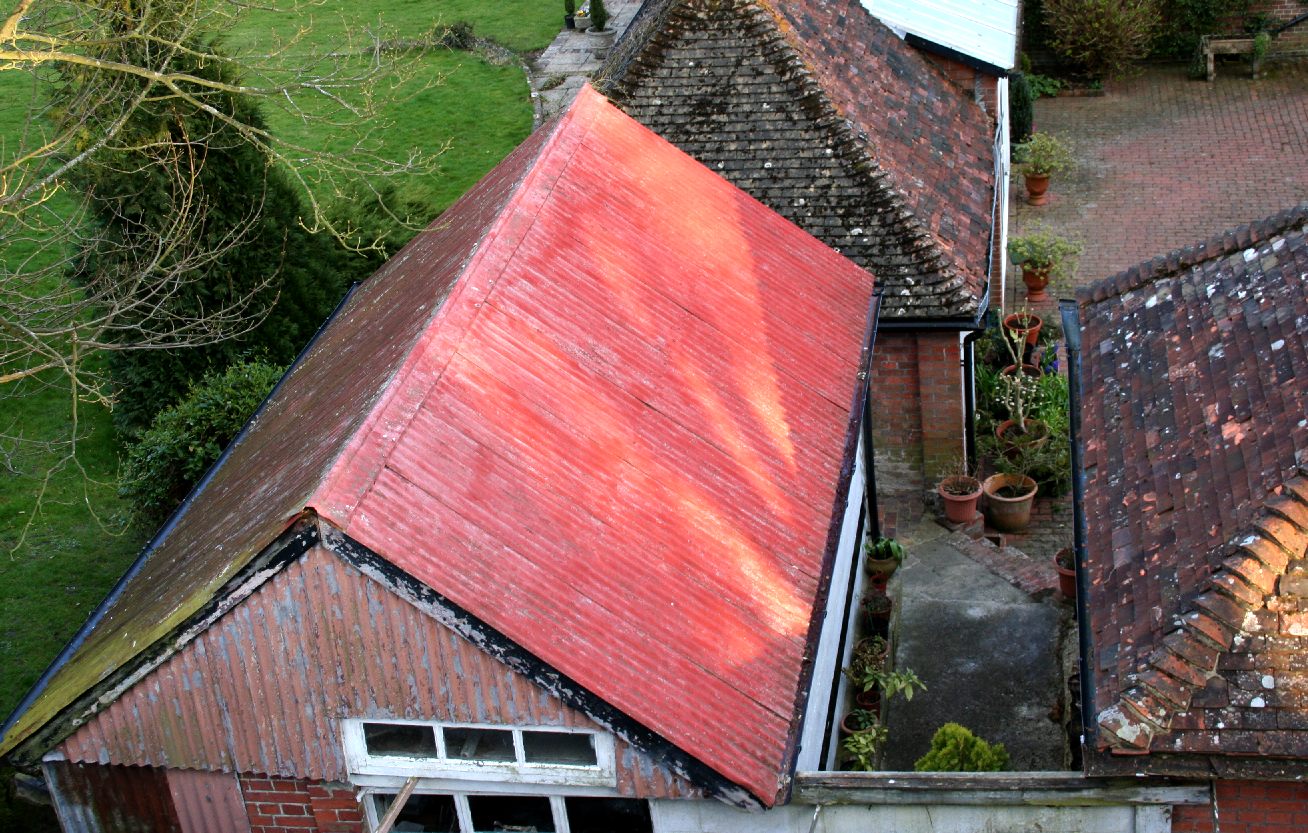 The potting shed is seen here with a corrugated iron roof, painted an orangey-pink colour by Peter Townley. This shed was demolished by the present occupiers, with Advance Space acting on behalf of their clients. The demolition took place without notice.
Access to Neighbouring Land Act 1992
Ancient Monuments and Archaeological Areas Act 1979
Beaumont Vs Florala 2020 - Right to Light case precedent
Planning (Listed Buildings and Conservation Areas) Act 1990
LINKS & REFERENCE
https://find-and-update.company-information.service.gov.uk/company/01671512/officers
Concerning this historic complex and the close proximity with The Old Rectory, seen in this picture immediately behind the Generating Station, one would expect anyone making applications for planning permission, would include a Heritage Statement. Historic buildings benefit from additional protections, which the proper application process is designed to ensure that local authorities have sufficient information before them to be able to make an informed decision.