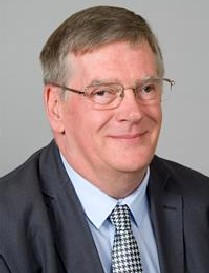 BILL BENTLEY - The Conservatives appear content to continue to rape the countryside and still make no provision for low cost housing, causing a continuation of the renting society created by Margaret Thatcher. They could put a stop to that by simply insisting councils use their compulsory purchase powers to earmark land of genuinely affordable homes.


A BIT ABOUT BILL

Bill Bentley has been an East Sussex County Councillor for many years.
During his time as a Councillor potholes in Sussex have become steadily worse, NHS and other budget cuts have seen social service reductions, such that healthcare is almost non-existent where it counts in the hospitals and home help.
Under investment has indirectly led to the deaths of 100,000 covid cases, and that same under-investment is preventing ordinary healthcare, especially of the infirm and elderly, who have paid their dues and are getting nothing back as they are piled onto the scrap heap. Britain is top in Europe as to Covid-19 fatalities. The facts speak for themselves!
Young families are being denied affordable housing as Maggie Thatcher's legacy is cemented by Conservative policies to create several generations caught in the renting poverty trap, where home owning is denied to them - as the interests of wealthy landowners and property developers are promoted by Boris Johnson and his comedy circus in Clowning Street. We think any Conservative politician who claims we have a stable economy, must be a couple of cans short of a six pack. What about the National Debt? Is that stable, or borrowing madness, leading to climate change, or global warming. Any way you look at it Conservative policies stink!
But from a Conservative point of view, the country is stable, presumably meaning no change, and continuing to milk the electorate for all they are worth. And of course running the country into the ground, by (in effect) depleting our infrastructure and overloading existing services to breaking point.
That is the kind is stability that is undermining democracy in the UK, and United Nations' policies aiming at reducing poverty and starvation.
Bill is the Lead Member for Communities and Safety, a member of the Conservative party is the Wealden East division, including the Parishes of: Heathfield & Waldron ; Herstmonceux; Hooe; Horam; Ninfield; Warbleto and Wartling.
CONTACT BILL

Swallow Brook House
15 Sandbanks Close
Hailsham
East Sussex
BN27 3TJ

Mobile: 07961 833 163

Email: cllr.bill.bentley@eastsussex.gov.uk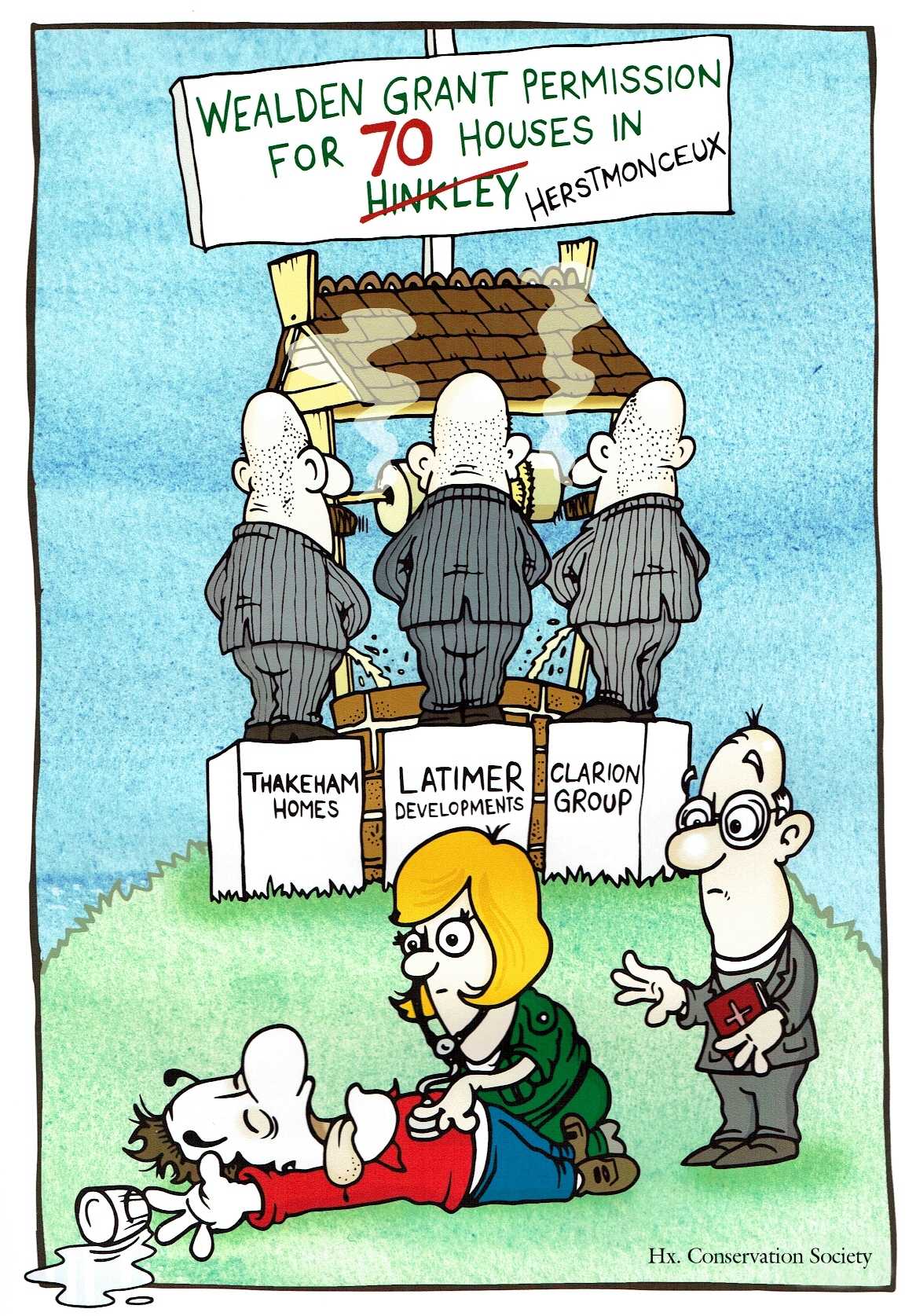 Herstmonceux Museum Ltd Vs Latimer Developments Ltd & Clarion Group Ltd 2021
A looming case involving a well and potential water contamination, where the property developers Latimer Developments and Clarion Housing Group Limited purchased land at Herstmonceux in East Sussex, from Timothy Watson (possibly via others) with the intention to build houses on a slope directly feeding ground water to Lime Well that is the only and original source of water to a historic site and the occupants of old generating buildings dating from 1909. Where gardens are planned and garages for cars are included, it is likely that pesticides used ordinarily by gardeners, and or oil spills from motor vehicles (and the like) will eventually soak into the groundwater such as to contaminate the water that is used for drinking and washing, etc. Whereas, the state must protect the occupants of the building from a real or potential threat of contamination such as to avoid threatening the continued use of such amenity, but that neither the developer, nor the Wealden District Council, took care to avoid an exclusion zone typically 100 one hundred meters upstream of Lime Well, contrary to Protocol 1, Article 1, the right to peaceful enjoyment of property and the right to life, as guaranteed by Article 2 of the HRA 1998.
CORPORATE MANSLAUGHTER
Councils and in rare cases, individual councillors who may be caught with their hands in the till, or failing to declare interests, may be guilty of corporate manslaughter if found to be granting planning consents for what amounts to dangerous development, such as with Grenfell Tower.
The situation is similar to the proposal to build houses on a feed slope to the only working well in Herstmonceux, knowing that a water supply will be contaminated. Homeowners will be carrying the can in any contamination prosecutions and their homes will be blighted as a result. There is no bond in relation to claims, leaving the developers and Wealden council to be sued, but the developers Clarion Group, have already distanced themselves by selling to Latimer Developments, in what looks very much like a damage limitation exercise, allegedly - in the full knowledge that the proposed housing is sure to lead to prosecutions for groundwater contamination.
Wealden and Herstmonceux Parish councils have taken no steps to prevent a Grenfell Tower situation arising, as to who will carry the cost of remedial works to clean up the water feeding the well and prevent future contamination - if the developers Latimer and Clarion Group seek to avoid liability, such as declaring insolvency. The case reminds us of Erin Brockovich and Pacific Gas and Electric (PG&E), in Hinkley, California.
LINKS & REFERENCE
https://