MK Surveys, working a drone during a survey of the pond in Lime Park on Wednesday 9th September 2020. In undertaking this work, they frightened away the ducks and heron. The pond is (or was) well stocked with fish.
There are two ponds in Lime Park, the one shown is alleged to be part (50%) owned by Alison Deshayes, the present owner of The Old Rectory as of January 2020 - though the property has been advertised for sale, and is apparently sold (Sept 2020) subject to conditions. This pond is well stocked with fish and pond plants. A heron (or herons), ducks and moorhens live on this pond, protected by the Conservation of Habitats and Species Regulations 2017. The heron feeds on fish and the ducks eat pond weed. Hence, we have birds and fish to consider, in addition to the ecology that supports all of that.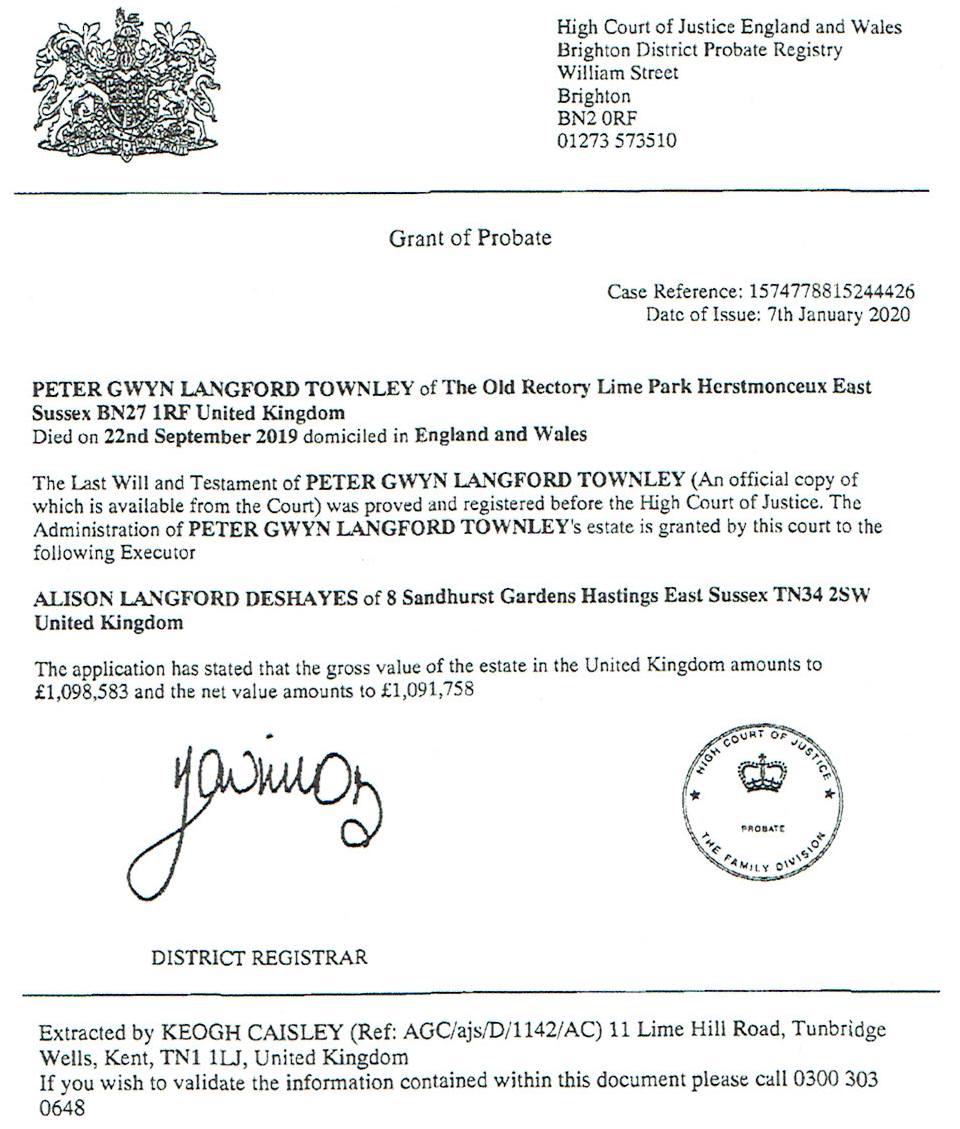 It is unclear what this grant of probate took into account in any declarations, but the net amount passing from Peter Townley to his daughter Alison Deshayes, is on the public record as being £1,091,758 million pounds.
Developers: Latimer and presumably their parent Group, Clarion, are seeking to build yet more houses on land formerly owned by Tim Watson, to add to the already congested village. Why anyone would want to overcrowd the village more is beyond us, where quality of life is one reason people move to the country. Presumably then, it must be for the money. An opportunity to grab a fast buck without much in the way of consideration for those already living in the village, or the surrounding countryside - especially the wildlife. See that Wildlife and Countryside Act 1981 and the Groundwater (England and Wales) Regulations 2009.
Former owner, Peter Townley is said to have been totally opposed to any surface water coming through the ponds in Lime Park.
Southern Water dug up the A271 from Shit Creek to Victoria Road and on to their treatment plant, just under a mile from the junction, to lay shit carrying pipes from Chapel Row and a pumping station and crap holding facility in the field adjacent to Lime Cross, otherwise known locally as Shit Creek.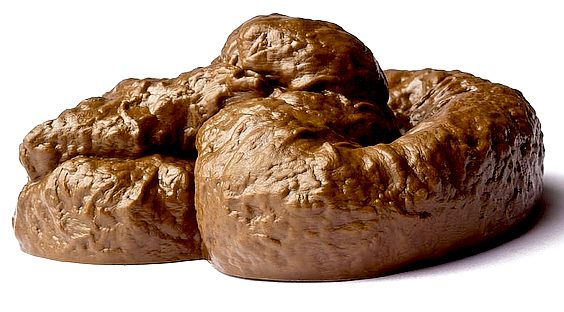 LINKS & REFERENCE
https:/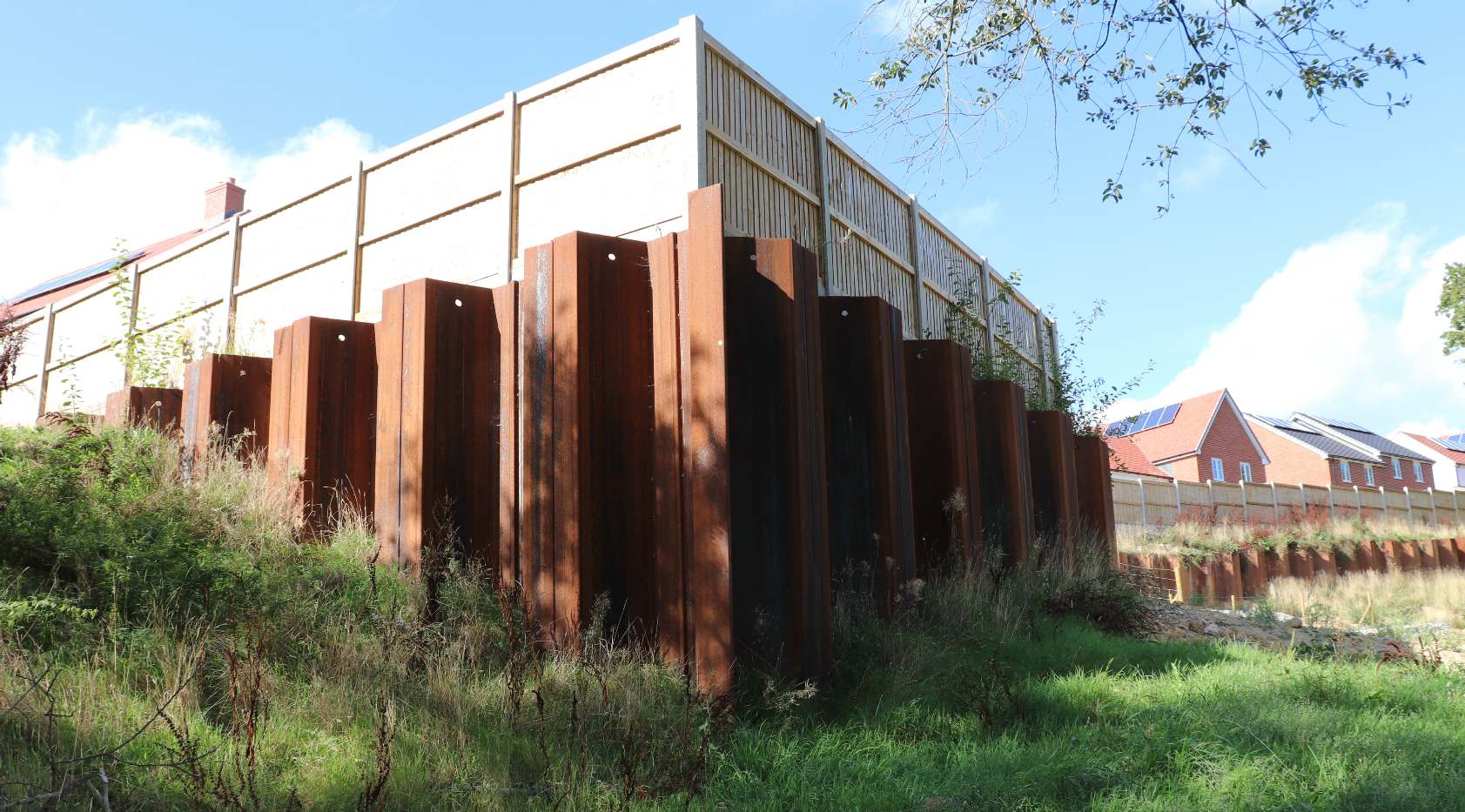 THE BROWN CLIFFS OF HERSTMONCEUX - Not exactly what you expect to find when you move into the Sussex countryside, but then with corruption at an all time high in the district, what do you expect. We anticipate more inappropriate development like this, because Wealden consider themselves above the law, much of the time - and much of the time they get away with it.
Unlike Dover, with their beautiful white cliffs, in Wealden they like the colour brown so much Wealden District Councillors and Herstmonceux Parish Council gave planning permission to build this artificial edifice in the country - taking with it the natural beauty of the countryside for walkers - and - or so it seems, polluting the watercourse downstream. Shit! There must be better deals elsewhere, unspoiled and less damaging to the environment.