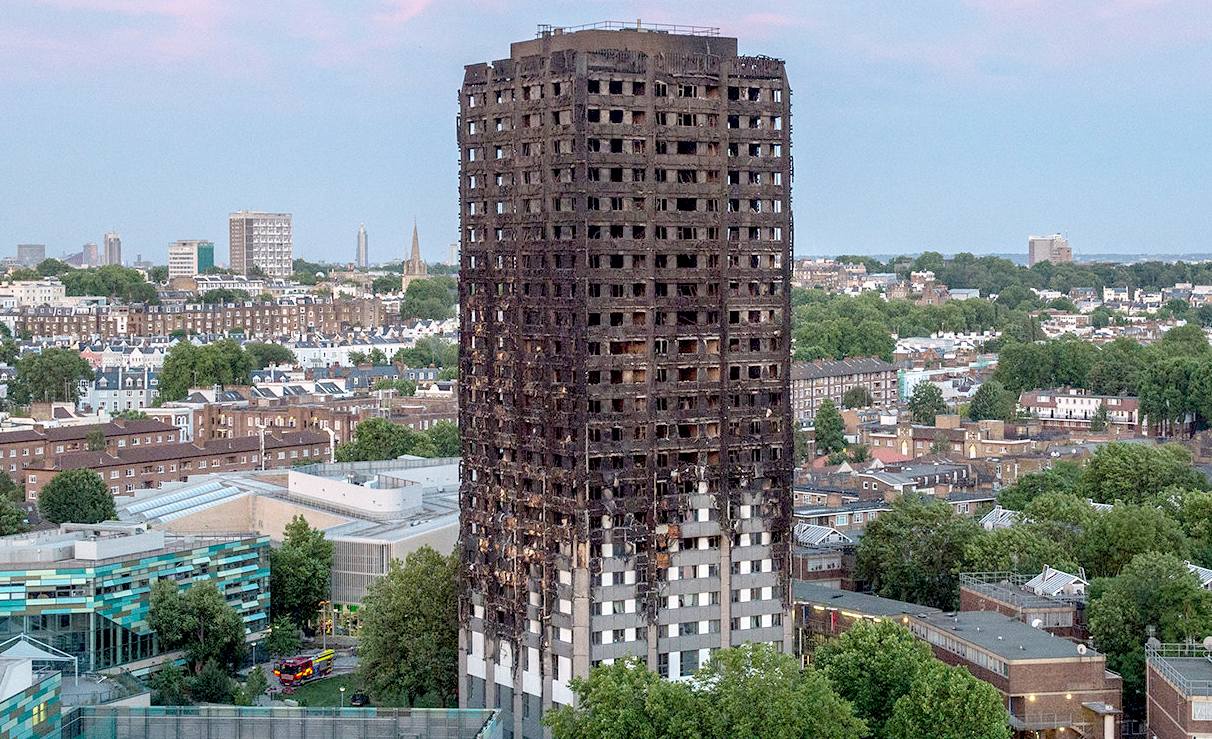 Representative of council attitudes is Grenfell Tower, where they failed in their duty to protect 77 occupiers who were burned to death as a result of corporate negligence.
Just as bad is the deaths of rough sleepers who have nowhere to live in a so-called civilised country like Britain.
In effect, it is Conservative party policy not to ensure the build of sufficient genuinely low cost homes, the aim being to keep their rich banking buddies and landlord chums in funds, so they can contribute to their next election expenses. Talk about corruption at high level.
ROUGH DEAL
In the UK, nearly 800 rough sleepers died on the streets last year.
Since 2010 the rough sleeping figure in the UK has increased by 141%. In autumn of 2019 (published February 2020) 4,266 people were estimated to be sleeping rough on a single 'typical' night. Research by the charity Crisis indicates that about 62% of single homeless people are hidden and may not show up in official figures.
EVICTIONS
As of January 2021 there are some 227,000 families facing eviction for rent areas.
In February 2016 the Guardian reported that the number of tenants evicted from their homes by bailiffs reached a record high in 2015, official figures for England and Wales showing that 42,728 households in rented accommodation were forcibly removed.

MoJ data shows the number of evictions increased by 53% over the five years from 2010, to the equivalent of more than 170 a day. Yet councils are still building executive palaces instead of genuinely affordable housing where they are needed most.
TEMPORARY ACCOMMODATION
The number of households in temporary accommodation was 79,880, representing a 3% increase from last year. But what of stress and mental disorders? Perhaps build more prisons, where you have a bed and three meals a day. Is that not how Australia was populated, with people committing crimes to escape UK inequalities.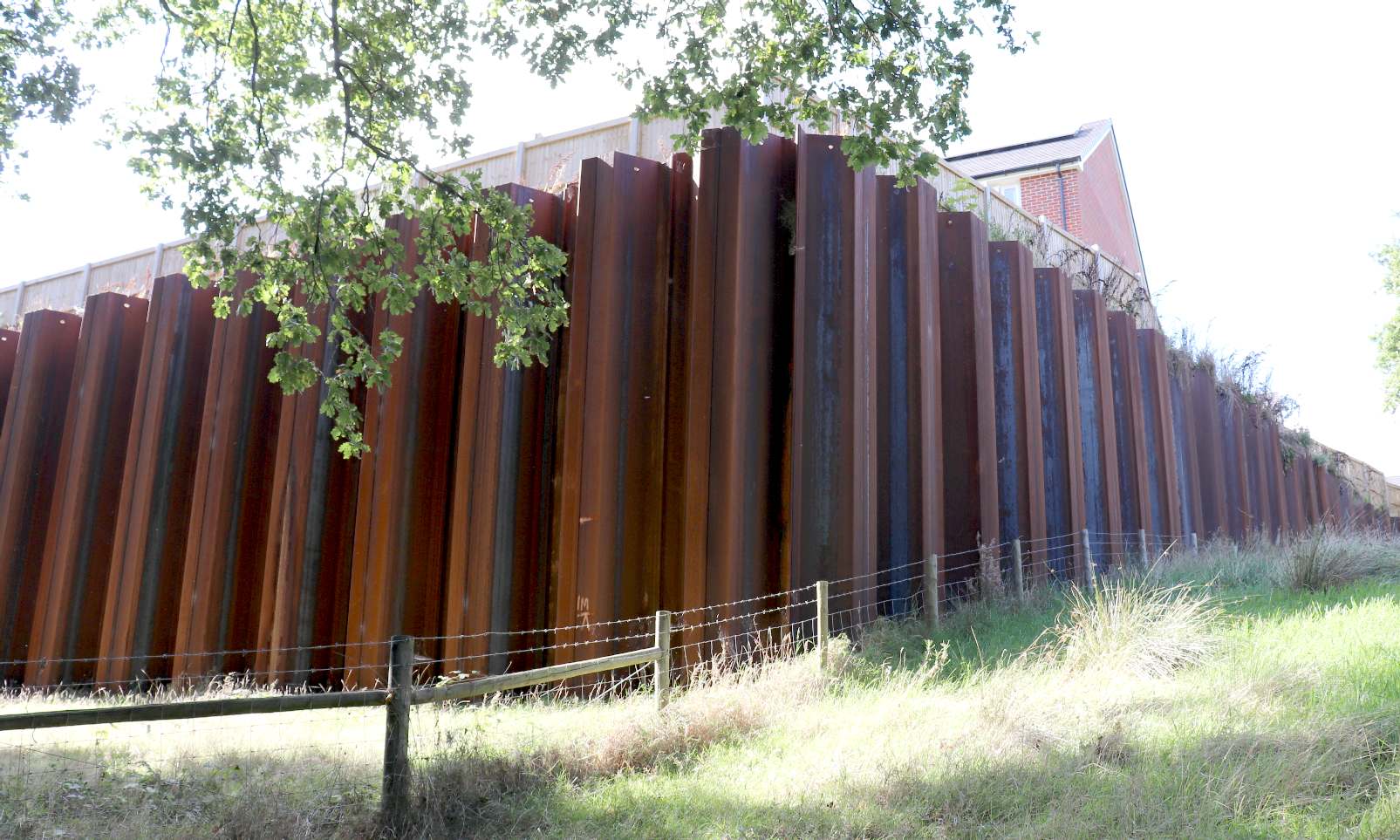 THE BROWN CLIFFS OF HERSTMONCEUX - Unlike Dover, with their beautiful white cliffs, in Wealden they like the colour brown so much they gave planning permission to build this artificial edifice in the country - taking with it the natural beauty of the countryside for walkers - and - or so it seems, polluting the watercourse downstream. They call the mini-estate Woodlands View, including Elm Close, Hawthorn Lane and Oak Way.
Shit! We wonder if they still use brown envelopes to deliver perks to those in the decision making pipeline. We bet you'll not find a poor planning officer in this region, and check those councillor declarations of interest. You might find poor planners in other regions where the idiotic permissions don't flow quite so freely as favours. In Wealdenland water flows uphill and shit is pumped from one place to another. It's a bit like Alice in Wonderland.
This site was bought for next to nothing, because it was relatively worthless on the side of a hill. But they found willing accomplices at Wealden to covert the countryside into a money making machine, so long as they could find the suckers to buy these houses, and nobody made a fuss about the blot on the landscape. They were so confident that nobody would see the iron monolith that they did not even bother trying to landscape it into the wood. They should be clapped in irons and sent to the colonies. Okay, we don't have those anymore, and Australia has become just as corrupt as the UK.
AFFORDABLE HOUSING SHORTAGES - A BUM DEAL
There are 253,000 souls living in temporary housing, with 2.4 million children in families struggling to feed themselves with couples both working to pay high rents, or repay an inflated mortgage.

Developers like Clarion Group and Latimer Development have a lot to answer for; the breakup of families and the issues of mental health and depressions.
We know many of you think Boris should tell developers what to build and where to solve these issues, the problem being that he appears not to have the balls to buck the Conservative favours for old boys network, rammed home by Maggie Thatcher, when she sold off council housing stocks, without any plan to replace them. Senile or what!
Hence, Boris and his cronies are to blame for not forcing councils to do the right thing. It's simple really, ban all new build homes that are not net zero. Put a massive tax on luxury housing that is net zero, where it absorbs land that could be used for affordable housing, and waive planning fees, CIL payments, etc., for flat-packs or self-build housing for own use.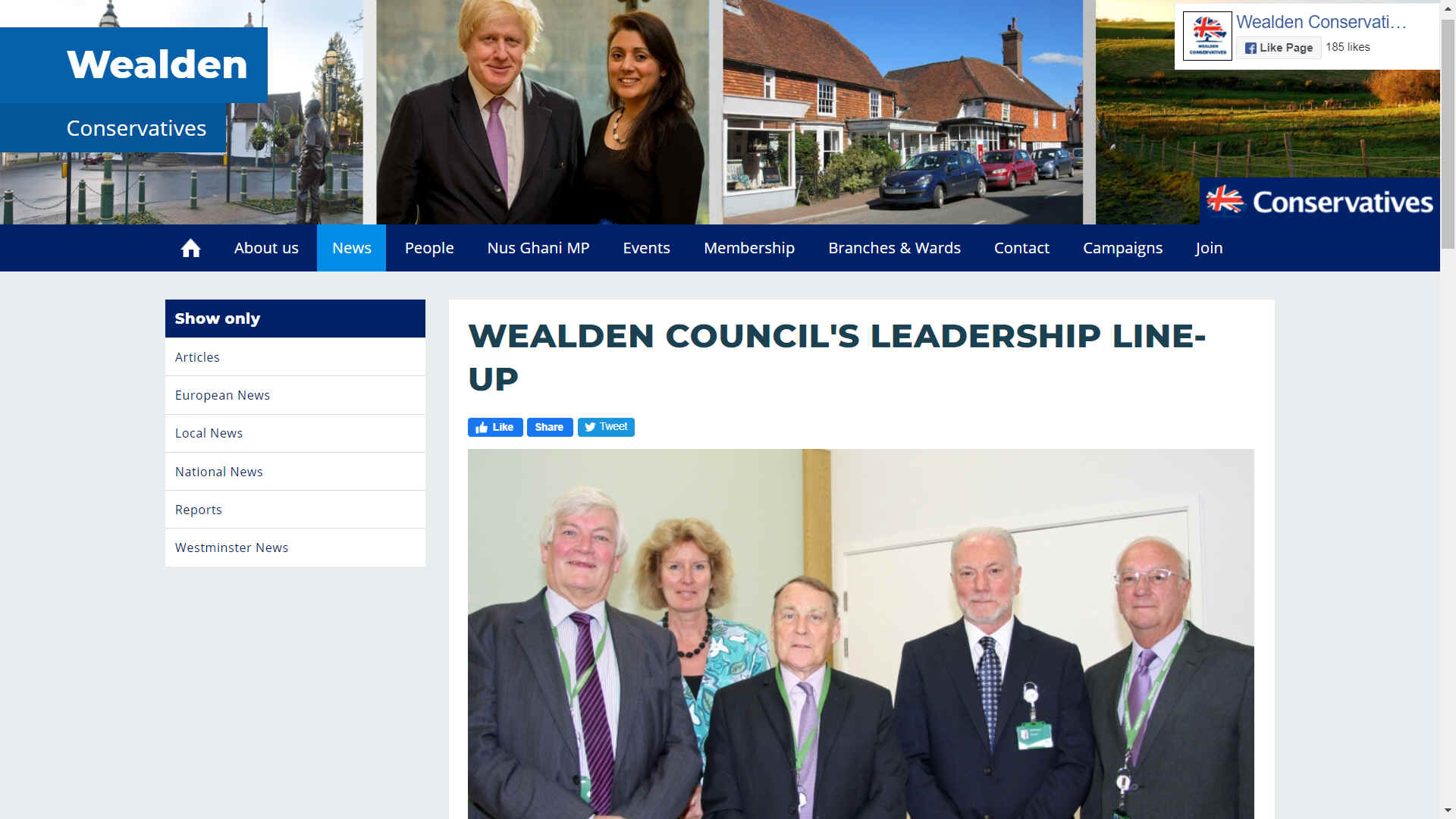 WE'RE ALRIGHT JACK - You've got no chance getting a home of your own on a low income with this bunch of climate miscreants. Amazingly, they are smiling about their lackluster under-performance. Wealden Councillors are flooding the area with high priced housing that low income families cannot afford. They are the problem. Elect Green councillors who tend to better understand what Future Generations Need.
Cllr Bob Standley - Leader, Governance and Finance: Responsibilities include corporate policy, budget, council tax and car parks. Cllr Ann Newton - Deputy Leader, Planning and Development: Responsibilities include Local Plan, AONB policy, planning, enforcement and conservation. Cllr Roy Galley - Economic Development, Waste Management and Human Relations: Responsibilities include business, tourism, delivery of commissioned waste and recycling services and workforce development. Cllr Philip Lunn – Community and Public Health: Responsibilities include food safety, leisure, pollution control, licensing, community grants and animal welfare. Also includes consultation and engagement, democratic services, the voluntary sector and customer services. Cllr Ray Cade - Housing and Benefit: Responsibilities include council housing, affordable housing, housing, council tax support and transformation to Universal Credit.
THE GUARDIAN 9 Jan 2021 - More than 70,000 households have been made homeless since the start of the pandemic, with tens of thousands more threatened with homelessness, despite government pledges to protect tenants and prevent evictions, according to figures compiled by the Observer.

The housing secretary, Robert Jenrick, tweeted in March last year that "no one should lose their home as a result of the coronavirus epidemic".

But despite the government banning evictions for most of the last 10 months, the Observer's figures show that 207,543 households approached their local council for help with homelessness or the threat of homelessness between the start of April and the end of November 2020.

THE GUARDIAN 9 Aug 2020 - Polly Neate, chief executive of homeless charity Shelter, says at least 170,000 people have already been threatened with eviction by their landlords, according to a poll.

"We fear this is only going to get worse when the eviction ban lifts, the furlough scheme ends and the recession bears down," she says. "Almost 230,000 private renters have fallen behind on their rent since March, which makes them far more vulnerable to eviction."

The lobby group Generation Rent estimates there will be 30,000 private sector evictions in the courts when the system comes live again on August 24, based on last year's figures.
LINKS & REFERENCE
https://twnews.co.uk/uk-news/home-repossessions-set-to-surge-after-support-schemes-end
Please use our A-Z INDEX to navigate this site