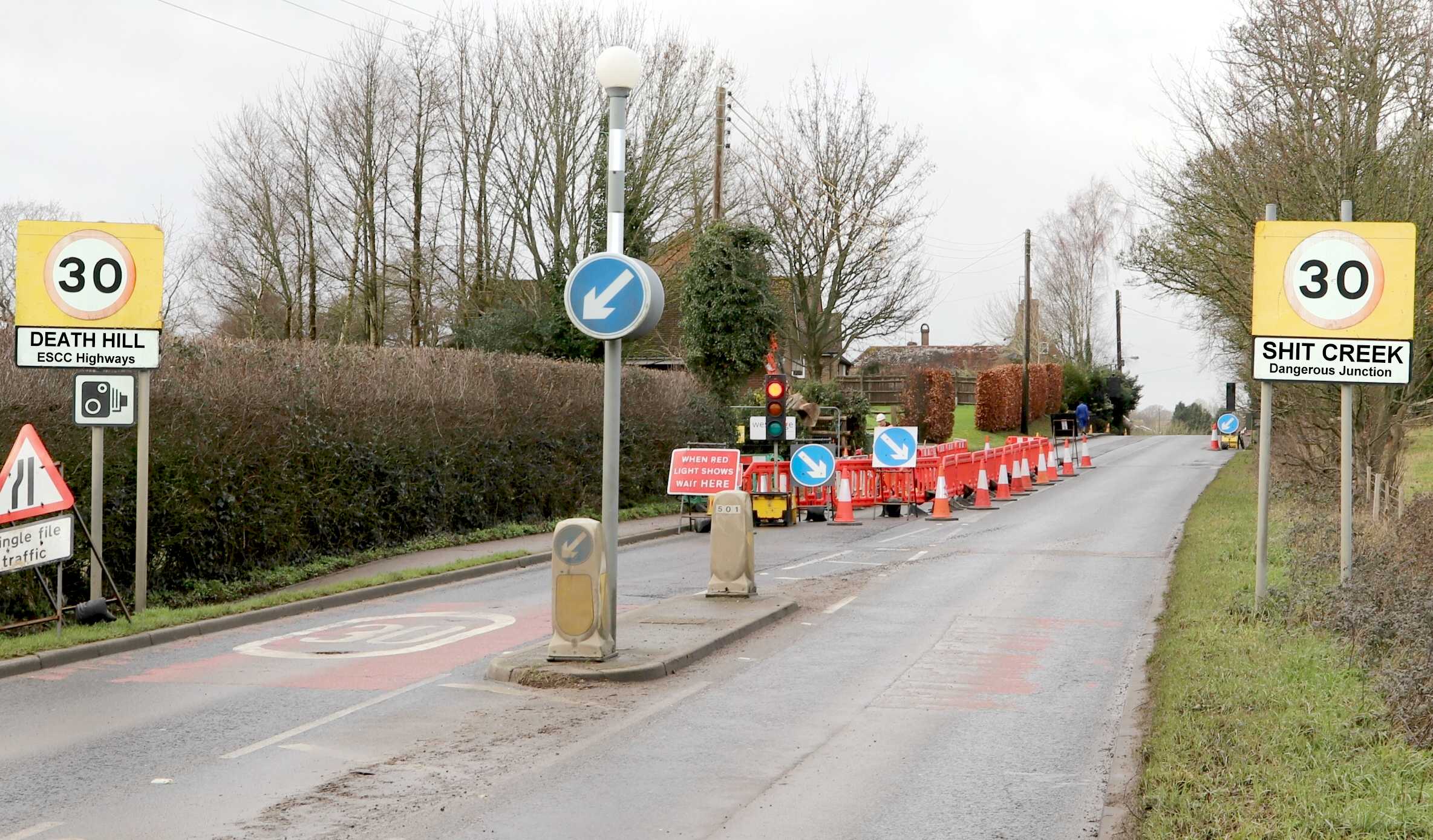 A BUM DEAL - In the words of John McEnroe, "You cannot be serious." A junction for up to 70 houses, or 140 cars leaving for work and school, onto a busy main road that is already inadequate for the current traffic flow. This road planning is thought by many to be the most dangerous bit of money grabbing corruption in this area of Sussex. What were East Sussex Highways thinking of in approving this tiny entrance, devoid as it is of a suitable visibility play and so close to the brow of a hill. Have they not read the Highway Code? It's seems like Wednesbury Corporation attitudes all over again. How dare they put so many local residents at this level of traffic risk. Locals are calling this stretch of road Death Hill, and the turning Suicide Junction - and we agree with that sentiment. It is an accident waiting to happen in our view. This is the entrance to Shit Avenue, as the locals are referring to it, leading to Pooh Park.
When considering approving or rejecting, or making a planning application, a Council or a major housing development provider, owes the eventual occupiers of such houses and the neighboring land owners a duty to be reasonable, to act rationally and to comply with procedure, or ensure procedural compliance.
Clearly, concerning the entrance onto the A271, Ben Lenton knew and advised the Members of the Area Plans South sub committee, that the visibility splay was not up to standard.
In terms of accidental death and the charge of corporate manslaughter, or common purpose, if those making such decisions know in advance that an accident leading to a death is inevitable, then that is no longer corporate manslaughter as a result of negligence.
Any failure is this respect may lead to a Judicial Review, or prosecution of the culprits - in this case ESCC Highways officer Ben Lenton is the responsible officer, under the command of the Chief Executive and appropriate planning officers.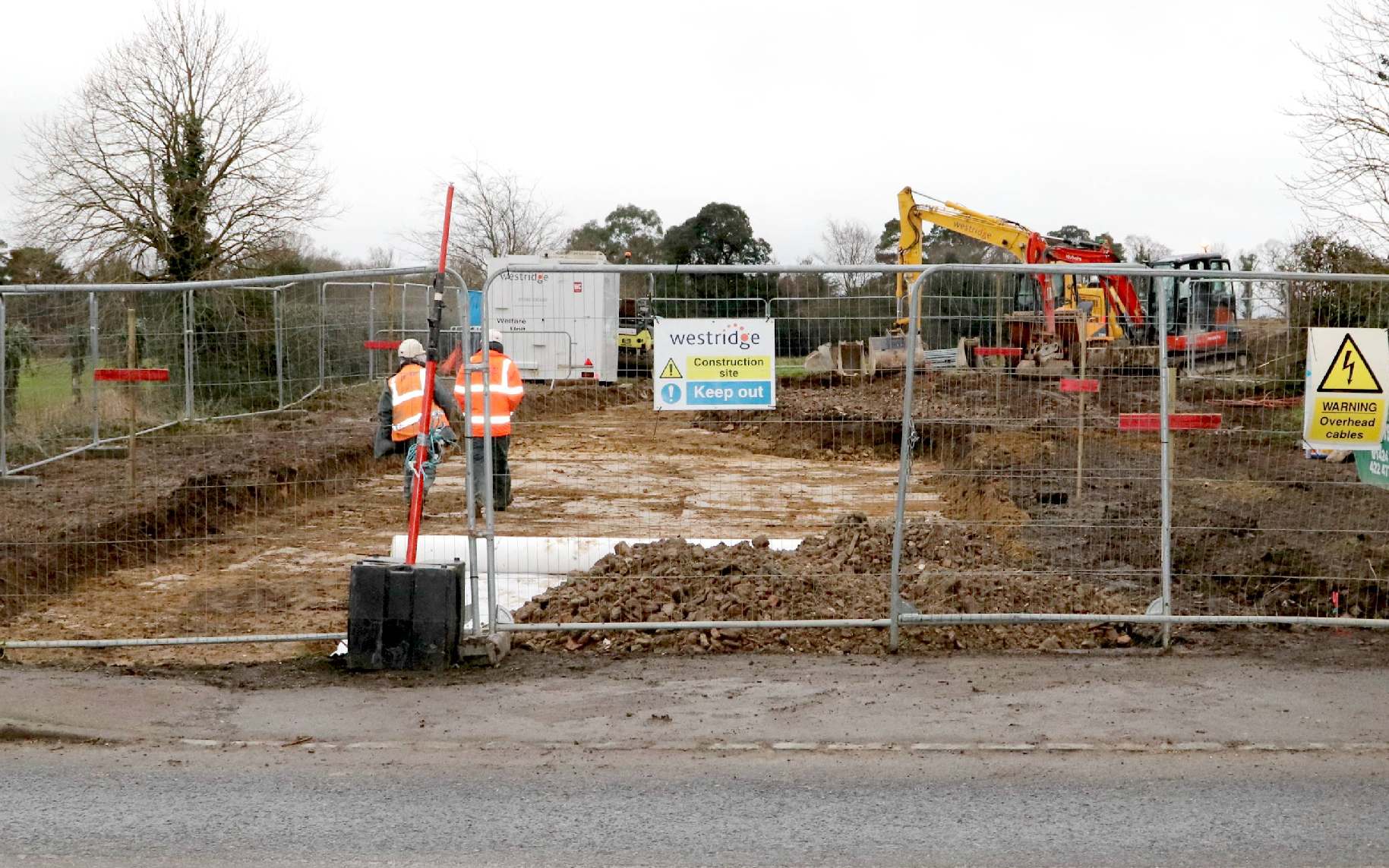 JANUARY 2021, DIGGING FOR GOLD - This was the start of what will be the entrance to what locals are calling Shit Avenue. More climate dollars being wasted on high priced executive housing when thousands of families cannot pay their mortgages, hundreds are dying sleeping rough and over a hundred thousand families are in temporary accommodation. Developers like Latimer and Clarion have a lot to answer for, apart from global warming and failing to take the proper precautions to protect wildlife and the drinking water supply just a few hundred yards west of this picture. These are allegations raised against those involved in this development, now looking for the property magnates to justify themselves.
WD/2015/0090/MAO - CONDITION 19 - ENTRANCE A271 VISIBILITY SPLAY
19. The access shall not be used until the appropriate visibility splays are provided in each direction (2.4m x 105m to the west and 2.4m x 122m to the east). The visibility splays should be cleared of all obstructions exceeding 600 mm in height and kept clear thereafter. HW16

REASON: In the interests of and for the safety of persons and vehicles using the premises and/or the adjoining road, having regard to SPO2, SPO12, SPO13 and WCS14 to the Wealden Core Strategy Local Plan 2013, Saved Policy TR3 of the adopted Wealden Local Plan 1998, coupled with the requirements of paragraph 32 of the National Planning Policy Framework 2012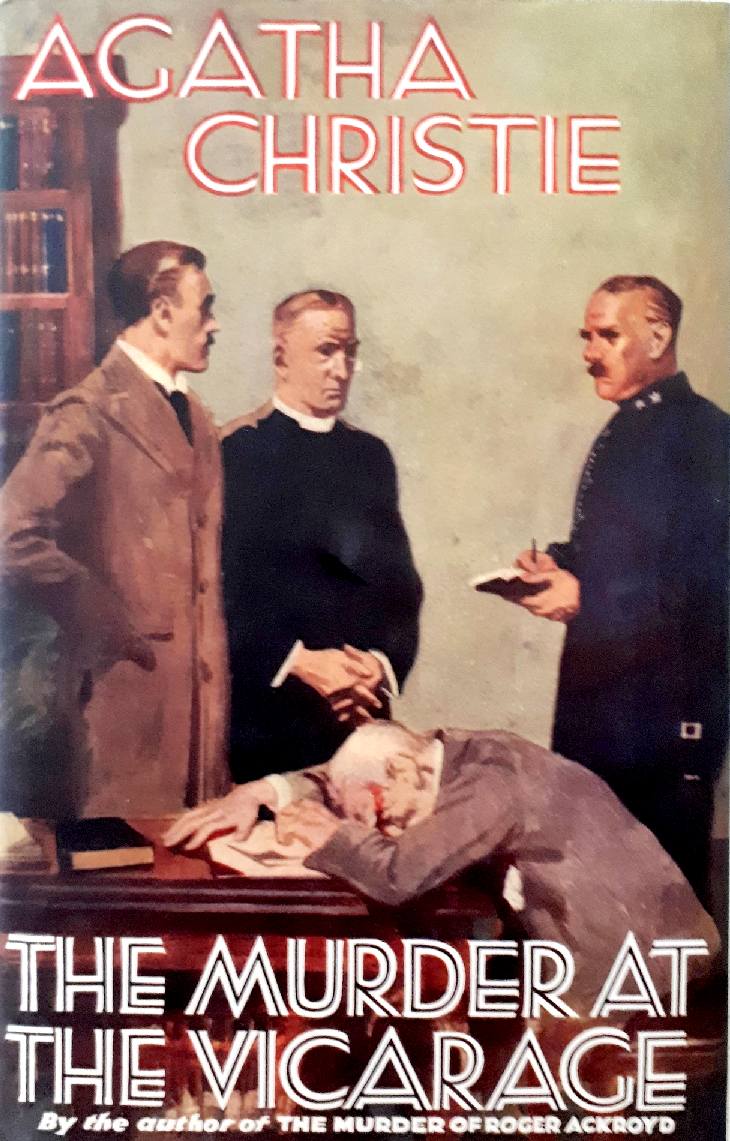 LANDMARK LAW
The Corporate Manslaughter and Corporate Homicide Act 2007 is a landmark in law. For the first time, companies and organisations can be found guilty of corporate manslaughter as a result of serious management failures resulting in a gross breach of a duty of care, or conspiring to cause such harm.

The common law test to impose criminal responsibility on a company only arises where a person's gross negligence has led to another person's death and (under the "identification doctrine") that person is a "controlling mind", whose actions and intentions can be imputed to the company (that is, a person in control of the company's affairs to a sufficient degree that the company can fairly be said to think and act through him). This is tested by reference to the detailed work patterns of the manager, and the job title or description given to that person is irrelevant, but there is often no single person who acts as a "controlling mind", particularly in large companies, and many issues of health and safety are delegated to junior managers who are not "controlling minds".

On 6 March 1987, 193 people died when the Herald of Free Enterprise capsized. Although individual employees failed in their duties, the Sheen Report severely criticised the attitude to safety prevalent in P&O, stating:

All concerned in management ... were at fault in that all must be regarded as sharing responsibility for the failure of management. From top to bottom the body corporate was infected with the disease of sloppiness.

There was significant institutional resistance to the appropriateness of using the criminal law in general, and homicide charges in particular in this type of situation. Judicial review of the coroner's inquest persuaded the Director of Public Prosecutions to bring manslaughter charges against P&O European Ferries and seven employees, but the trial judge ruled that there was no evidence that one sufficiently senior member of the company's management could be said to have been negligent.

A subsequent appeal confirmed that corporate manslaughter is a charge known to English criminal law, and with the revival of gross negligence as a mens rea for manslaughter, it was thought that prosecutions might succeed. However, a prosecution of Great Western Trains following the Southall rail crash collapsed because "the Crown was not in a position to satisfy the doctrine of identification" (Turner J). Only the company itself and the train driver, Mr Larry Harrison, were prosecuted. Since the train driver is not someone of a managerial or directorial level, the case against him was dismissed in the opening arguments. Because the only other defendant was GWT, a corporation, this meant that it was impossible to identify a controlling mind for the purposes of holding an individual personally liable for manslaughter.

In English law, proving corporate manslaughter and securing a conviction of an individual where the corporation involved is a small concern are easier where it is easier to identify a "controlling mind" (in R v OLL Ltd, 1994, about the Lyme Bay canoeing tragedy, managing director Peter Kite was convicted), but efforts to convict people in larger corporate entities tends to fail as the management structure is more diffuse making this identification more difficult. Instead, the prosecution stands more chance of pursuing a case successfully if it prosecutes simply on the grounds of a safety breach under the Health and Safety at Work Act 1974.

Following R v. Prentice, a breach of duty amounts to 'gross negligence' when there is:

indifference to an obvious risk of injury to health; actual foresight of the risk coupled with the determination nevertheless to run it; appreciation of the risk coupled with an intention to avoid it but also coupled with such a high degree of negligence in the attempted avoidance as the jury consider justifies conviction, and inattention or failure to advert to a serious risk which goes "beyond inadvertence" in respect of an obvious and important matter which the defendant's duty demanded he should address.

The Law Commission's 1996 report on involuntary manslaughter found that the gross negligence formula overcomes the problems of having to find one particular officer who has the mens rea for the offence and allows emphasis to be placed on the company's attitude to safety. This question would only arise where the company has chosen to enter a field of activity that carries a risk to others, such as transport, manufacture or medical care. The steps the company has taken to discharge the "duty of safety" and the systems devised for running its business, will be directly relevant. Although only expressed as a provisional view, it is significant that the Law Commission echoes here the recognition of corporate safety systems voiced in the Seaboard case. Thus, a real tension is exposed between the paradigm of criminal culpability based on individual responsibility and the increasing recognition of the potential for harm inherent in large scale corporate activity.

The government issued a consultation paper in 2000, proposing reforms to the law to implement the recommendations of the Law Commission. A draft Corporate Manslaughter Bill was published in March 2005, and the Queen's Speech on 17 May 2005 included a reference to an Act of Parliament to be passed in 2005/6 to widen the scope for prosecutions for corporate manslaughter.
THE PERSONALITY PROBLEM

The principle of separate corporate personality has been the foundation of almost all English company law since Salomon v Salomon and Co Ltd [1896]. Private companies, in short, are persons - not "natural" persons like the man or woman in the street, but "legal" persons nonetheless. They may enter into contracts, own land, act tortiously - and commit crimes.

This presents an interesting problem for criminal law: how can a company satisfy the mental element of a crime? What constitutes the "mind" of a private company, and how can it be evidenced?

The traditional answer, which remains good law in all cases except manslaughter, comes from Lennard's Carrying Co Ltd v Asiatic Petroleum Co Ltd [1915]. Asked to adjudicate on a company's liability under the Merchant Shipping Act 1894, the House of Lords found that a limited company could be found liable for the negligence of its controllers, as they were in effect its mind. To quote Viscount Haldane:

My Lords, a corporation is an abstraction. It has no mind of its own any more than it has a body of its own; its active and directing will must consequently be sought in the person of somebody who for some purposes may be called an agent, but who is really the directing mind and will of the corporation…

The "directing mind and will" principle therefore holds that companies may be liable where their directors or controllers possess the requisite state of mind for an offence. This is sometimes referred to in reverse as the "alter ego" principle, in that the company is the "alter ego" of the director (usually a single person), and therefore cannot be used as a shield to his or her negligence.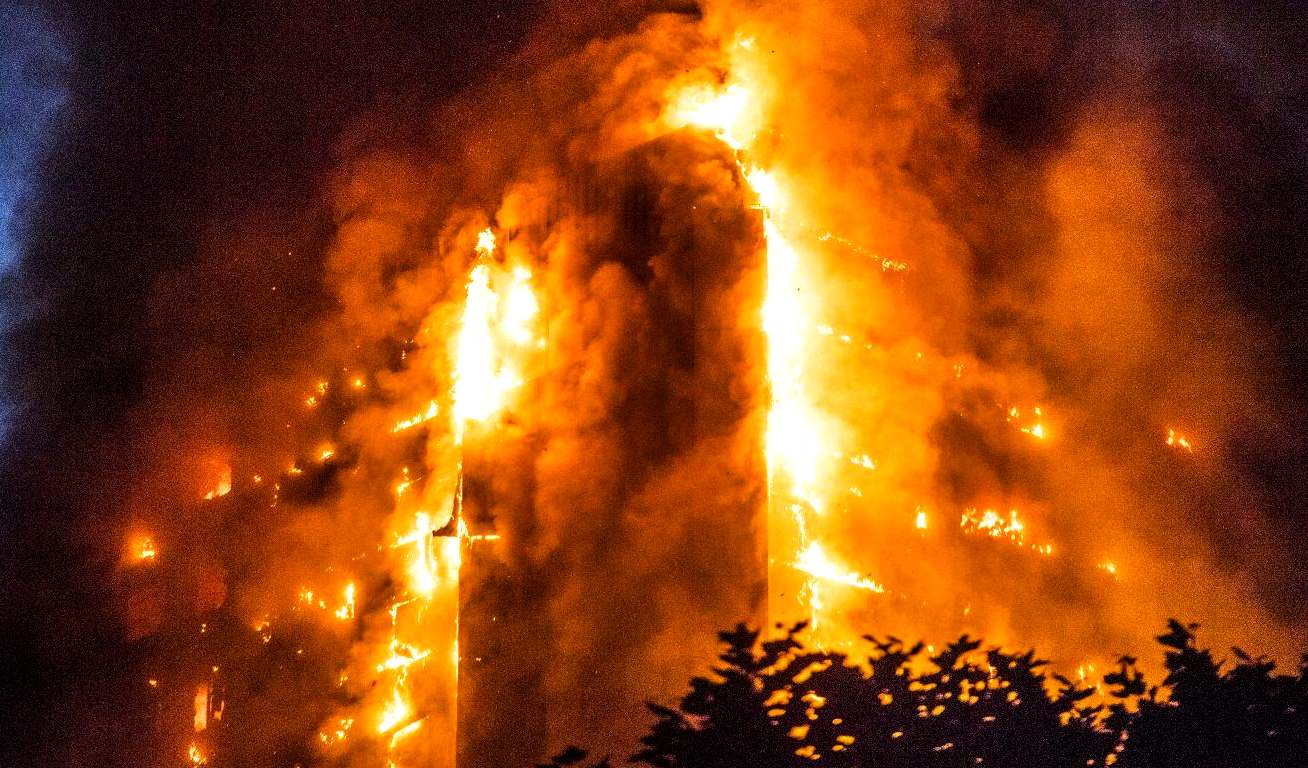 HIGH PROFILE CASES
In March 1987, the ferry Herald of Free Enterprise capsized shortly after leaving the port of Zeebrugge in Belgium, killing 193 passengers and crew. Despite the Sheen report into the disaster describing the company – which had since rebranded to P&O European Ferries to avoid the media fallout - as "infected by the disease of sloppiness", prosecutions for manslaughter in the subsequent case of R v P&O European Ferries (Dover) Ltd [1991] 93 Cr App Rep 72 were unsuccessful.

While P&O European Ferries [1991] confirmed that a company could in theory be charged with gross negligence manslaughter, in practice there were similar failures to prosecute following the Piper Alpha oil rig disaster in 1988, the Southall train crash in 1997 (see Attorney General's Reference No 2/1999 [2000]) and the Hatfield train crash in 2000. The only successful prosecution of a company for manslaughter under this regime was in R v Kite and OLL Ltd [1996] (unreported), after four teenagers were swept out to sea and drowned while kayaking at an activity centre.

Clearly, there was demand for a legal instrument that could achieve two aims in the wake of disasters like these: firstly, to hold companies and their directors accountable beyond the scope of existing health and safety laws, and secondly, to properly compensate victims and their families who might otherwise be left searching for compensation from a single lower-level employee or a government compensation fund.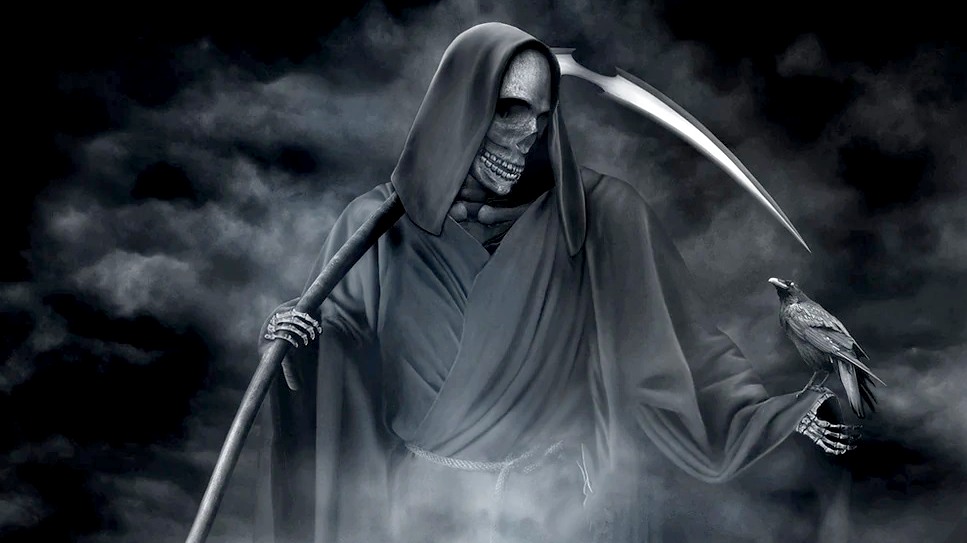 Negligence that is premeditated, or a calculated risk, should in our view be treated as murder, or at the very least as a conspiracy to abandon a statutory duty of care. Hence, should carry a life sentence. In the case of Clarion Group and Latimer Developments, and the allegation of favours, commonly known as impropriety, failure to declare interests - and of course bribes. Where a bribe need not be cash. It is alleged that Herstmonceux Parish Council did Tim Watson (Estate Agent) a favour, and that in turn Wealden District Council did the Parish Council and the developers a favour, where the proposed development is outside the village boundary as per the Local Plan. The planning officers were Kelvin Willams and Claire Turner, under the leadership of their Chief Executive.
There had been a long history of this local authority and institutional discrimination, where certain officers and members should have declared an interest. The Register of Interests records no such interests. The question was asked in late January 2021, and replies are awaited.
THE LAW - CORPORATE MANSLAUGHTER and HOMICIDE ACT 2007

Section 1 The offence

(1) An organisation to which this section applies is guilty of an offence if the way in which its activities are managed or organised —

(a) causes a person's death, and

(b) amounts to a gross breach of a relevant duty of care owed by the organisation to the deceased.

(2) The organisations to which this section applies are —

(a) a corporation;

(b) a department or other body listed in Schedule 1;

(c) a police force;

(d) a partnership, or a trade union or employers' association, that is an employer.

(3) An organisation is guilty of an offence under this section only if the way in which its activities are managed or organised by its senior management is a substantial element in the breach referred to in subsection (1).

(4) For the purposes of this Act —

(a) "relevant duty of care" has the meaning given by section 2, read with sections 3 to 7;

(b)a breach of a duty of care by an organisation is a "gross" breach if the conduct alleged to amount to a breach of that duty falls far below what can reasonably be expected of the organisation in the circumstances;

(c) "senior management", in relation to an organisation, means the persons who play significant roles in—

(i) the making of decisions about how the whole or a substantial part of its activities are to be managed or organised, or

(ii) the actual managing or organising of the whole or a substantial part of those activities.

(5) The offence under this section is called —

(a) corporate manslaughter, in so far as it is an offence under the law of England and Wales or Northern Ireland;

(b) corporate homicide, in so far as it is an offence under the law of Scotland.

(6) An organisation that is guilty of corporate manslaughter or corporate homicide is liable on conviction on indictment to a fine.

(7) The offence of corporate homicide is indictable only in the High Court of Justiciary.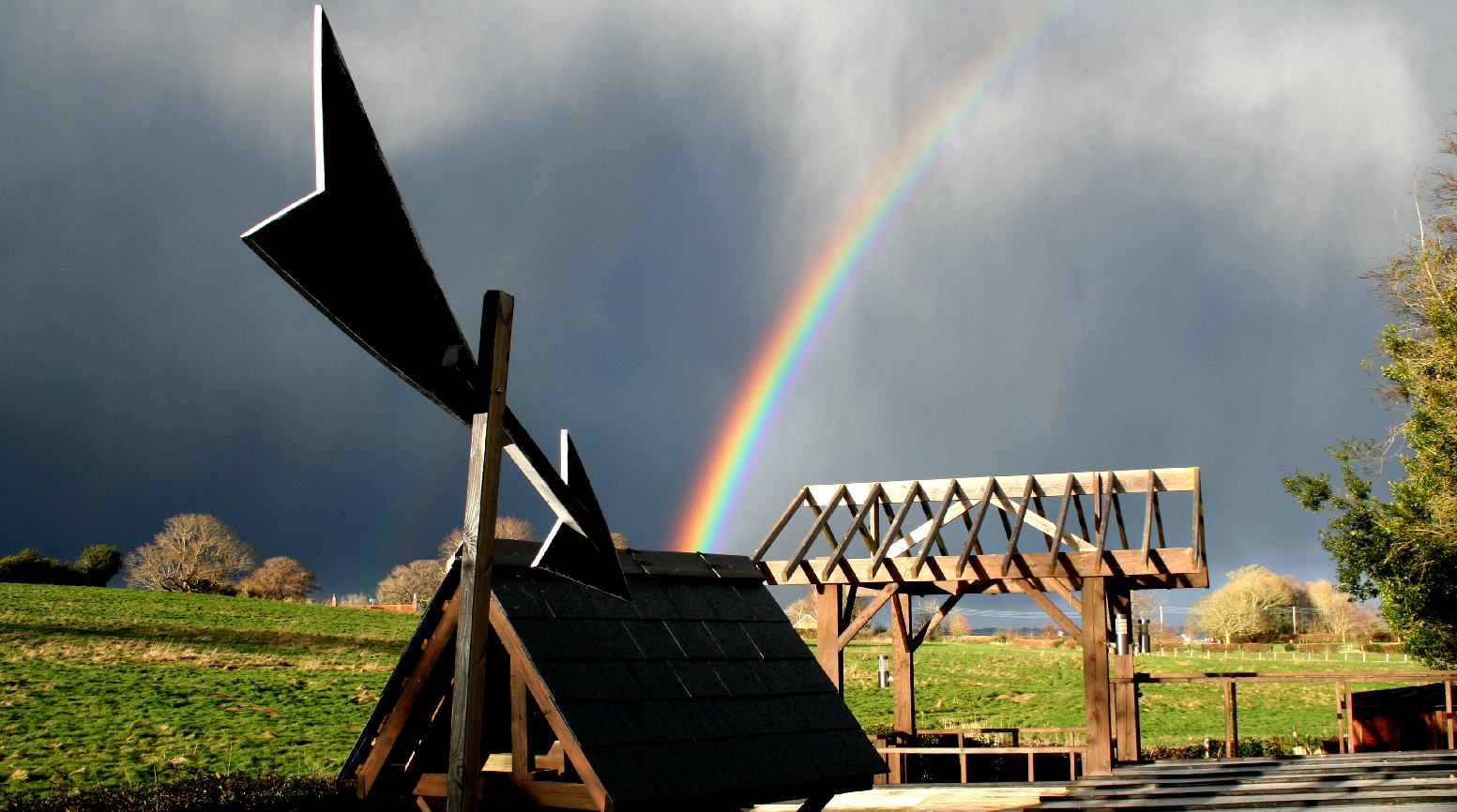 DELIBERATE POISONING OF WATER SUPPLIES - The well adjacent to the proposed development site will suffer contamination if this development proceeds. Latimer, Clarion and Wealden have not taken suitable precautions to preserve this valuable asset for the occupiers of the old generating buildings. The question as to hydrocarbon and pesticide removal was asked by letter in later January of 2021. If no reply is received, this could lead to a Judicial Review, or even criminal charges under the Serious Crime Act 2007.
S. 2 Meaning of "relevant duty of care"

(1) A "relevant duty of care", in relation to an organisation, means any of the following duties owed by it under the law of negligence —

(a) a duty owed to its employees or to other persons working for the organisation or performing services for it;

(b) a duty owed as occupier of premises;

(c) a duty owed in connection with —

(i) the supply by the organisation of goods or services (whether for consideration or not),

(ii) the carrying on by the organisation of any construction or maintenance operations,

(iii) the carrying on by the organisation of any other activity on a commercial basis, or

(iv) the use or keeping by the organisation of any plant, vehicle or other thing;

(d) a duty owed to a person who, by reason of being a person within subsection (2), is someone for whose safety the organisation is responsible.

(2) A person is within this subsection if —

(a) he is detained at a custodial institution or in a custody area at a court[ a police station or customs premises];

[F2 (aa) he is detained in service custody premises;]

(b) he is detained at a removal centre[a short-term holding facility or in pre-departure accommodation];

(c) he is being transported in a vehicle, or being held in any premises, in pursuance of prison escort arrangements or immigration escort arrangements;

(d) he is living in secure accommodation in which he has been placed;

(e) he is a detained patient.

(3) Subsection (1) is subject to sections 3 to 7.

(4) A reference in subsection (1) to a duty owed under the law of negligence includes a reference to a duty that would be owed under the law of negligence but for any statutory provision under which liability is imposed in place of liability under that law.

(5) For the purposes of this Act, whether a particular organisation owes a duty of care to a particular individual is a question of law.

The judge must make any findings of fact necessary to decide that question.

(6) For the purposes of this Act there is to be disregarded —

(a) any rule of the common law that has the effect of preventing a duty of care from being owed by one person to another by reason of the fact that they are jointly engaged in unlawful conduct;

(b) any such rule that has the effect of preventing a duty of care from being owed to a person by reason of his acceptance of a risk of harm.

(7) In this section —

"construction or maintenance operations" means operations of any of the following descriptions —

(a) construction, installation, alteration, extension, improvement, repair, maintenance, decoration, cleaning, demolition or dismantling of —

(i) any building or structure,
(ii) anything else that forms, or is to form, part of the land, or
(iii) any plant, vehicle or other thing;
(b) operations that form an integral part of, or are preparatory to, or are for rendering complete, any operations within paragraph (a)


S. 9 Power to order breach etc to be remedied

(1) A court before which an organisation is convicted of corporate manslaughter or corporate homicide may make an order (a "remedial order") requiring the organisation to take specified steps to remedy —

(a) the breach mentioned in section 1(1) ("the relevant breach");

(b) any matter that appears to the court to have resulted from the relevant breach and to have been a cause of the death;

(c) any deficiency, as regards health and safety matters, in the organisation's policies, systems or practices of which the relevant breach appears to the court to be an indication.

(2) A remedial order may be made only on an application by the prosecution specifying the terms of the proposed order.

Any such order must be on such terms (whether those proposed or others) as the court considers appropriate having regard to any representations made, and any evidence adduced, in relation to that matter by the prosecution or on behalf of the organisation.

(3) Before making an application for a remedial order the prosecution must consult such enforcement authority or authorities as it considers appropriate having regard to the nature of the relevant breach.

(4) A remedial order —

(a) must specify a period within which the steps referred to in subsection (1) are to be taken;

(b) may require the organisation to supply to an enforcement authority consulted under subsection (3), within a specified period, evidence that those steps have been taken.

A period specified under this subsection may be extended or further extended by order of the court on an application made before the end of that period or extended period.

(5) An organisation that fails to comply with a remedial order is guilty of an offence, and liable on conviction on indictment to a fine.


S. 19 Convictions under this Act and under health and safety legislation

(1) Where in the same proceedings there is —

(a) a charge of corporate manslaughter or corporate homicide arising out of a particular set of circumstances, and

(b) a charge against the same defendant of a health and safety offence arising out of some or all of those circumstances,

the jury may, if the interests of justice so require, be invited to return a verdict on each charge.

(2) An organisation that has been convicted of corporate manslaughter or corporate homicide arising out of a particular set of circumstances may, if the interests of justice so require, be charged with a health and safety offence arising out of some or all of those circumstances.

(3) In this section "health and safety offence" means an offence under any health and safety legislation.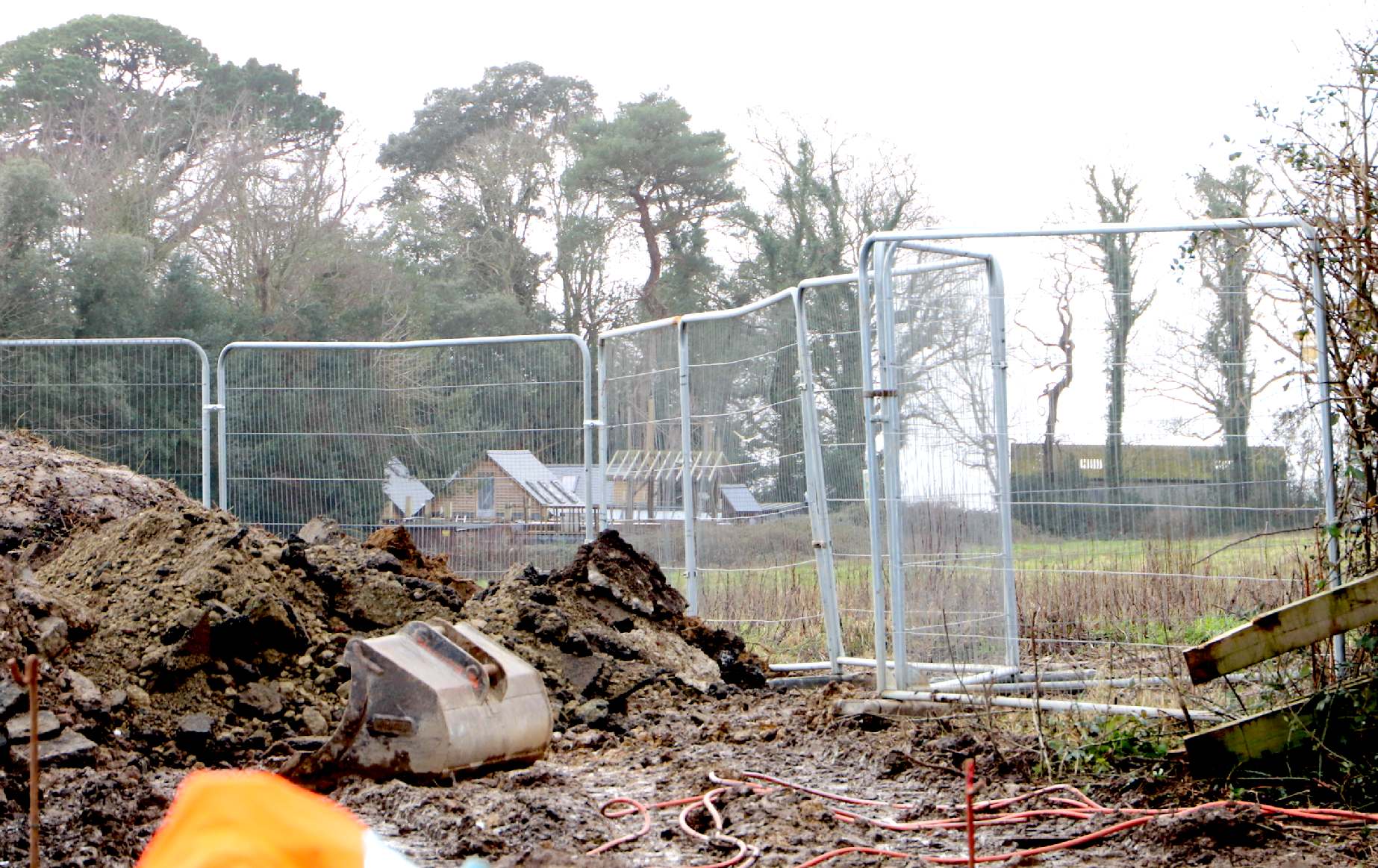 RIGHTS OF WAY - It is alleged that the local authority and the developers have failed to take account of a right of way from this entrance to the old generating buildings in the background. The electricity generating buildings date from C. 1900. It is claimed that the development of this field is sure to contaminate Lime Well, the only working well in the village, for which peaceful enjoyment should be preserved. Anyone purchasing a house within 100 yards of the well, is sure to be prosecuted by the Environment Agency under the Groundwater Regulations, should they use pesticides or leak oils onto the ground.
SCHEDULE 1 - LIST OF GOVERNMENT DEPARTMENTS

Attorney General's Office
Cabinet Office
Central Office of Information
Crown Office and Procurator Fiscal Service
Crown Prosecution Service
[Department for Business, Energy and Industrial Strategy]
Department for Culture, Media and Sport
[Department for Education]
Department for Environment, Food and Rural Affairs
Department for International Development
Department for Transport
Department for Work and Pensions
Department of Health [and Social Care]
Export Credits Guarantee Department
Foreign and Commonwealth Office
Forestry Commission
General Register Office for Scotland
Government Actuary's Department
Her Majesty's Land Registry
Her Majesty's Revenue and Customs
Her Majesty's Treasury
Home Office
Ministry of Defence
Ministry of Housing, Communities and Local Government
[Ministry of Justice (including the Scotland Office and the Wales Office)]
National Archives
National Archives of Scotland
[National Crime Agency]
National Savings and Investments
National School of Government
Northern Ireland Audit Office
Northern Ireland Office
Office for National Statistics
Office of Her Majesty's Chief Inspector of Education and Training in Wales
Ordnance Survey
Public Prosecution Service for Northern Ireland
Registers of Scotland Executive Agency
Royal Mint
Scottish Executive
Serious Fraud Office
Treasury Solicitor's Department
UK Trade and Investment
Welsh Assembly Government
LINKS & REFERENCE
https://www.bbc.co.uk/news/uk-40301289
https://www.theguardian.com/uk-news/2019/jun/10/police-say-suspects-identified-for-possible-grenfell-manslaughter-charges
http://www.keepcalmtalklaw.co.uk/grenfell-tower-fire-a-turning-point-for-corporate-manslaughter/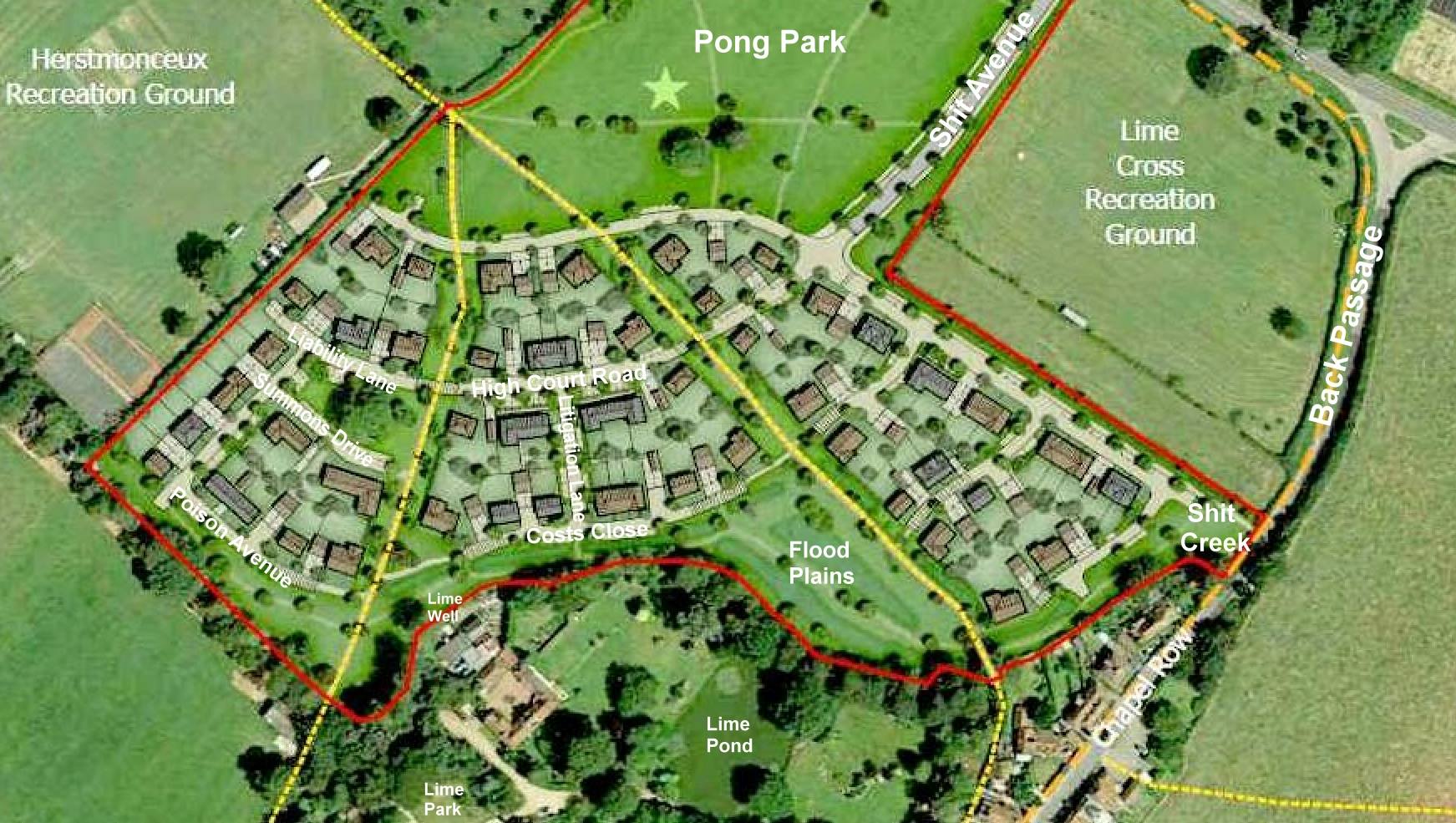 COUNTRYSIDE ABOMINATION & HUMAN RIGHTS VIOLATIONS - If you buy one of these (proposed) houses, not only will you be adding to global warming, but you could be letting yourself in for many years of litigation, not least of which is the potential to be charged under groundwater contamination laws. At least 40% of the houses shown are in a direct line to poison the only working well in the village - Lime Well - in the lower left of the picture. The developers will also fall foul of the Human Rights Act 1998, for interfering with the peaceful enjoyment of a water supply.