AGATHA CHRISTIE - Author of numerous murder mysteries that gave so much pleasure to her reading audience, and inspired movie makers.
One of the most satisfying Agatha Christie murder mysteries, in our view, is "Murder Most Foul" starring Margaret Rutherford as Miss Jane Marple.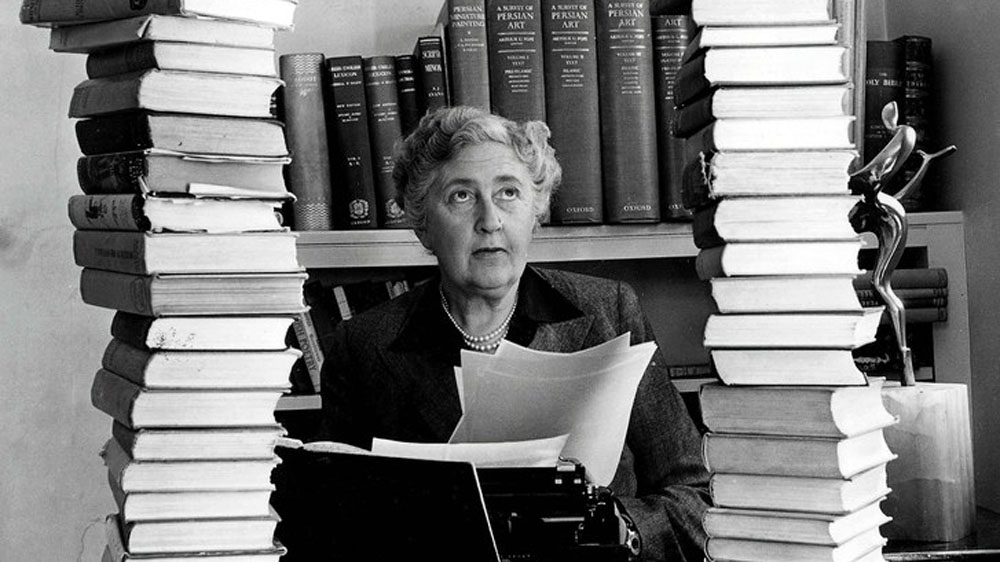 Once, she'd learned to type, there was no stopping her vivid imagination and character development.


MURDER MOST FOUL 1964 PLOT
When Miss Jane Marple joins a theatrical company after a blackmailer is murdered, several members of the troupe are also dispatched by this mysterious killer.

Although the evidence appears to be overwhelming in the strangulation murder of a blackmailer, Miss Jane Marple's (Dame Margaret Rutherford's) sole "not guilty" vote hangs the jury 11-1. She becomes convinced that the real murderer is a member of a local theatrical troupe, so she joins them in order to gather information. The clues lead back many years to a single disastrously unsuccessful 1951 performance of a dreadful play written by the group's hammy director, H. Driffold Cosgood (Ron Moody). Although at that time, several of the current cast members were only children, more murders follow before Miss Marple ultimately exposes the killer.

This MGM British production, part of a series starring the incomparable Margaret Rutherford, is as enjoyable today, as it was when it was released. George Pollock, the director deserves credit for the immensely satisfying film version of Agatha Christie's "Mrs. McGinty's Death". The excellent copy we saw recently on TCM appears as good now, as it probably did when it first made its theatrical debut.

Miss Jane Marple was Agatha Christie's best creation. She is a no nonsense woman who can't be easily persuaded to condemn the man on trial, in which she is seen as part of the jury at the start of the film. Ms. Marple knows the man is not guilty, even when she gets the other jury members to give her dirty looks when she votes against the others to acquit the man on trial.

Miss Marple starts digging around the dead woman's room and discovers the programs for "Murder, She Said", a play by the theatrical production company that is performing at a theater near her. She enlists her friend Jim Stringer to help her catch the culprit. We are not prepared to see Miss Marple become part of a second rate theatrical troupe touring the country.

"Murder Most Foul" is a must to be seen by all Agatha Christie's fans and mystery fans because of the charisma Margaret Rutherford exuded playing the title character. Ms. Rutherford was an actress that always delivered in her many films. She is an acquired taste that ages well as a good wine.

The supporting cast play like an ensemble. Ron Moody, Charles Tingwell, Stringer Davis, Francesca Annis, Terry Scott, Dennis Price, and the rest, do what they do best and in the process enhance the film.

This is a tribute to the genius of the Jane Marple of Margaret Rutherford!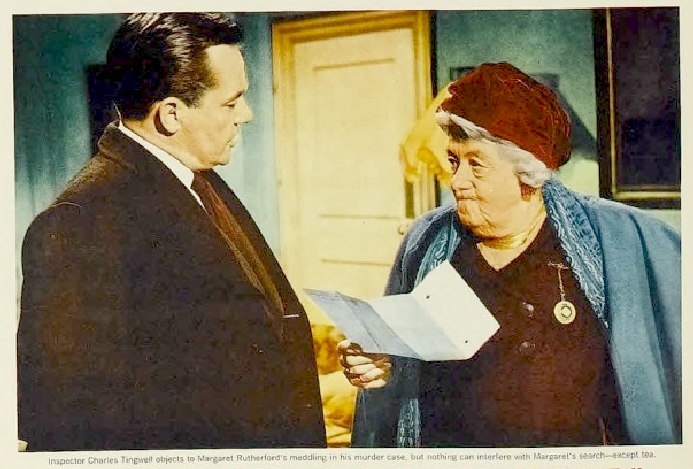 ..

DEATH IN THE VILLAGE
Imagine if the story of a Council hell bent on revenge for being caught red-handed, by a local resident who outsmarted them, by simply going the distance, when the truth has a habit of showing itself, despite the best efforts of criminal conspirators to cover their tracks, on the way to collecting their enhanced pensions - proceeds of crime - you betcha!
The crime that constitutes 'attempted murder,' is the poisoning of a well, where the motive is profit, and in order to get their hands on the money, they have to allow their property developer co-conspirators to build houses with gardens, dangerously close to a well that they pretend is not an issue, deliberately leaving out protections - because they think nobody will notice and nobody will listen to the occupier, because of the dissembling campaign they have been orchestrating for many years, still has locals believing that the historic building is not historic at all. And that the chap living must be deranged for suggesting it is an archaeological rarity.
The local authority has been systematically erasing the charm and character of the village, beginning with a unique truggery, then destroying woodland, cramming is as much inappropriate development, without improving the infrastructure, such that roads have become dangerously potholed minefields for the suspension of weary travelers.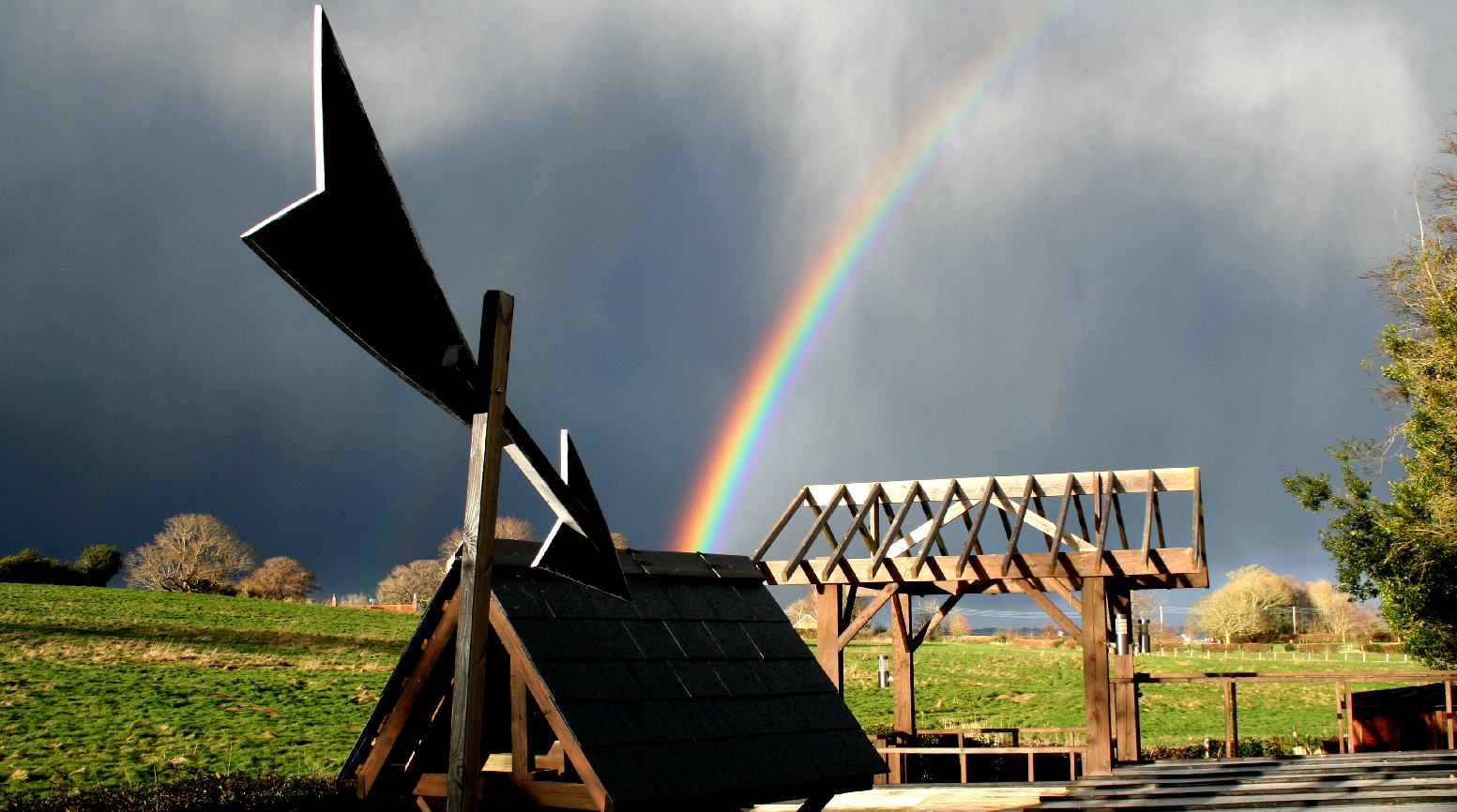 DELIBERATE POISONING OF WATER SUPPLIES - The well adjacent to the proposed development site will suffer contamination if this development proceeds. Latimer, Clarion and Wealden have not taken suitable precautions to preserve this valuable asset for the occupiers of the old generating buildings. The question remains, is this a deliberate omission in the quest for a perfect murder, or are there other motives? Attempted murder being a consequence of a profit motive, for example. Money has a way of making councillors and developers act irrationally.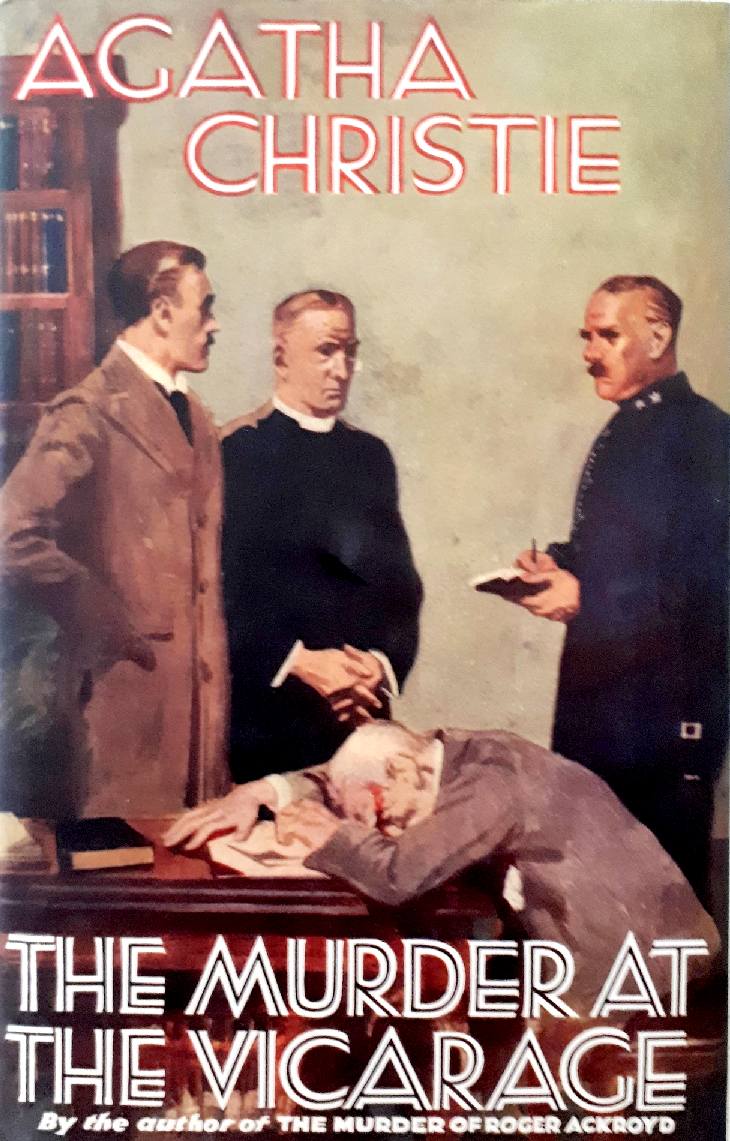 .....
A RUN DOWN OF MISS MARPLE'S PLAYERS
Over the past century, the elderly English detective has appeared on screen in numerous TV, radio, theatre and film adaptations – with a brand new series on the way from the makers of Big Little Lies!

The spinster from the village of St. Mary Mead is one of the best known of Agatha Christie's characters, alongside a certain mustachioed Belgian sleuth.

Miss Marple first appeared in a short story published in The Royal Magazine in December 1927, titled The Tuesday Night Club.

It wasn't until 1930 that the character's first full-length novel, The Murder at the Vicarage, was published. A further eleven novels followed, culminating with Sleeping Murder. While it had been written around 1940, Sleeping Murder wasn't released until 1976, after Christie's death, like some of the works of Herman Melville.

Miss Marple made her stage debut in a touring production of Murder at the Vicarage in 1949, but it wasn't until 1961 that she arrived on the big screen and her first TV appearance wasn't until 1983, when American actress Helen Hayes made the first of two TV movies.

Technically, however, British actress and singer Gracie Fields did briefly play her first in a one-off episode of Goodyear TV Playhouse in 1956, based on A Murder is Announced.

Four years before she became Jessica Fletcher in TV's Murder, She Wrote, English-Irish-American actress Angela Lansbury played Miss Marple in a movie adaptation of Christie's 1962 novel, The Mirror Crack'd.

Directed by Guy Hamilton, who'd previously directed four classic James Bond movies, the film featured an all-star cast, with big names including Elizabeth Taylor, Rock Hudson, Geraldine Chaplin, Tony Curtis, and Kim Novak.

Portrayed as a crisp, stiff, intelligent woman, Lansbury's Miss Marple is also one of the few incarnations who smoked!

Taking over from Geraldine McEwan as the lead of ITV's Agatha Christie's Marple series in 2009, English musical theatre star Julia McKenzie played Miss Marple for three seasons until 2013's Endless Night.

Among the guest stars during her run was another detective – future Sherlock actor Benedict Cumberbatch!

Defending her portrayal, she has said: "It's difficult because Agatha Christie wrote her in two ways … First, very much what Geraldine McEwan played: a slight, rather Victorian creature. Then, a little sturdier and tweedier. I chose the latter. A lot of people say they don't like the tweedier version. But they're both genuine."

Prior to Julia McKenzie, Miss Marple was played for three seasons by BAFTA-winning Oranges Are Not the Only Fruit star Geraldine McEwan, starting with The Body in the Library in 2004.

Appearing in 12 episodes of Agatha Christie's Marple on ITV, McEwan commented upon her casting: "I do enjoy playing very original and slightly eccentric characters. It is very amusing that Agatha Christie should have created this older woman who lives a very conventional life in a little country village and yet spends all her time solving violent crimes."

Agatha Christie herself wasn't a fan of Rutherford's eccentric take on Miss Marple, but her comedic movies were popular with audiences.

Starting with Murder, She Said in 1961, Rutherford starred in a total of four films in the early sixties.

Oddly, her second and third movies – Murder at the Gallop and Murder Most Foul – were both based on Hercule Poirot novels, while 1964's Murder Ahoy! wasn't based on any of Christie works.

Viewed by many fans as the iconic Miss Marple on screen, Joan Hickson was born in 1906, the Northampton-born actress starred in the BBC's Miss Marple from 1984 to 1992 and, like the character, was herself an octogenarian for most of the series' run.

The show ran for three seasons, adapting all 12 of Christie's original novels.

Interestingly, Hickson had previously had a small part in Margaret Rutherford's Miss Marple movie Murder, She Said.

She also starred in a 1946 theatre adaptation of Appointment with Death, after which Agatha Christie sent her a message saying, "I hope one day you will play my dear Miss Marple."
LINKS & REFERENCE
https://www.
.....