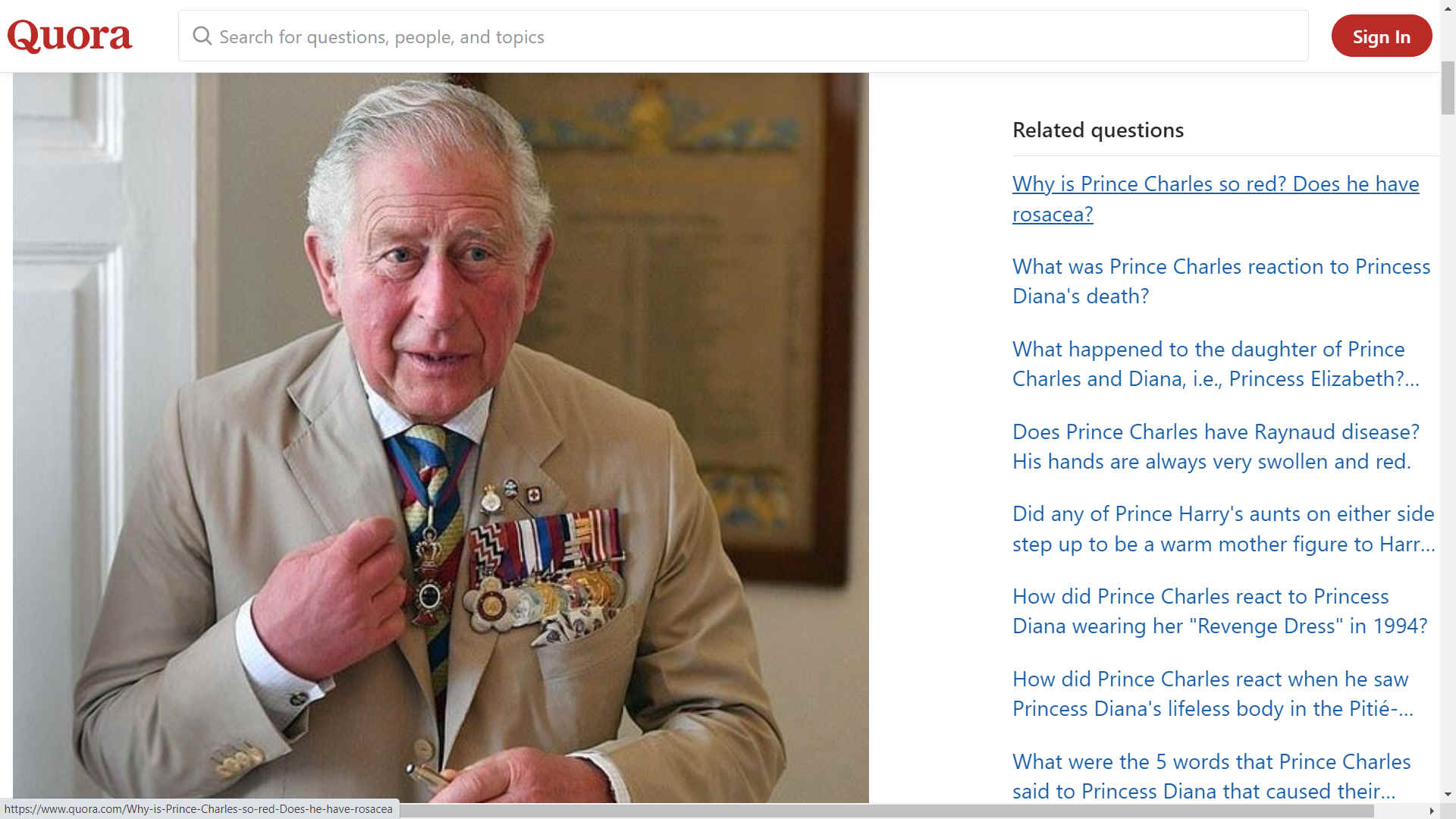 There are a number of media reports suggesting that the future King of England, allegedly, has an alcohol addiction. In many pictures, you can see for yourself that Prince Charles has a ruddy complexion, consistent with a life in the country, drinking, or other condition yet to be determined.
Should such condition, assuming it is not just sunburn or the skins reaction to being outdoors in cold weather, be declared as an impediment to taking on the hereditary title of King of England and the United Kingdom and Commonwealth countries?
The Prince of Wales is over 70 years of age, long past the lifespan where he should be retired from public duties, regardless of the age of his mother, Queen Elizabeth II.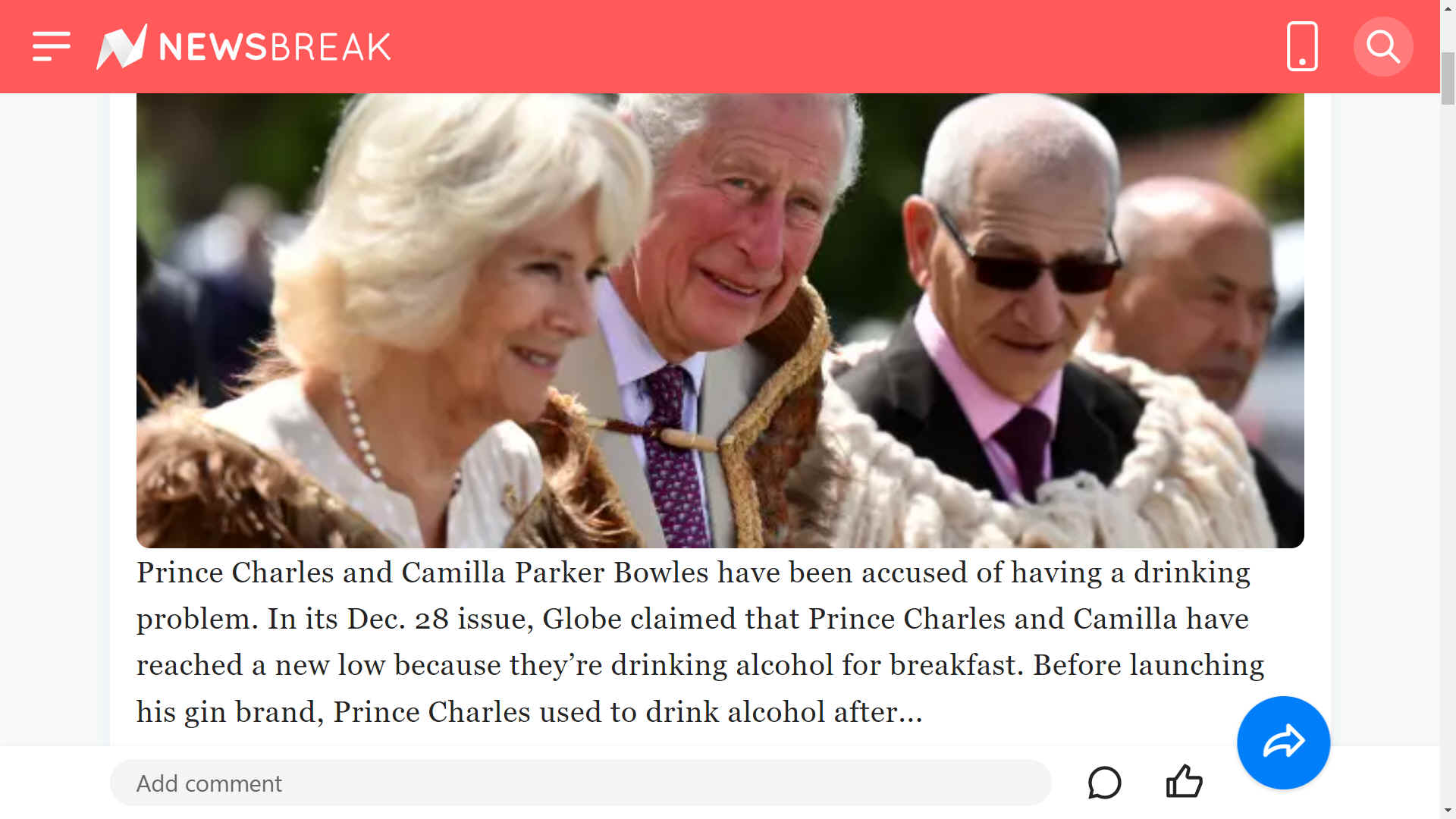 As far as we know he does not have any formal qualifications in economics or law, such as to endear him to the task of heading up the transition to Zero Emission, Sustainable Growth and Nil Inflation. The targets that are required to bring about the Sustainability Development Goals (SDGs) as a member of the United Nations.
To date, the UK has enacted The Climate Change Act 1998 (as amended by the CCA 2008) and the Automated and Electric Vehicle Act 2008, with a published vision for the future of a clean Maritime Fleet for 2050, excepting the operation of extremely polluting Astute nuclear powered submarines and aircraft carriers - that are a major drain on the economy and almost totally unnecessary in a modern world of aviation drones and remote military warfare, based on missiles.
But with all these Acts and policies, one document is missing from each objective, and that is how we get there. How we go from where we are today, to where the Government says they want to be by 2050.
There is no detailed plan or road map!
The UK is backward in meeting low carbon peacekeeping challenges, and development of robotic soldiers for risk free free ground deployment where a presence is absolutely necessary - without risking the lives of human personnel.
What we don't want is a King who is Public Relations liability, like his brother Andrew Mountbatten-Windsor, but for different reasons. In view of the lack of royals suitably qualified to take on the task of building a better Britain, who are whiter than white, and with the drive and ambition to get the job done - it might be time for a Referendum.
We favour a change to a fairer system, where laws don't change overnight, because one judge disagrees with another - mostly controlled by the honours system. We think it is about time that the Monarchy was taken out of politics and economics - to rid us of the present corruption and again gifting the ordinary man access to the law, and an effective remedy - where injustice prevails. Of necessity that must mean a Written Constitution, abolishing corruption and interference in a person Private and Family Life, as per Article 8 of the Human Rights Act 1998.
It is not fair to have laws, but not grant citizens access to the law. That is an Article 14 violation as financial discrimination. Meaning that access to the law is only for the rich.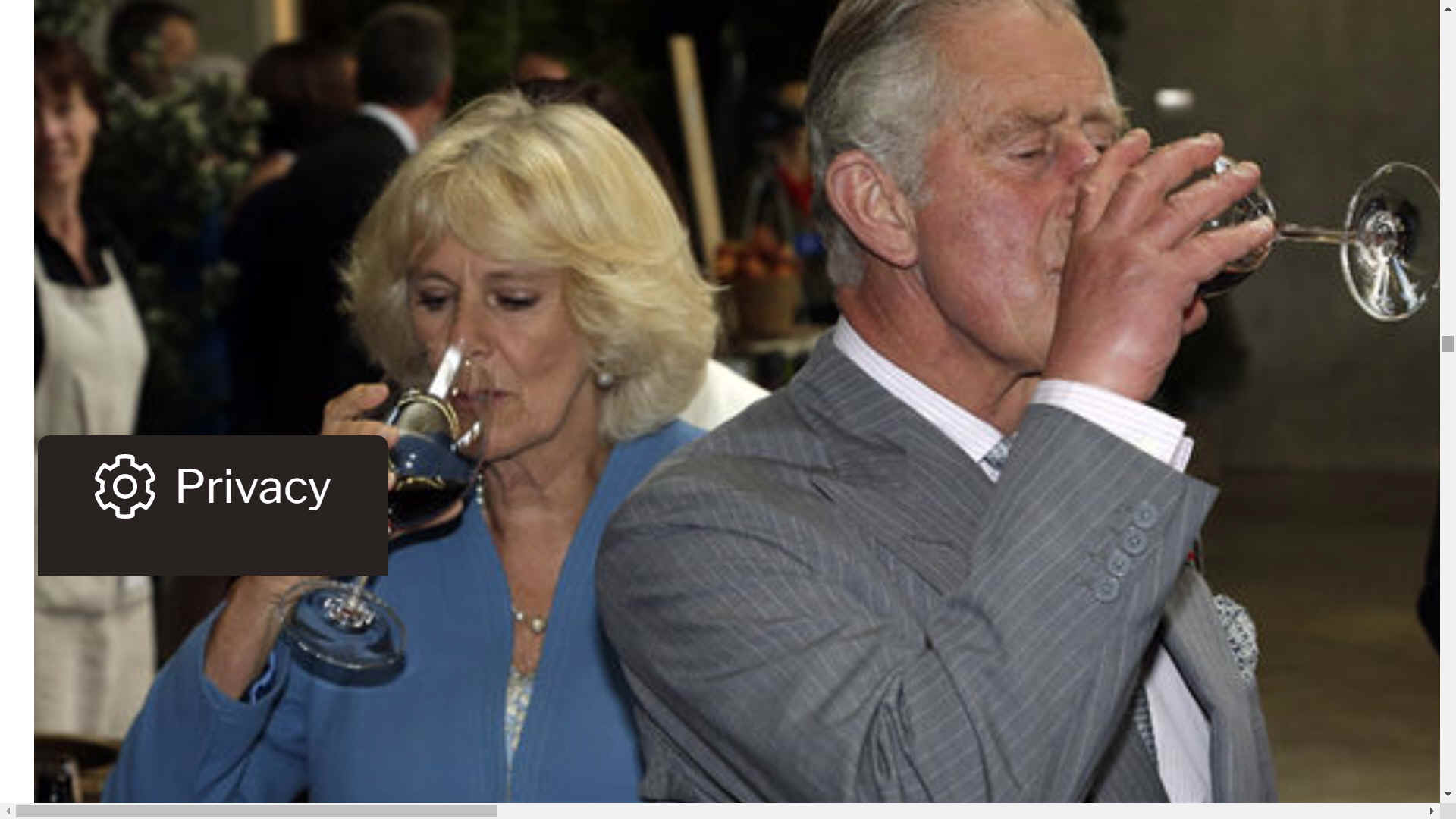 QUORA - HOW COME PRINCE CHARLES' FACE LOOKS SO MESSED UP?

Prince Charles's face does seem overly red at times. He appears to have a great many broken blood vessels, mostly on his cheeks and nose.

It may be that he is suffering from a condition called Rosacea, which reddens the face.

It may have been the result of over-indulgence of alcohol, a well-known contributor to a flushed face. He may just spend too much time in the sun, with little protection.

I do think it may be a symptom of some other underlying affliction - his hands and fingers look swollen and bloated too.
ROSACEA

Rosacea is a long-term skin condition that mainly affects the face. It's more common in women and people with lighter skin, but symptoms can be worse in men. Treatment can help with symptoms.

TRIGGERS

It's not known what causes rosacea, but some triggers can make symptoms worse. Common triggers for rosacea include:

- alcohol
- spicy foods
- cheese
- caffeine
- hot drinks
- aerobic exercise like running

While not curable, treatment usually improves symptoms. Treatment is typically with metronidazole, doxycycline, minocycline, or tetracycline. When the eyes are affected, azithromycin eye drops may help. Other treatments with tentative benefit include brimonidine cream, ivermectin cream, and isotretinoin. Dermabrasion or laser surgery may also be used. The use of sunscreen is typically recommended.
Thus, if the future King of England has rosacea, not matter what the cause, he is stuck with it.

Rosacea affects between 1% and 10% of people.

Most people with rosacea have only mild redness and are never formally diagnosed or treated. No test for rosacea is known. In many cases, simple visual inspection by a trained health-care professional is sufficient for diagnosis. In other cases, particularly when pimples or redness on less-common parts of the face is present, a trial of common treatments is useful for confirming a suspected diagnosis. The disorder can be confused or co-exist with acne vulgaris or seborrheic dermatitis. The presence of a rash on the scalp or ears suggests a different or co-existing diagnosis because rosacea is primarily a facial diagnosis, although it may occasionally appear in these other areas.

The highly visible nature of rosacea symptomps are often psychologically challenging for those affected. People with rosacea can experience issues with self-esteem, socializing, and changes to their thoughts, feelings, and coping mechanisms.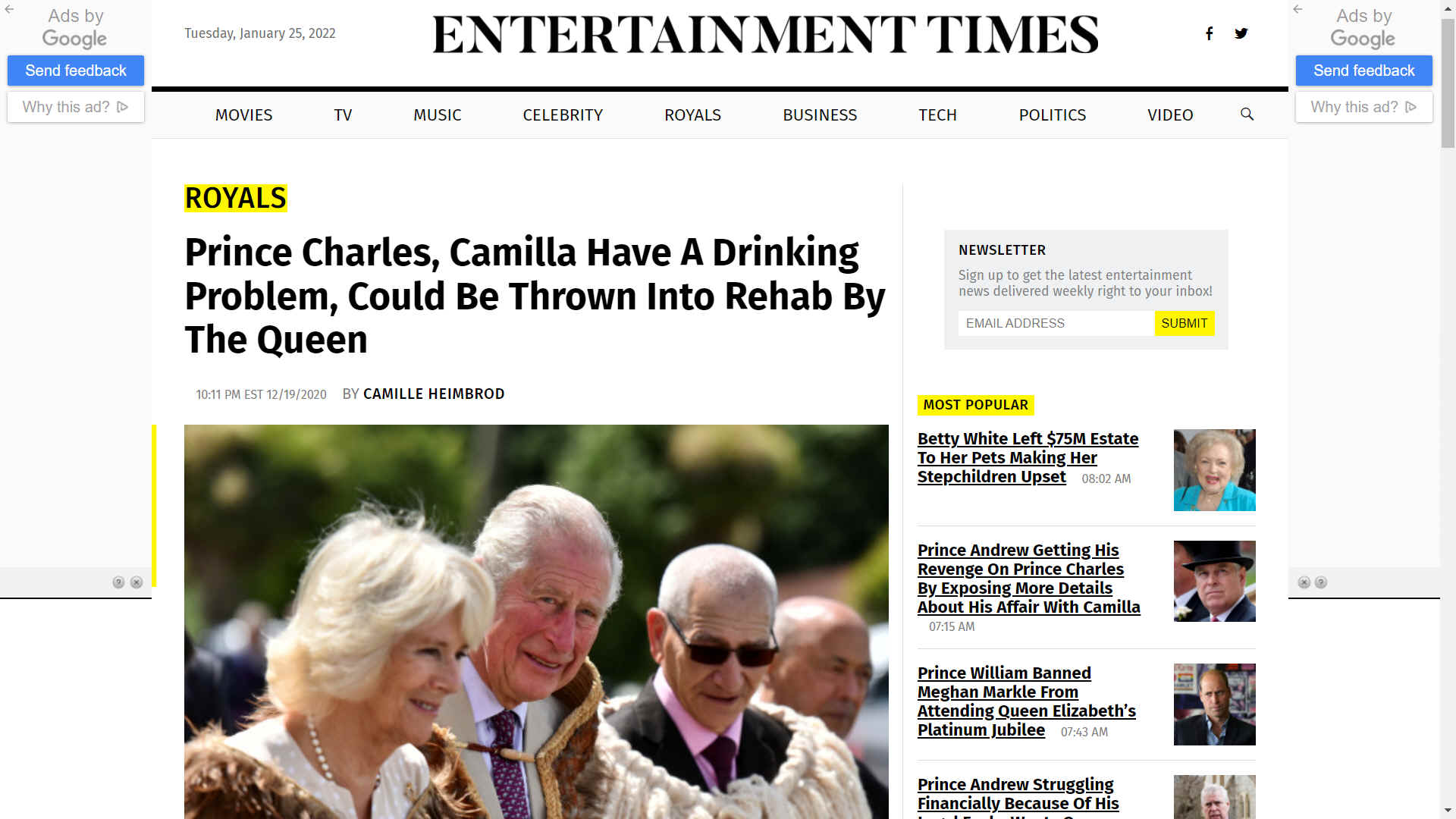 EXPRESS 26 OCTOBER 2017 - Can you guess who in the Royal Family carries a SECRET stash of alcohol when they travel?
THE ROYAL Family follows many orders of protocol, particularly when they travel, and now it has been revealed one member of The Firm brings their own alcohol with them.

Twenty-six alcohol producers and merchants hold a Royal Warrant, and the Queen, 91, is known to enjoy a rigid drinking schedule she sticks to each day.

Her Majesty enjoys a gin and Dubonnet just before lunch, and a glass of wine with her meal.

One member of the Royal Family travels with their own supply of alcohol - can you guess who?

Twenty-six alcohol producers and merchants hold a Royal Warrant, and the Queen, 91, is known to enjoy a rigid drinking schedule she sticks to each day.

Her Majesty enjoys a gin and Dubonnet just before lunch, and a glass of wine with her meal.

She then finishes her lunch with a dry gin martini, and ends her day with a glass of Champagne before bed, according to former royal chef Darren McGrady.

But she is not the only member of the Royal Family who takes her alcohol consumption seriously, and it has been revealed one royal even travels with their own drinks.

A journalist who has travelled with the Royal Family 20 times made the revelation this year.

Gordon Rayner, a Telegraph reporter, explained Prince Charles, 68, and the Duchess of Cornwall, 70, take their own alcohol on trips abroad.

And there is a particular reason why. Rayner said: "Prince Charles and the Duchess of Cornwall (Camilla Parker-Bowles) sometimes take their own alcohol so there's no danger of their drinks being spiked.

"Their police bodyguard will discreetly carry a bag of their drinks - gin and tonic for him and red wine for her."

Prince Charles is the eldest son of the Queen, and this week it was revealed Her Majesty has made a fortune from one of her surprising hobbies.

The Queen is known to be a long time fan of horses, and has owned and bred them throughout her life.

But it is not just breeding them Her Majesty enjoys - she also loves to race her horses.

Over the years, the head of the British Royal Family has had a considerable number of wins.

In 30 years, the Queen has recorded 451 race wins with a win percentage of 15.9 per cent.

From this she has earned a massive £6,704,941 from her horses – her highest annual total being in 2016, where she earned £557,650.

Since 1988, she has won an incredible 451 races from 2,815 runs, with an average of 15 race wins per year and a winning percentage of 15.9 per cent.

She currently sits in 11th place in the Owners' Flat Championship table with 18 wins. By Lauren O'Callaghan

https://www.express.co.uk/life-style/prince-charles-royal-family-news-travel-secrets
www.newsbreak.comprince-charles-camilla-have-a-drinking-problem-could-be-thrown-into-rehab-by-the-queen


Prince Charles and Camilla Parker Bowles have been accused of having a drinking problem. In its Dec. 28 issue, Globe claimed that Prince Charles and Camilla have reached a new low because they're drinking alcohol for breakfast. Before launching his gin brand, Prince Charles used to drink alcohol after...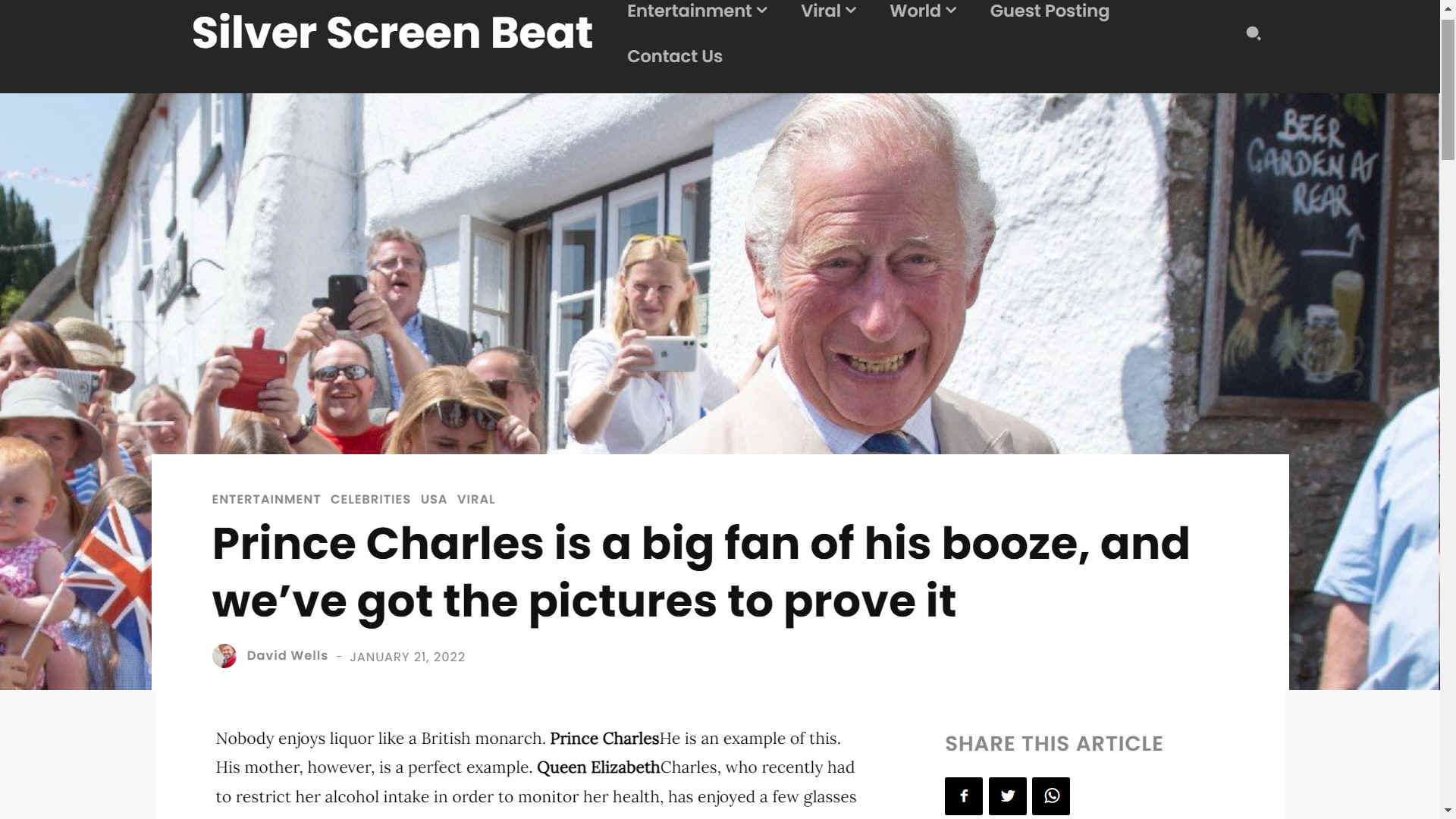 SILVER SCREEN BEAT 21 JANUARY 2022

Nobody enjoys liquor like a British monarch. He is an example of this. His mother, however, is a perfect example. Charles, who recently had to restrict her alcohol intake in order to monitor her health, has enjoyed a few glasses of wine, beer, or harder spirits. Let's look at all the best photos of the heir to the British throne wetting his whistle.

Although it is difficult to work as a British royal family member, there are some great perks. Although family members have been subject to increased scrutiny as one of the most watched families worldwide, there are still some highlights.

Traveling to various celebrations and imbibing in that location's most famous alcoholic beverage is certainly a benefit. As the heir to the throne, Prince Charles takes full advantage of that, and we've got photos dating back nearly a decade to prove it.

Toast from My Royal Family to Yours

Prince Charles and Queen Sonja, both of Norway, share a toast at an official dinner that was held at Oslo's Royal Palace in Norway in March 2012. Charles looks dashing in his black tux, and we're happy to report that he hasn't aged much over the last decade. Perhaps it's because he enjoys a good glass of wine with good company.

Easy Sippin' With The Heir To The Throne

You caught us, this isn't an alcoholic drink, but how often do you get to see the heir to a monarchy sipping on a straw? Charles enjoys an Acai palm-berry smoothie on his London home turf. Our favorite thing about this image is the slightly worried looks of those in the background.

The Prince Of Wines

Prince Charles and Camilla Parker Bowles visited New Zealand and Australia on a 12-day tour in 2015. They made a stop in Nelson, New Zealand at the Mahana Winery. Charles' face looks like our face when we're offered a free glass of vino. "You're telling me this is free?"

A Heady Bouquet

Are we able to be open with one another? This is what we see in our minds when we take a sip of wine. Unlike Charles, we have no clue what we're smelling, but we want to look like we know what we're doing. This photo was also taken during Charles and Parker Bowles' 2015 tour to New Zealand.

Enjoy a Satisfying Sips

You know it's a good beer when you have to take an up close look at the glass after your first sip. Back in his native England, Charles still had a bit of foam stuck to his lip after taking a sip of the pint of ale he'd just poured himself. He was visiting the Wadworth Brewery in March 2017, a business that is family owned and works closely with Charles' Hub initiative.

The Joys Of Muddling One's Own Mint

Prince Charles and Camilla Parker Bowles share a laugh while they mix mint and make mojitos on an official visit to Havana in March 2019. It was the first official visit of a member from the royal family to Cuba. The two seemed to be enjoying their time together. Based on the absolute delight on Charles' face, this is also the first time he's ever muddled his own mint and he's completely chuffed over it.

This is The Cheeky Peak.

Prince Charles looks like a school boy who's been caught with both hands full of cake in this photo taken in 2019 at the St. Austell Brewery. Charles always seems to go to a winery or brewery, no matter where he is. To be fair, we'd totally do the same thing. Just going to pop over to the brewery, dear, it's a matter of royal business.

A firm, steady grip on the situation

Prince Charles holds onto his beer stein while visiting Glonn, southern Germany in May 2019. He and wife Parker Bowles were visiting an organic farm, but it's Germany so they kept a pint ready for the visiting royalty.

So You've Found My Hideout, Mr. Bond

We can't be the only one that hears the 007 theme song as we look at this photo of Prince Charles drinking a glass of during a visit to Tokyo, Japan in October 2019. Of course, in reality, Charles would likely be on the side of James Bond, but in our imagination, he's just caught the famed MI6 agent in a trap and is about to start a monologue about how clever he is.

Pandemic Problems

The 2020 photo season saw a prolonged break due to obvious reasons. Like many others around the world, the coronavirus pandemic prevented the British royal family from participating in public events. The royal family was able, in 2021, to return out of public events using measures such as social distancing and masks, but they also suffered from common problems. Is there a way to gracefully remove a mask from your face so you can sip your beer? No, not for royalty.

Highly Anticipated Dram

Though COVID-19 restrictions limited much of the royal family's travels in 2021, Prince Charles was able to get up to Scotland in July to officially open the Lerwick Harbour and Scalloway Fish Markets. Charles had a traditional dram whiskey before getting down to business. Nobody better get between him and that glass when he's using that expression.

www.silverscreenbeat.com/prince-charles-is-a-big-fan-of-his-booze-and-weve-got-the-pictures-to-prove-it/


ENTERTAINMENT TIMES 19 DECEMBER 2022 - PRINCE CHARLES, CAMILLA HAVE A DRINKING PROBLEM, COULD BE THROWN INTO REHAB BY THE QUEEN

Prince Charles and Camilla Parker Bowles have been accused of having a drinking problem.

In its Dec. 28 issue, Globe claimed that Prince Charles and Camilla have reached a new low because they're drinking alcohol for breakfast.

Before launching his gin brand, Prince Charles used to drink alcohol after his morning meals.

However, a source told the tabloid that he now drinks glasses of alcohol together with his breakfast.

And it seems he got the bad habit from the Duchess of Cornwall.

The insider also said that Prince Charles has been laughing off suggestions that he has a drinking problem.

And in his defense, he has been saying that he needs to drink regularly to taste the gin that he's selling to the public.

However, the tabloid alleged that Prince Charles is lying about his drinking problem because he has bloodshot eyes.

"One or two sips and his troubles melt away – and he's ready to face the day," the source said.

Meanwhile, the source also claimed that Queen Elizabeth couldn't help but feel concerned about her son's drinking habits.

As such, the monarch is thinking about throwing Prince Charles and Camilla into a rehab facility if they don't control their drinking.

Last week, National Enquirer also concocted a dubious claim about Prince Charles and alcohol.

The tabloid claimed that Prince Charles and the queen are competing against each other when it comes to the best-tasting gin.

And since Prince Charles doesn't want to get defeated, he's bribing Prince William to choose his gin selection over his grandmother's.

A source told the tabloid that Prince William loves to suck up to the queen, so it's possible that he would choose her mix over Prince Charles.

However, there is no competition between the queen and Prince Charles over booze because their products taste different.

Prince Charles' organic gin is from Highgrove, and it is flavored with the herbs from his garden.

While speaking with Daily Mail, master distiller Cory Mason said that Prince Charles' gin is traditional, elegant, and refined but with complex herbal notes of a traditional English garden.

The queen's gin, on the other hand, is sourced from the botanical gardens of Buckingham Palace.

Her Majesty's gin features lemon, verbena, hawthorn berries, and mulberry leaves.

Both products are only available for shipping in the United Kingdom. And the queen's gin has been sold out since it first launched weeks ago.

By Camille Heimbrod


https://www.entertaintimes.com prince-charles-camilla-drinking-problem-thrown-rehab-queen


Crimes committed by a nation against it's own citizens are dealt with by the International Criminal Court, as per the Rome Statute. This is where the State concerned refuses to accept they are acting illegally. Nobody is above the law, including royalty by birth.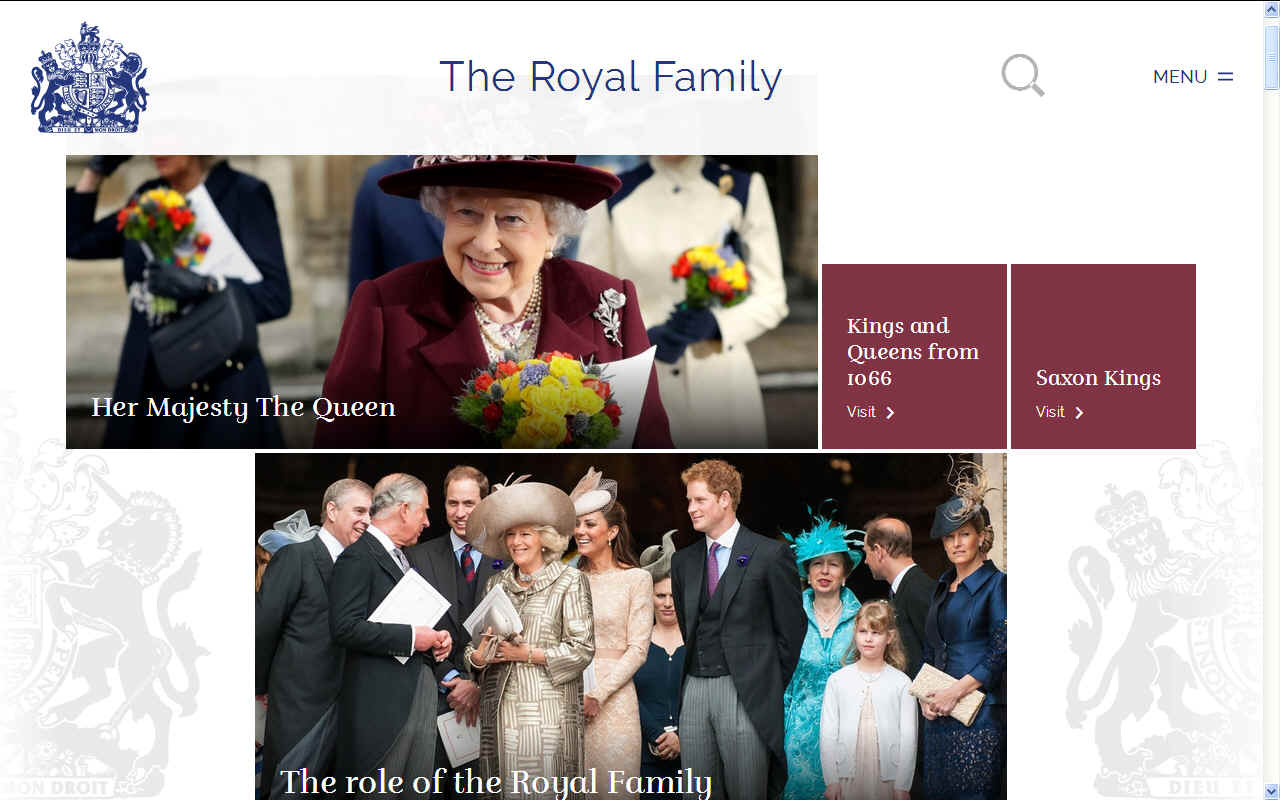 NOW IS THE TIME FOR CHANGE - Under the present system where the Head of State is a royal, and there is no written constitution, politicians like David Cameron and Boris Johnson can lie with impunity - even to Queen Elizabeth - and not face penalties. Police officers can shoot unarmed civilians and not be sent to prison, and planning officers can deceive the Secretaries of State and High Court judges, and not be prosecuted. In effect, it is alleged that there is little justice in England, Northern Ireland, Scotland and Wales. We aver that such machinations are costing the ordinary taxpayer, Treasury and the Crown (being the state) significant sums of money, while adding to the UK's carbon footprint. Hence, the country is not being run effectively by the at present; defective administration, not to serve its citizens, but to sustain and profit itself. Unlike the US Constitution of 1791 that exists to serve the people. The UK is held to be the most corrupt country in the world concerning the laundering of drug money. Something, the present Constitutional Monarchy has done little to tackle. Whereas, the building of houses for overseas investors has increased, with very few genuinely affordable houses available - so forcing renting, and increasing council taxes to pay housing benefits for those tenants. Corruption in the planning system is also a major concern - with no statute of limitation on historic vendettas and institutional discrimination.
LINKS & REFERENCE
https://www.silverscreenbeat.com/prince-charles-is-a-big-fan-of-his-booze-and-weve-got-the-pictures-to-prove-it/
https://www.express.co.uk/life-style/life/871556/prince-charles-royal-family-news-travel-secrets
https://www.newsbreak.com/news/2129508073348/prince-charles-camilla-have-a-drinking-problem-could-be-thrown-into-rehab-by-the-queen
https://www.entertaintimes.com/articles/7672/20201219/prince-charles-camilla-drinking-problem-thrown-rehab-queen.htm
https://www.quora.com/How-come-Prince-Charles-face-looks-so-messed-up
Please use our A-Z INDEX to navigate this site