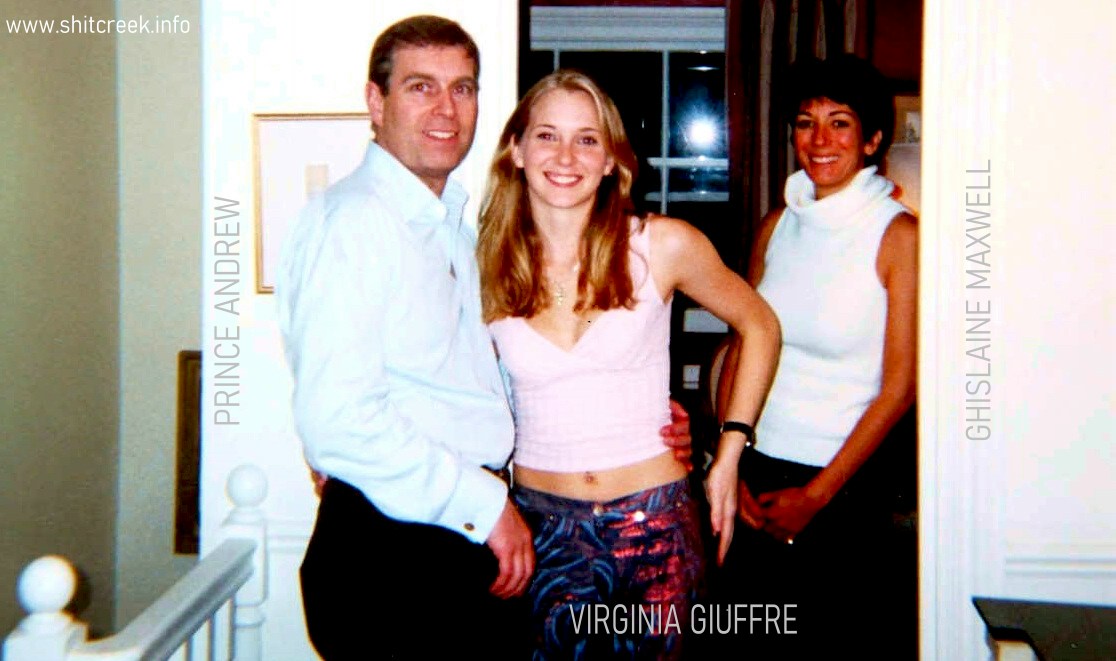 REAL OR FAKE? - UK law is even more draconian than US, where under the Sexual Offences Act 2003, a claimant is to be believed, regardless of the lack of any proof, other than the say so of a claimant. This reverses the Article 6 protections, where a person is to walk into a court innocent, until proven guilty. In the UK, you are guilty until proven innocent. The UK, with Her Majesty Queen Elizabeth as head of state, is (effectively) guilty of removing the human rights of those accused of sexual offences in the UK. This statute was enacted after development by David Blunkett, himself guilty of extra marital activities that could have influenced him, if as alleged, he was being plied with sexual favours, presumably, by a female with a vested interest, urging him to deprive UK defendants of rights granted under the Universal Declaration and European Convention. In an ironic twist of fate, it now appears that the Queen's 2nd born son, may have fallen foul of rules designed to increase conviction rates, regardless of innocence or guilt - though in the US. This is called noble cause corruption. The Crown does not mind filling prisons with an extra quota of men and women, around 3-5% of which are more than likely innocent - because the State has also deprived them of any effective remedy, by removing Article 13 from the HRA 1998, and cutting Legal Aid to the point where it is impossible to mount a comprehensive defence. They have thus anticipated the effect their rule bending will cause, and cut off any path to justice for those wrongly convicted.
Be wary of casual sex. It's not worth the bother. Men invented washing machines, dishwashers, toasters and microwaves to relieve women of those tasks - but they are equally useful for single men wanting to live independently. It's only natural that women should be replaced with mechanical comforts that don't complain or have headaches. The same of course applies to career women, who would normally have nannies to look after their children, so why not replace unreliable men with a robotic partner. They should perhaps be available on the NHS. Think of the reduction in population growth, if every man and woman had a synthetic partner.


The first port of call for any forensic analysis of Virginia Guiffre's claims, is to have the photograph tendered as evidence certified as to the date taken, and if it has been digitally altered in any way.
On the face of it, it appears that Prince Andrew was in Ghislaine Maxwell's flat in London, and that Ms Giuffre was present. It does not show that the Prince or Ms Maxwell is coercing the plaintiff. Rather, it is suggestive that Ms Roberts, as she was then known, is enjoying being in the company of the Prince. As appears to have been suggested by Carolyn Andriano.
If that is so, at least one of the claims must be struck, or found in the Prince's favour. Because, in English law, the plaintiff is not under age, even if she is 17 as claimed. For all we know, and if the picture is real, she may be 18, or have said she was over 18.
It is impossible to say, some 20 plus years later, In which case, the Prince might not be able to get a fair trial/hearing. That is the problem with historic sex cases. The law appears unfair on potential defendants.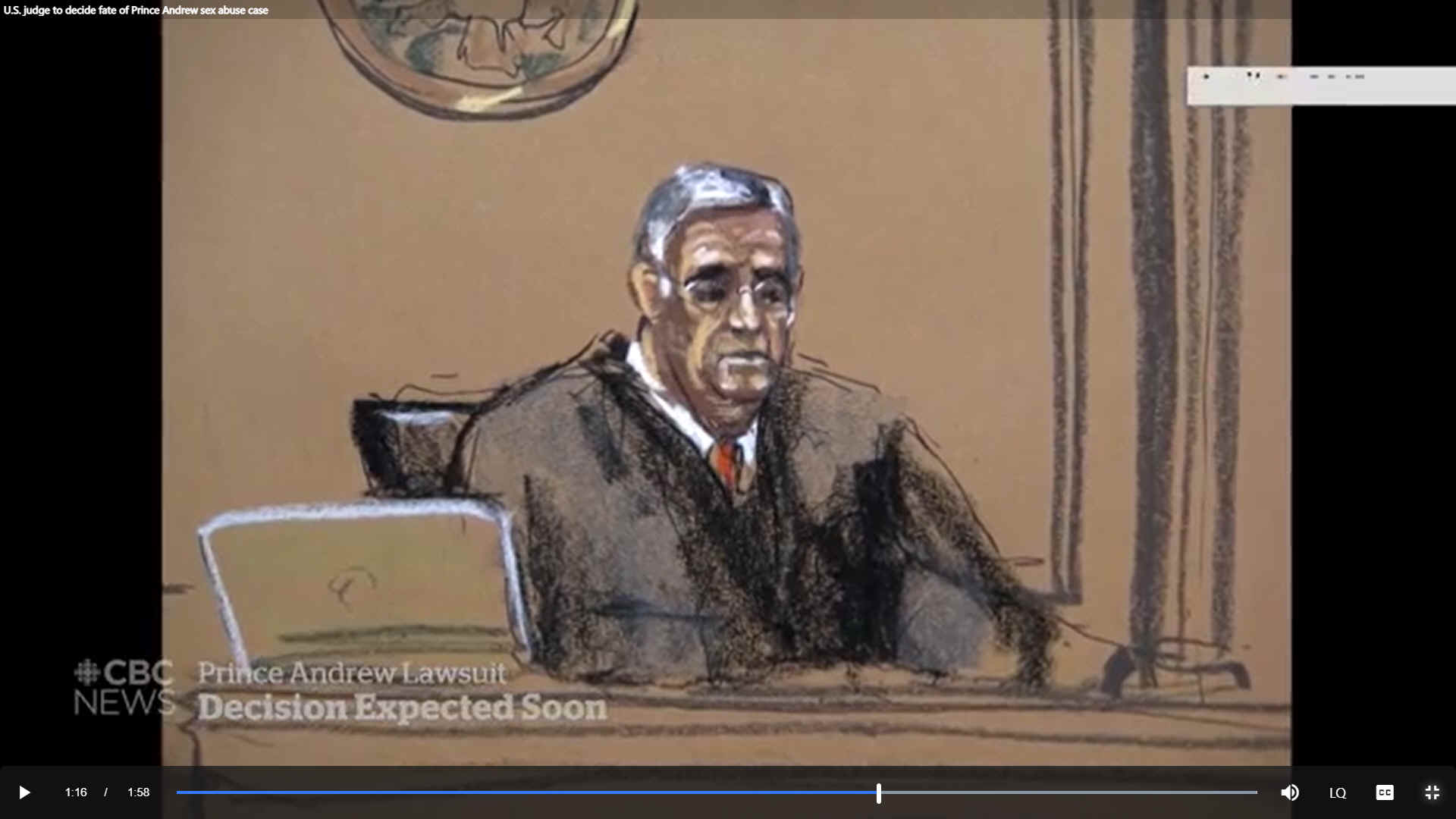 Discovery is the process where each party must reveal evidence in support of their argument. District Judge Lewis Kaplan has said the case should proceed, when the plaintiff and respondent might see the hand of the other side, or request further and better particulars.



So, we need an accurate date attribute, and confirmation that the picture has not been altered in any way. Otherwise, it may not be tendered in evidence. Though, as it appears, the plaintiff appears to be enjoying the Prince's company. Tending to undermine her evidence, that she was forced into performing sexual acts.
If the plaintiff's evidence is shown to be unreliable, then on the balance of probabilities, a court/jury might give Prince Andrew the benefit of the doubt. It all depends on the strength of the claims Ms Guiffe is making.
It appears to us that the Duke has so far, not taken the matter as seriously as he might.

"It was sexual intercourse," the judge said, "Involuntary sexual intercourse."

Plainly, Prince Andrew has made himself quite an easy target with a colourful lifestyle in the past and the types of people he used to hang out with coming back now to haunt him.

Mr Hillgrove is quoted as saying: "I think Epstein kind of used [the Prince] him for a sort of pseudo-royal warrant."

Being a civil case, there is as yet no prospect of Prince Andrew serving any jail time, so the legally strategic point was to "humiliate the British Royal Family".

Speaking of the role of the Queen, Mr Hillgrove said: "She is head of the family brand and she wants to do everything possible to clean this up, obviously. "This seems to be a strategic assault from the other side of the pond.
Prince Andrew & the Epstein Scandal: The Newsnight Interview - BBC News - 4,840,669 views - 17 Nov 2019

In a Newsnight special, Emily Maitlis interviews the Duke of York as he speaks for the first time about his relationship with convicted paedophile Jeffrey Epstein and allegations which have been made against him over his own conduct.

The Duke of York speaks to Emily Maitlis about his friendship with Jeffrey Epstein and the allegations against him. In a world exclusive interview, Newsnight's Emily Maitlis speaks to Prince Andrew, the Duke of York at Buckingham Palace.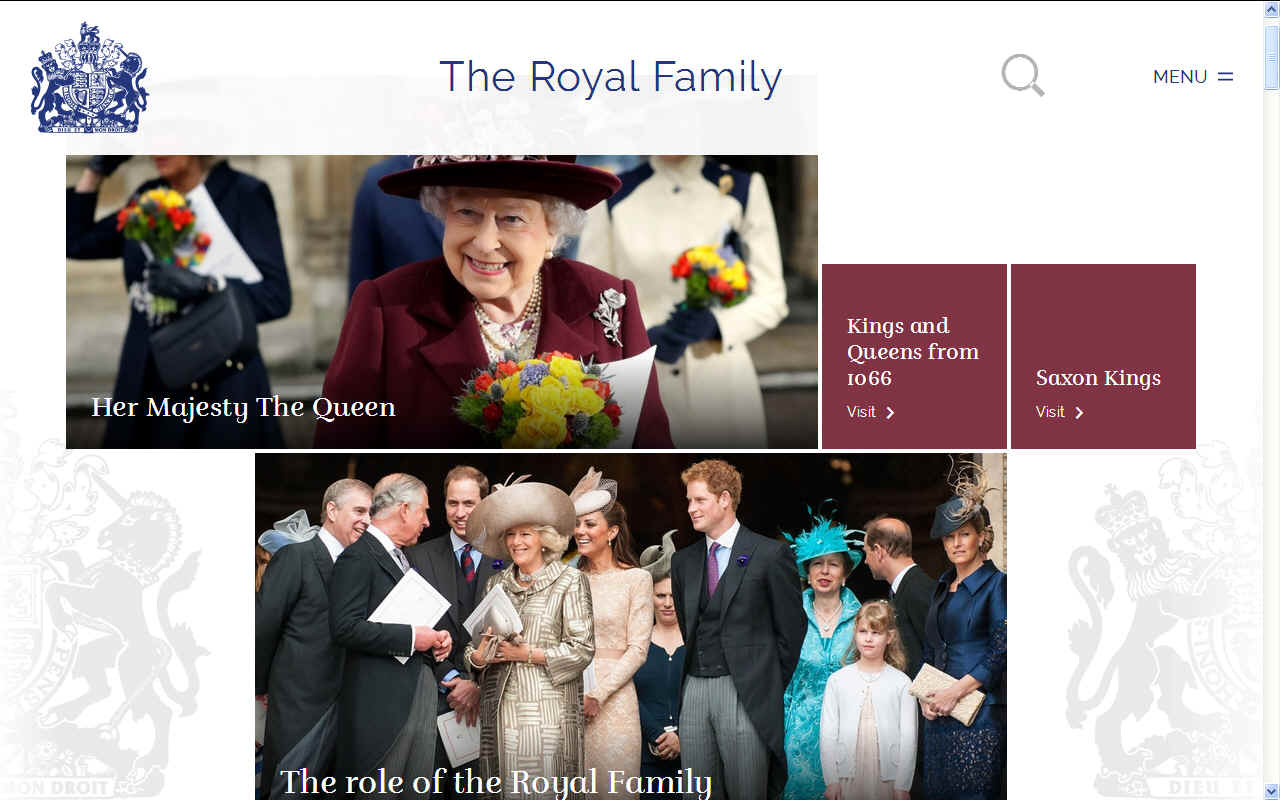 NOW IS THE TIME FOR CHANGE - Under the present system where the Head of State is a royal, and there is no written constitution, politicians like David Cameron and Boris Johnson can lie with impunity - even to Queen Elizabeth - and not face penalties. Police officers can shoot unarmed civilians and not be sent to prison, and planning officers can deceive the Secretaries of State and High Court judges, and not be prosecuted. In effect, it is alleged that there is little justice in England, Northern Ireland, Scotland and Wales. We aver that such machinations are costing the ordinary taxpayer, Treasury and the Crown (being the state) significant sums of money, while adding to the UK's carbon footprint. Hence, the country is not being run effectively by the at present; defective administration, not to serve its citizens, but to sustain and profit itself. Unlike the US Constitution of 1791 that exists to serve the people. The Office of the Scottish Charity Regulator (OSCR) is examining fundraising practices at the Prince's Foundation, following allegations that the Prince of Wales' closest former aide co-ordinated with "fixers" over honours nominations for a Saudi billionaire donor.
LINKS & REFERENCE

https://www.msn.com/en-gb/news/world/prince-andrew-buckingham-palace-responds-as-royal-loses-bid-to-block-virginia-giuffre-sex-abuse-lawsuit/ar-AASHMKQ
https://www.msn.com/en-gb/news/world/prince-andrew-buckingham-palace-responds-as-royal-loses-bid-to-block-virginia-giuffre-sex-abuse-lawsuit/ar-AASHMKQ
Please use our A-Z INDEX to navigate this site