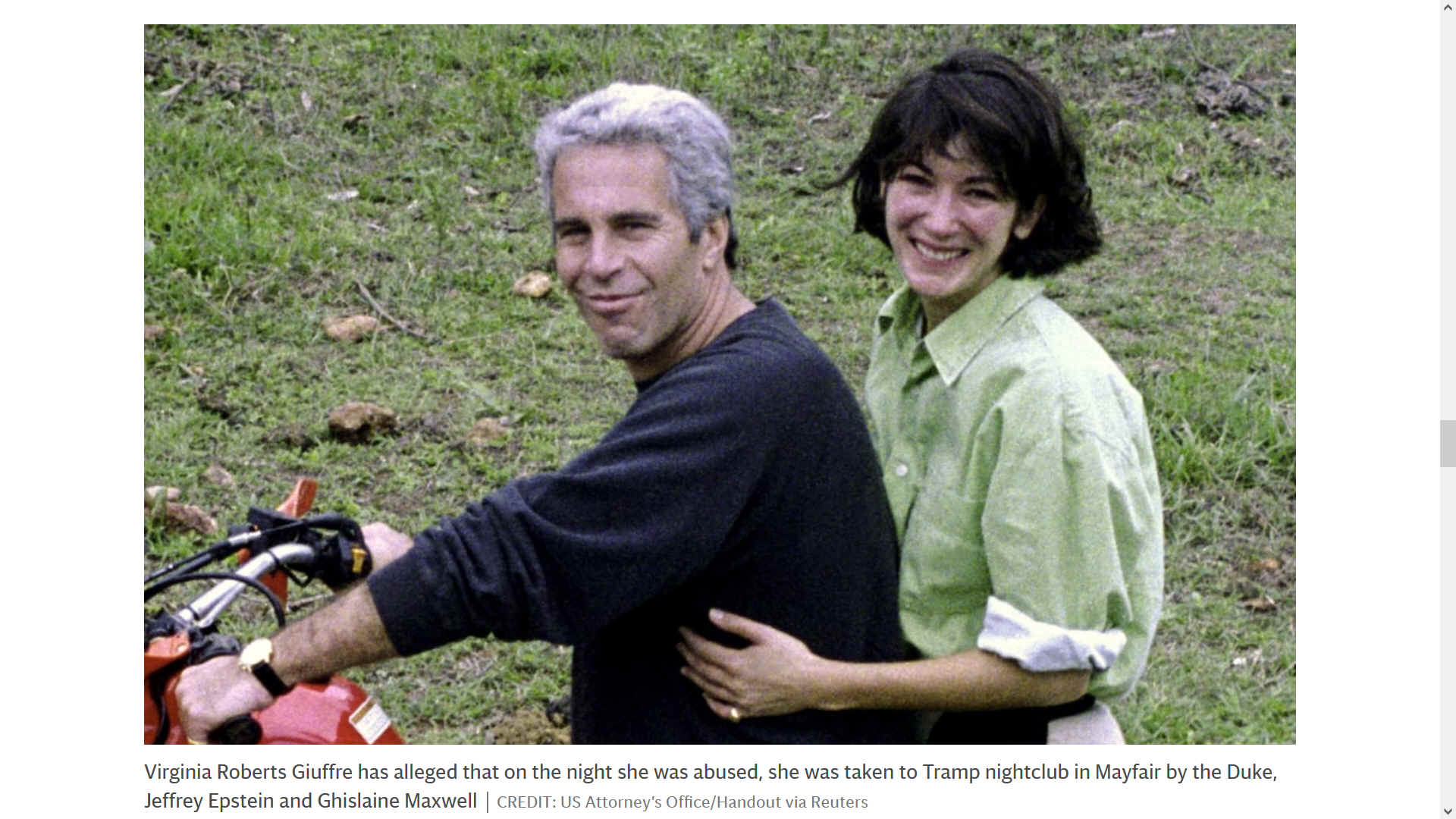 Jeffrey Edward Epstein (January 20, 1953 – August 10, 2019) was an American financier and convicted sex offender. Epstein, who was born and raised in Brooklyn, New York City, began his professional life by teaching at the Dalton School in Manhattan, despite lacking a college degree. After his dismissal from the school, he entered the banking and finance sector, working at Bear Stearns in various roles; he eventually started his own firm. Epstein developed an elite social circle and procured many women and children; he and some of his associates then sexually abused them.

In 2005, police in Palm Beach, Florida, began investigating Epstein after a parent complained that he had sexually abused her 14-year-old daughter. Epstein pleaded guilty and was convicted in 2008 by a Florida state court of procuring a child for prostitution and of soliciting a prostitute. He served almost 13 months in custody, but with extensive work release. He was convicted of only these two crimes as part of a controversial plea deal; federal officials had identified 36 girls, some as young as 14 years old, whom Epstein had allegedly sexually abused.

Epstein was arrested again on July 6, 2019, on federal charges for the sex trafficking of minors in Florida and New York. He died in his jail cell on August 10, 2019. The medical examiner ruled the death a suicide. Epstein's lawyers have disputed the ruling, and there has been significant public skepticism about the true cause of his death, resulting in numerous conspiracy theories. Since Epstein's death precluded the possibility of pursuing criminal charges against him, a judge dismissed all criminal charges on August 29, 2019. Epstein had a decades-long association with the British socialite Ghislaine Maxwell, leading to her 2021 conviction on US federal charges of sex trafficking and conspiracy for helping him procure girls, including a 14-year-old, for child sexual abuse and prostitution. Epstein also maintained long-term relationships with various high-profile individuals, including Donald Trump, Leslie Wexner, Bill Clinton, Alan Dershowitz, and Prince Andrew, Duke of York.

LEGAL PROCEEDINGS

FIRST CRIMINAL CASE 2005 - 2006

In March 2005, a woman contacted Florida's Palm Beach Police Department and alleged that her 14-year-old stepdaughter had been taken to Epstein's mansion by an older girl. While there, she was allegedly paid $300 (equivalent to $400 in 2020) to strip and massage Epstein. She had allegedly undressed, but left the encounter wearing her underwear.

Palm Beach Police began a 13-month undercover investigation of Epstein, including a search of his home. During the investigation, Palm Beach Police Chief Michael Reiter publicly accused the Palm Beach County state prosecutor, Barry Krischer, of being too lenient and called for help from the FBI.

The Federal Bureau of Investigation (FBI) then became involved. Subsequently, the police alleged that Epstein had paid several girls to perform sexual acts with him. Interviews with five alleged victims and 17 witnesses under oath, a high-school transcript and other items found in Epstein's trash and home allegedly showed that some of the girls involved were under 18, the youngest being 14, with many under 16. The police search of Epstein's home found two hidden cameras and large numbers of photos of girls throughout the house, some of whom the police had interviewed in the course of their investigation. Adriana Ross, a former model from Poland who became an Epstein assistant, reportedly removed computer drives and other electronic equipment from the financier's Florida mansion before Palm Beach Police searched the home as part of their investigation. The court documents record that a search of Epstein's residence by Palm Beach Police detective Joseph Recarey in 2005 uncovered an incriminating Amazon receipt containing books on sex slavery. The books he ordered are titled: SM 101: A Realistic Introduction, SlaveCraft: Roadmaps for Erotic Servitude – Principles, Skills and Tools and Training with Miss Abernathy: A Workbook for Erotic Slaves and Their Owners.

A former employee told the police that Epstein would receive massages three times a day. Eventually the FBI compiled reports on "34 confirmed minors" eligible for restitution (increased to 40 in the NPA) whose allegations of sexual abuse by Epstein included corroborating details. Julie Brown's 2018 exposés in the Miami Herald identified about 80 victims and located about 60 of them. She quotes the then police chief Reiter as saying "This was 50-something 'shes' and one 'he'—and the 'shes' all basically told the same story." Details from the investigation included allegations that 12-year-old triplets were flown in from France for Epstein's birthday, and flown back the following day after being sexually abused by the financier. It was alleged that young girls were recruited from Brazil and other South American countries, former Soviet countries, and Europe, and that Jean-Luc Brunel's "MC2" modeling agency was also supplying girls to Epstein.

In May 2006, Palm Beach police filed a probable cause affidavit saying that Epstein should be charged with four counts of unlawful sex with minors and one count of sexual abuse. On July 27, 2006, Epstein was arrested by the Palm Beach Police Department on state felony charges of procuring a minor for prostitution and solicitation of a prostitute. He was booked at the Palm Beach County jail and later released on a $3,000 bond. State prosecutor Krischer later convened a Palm Beach County grand jury, which was usually only done in capital cases. Presented evidence from only two victims, the grand jury returned a single charge of felony solicitation of prostitution, to which Epstein pleaded not guilty in August 2006.

Epstein's defense lawyers included Roy Black, Gerald Lefcourt, Harvard Law School professor Alan Dershowitz, and former U. S. Solicitor General Ken Starr. Linguist Steven Pinker also assisted.

NON-PROSECUTION AGREEMENT (NPA) 2006 - 2008

n July 2006, the FBI began its own investigation of Epstein, nicknamed "Operation Leap Year". It resulted in a 53-page indictment in June 2007. Alexander Acosta, then the U.S. Attorney for the Southern District of Florida, agreed to a plea deal, which Alan Dershowitz helped to negotiate, to grant immunity from all federal criminal charges to Epstein, along with four named co-conspirators and any unnamed "potential co-conspirators". According to the Miami Herald, the non-prosecution agreement "essentially shut down an ongoing FBI probe into whether there were more victims and other powerful people who took part in Epstein's sex crimes". At the time, this halted the investigation and sealed the indictment. The Miami Herald said: "Acosta agreed, despite a federal law to the contrary, that the deal would be kept from the victims."

Acosta later said he offered a lenient plea deal because he was told that Epstein "belonged to intelligence", was "above his pay grade" and to "leave it alone". Epstein agreed to plead guilty in Florida state court to two felony prostitution charges, serve 18 months in prison, register as a sex offender, and pay restitution to three dozen victims identified by the FBI. The plea deal was later described as a "sweetheart deal".

A federal judge later found that the prosecutors had violated the victims' rights in that they had concealed the agreement from the victims and instead urged them to have "patience".

According to an internal review conducted by the Department of Justice's Office of Professional Responsibility, which was released in November 2020, Acosta showed "poor judgment" in granting Epstein a non-prosecution agreement and failing to notify Epstein's alleged victims about this agreement.

CONVICTION AND SENTENCING 2008 - 2011

On June 30, 2008, after Epstein pleaded guilty to a state charge (one of two) of procuring for prostitution a girl below age 18, he was sentenced to 18 months in prison. While most convicted sex offenders in Florida are sent to state prison, Epstein was instead housed in a private wing of the Palm Beach County Stockade and, according to the sheriff's office, was after 3+1⁄2 months allowed to leave the jail on "work release" for up to 12 hours a day, 6 days a week. This contravened the sheriff's own policies requiring a maximum remaining sentence of 10 months and making sex offenders ineligible for the privilege. He was allowed to come and go outside of specified release hours.

Epstein's cell door was left unlocked, and he had access to the attorney room where a television was installed for him, before he was moved to the Stockade's previously unstaffed infirmary. He worked at the office of a foundation he had created shortly before reporting to jail; he dissolved it after he had served his time. The Sheriff's Office received $128,000 from Epstein's non-profit to pay for the costs of extra services being provided during his work release. His office was monitored by "permit deputies" whose overtime was paid by Epstein. They were required to wear suits, and checked in "welcomed guests" at the "front desk". Later the Sheriff's Office said these guest logs were destroyed per the department's "records retention" rules (although inexplicably the Stockade visitor logs were not). He was allowed to use his own driver to drive him between jail and his office and other appointments.

Epstein served almost 13 months before being released on July 22, 2009, for a year of probation on house arrest until August 2010. While on probation he was allowed numerous trips on his corporate jet to his residences in Manhattan and the U.S. Virgin Islands. He was allowed long shopping trips and to walk around Palm Beach "for exercise".

After a contested hearing in January 2011, and an appeal, he stayed registered in New York State as a "level three" (high risk of repeat offense) sex offender, a lifelong designation. At that hearing the Manhattan District Attorney argued unsuccessfully that the level should be reduced to a low-risk "level one" and was chided by the judge. Despite opposition from Epstein's lawyer that he had a "main" home in the U.S. Virgin Islands, the judge confirmed he personally must check in with the New York Police Department every 90 days. Though Epstein had been a level-three registered sex offender in New York since 2010, the New York Police Department never enforced the 90-day regulation, though non-compliance is a felony.

SECOND CRIMINAL CASE

TRAFFICKING CHARGES

On July 6, 2019, Epstein was arrested by the FBI-NYPD Crimes Against Children Task Force at Teterboro Airport in New Jersey on sex trafficking charges. He was jailed at the Metropolitan Correctional Center in New York City, which has held prisoners such as John Gotti, Joaquin "El Chapo" Guzman, and Paul Manafort.

According to witnesses and sources on the day of his arrest, about a dozen FBI agents forced open the door to his Manhattan townhouse, the Herbert N. Straus House, with search warrants. The search of his townhouse turned up evidence of sex trafficking and also found "hundreds – and perhaps thousands – of sexually suggestive photographs of fully – or partially – nude females". Some of the photos were confirmed as those of underage females. In a locked safe, compact discs were found with handwritten labels including the descriptions: "Young [Name] + [Name]", "Misc nudes 1", and "Girl pics nude". Also found in the safe were $70,000 in cash, 48 diamonds, and a fraudulent Austrian passport, which expired in 1987, that had Epstein's photo but another name. The passport had numerous entrance and exit stamps, including entrance stamps that showed the use of the passport to enter France, Spain, the United Kingdom, and Saudi Arabia in the 1980s. The passport showed his place of residence as Saudi Arabia. According to his attorneys, Epstein had been advised to acquire the passport because "as an affluent member of the Jewish faith", he was in danger of being kidnapped while traveling abroad.

On July 8, prosecutors with the Public Corruption Unit of the Southern District of New York charged him with sex trafficking and conspiracy to traffic minors for sex. The grand jury indictment alleges that "dozens" of underage girls were brought into Epstein's mansions for sexual encounters. Judge Kenneth Marra was to decide whether the non-prosecution agreement that protected Epstein from the more serious charges should still stand.

Epstein requested to be released on bond, offering to post $100 million with the condition that he would also submit to house arrest in his New York City mansion. US District Judge Richard M. Berman denied the request on July 18, saying that Epstein posed a danger to the public and a serious flight risk to avoid prosecution.

On July 23, Epstein was found injured and semiconscious at 1:30 a.m. on the floor of his cell, with marks around his neck that were suspected to be the result of either a suicide attempt or an assault. His cellmate, former New York City police officer Nicholas Tartaglione, who was charged with four counts of murder, was questioned about Epstein's condition. He denied having any knowledge of what happened. Epstein himself said he recollected nothing. According to NBC News, two sources said that Epstein might have tried to hang himself, a third said the injuries were not serious and could have been staged, and a fourth source said that an assault by his cellmate had not been ruled out.

On August 29, 2019, following Epstein's death 10 days prior, the case against Epstein was closed after Judge Berman dismissed all sex trafficking charges. However, he also expressed support for Epstein's accusers. Prosecutors objected to the ruling and stated they would continue an investigation for potential co-conspirators.

INVESTIGATION IN FRANCE

On August 23, 2019, the prosecutor's office in Paris, France, opened a preliminary investigation into Epstein. He is being investigated for rape and sexual assault of minors under and over the age of 15, criminal association with a view to committing crimes, and association with criminals with a view to committing offenses. The prosecutors said that the goal of the investigation is to find possible crimes committed in France and elsewhere against French citizens.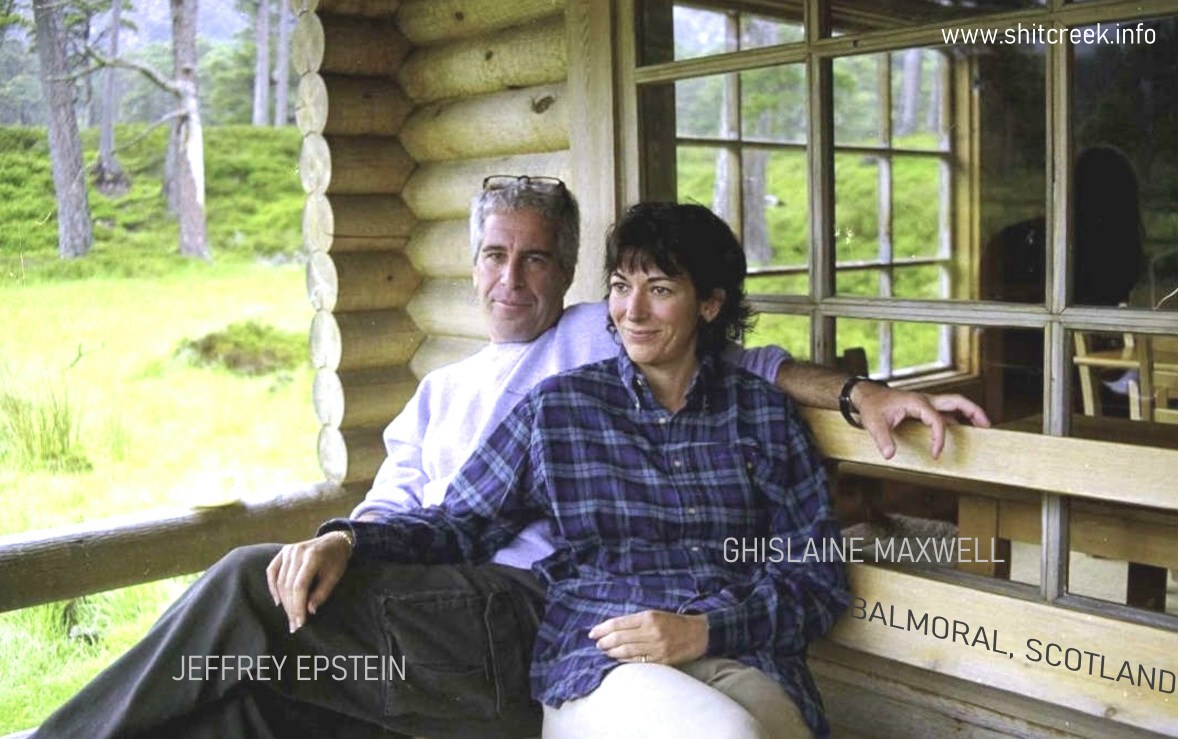 BALMORAL OR IMMORAL - You would be persuaded by this picture, that Epstein and Ms Maxwell, were good friends of the Duke. On the other hand, Prince Andrew was always entertaining big business, in promoting Great Britain Ltd. Much the same as Queen Elizabeth brokered foreign deals on HMY Britannia.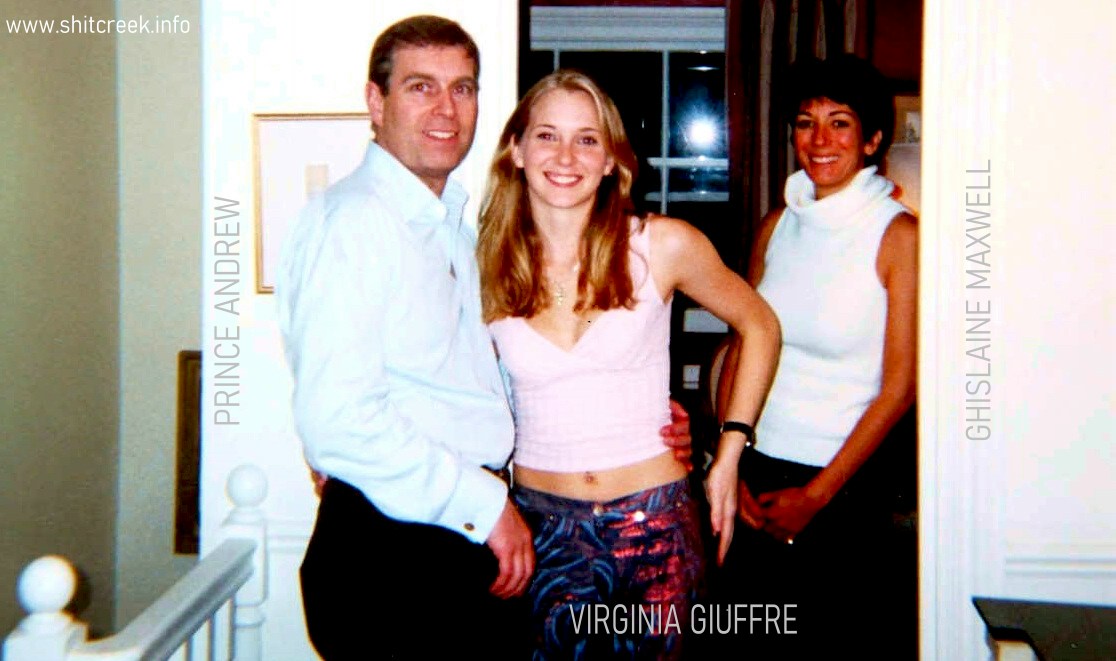 The Prince may not remember the 17 year old Virginia Roberts, but unless this photograph is a fake (doubtful - it must have been checked out) he did meet the young lady at some point - even if only posing at a drinks party, and Ghislaine Maxwell was at this meeting. One question we would ask is how do we know the age of the claimant from this picture? She could easily be 18 or older. Or she may have claimed to be over 18, for Ghislaine to have allowed Virginia Roberts Giuffre to have been photographed with the Duke. No doubt, testimony from Ms Maxwell will clear that up. And where and when was the picture taken, and by whom? You can imagine that with US State laws varying, and this picture looking for all the world like London, where the age of consent is 16, the precise details relating to the taking of this picture are extremely important. It might be worth checking passports, etc. Not that we are saying anything did or did not happen between the Prince and Ms Roberts. For the sake of argument, if some did take place (that the Duke cannot recall) and it was in London, then no crime had been committed. You can marry a girl in Spain and Tahiti at 13 (we think). Hence, any prosecution would need to be very sure of dates and places to begin mounting an investigation. It would not be fair to even interview the Prince, until the facts had been established, for fear of trying to trick him into something he could not possibly remember. We know of a case where penetration had been alleged during a police interview, but the evidence told only of natural marks and a hymen that could not be opened [even] with labial traction. A so-called child specialist gave evidence at trial, that the natural marks could only be explained by penetration. Legal Aid restrictions prevented the defendant in that case from instructing a specialist. Sussex police allowed the jury to hear misleading evidence, and the man was convicted on naturally occurring marks, found in females of all ages. British justice is such that despite other discrepancies being identified during the trial, such as a diary being attributed by the trial judge to the defendant, when it belonged to a psychiatric nurse, an appeal has never made it back to the Courts. And that is because there in no right of appeal in England, one has to seek permission of a single judge, and the Royal Courts of Justice refused vital transcripts needed to be able t mount an appeal. Europe sent back a human rights claim after 4 years, suggesting the wrongly convicted man had a domestic remedy. Sdaly, there is no effective remedy in the UK. Article 13 not being included in the HRA 1998. On that basis, good luck to anyone facing trial in the UK's 'kangaroo courts' injustice system. At least Prince Andrew has unlimited funds for his legal team in the USA. In the UK, Legal Aid does not extend to seeking independent medical experts. Funding is barely sufficient to mount any kind of defence in complex cases, such as historic sex allegations, whereas the Crown Prosecution Service has virtually unlimited resources. In addition, Sussex police had raided the appellant's home and stolen privileged Rule 39 files, rendering the process null and void, recently brought to light when in another Sussex case in 2021, the CPS included stolen privileged documents in their case against another SLAPP victim (who was beaten unconscious in a police van), Also by virtue of prior involvement as a R v Sussex Justices 1924, infringement, where the victim had reported crimes to Sussex police, but they had failed to investigate the claims of 11 unrelated petitioners as to planning fraud in Wealden. A matter still outstanding, as there is no statute of limitations on such crimes. If the State refuses an audience under the 1689 Bill of Rights, the only recourse is to the International Criminal Court, in the Hague.


CIVIL CASES

Jane Does v. Epstein (2008)

On February 6, 2008, an anonymous Virginia woman, known as Jane Doe No. 2, filed a $50-million civil lawsuit in federal court against Epstein, saying that when she was a 16-year-old minor in 2004–05, she was "recruited to give Epstein a massage". She claims she was taken to his mansion, where he exposed himself and had sexual intercourse with her, and paid her $200 immediately afterward.

A similar $50-million suit was filed in March 2008, by a different woman, who was represented by the same lawyer. These and several similar lawsuits were dismissed.

All other lawsuits have been settled by Epstein out of court. Epstein made many out-of-court settlements with alleged victims.

Victims' rights: Jane Does v. United States (2014)

A December 30, 2014, federal civil suit was filed in Florida by Jane Doe 1 (Courtney Wild) and Jane Doe 2 against the United States for violations of the Crime Victims' Rights Act by the U.S. Department of Justice's NPA with Epstein and his limited 2008 state plea. There was a later unsuccessful effort to add Virginia Roberts (Jane Doe 3) and another woman (Jane Doe 4) as plaintiffs to that case. The addition accused Alan Dershowitz of sexually abusing a minor, Jane Doe 3, provided by Epstein. The allegations against Dershowitz were stricken by the judge and eliminated from the case because he said they were outside the intent of the suit to re-open the plea agreement. A document filed in court alleges that Epstein ran a "sexual abuse ring", and lent underage girls to "prominent American politicians, powerful business executives, foreign presidents, a well-known prime minister, and other world leaders".

This long-running lawsuit is pending in federal court, aimed at vacating the federal plea agreement on the grounds that it violated victims' rights. On April 7, 2015, Judge Kenneth Marra ruled that the allegations made by alleged victim Virginia Roberts against Prince Andrew had no bearing on the lawsuit by alleged victims seeking to reopen Epstein's non-prosecution plea agreement with the federal government; the judge ordered that allegation to be struck from the record. Judge Marra made no ruling as to whether claims by Roberts are true or false. Though he did not allow Jane Does 3 and 4 to join the suit, Marra specifically said that Roberts may later give evidence when the case comes to court.

On February 21, 2019, in the case of Two Jane Does v. United States, Senior Judge of the U.S. District Court for the Southern District of Florida Kenneth Marra said federal prosecutors violated the law by failing to notify victims before they allowed him to plead guilty to only the two Florida offenses. The judge left open what the possible remedy could be.

Virginia Giuffre v. Epstein (2015)

In a December 2014 Florida court filing by Bradley Edwards and Paul G. Cassell meant for inclusion in the Crime Victims Rights Act lawsuit, Virginia Giuffre (then known as Virginia Roberts), alleged in a sworn affidavit that at age 17, she had been sexually trafficked by Epstein and Ghislaine Maxwell for their own use and for use by several others, including Prince Andrew  and retired Harvard Law professor Alan Dershowitz. Giuffre also claimed that Epstein, Maxwell and others had physically and sexually abused her. She alleged that the FBI may have been involved in a cover-up. She said she had served as Epstein's sex slave from 1999 to 2002, and had recruited other underage girls. Prince Andrew, Epstein, and Dershowitz all denied having had sex with Giuffre. Dershowitz took legal action over the allegations. Giuffre filed a defamation suit against Dershowitz, claiming he purposefully made "false and malicious defamatory statements" about her. A diary purported to belong to Giuffre was published online. Epstein entered an out-of-court settlement with Giuffre, as he had done in several other lawsuits.

In 2019, Giuffre was interviewed by the BBC's Panorama where she continued to attest that Epstein had trafficked her to Prince Andrew. She appealed directly to the public by stating "I implore the people in the UK to stand up beside me, to help me fight this fight, to not accept this as being ok." As of 2016, these accusations had not been tested in any court of law.

Virginia Giuffre v. Ghislaine Maxwell (2015)

As a result of Giuffre's allegations and Maxwell's comments about them, Giuffre sued Maxwell for defamation in September 2015. After much legal confrontation, the case was settled under seal in May 2017. The Miami Herald, other media, and Alan Dershowitz filed to have the documents about the settlement unsealed. After the judge dismissed their request, the matter was appealed to the U.S. Court of Appeals for the Second Circuit.

On March 11, 2019, in the appeal of the district judge's refusal to unseal the documents relating to the 2017 defamation settlement of Giuffre v. Maxwell, the Second Circuit Court gave parties one week to provide good cause as to why they should remain under seal, without which they would be unsealed on March 19, 2019. Later the Court ordered these documents to be unsealed (after having them redacted to protect innocent parties). In Giuffre's testimony, she claims that she was "directed" by Maxwell to give erotic massages and engage in sexual activities with Prince Andrew; Jean-Luc Brunel; Glenn Dubin; Marvin Minsky; Governor Bill Richardson; another unnamed prince; an unnamed foreign president; "a well known Prime Minister"; and an unnamed hotel chain owner from France, among others. The deposition does not claim that any of these men in fact engaged with Giuffre, and as of August 2019, none of these men have been indicted or sued for related sex crimes. Giuffre testified, "my whole life revolved around just pleasing these men and keeping Ghislaine and Jeffrey happy. Their whole entire lives revolved around sex."

On August 9, less than 24 hours before Epstein's death, 2,000 pages of previously sealed documents from the case were released. Two sets of additional sealed documents will be analyzed by a federal judge to determine whether they should also be made public. A "John Doe" asked the judge on September 3 to permanently keep the documents secret, claiming "unproven allegations of impropriety" could damage his reputation, though he had no evidence his name was included.

Jane Doe v. Epstein and Trump (2016)

A federal lawsuit filed in California in April 2016, against Epstein and Donald Trump by a California woman alleged that the two men sexually assaulted her at a series of parties at Epstein's Manhattan residence in 1994, when she was 13 years old. The suit was dismissed by a federal judge in May 2016 because it did not raise valid claims under federal law. The woman filed another federal suit in New York in June 2016, but it was withdrawn three months later, apparently without being served on the defendants. A third federal suit was filed in New York in September 2016.

The two latter suits included affidavits by an anonymous witness who attested to the accusations in the suits, asserting Epstein employed her to procure underage girls for him, and an anonymous person who declared the plaintiff had told him/her about the assaults at the time they occurred. The plaintiff, who had filed anonymously as Jane Doe, was scheduled to appear in a Los Angeles press conference six days before the 2016 election, but abruptly canceled the event; her lawyer Lisa Bloom asserted that the woman had received threats. The suit was dropped on November 4, 2016. Trump attorney Alan Garten denied the allegations, while Epstein declined to comment.

Sarah Ransome v. Epstein and Maxwell (2017)

In 2017, Sarah Ransome filed a suit against Epstein and Maxwell, alleging that Maxwell had hired her to give massages to Epstein and later threatened to physically harm her or destroy her career prospects if she did not comply with their sexual demands at his mansion in New York City and on his private Caribbean island, Little Saint James. The suit was settled in 2018 under undisclosed terms.

Bradley Edwards' defamation v. Epstein (2018)

A state civil lawsuit in Florida filed by attorney Bradley Edwards against Epstein was scheduled for trial in December 2018. The trial was expected to provide victims with their first opportunity to make their accusations in public. However, the case was settled on the first day of the trial, with Epstein publicly apologizing to Edwards; other terms of the settlement were confidential.

Maria Farmer v. Epstein and Maxwell (2019)

On April 16, 2019, Maria Farmer went public and filed a sworn affidavit in federal court in New York, alleging that she and her 15-year-old sister, Annie, had been sexually assaulted by Epstein and Maxwell in separate locations in 1996. Farmer met Epstein and Maxwell at her graduate art gallery reception at the New York Academy of Art in 1995. The following year, in the summer of 1996, they hired her to work on an art project in Leslie Wexner's Ohio mansion, where she was then sexually assaulted. Farmer reported the incident to the New York City Police Department and the FBI.

Farmer's affidavit also stated that during the same summer, Epstein flew her then-15-year-old sister to his New Mexico property where he and Maxwell sexually abused her on a massage table.

Jennifer Araoz v. Epstein and Maxwell (2019)

On July 22, 2019, while in jail awaiting trial, Epstein was served with a petition regarding a pending state civil lawsuit filed by Jennifer Araoz. She stated that an associate for Epstein had recruited her outside Talent Unlimited High School at age 14 and she was gradually groomed for over a year before Epstein raped her in his New York City mansion when she was 15. Araoz filed her suit on August 14, 2019, when New York State law was updated to allow one year for adult survivors of child sexual abuse to sue for previous offenses, regardless of how long ago the abuse took place. In October 2019, Araoz amended her complaint to include over 20 corporate entities associated with Epstein and named the additional individuals Lesley Groff and Cimberly Espinosa as enablers.

Katlyn Doe, et al. v. Epstein's estate (2019)

Three women (Katlyn Doe, Lisa Doe and Priscilla Doe) sued the estate of Jeffrey Epstein on August 20, 2019. Two of the women were 17 and one was 20 when they met Epstein. The women allege they were recruited, subjected to unwanted sex acts, and controlled by Epstein and a "vast enterprise" of co-conspirators.

Jane Doe v. Epstein's estate (2019)

A New York accuser of Epstein, known only as Jane Doe, announced a federal lawsuit against his estate in the Southern District of New York on September 18, 2019, stating that she was recruited in 2002 and sexually abused by Epstein for three years starting at age 14.

Teresa Helm, et al. v. Epstein's estate (2019)

Five women (Teresa Helm, Annie Farmer, Maria Farmer, Juliette Bryant, and an unidentified woman), represented by David Boies, sued Epstein's estate in Federal District Court in Manhattan in November 2019, accusing him of rape, battery and false imprisonment and seeking unspecified damages.

Jane Doe 15 v. Epstein's estate (2019)

On November 18, 2019, a woman identified as Jane Doe 15 made a public appearance with her attorney Gloria Allred to announce that she was suing the estate of Jeffrey Epstein in the District Court for the Southern District of New York, alleging that he manipulated, trafficked, and sexually abused her in 2004, when she was 15 years old.

Teala Davies v. Epstein's estate (2019)

On November 21, 2019, Teala Davies appeared with her attorney Gloria Allred and announced her lawsuit in Manhattan federal court against Epstein's estate. Davies stated that after meeting Epstein in 2002, he sexually assaulted and trafficked her in New York, New Mexico, Florida, the Virgin Islands and France.

Jane Does 1-9 v. Epstein's estate (2019)

On December 3, 2019, lawyer Jordan Merson filed a lawsuit in New York on behalf of nine anonymous accusers (Jane Does 1–9) and against Epstein's estate for battery, assault, and intensional emotional distress. The claims date from 1985 through the 2000s, and include individuals who were 13, 14, and 15 when they first encountered Epstein.

JJ Doe v. Epstein's estate (2019)

The lawsuit was filed by Bradley Edwards on behalf of his client in late December 2019. The accuser, JJ Doe, is described as being a 14-year-old resident of Palm Beach County at the time Epstein abused her in 2004.

US Virgin Islands v. Epstein's estate, et al. (2020)

A lawsuit was filed in Superior Court of the US Virgin Islands in January 2020 alleging that Epstein ran a sex trafficking conspiracy for over two decades, through 2018, with children as young as 11 years old on Epstein's Caribbean islands. According to Attorney General Denise George, his alleged criminal activities on the islands were concealed through a complex network of companies.

Jane Doe v. Maxwell and Epstein's estate (2020)

In January 2020, a lawsuit was filed against Maxwell and Epstein alleging that they recruited a 13-year-old music student at the Interlochen Center for the Arts in 1994 and subjected her to sexual abuse. The suit states that Jane Doe was repeatedly sexually assaulted by Epstein over a four-year period and that Maxwell played a key role in both her recruitment and by participating in the assaults.

Jane Does v. Epstein estate (2020)

In August 2020 9 Jane Does filed suit accusing Epstein of sexual abuse. The alleged victims in the lawsuit include a 11 and 13 year old and a victim who alleged abuse in 1975.

Jane Doe v. Epstein estate (2020)

In August 2020 Epstein was sued by a Jane Doe accusing him of sexually abusing her for one and a half years, beginning when she was an 18-year-old aspiring singer and model in New York.

Jane Doe v. Epstein estate (2021)

A civil suit was filed against Epstein's estate in March 2021 by a Broward County woman who accused Epstein and Maxwell of trafficking her after repeatedly raping her in Florida in 2008.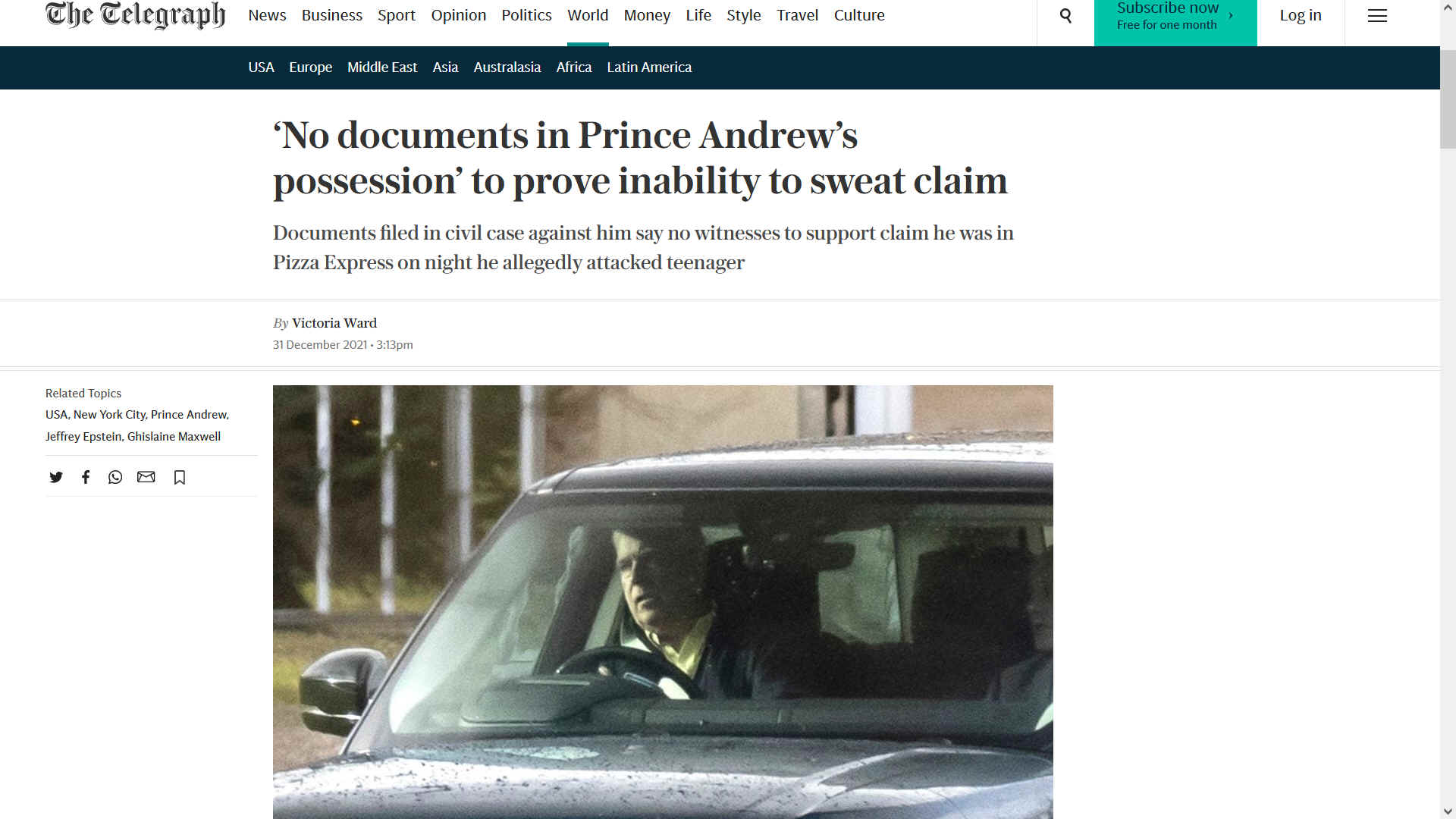 10 DECEMBER 2021 - CHARITY WATCHDOG INVESTIGATION PRINCE CHARLES'S SCOTTISH VILLAGE - A charity watchdog has launched an investigation into financial transactions used to bail out the Prince of Wales's struggling eco-village in Scotland. The Office of the Scottish Charity Regulator (OSCR) is already examining fundraising practices at the Prince's Foundation, following allegations that the Prince of Wales' closest former aide co-ordinated with "fixers" over honours nominations for a Saudi billionaire donor.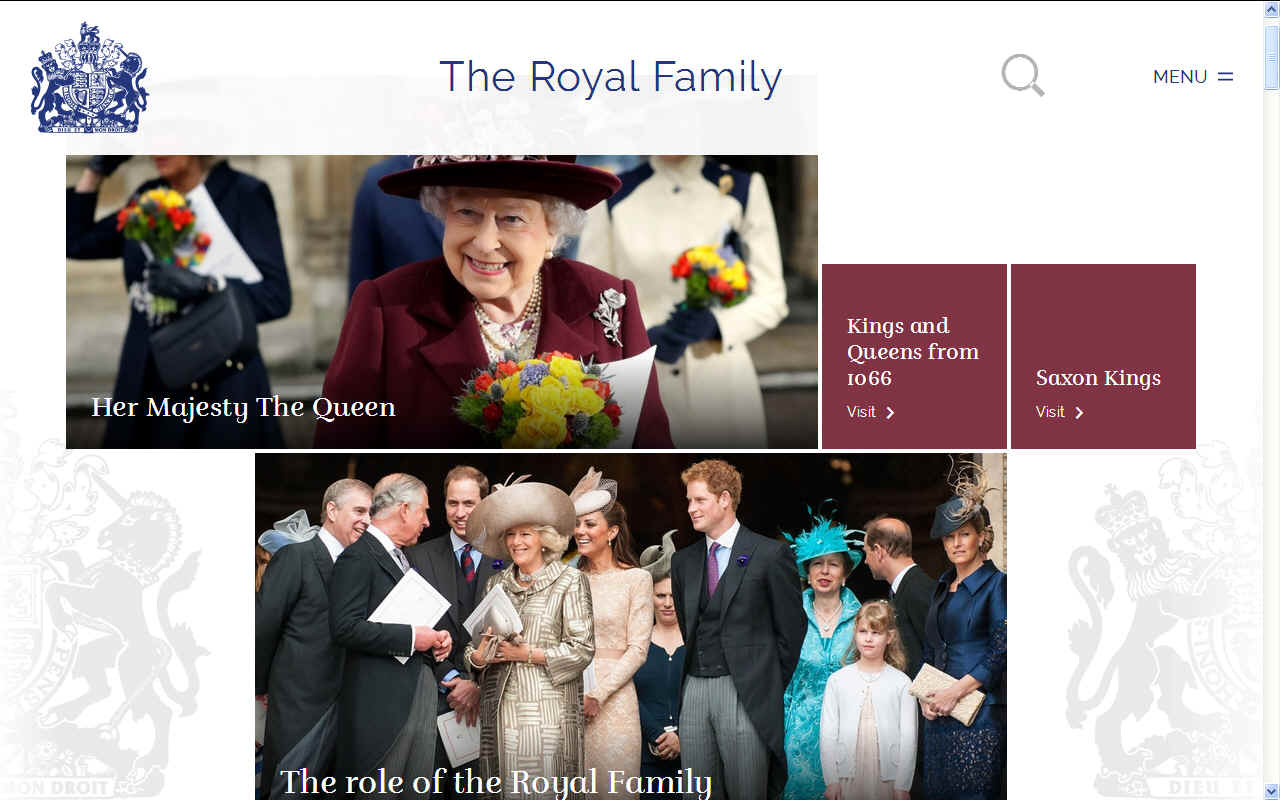 NOW IS THE TIME FOR CHANGE - Under the present system where the Head of State is a royal, and there is no written constitution, politicians like David Cameron and Boris Johnson can lie with impunity - even to Queen Elizabeth - and not face penalties. Police officers can shoot unarmed civilians and not be sent to prison, and planning officers can deceive the Secretaries of State and High Court judges, and not be prosecuted. In effect, it is alleged that there is little justice in England, Northern Ireland, Scotland and Wales. We aver that such machinations are costing the ordinary taxpayer, Treasury and the Crown (being the state) significant sums of money, while adding to the UK's carbon footprint. Hence, the country is not being run effectively by the at present; defective administration, not to serve its citizens, but to sustain and profit itself. Unlike the US Constitution of 1791 that exists to serve the people.
Prince Andrew & the Epstein Scandal: The Newsnight Interview - BBC News - 4,840,669 views - 17 Nov 2019

In a Newsnight special, Emily Maitlis interviews the Duke of York as he speaks for the first time about his relationship with convicted paedophile Jeffrey Epstein and allegations which have been made against him over his own conduct.

The Duke of York speaks to Emily Maitlis about his friendship with Jeffrey Epstein and the allegations against him. In a world exclusive interview, Newsnight's Emily Maitlis speaks to Prince Andrew, the Duke of York at Buckingham Palace.

For the first time, the Duke addresses in his own words the details of his relationship with convicted sex offender Jeffrey Epstein, who took his own life while awaiting trial on sex-trafficking charges.

In 2015, Prince Andrew was named in court papers as part of a US civil case against Epstein. The Prince, who is the Queen's third child, also answers questions about the allegations made against him by one of Epstein's victims, and discusses the impact of the scandal on the Royal family and his work.
LINKS & REFERENCE
https://www.msn.com/en-gb/news/courts/epstein-accuser-takes-legal-action-against-duke-of-york-over-alleged-assault/ar-AAN7T69
https://www.msn.com/en-gb/news/courts/andrew-s-legal-team-stonewalling-lawyers-of-his-accuser/ar-AAN9XYk
https://www.msn.com/en-gb/news/courts/prince-andrew-s-legal-team-accused-of-being-totally-uncooperative-over-sexual-assault-allegations/ar-AANalqM
https://www.msn.com/en-gb/news/uknews/sorry-prince-andrew-but-you-can-t-stay-in-balmoral-forever/ar-AANbRpM
https://www.msn.com/en-gb/news/uknews/met-police-to-review-jeffrey-epstein-allegations-amid-prince-andrew-lawsuit/ar-AANeqs9
https://www.msn.com/en-gb/news/uknews/prince-andrew-s-1-5m-loan-paid-off-by-firms-linked-to-tory-donor-report/ar-AAQMCd7?
https://www.msn.com/en-gb/news/world/virginia-giuffre-s-lawyer-suggests-calling-meghan-markle-to-testify-in-prince-andrew-case/ar-AAS3f5u
https://www.msn.com/en-gb/entertainment/celebrity/prince-andrew-told-he-will-face-justice-after-ghislaine-maxwell-verdict/ar-AASi1eJ
https://www.bbc.co.uk/news/world-us-canada-59780323
https://en.wikipedia.org/wiki/Jeffrey_Epstein
https://www.msn.com/en-gb/entertainment/celebrity/prince-andrew-told-he-will-face-justice-after-ghislaine-maxwell-verdict/ar-AASi1eJ
https://www.bbc.co.uk/news/world-us-canada-59780323
https://www.msn.com/en-gb/news/world/virginia-giuffre-s-lawyer-suggests-calling-meghan-markle-to-testify-in-prince-andrew-case/ar-AAS3f5u
https://www.msn.com/en-gb/news/courts/epstein-accuser-takes-legal-action-against-duke-of-york-over-alleged-assault/ar-AAN7T69
https://www.msn.com/en-gb/news/courts/andrew-s-legal-team-stonewalling-lawyers-of-his-accuser/ar-AAN9XYk
https://www.msn.com/en-gb/news/courts/prince-andrew-s-legal-team-accused-of-being-totally-uncooperative-over-sexual-assault-allegations/ar-AANalqM
https://www.msn.com/en-gb/news/uknews/sorry-prince-andrew-but-you-can-t-stay-in-balmoral-forever/ar-AANbRpM
https://www.msn.com/en-gb/news/uknews/met-police-to-review-jeffrey-epstein-allegations-amid-prince-andrew-lawsuit/ar-AANeqs9
https://www.msn.com/en-gb/news/uknews/prince-andrew-s-1-5m-loan-paid-off-by-firms-linked-to-tory-donor-report/ar-AAQMCd7
Please use our A-Z INDEX to navigate this site