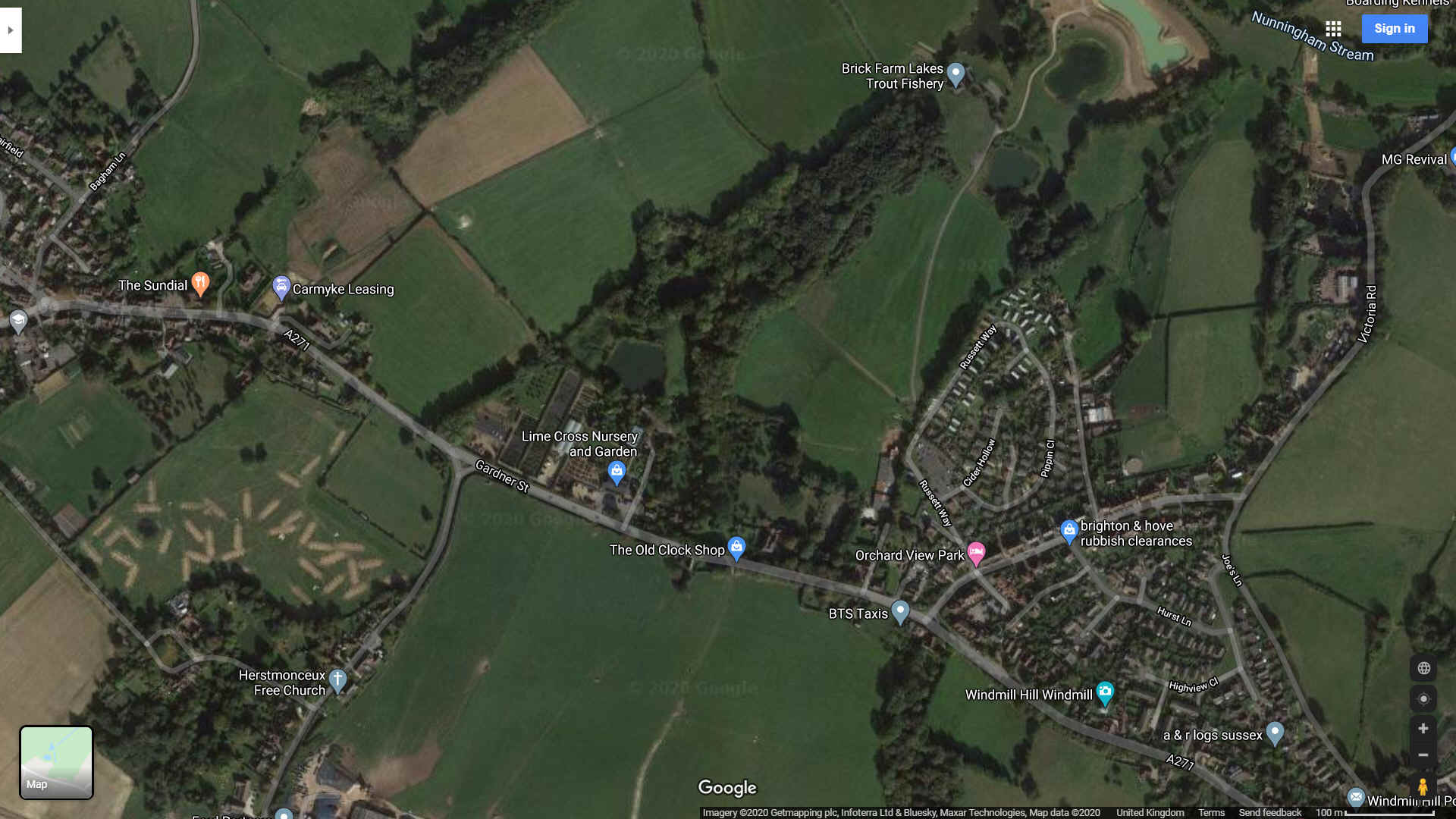 BACK PASSAGE - The (back) passage from Chapel Row to Southern Water's treatment plant in Victoria Road is long and strained, as well as brown and stained.
The A271, parts of which are known as Gardner Street, is a tarmac topped road that runs through the village of Herstmonceux from Hailsham, past the turning for Chapel Row (also the road to rear entrance of Herstmonceux Castle) heading east to Victoria Road, then to Windmill Hill and on to Battle and Hastings.
Once into Victoria Road, the pooh pipe coming from the Lime Cross pumping station (known locally as Shit Creek) proceeds along the road, involving the digging up of the tarmac road, and then downhill to the treatment plant numbered 101645. At least the shit gets a roller coaster ride before hitting the treatment plant. See, every cloud has a silver lining.
The conversion of the village to a suburb of Hailsham, began in 2015 with a building boom and planning consents being handed out left, right and center by Wealden District Council in denial of climate change and the National Planning Policy Framework document, introduced by James Brokenshire, that was supposed to ensure town planners adhere to a code of conduct.
One of the most offensive of the cardboard box planning applications was put in by Timothy Watson in 2015, where he asked for 70 houses outside of the village envelope, for a field that is most unsuitable for houses due to several factors, not least of which is surface water flooding and the harmful effects on wildlife downstream. There are also access difficulties due to a defective visibility splay, and lastly, groundwater pollution is from the location of the houses is sure to poison the only working well locally, leading to claims against the developers and Wealden District Council.
POOH PATH - The (back) passage proceeds east along the A271, past Brick Farm Lakes, to the triangle north into Victoria Road and then to Southern Water's treatment plant.
SOUTHERN WATER
The contractors for sewage disposal in Herstmonceux is Southern Water. They are used to dealing with shit, including legal and political. Sorting shit and urine is their bread and butter, along with providing clean drinking water - using different pipes of course.
We are concerned about the decision making tree that led to a planning application being granted that is so completely wide of the mark in terms of national policies, and that because of such departure, looks to be more of a planning favour on the part of the planners, but as with any favour for old mates, or new mates for that matter, that would require an element of collusion from all parties.
The fact is that Wealden's Local Plan is unfit for purpose, telling us that the planning department is also unfit for purpose, because they submitted such plan to the Planning Inspectorate.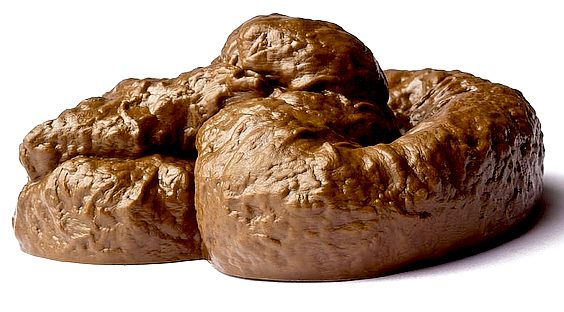 DO THEIR TREATMENTS MAKE SENSE?

When looked at under a magnifying glass, the decision to build a pumping station off Chapel Row (Church Road), and pump the putrid defecations up hill to meet with the A271, and then along Gardner Street to Victoria Road, adds more potential problems to an already problematic installation.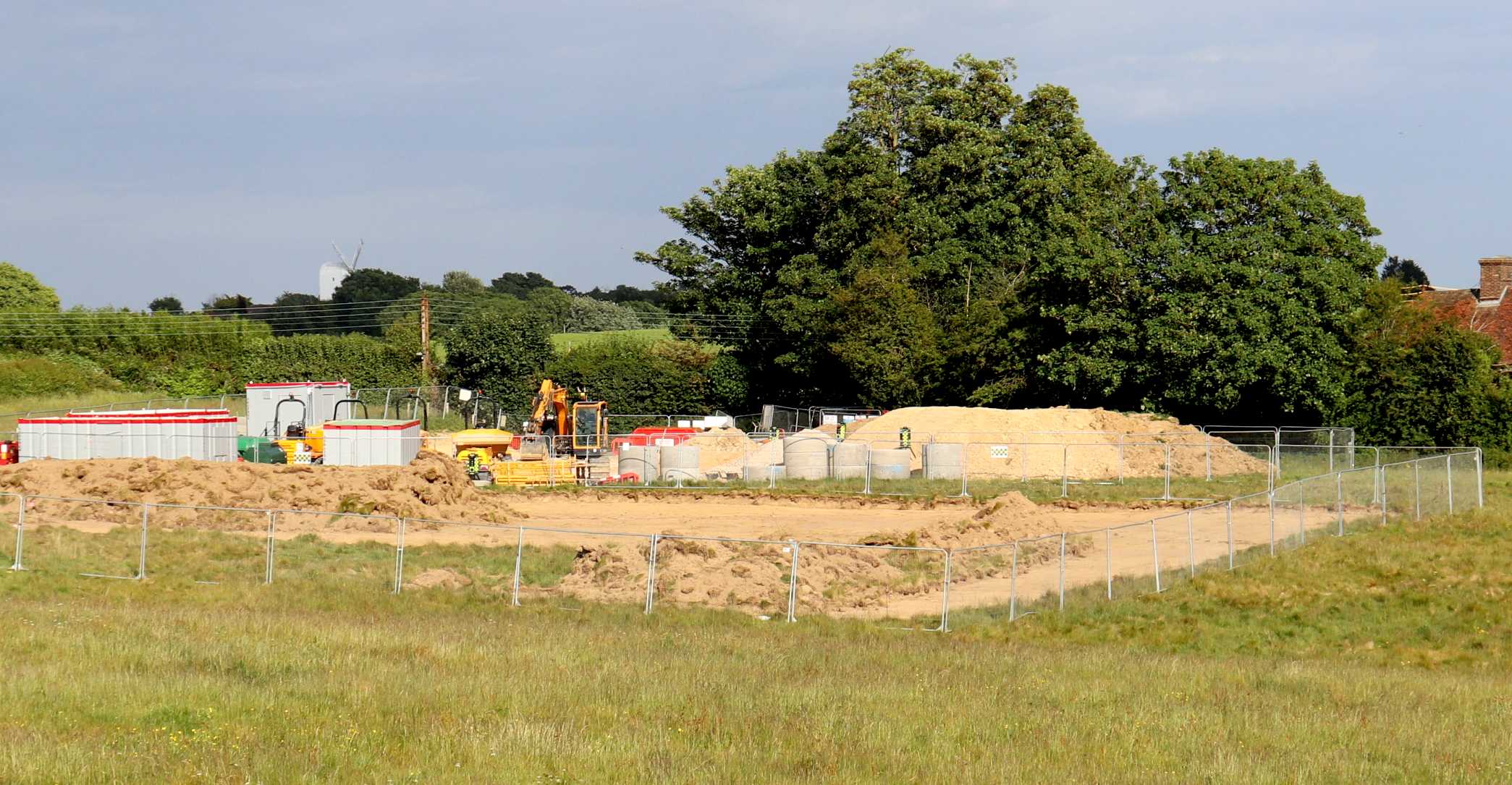 MAY 2020 - Southern Water getting stuck into their newest shit pumping station in Herstmonceux, Sussex. Human feces (or faeces) are the solid or semisolid remains of food that could not be digested or absorbed in the small intestine of humans, but has been rotted down by bacteria in the large intestine. It also contains bacteria and a relatively small amount of metabolic waste products such as bacterially altered bilirubin, and the dead epithelial cells from the lining of the gut. It is discharged through the anus during a process called defecation.
LINKS & REFERENCE
https:/