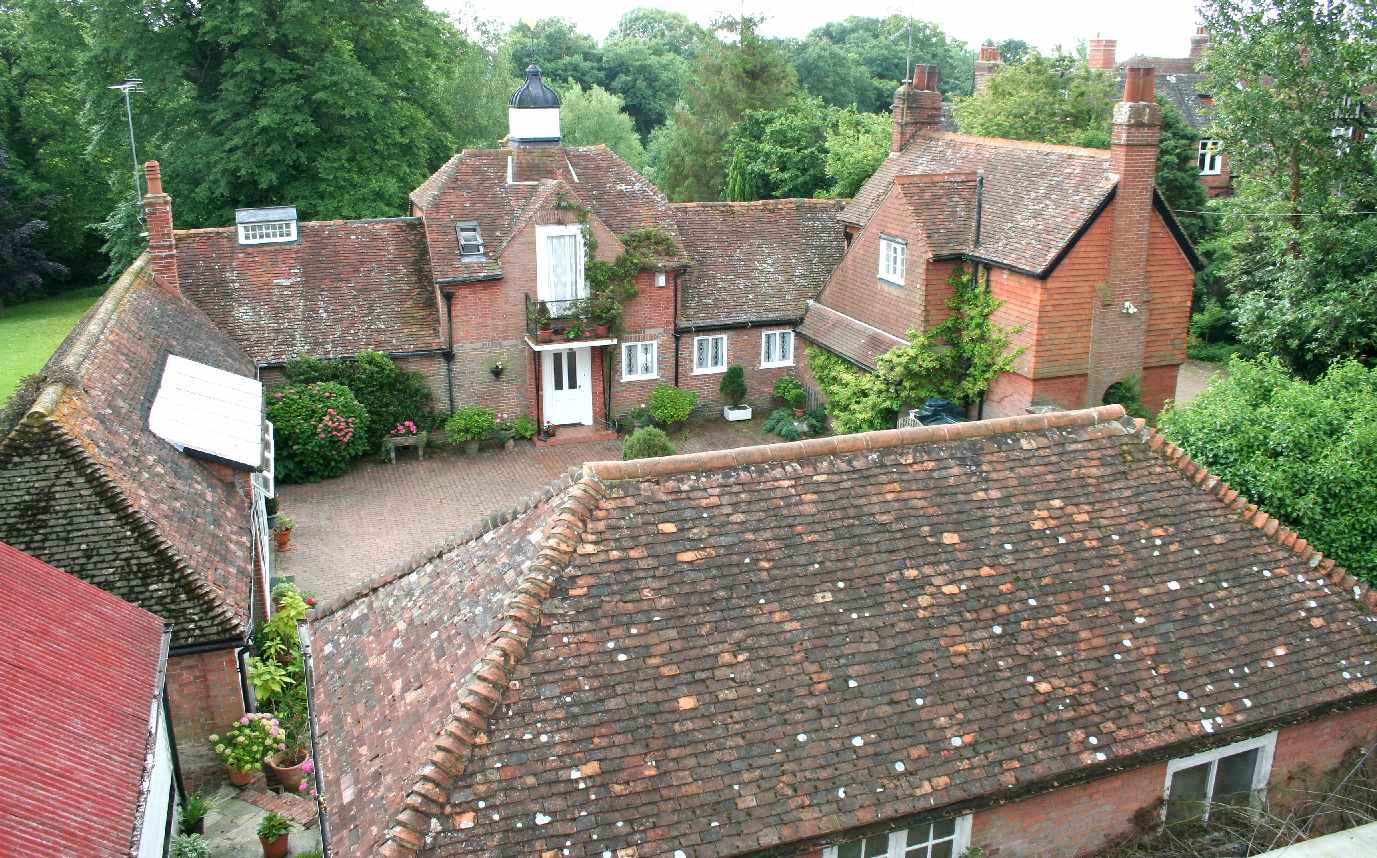 CONVERTED STABLES - Part of the Lime Park estate that once belonged to the Baron Karl von Roemer, and his son, Charles de Roemer, this nice stable square had been converted to residential accommodation with garages and a store. Now, the subject of a potential dispute under the Party Wall Act 1996, that was revealed in June of 2022, when the owner of this property failed to serve notice as to intended works.
Matthew Flood is shown on Linkedin as having worked at Making Moves London Ltd as a Business Development Manager to 2020, before that, Direct Flats as a Property Manager, in London from 2017 - 2019.
Matthew is seen on the Run For Life website with Harriet Flood, supporting Jill Finn in her Race for life, cancer run, to raise money for Cancer Research. Well done on that. Ms Jill Finn purchased The Old Rectory in Lime Park, just outside the village of Herstmonceux, East Sussex in 2020. According to the Land Registry, for £790,000 seven hundred and ninety thousand pounds, in cash, apparently. To be verified.
LINKEDIN

According to Linkedin, Matthew Flood is an Account Executive @ Capchase
London, England, United Kingdom. He/they has/have 500+ connections

Activity: Our new $3.6 Million venture debt loan from Shawbrook Bank is helping us triple our turnover this year to $15-20 Million, while achieving… Liked by Matthew Flood
Obtaining destinations data isn't about just checking off something on your list. Getting the right destinations data not only helps your…

If you're a training provider and are attending the AELP National Conference next week and are curious to know about destinations and student… Liked by Matthew Flood

Experience

Capchase UK Limited
Account Executive
Capchase - Sep 2021 - Present 1 year
London Area, United Kingdom

Revolut Trading - Corporate Sales
Revolut - May 2020 - Sep 2021, 1 year 5 months
United Kingdom

Making Moves London Ltd
Business Development Manager
May 2019 - Feb 2020, 10 months
London, United Kingdom

Direct Flats - Property Manager
Sep 2017 - Apr 2019 1 year 8 months
London, United Kingdom

Education

University of Plymouth: Msc Finance: 2016 - 2017

Modules:

- Investments.
- Financial management.
- Corporate finance.
- International finance.
- Financial statement analysis .
- Econometrics.
- Dissertation in finance (The impact of macroeconomic variables on the price of the FTSE 100 index)

Bede's school: 2008 - 2012

Activities and Societies: 1st team Rugby, 1st team Tennis


Liked by Matthew Flood: STAY HUMBLE! This is Kluster - day one. My flat in south London. And a sign I duct taped to my front door for a sense of occasion when Rory and…

Liked by Matthew Flood: Could there be a GLOBAL WATER CRISIS? YES, THERE COULD. Our team of professional futurists work 24/7 to identify & describe key trends and…
PROPERTY ACQUISITION @ HERSTMONCEUX
The Rectory came on the market after Peter Townley passed on 22nd September 2019, his daughter Alison Deshayes, put the Old Rectory property on the market, post grant of probate on 7th January 2020. There was a veritable scramble of viewings following the advertisement by Campbells, estate agents based in Battle, East Sussex, offers in excess of £750,000 pounds.
Enter Jill Finn and Nigel Flood. Jill Finn is shown as being a Property Manager at Companies House. Ms Harriet Flood is known to have scouted properties for clients. Matthew has worked for two property/estate agent companies.
Thus, it appears that all four family members are, or have been (at some time) property professionals in one capacity or another.
In 2022, the owner/occupiers of The Rectory, applied for planning permission under WD/2022/0479/F, withdrawing that application but proceeding to build more or less that shown in that application, without the benefit of planning permission.
No Notice was given as to intended ground works, as it appears to have been a legal requirement, according to the Party Wall Act 1996, as parts of the excavations were within three meters of an adjacent historic asset. No other notices in respect of Acts protecting historic monuments was given to any local authority in the prescribed format, as far as we are aware. But enquiries are ongoing, as it may be an offence not to do so.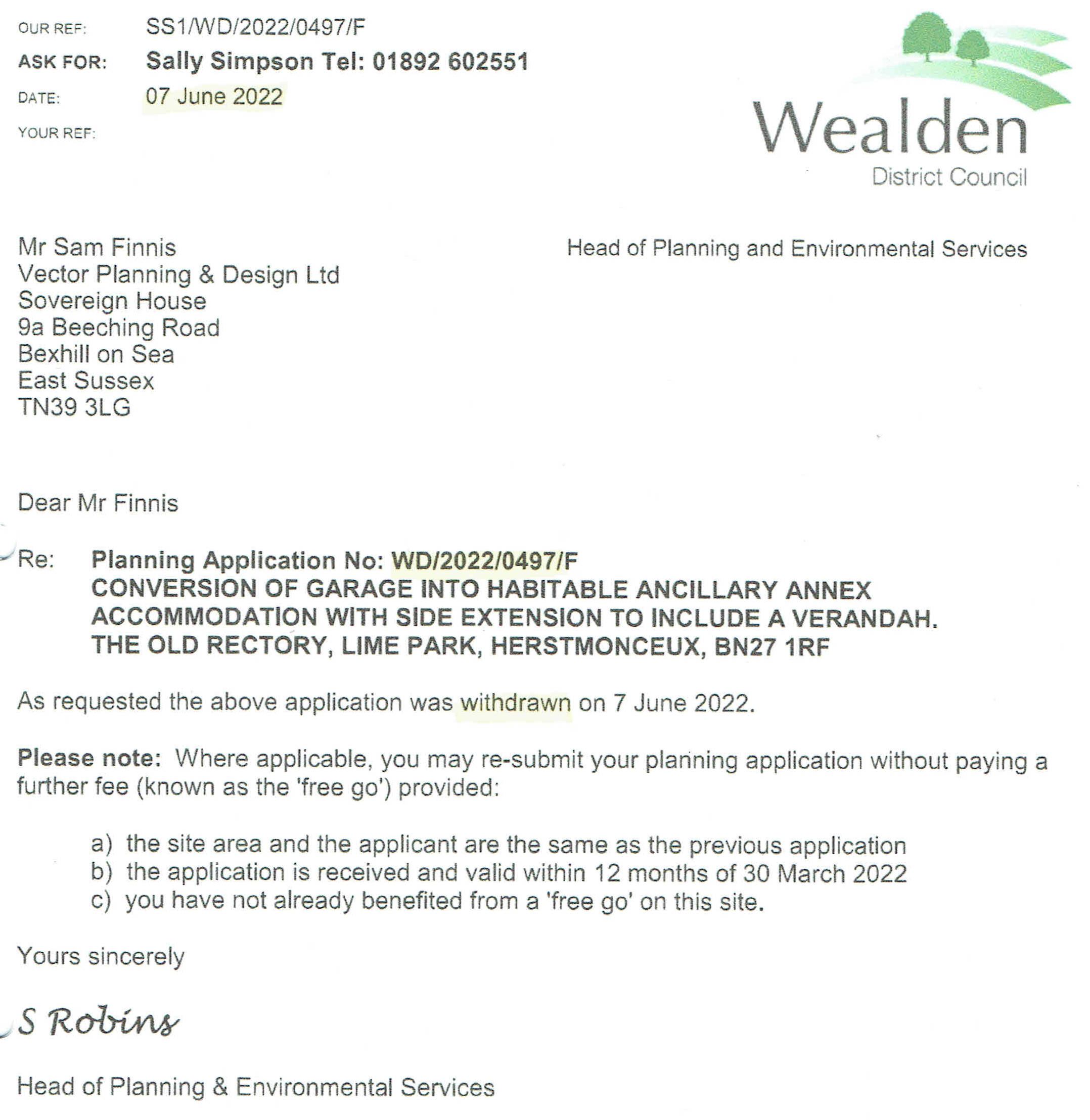 Stacey Robbins is the head of Wealden's planning department. The offer of a free re-submission has been acted on with application WD/2022/1743/F, in July of 2022. It would of course be retrospective, the conversion having not only begun, but being largely completed by the time of the application.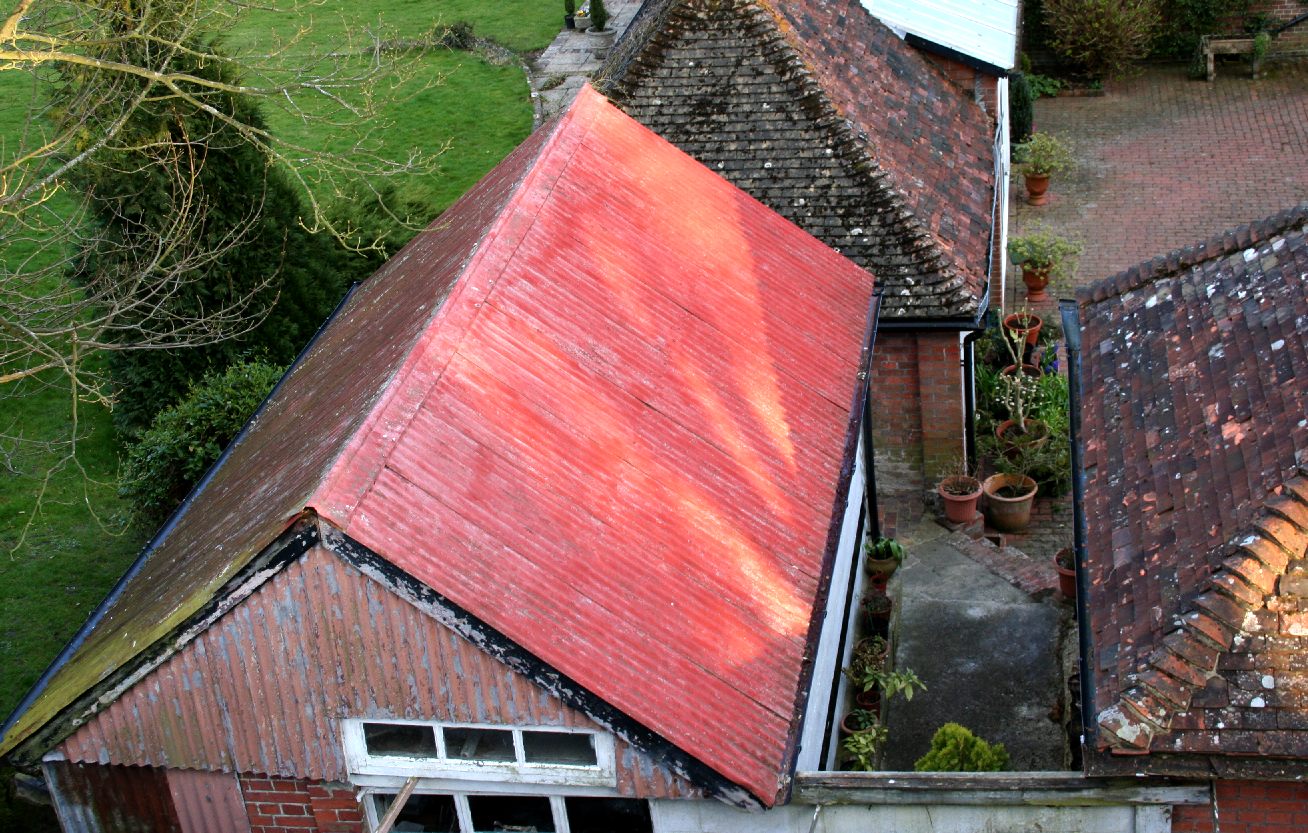 The potting shed is seen here with a corrugated iron roof, painted an orangey-pink colour by Peter Townley. This shed was demolished by the present occupiers, with Advance Space acting on behalf of their clients. The demolition took place without notice. Note, this picture was taken some time ago.
LINKS & REFERENCE
https://au.linkedin.com/in/matthew-flood-9a2a32b
https://researchportal.lih.lu/en/persons/matthew-flood
https://find-and-update.company-information.service.gov.uk/company/09274821