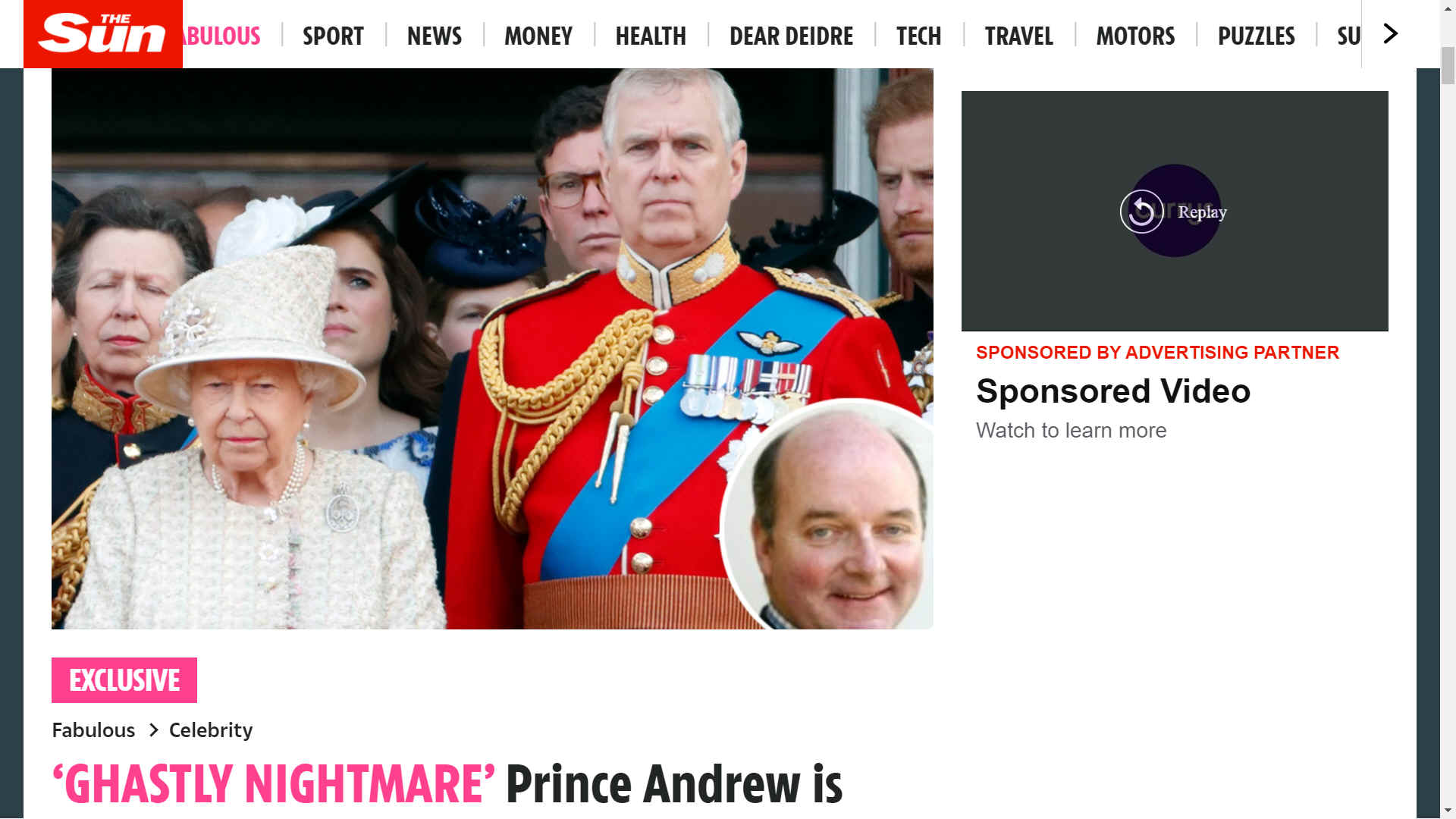 WORTH INVESTIGATION - in 1997 suspected planning crime was reported to Sussex police, following a petition to Wealden District Council. There were 12 separate complaints from unrelated complainants, but this police force failed to investigate any of the reported crimes. Now some 23 years later, suspect planning consents are still flowing. It is alleged that this is one case where the planning officers have turned a blind eye to their duty to protect these birds - and of course the fish and flora of Lime Park. One thing is for sure, Sussex police are unlikely to investigate any matter concerning any Wealden planning officer, let alone tangle with the likes of the developers, or any person doing a deal with the developers. Even if fraud or conspiracy to pervert the course of justice is apparent.
The British honours system has long been suspected of rewarding those who were undeserving, where cash has changed hands at times coincidental to appointments to the House of Lords for example. Or, in relation to party contributions or other funding, such as Boris Johnson's decorating tastes involving gold wallpaper. Or the Princes Trust and contributions in connection with a certain Scottish village.
The knighthood awarded to Tony Blair in January 2022, is a prime example of rewarding bad deeds, as a message to others in government and other priority positions of trust, that you will be rewarded for lying to the public and for doing things that are not strictly legal, or moral, provided it serves an underlying British agenda. A Petition of over 1,000,000 million signatories blasting War Crimes, was rejected by Parliament, despite the obvious wave of objection - in typical Margaret Thatcher conservative style. This particular honour was at the time reserved to Queen Elizabeth, the head of state who was under extreme pressure from events concerning her son Prince Andrew. All of this calling into question the workings of a Constitutional Monarchy, as apposed to a system like America, based on a Written Constitution.
Let us build wisely,
let us build surely,
let us build faithfully,
let us build for the years that are to come,
and so establish here below what we hope to find above-
a house of many mansions,
where there shall be room for all.

Winston Churchill - Dundee, May 4th,1908.
THE HONOURS (GONGS):

The following is a brief outline of the titles, honours and distinctions which may be awarded to citizens. Military awards are not included, or hereditary peerages. It is not a comprehensive guide.

The Royal family and the British Honours system are the root causes of the English class system. Both concepts evolved from English history and should therefore not be banned outright in the interests of restoring justice to the land, without careful consideration.

Many citizens the present system to be a stabilising feature of our national life. Many other people consider them hopelessly outdated and very divisive. We (Injustice Alliance) believe that the system is open to corruption and that (at the very least) reform should be considered.

CHOICE OF RECIPIENTS

British honours are thought by the public to be awarded on merit, and on the basis of exceptional achievement or service. Unfortunately for those good recipients, this is not always the case.

The Queen chooses the recipients of honours on the advice of the Prime Minister and other relevant ministers, to whom recommendations are made by their departments or members of the public.

Private nominations - those made by individuals or by representatives of organisations to the Prime Minister's Office - account for about a quarter of all recommendations.

Honorary awards to foreigners are recommended by the Secretary of State for Foreign and Commonwealth Affairs.

Certain of the orders of chivalry are conferred on the sole personal decision of the Sovereign ie, the Order of the Garter, the Order of the Thistle, the Order of Merit and the Royal Victorian Order.

In 1993 Prime Minister John Major ended the automatic practice of conferring awards on the holders of certain posts, opening the honours system to more individuals, particularly those in the voluntary sector, who qualify on merit.

INVESTITURE

Most honours are awarded on the Queen's official birthday in early June, and at the New Year.

Following the publication of the Honours List, investitures are held at which recipients of honours (other than life peers) receive, usually from the Queen, the insignia of the honour (robes, badges, ribbons, etc). Knights receive the accolade (see below).

Knights and Dames may adopt the prefix 'Sir' or 'Dame' from the date of the official announcement of the honour.

LIFE PEERS, PEERAGES

Life peerage are the only form of peerage regularly created by the Sovereign these days. All life peers hold the rank of baron, and sit in the House of Lords on conferment of the peerage. These titles exist only during their own lifetime and are not passed to their heirs. As of July 1995 there were 398 life peers, including 65 women.

BARNETCIES

Like knights, baronets are styled 'Sir', and their wives 'Lady', but, unlike a knighthood, this is a heritable honour. The suffix 'Baronet', usually abbreviated to 'Bt', is also added to the name. One of the very few recent creations is Sir Denis Thatcher, Bt, husband of Baroness Thatcher.

KNIGHTHOODS

The honour of knighthood derives from the usages of mediaeval chivalry, as does the method normally used to confer the knighthood: the accolade, or the touch of a dull sword by the Sovereign, to avoid lopping an ear.

Although Knights Bachelor do not comprise an order of chivalry, knighthood is a dignity which has its origin in Britain in Saxon times.

Knighted members of the orders of chivalry (outlined below) place initials after their names denoting the class of the order received. (Note that not all recipients of orders are necessarily Knights or Dames but only those denoted as such, usually the first or second classes of orders.)

All knighted men, including Knights Bachelor, are styled 'Sir' (except clergymen, who do not receive the accolade) and their wives 'Lady'. Women receiving the honour are styled 'Dame' but do not receive the accolade.

ORDERS OF CHIVALRY

The principal orders are listed as follows in order of precedence, noting initials to be placed after the name.

KG - LG
The Most Noble Order of the Garter (1348). The Queen is Sovereign of the Order. Five members of the royal family are Ladies of the Order or Royal Knights, and there are 24 Knights and Lady Companions including 3 ex-Prime Ministers. Six foreign monarchs are at present Extra Knights Companions and Ladies. Initials KG or LG.

KT
The Most Ancient and Most Noble Order of the Thistle (revived 1687). The Queen is Sovereign of the Order and Queen Elizabeth the Queen Mother, Lady of the Thistle. There are two Royal Knights and 16 Knights. Initial KT.

GCB, KCB - DCB, CB
The Most Honourable Order of the Bath (1725) is awarded in recognition of conspicuous services to the Crown and has two divisions, military and civil. The Order takes its name from the symbolic bathing which in former times often formed part of the preparation of a candidate for knighthood. Ranks in the order are Knight or Dame Grand Cross (GCB), Knight or Dame Commander (KCB or DCB) and Companion (CB).

OM
The Order of Merit (1902) is awarded in recognition of eminent services rendered in the armed forces, or towards the advancement of art, literature and science. Except for honorary members from overseas, the Order is limited to 24 persons. Initials OM.

GCMG, KCMG - DCMG, CMG
The Most Distinguished Order of St Michael and St George (1818) honours service overseas or in connection with foreign or Commonwealth affairs. Ranks in the Order are Knight or Dame Grand Cross (GCMG), Knight or Dame Commander (KCMG or DCMG) and Companion (CMG).

GCVO, KCVO - DCVO, CVO, LVO, MVO
The Royal Victorian Order (1896) is awarded in recognition of services to the royal family. Ranks are Knight or Dame Grand Cross (GCVO), Knight or Dame Commander (KCVO or DCVO), Commander (CVO), Lieutenant (LVO) and Member (MVO). The Royal Victorian Chain (1902) has a current membership of 15, in addition to the Queen and Queen Elizabeth the Queen Mother.

GBE, KBE - DBE, CBE, OBE, MBE
The Most Excellent Order of the British Empire (1917) is awarded mainly to civilians and service personnel for public service or other distinctions and has a military and a civil division. Ranks in the Order are Knight or Dame Grand Cross (GBE), Knight or Dame Commander (KBE or DBE), Commander (CBE), Officer (OBE) and Member (MBE).

CH
The Order of the Companions of Honour (1917) is awarded for service of conspicuous national importance. The Order is limited to 65 people. Initials CH.

ORDER OF ST. JOHN
The Most Venerable Order of St John of Jerusalem (1888) is usually known as the Order of St John and recognises services rendered to the charitable works of the Order. In addition to being an order of chivalry it is the parent body of a charitable organisation. It is not a State Order and membership does not confer rank or title.

AWARDS TO FOREIGN NATIONALS

Foreign nationals and citizens of Commonwealth countries of which the Queen is not head of state may be admitted to honorary membership of British orders but do not style themselves 'Sir' because they do not receive the accolade. They may, however, place the appropriate letters after their name.

For further information on the protocol of addressing holders of honours and titles and their spouses, see Whitaker's Almanac.

SERVICE MEDALS

To obtain information about service medals you may want to contact the relevant service at the address below:

Army Medals

Army Medal Office Ministry of Defence
Government Buildings
Droitwich, Worcester
England, WR9 8AU
Tel: 0011 44 905 772323

Navy Medals

Navy medal Office
HMS Centurian
Grange Road
Gosport, Hants
England, PO13 9XA

RAF Medals

O.I.C.
RAF Personnel Management Centre
RAF Innsworth
Innsworth, Gloucestershire
England, GL3 1EZ

LORDSHIPS OF MANORS

Misleading advertisements for lordships of manors sometimes appear in the press. A manorial lordship is not an aristocratic title, but a semi-extinct form of landed property. Lordship in this sense is a synonym for ownership.

According to John Martin Robinson, Maltravers Herald Extraordinary and co-author of The Oxford Guide to Heraldry, "Lordship of this or that manor is no more a title than Landlord of the Dog and Duck".(A tavern) It cannot be stated on a passport, and does not entitle the owner to a coat of arms.

The sale of British titles of honour is proscribed by the Honours (Prevention of Abuses) Act, 1925.

British honours are thought by the public to be awarded on merit, and on the basis of exceptional achievement or service.
NO INJUSTICE SAFETY NET
Rewarding judges for services, tends to remove the impartiality of the Courts and British Justice system, as surely (allegedly) as Masonic influence has penetrated the CPS, judges and serving police officers.
In the UK we have no article 13, right to an effective remedy - that is why in the Human Rights Act 1998, they left out Articles 1 and 13. This is important, because it means that Legal Aid is not available to give the ordinary man a right to a day in Court with equivalent advocacy, to level the playing field in terms of resources and necessary specialist forensic evidence. Especially concerning DNA and medical reports.
What this means in real terms is that if you are accused of a serious crime in England, you will go into court at a significant disadvantage if you are reliant on Legal Aid to uphold your Article 6 right to a fair hearing. This is especially so if accused of a sexual offence. Where the burden of proof is reversed. In these cases you are guilty until proven innocent. In a murder or fraud trial, you are innocent until proven guilty.
The denial of your Article 6 human rights was orchestrated by Lord David Blunkett, presumably during the time his secretary was lavishing sexual favours.
In planning appeals, there is no legal aid available, giving corrupt councils a free hand to take liberties, lie on oath, and pervert the course of justice.
If you make a complaint as to planning (or banking) fraud, to a local authority, such as Sussex police, they will not investigate the crime(s). Meaning that where there may be corruption in councils, such as Wealden District, the crimes will continue and the offenders will not be brought to justice - a further abuse of Article 6 - for which Article 13 is necessary to provide an effective remedy. Otherwise, we live in a police state, similar to Nazi Germany, when all protestations of human rights and other abuses were quashed by the Gestapo.

It might be then that the United Kingdom violates the European Convention, and/or the Universal Declaration, despite H M Queen Elizabeth having driven an ambulance in World War Two and the UK having helped to draft such lofty ideals with other members of the United Nations.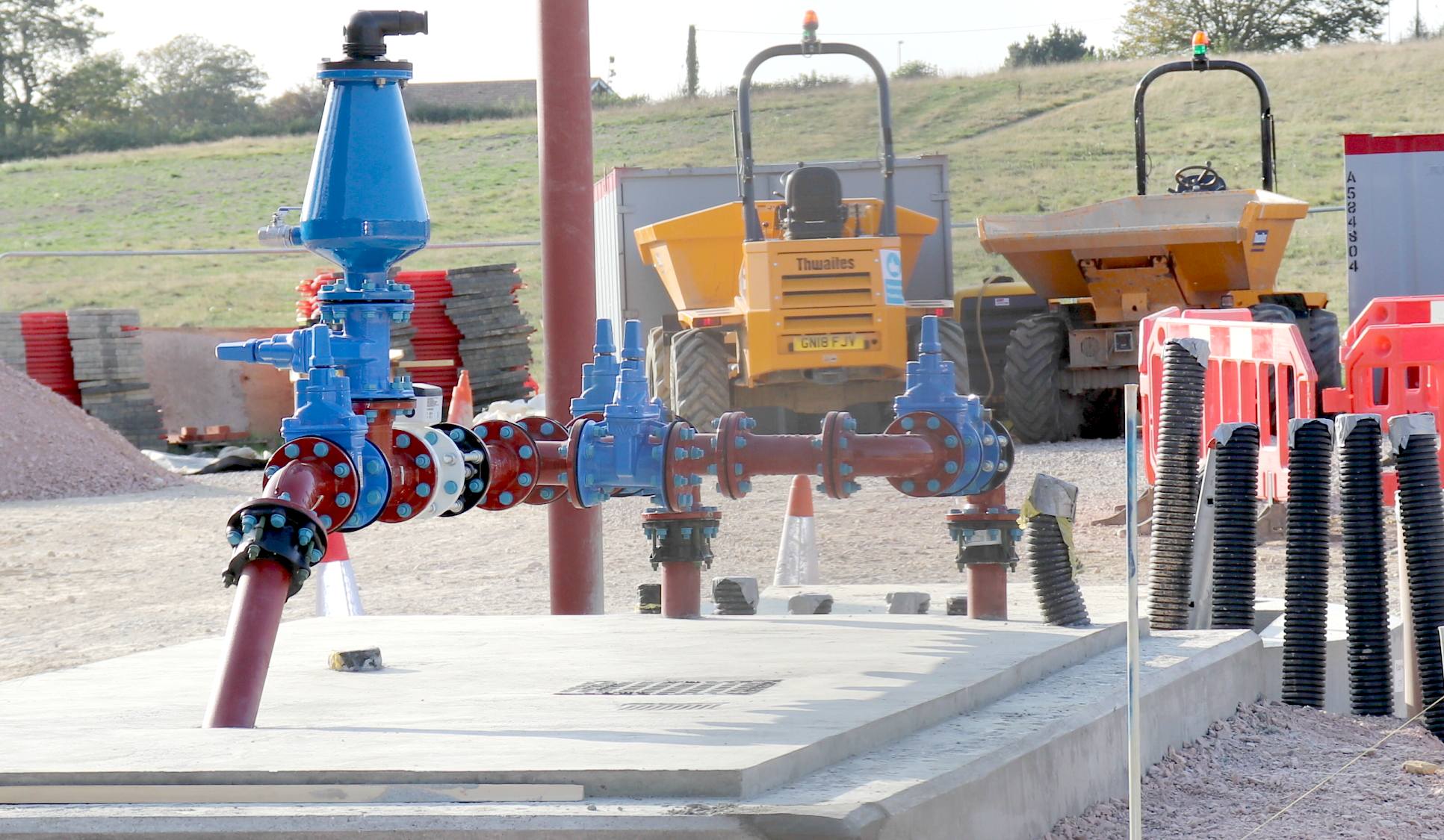 SEPTEMBER 17 2020 - Shit handling pipes, installation at Shit Creek, Herstmonceux, the field adjacent is to be built on with 70 houses flushing excrement down a network of pipes that could spring leaks at any time. But, of even more concern is the pollution from the surface run off of pesticides from 70 gardens and garages, through Lime Pond. In that Southern Water are providing the infrastructure to make that pollution a reality, they may be held to be vicariously liable or part of a conspiracy to kill wild animals. If any of the soil pipes from the proposed houses were to leak into the pond and kill any animal, they would be criminally liable for sure.
LINKS & REFERENCE
http://www.churchill-society-london.org.uk/ChLect98.html
http://www.churchill-society-london.org.uk/HnrSystm.html
http://www.churchill-society-london.org.uk/ChLect98.html
http://www.churchill-society-london.org.uk/HnrSystm.html
https://www.gov.uk/