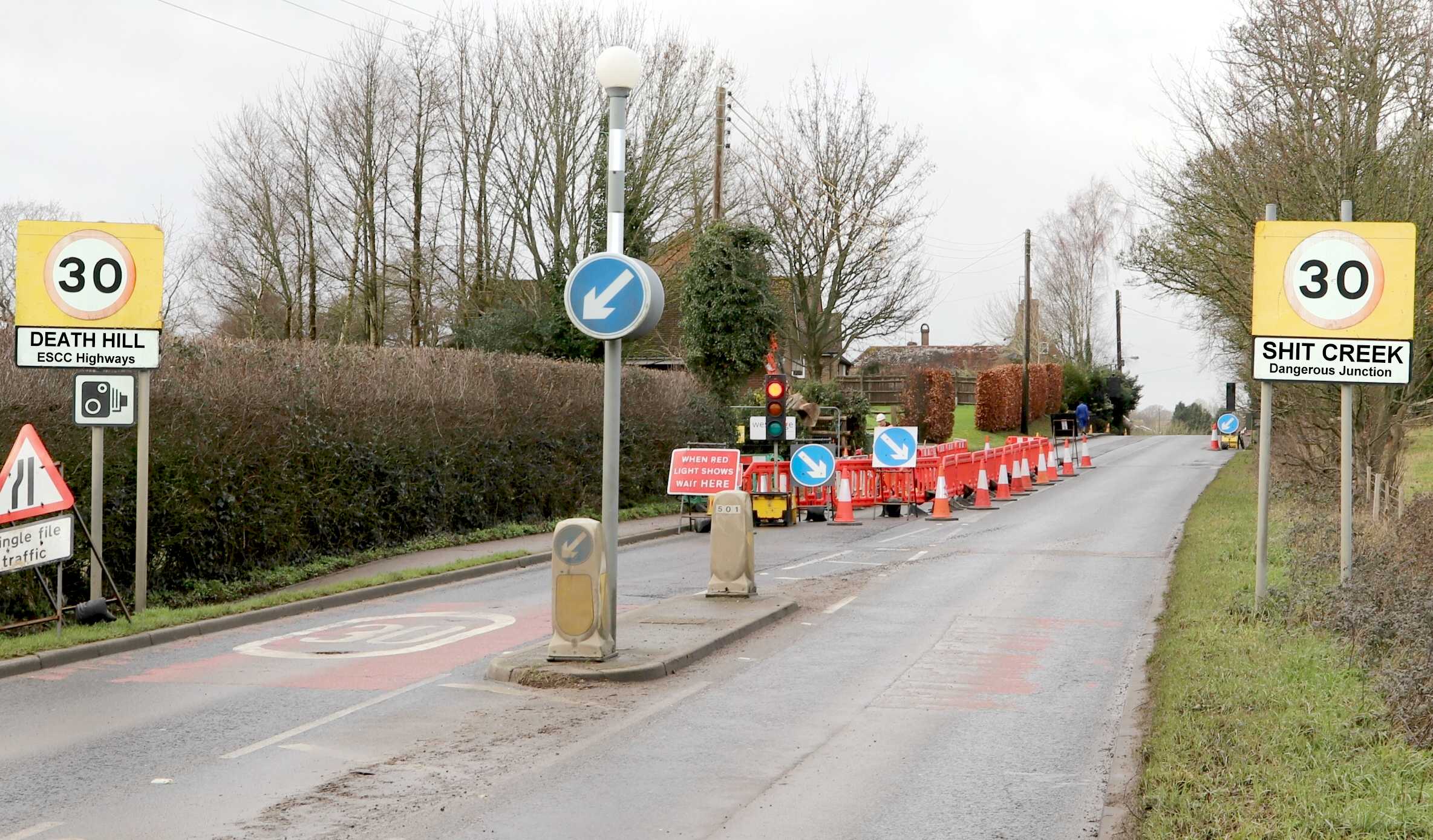 DOWNRIGHT DANGEROUS - Thought by many to be the most dangerous junction leading to a blind hill. What were East Sussex Highways thinking of in approving this tiny entrance, devoid of a suitable visibility play, in the process putting so many local residents and through traffic at risk. Locals are calling this stretch of road Death Hill, and we agree with that sentiment. It is an accident waiting to happen in our view, with the Grim Reaper standing invisibly on the banks for his victims. This is the entrance to Shit Avenue, as the locals are referring to it, leading to Pooh Park.
There is a little rule of law, requiring council's like Wealden and East Sussex County Council to be reasonable. That might mean to you repairing all of the dangerous potholes along the A271, before allowing any more traffic to cause yet more damage.
But no, East Sussex Highways appear to us to be acting like the Wednesbury Corporation, in taking risks that most people would think are unacceptable. In the case of the Bushywood Horse Sanctuary, ESCC turned up to give evidence as to the dangers of a junction so close to a roundabout on the A22, but in this case seem to think it is perfectly okay to whack in a junction close to the brow of a hill.
ESCC Highways arguments take opposing points of view, but when contrasted, show that this council care when it suits to care, and turn a blind eye when if profits another council.
Our conclusion is that they are not crazy at all, meaning they must be corrupt, lured by the smell of money in the form of council taxes and community infrastructure levies, as a distraction from impartiality and the path or righteousness.
The Conservatives under Bojo the Clown and his Comedy Cabinet, have identified the south east of England as a place they can overload with houses for sale to wealthy landlords, even those from foreign lands. Indeed, they roll out the mat for overseas investors, hoping to boost that ailing coffers of a Bankrupt Britain.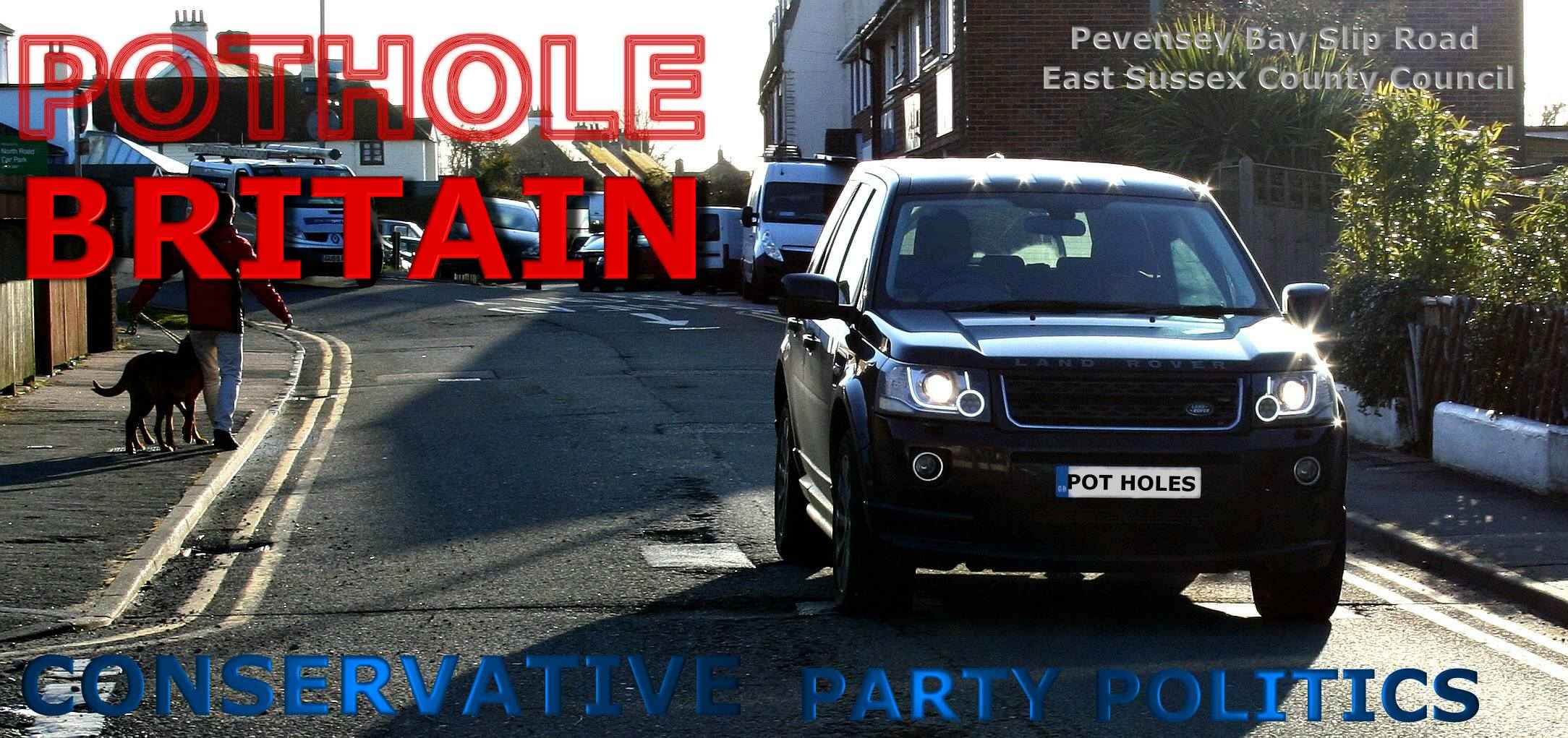 British roads are littered with dangerous potholes, the result of wasting our road fund license money and allocating it for many other things, such that only 5% is actually spent on highways. We wonder how many deaths this causes every year in the UK, and how it is our Government are not prosecuted for corporate manslaughter.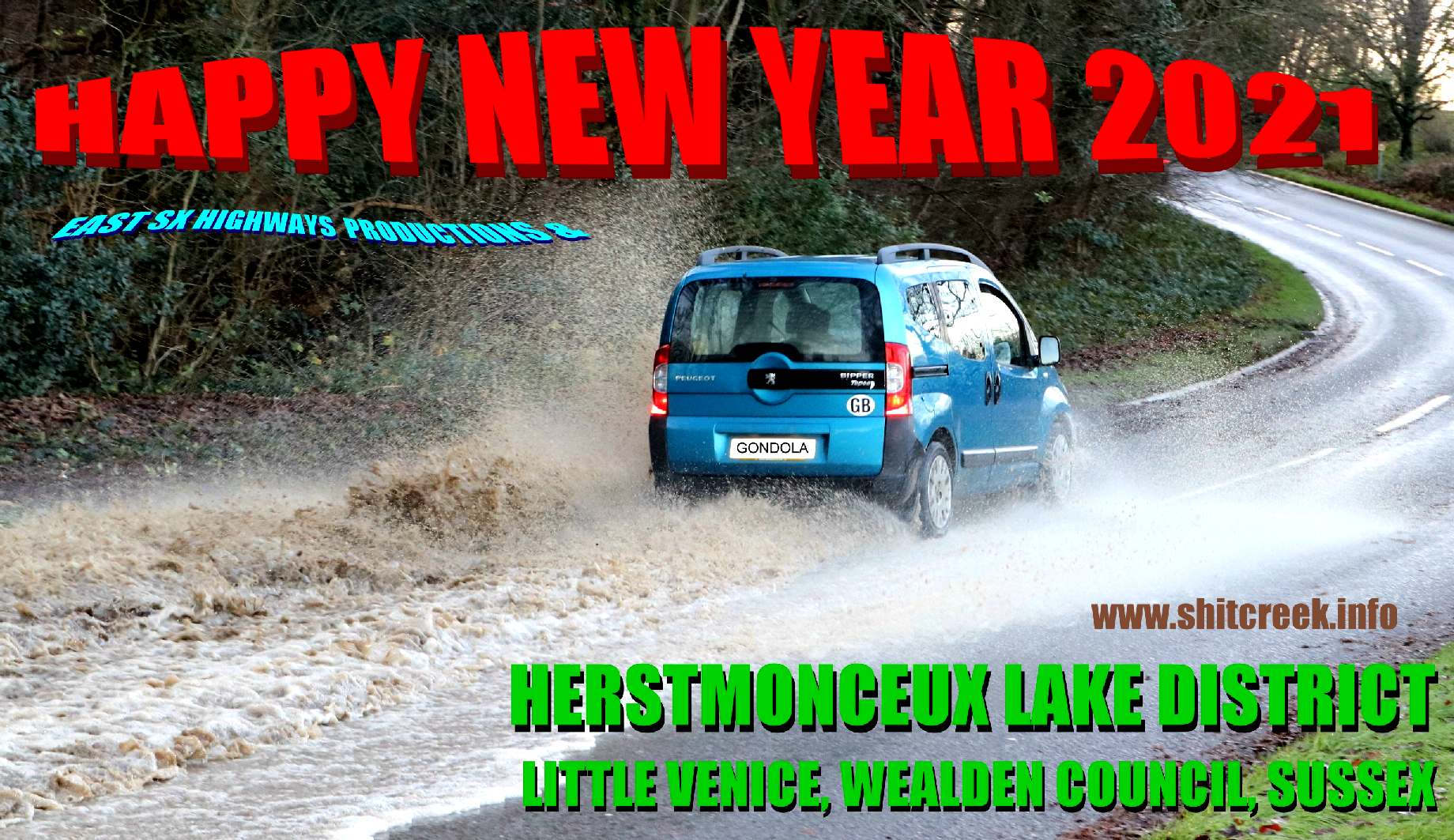 THE NEW LAKE DISTRICT - Proof of the allegations, if ever you might need it, is the flooding at least once a year just the other side of the village.
FLOODING
You may ask why it is that Wealden wanted to, or would even consider pushing contaminated water through a pond that is bound to kill wildlife and destroy a lovely little habitat? The answer is that East Sussex Highways knew that if the water came the other way, that the drainage system on the A271 would not be able to cope. Hence, success for WD/0090/2015/MAO, depended on annihilating the habitats in Lime Park, and hoping that nobody would notice the carnage.
Hence, it appears they cooked up a scheme to place houses on the other side of the hill, where ESCC Highways would not object to the proposal.
The one snag being a well that supplies, and has supplied drinking water free of herbicides, pesticides and hydrocarbons to the occupiers of the generating buildings for over 40 years. That is because the field adjacent to Lime Well has not been used to grow crops, so has not been sprayed with these chemicals. Equally, there have been no vehicles parked or serviced on this land. Hence, no hydrocarbons.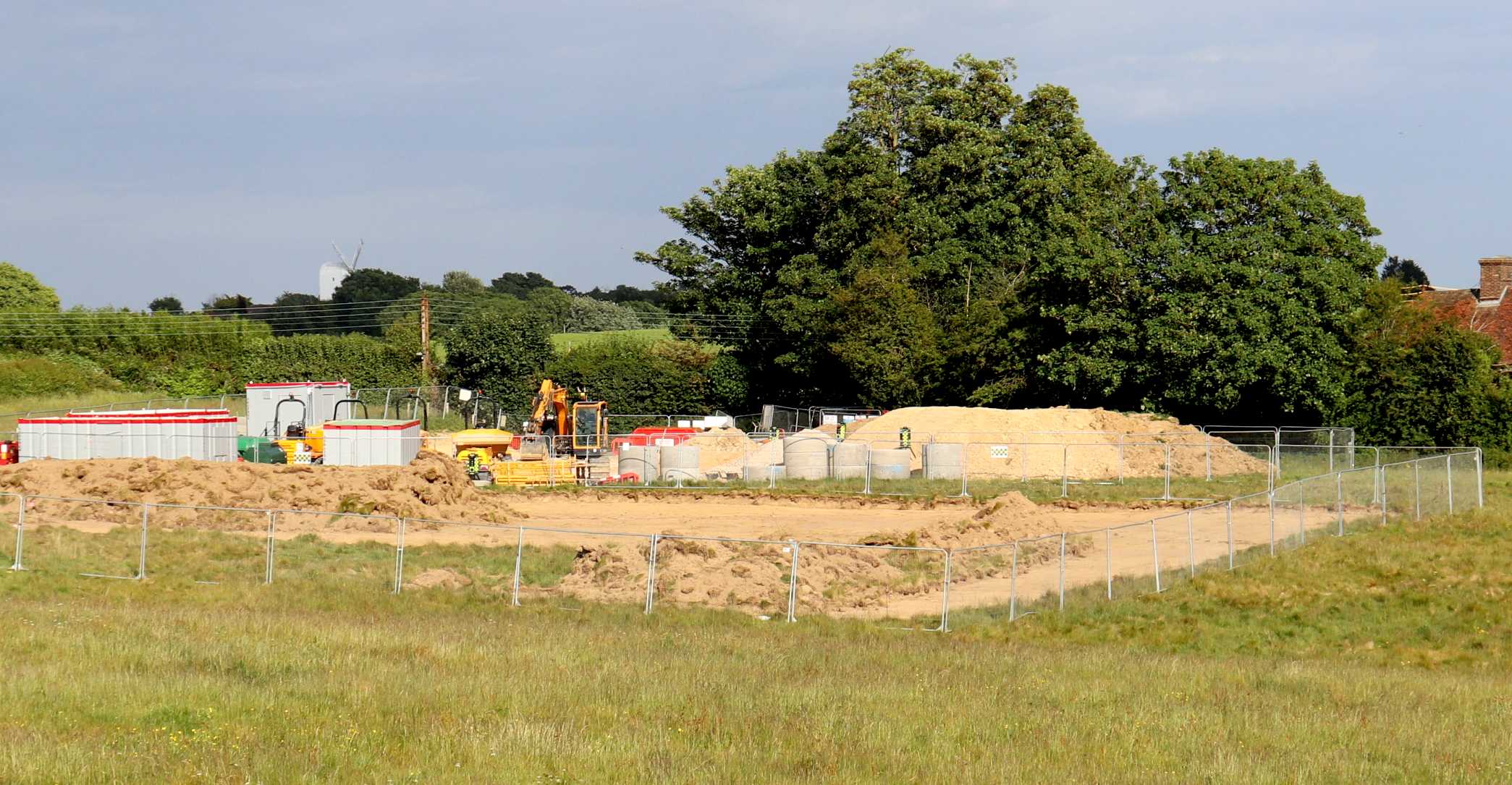 ARE THEY SURE? - Southern Water say these are essential improvements. But are they? Many concerned residents are of the opinion that the village was already overloaded. Meaning that these works are more profiteering from over-development of the countryside. It's hot enough already without raising the temperature of planet earth more!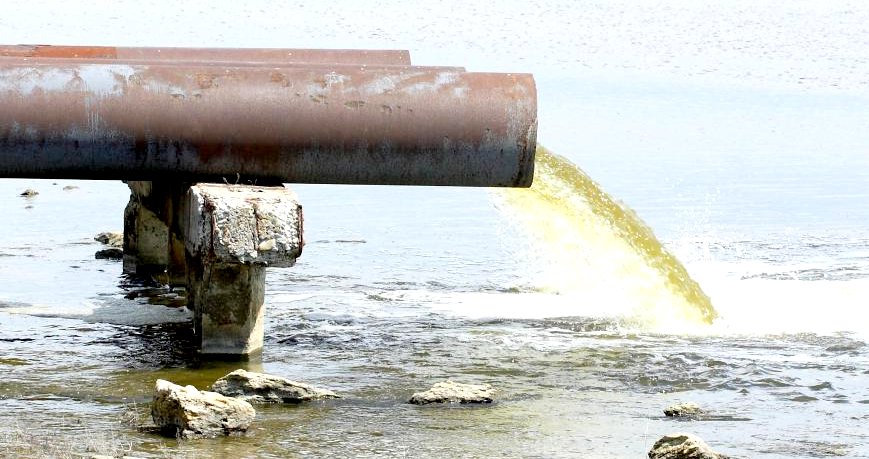 Please use our A-Z INDEX to navigate this site