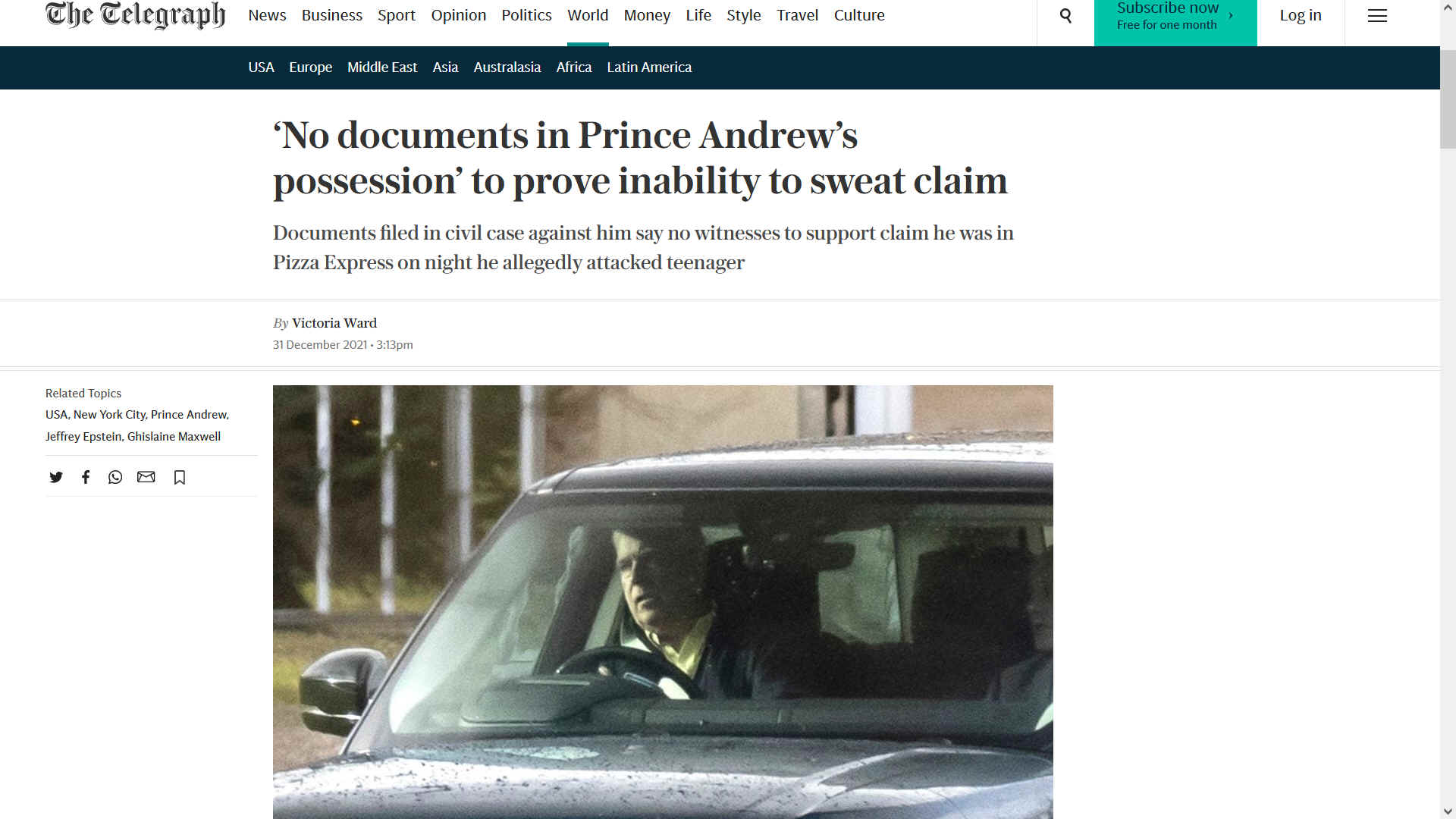 UK law is even more draconian than US, where under the Sexual Offences Act 2003, a claimant is to be believed, regardless of the lack of any proof, other than the say so of a claimant. This reverses the Article 6 protections, where a person is to walk into a court innocent, until proven guilty. In the UK, you are guilty until proven innocent. The UK, with Her Majesty Queen Elizabeth as head of state, is (effectively) guilty of removing the human rights of those accused of sexual offences in the UK. This statute was enacted after development by David Blunkett, himself guilty of extra marital activities that could have influenced him, if as alleged, he was being plied with sexual favours, presumably, by a female with a vested interest, urging him to deprive UK defendants of rights granted under the Universal Declaration and European Convention. In an ironic twist of fate, it now appears that the Queen's 2nd born son, may have fallen foul of rules designed to increase conviction rates, regardless of innocence or guilt - though in the US. This is called noble cause corruption. The Crown does not mind filling prisons with an extra quota of men and women, around 3-5% of which are more than likely innocent - because the State has also deprived them of any effective remedy, by removing Article 13 from the HRA 1998, and cutting Legal Aid to the point where it is impossible to mount a comprehensive defence. They have thus anticipated the effect their rule bending will cause, and cut off any path to justice for those wrongly convicted.
The change in US law in 2019, to extend time for previously time barred cases, echoes the efforts of the UK to up the conviction rate, regardless of the difficulties in disproving allegations after such a long period of time. One might imagine that innocent people don't keep logs of their activities, whereas those scheming, hoping for an opportunity to make a few bucks, will keep documents and pictures such as to be able to put together a circumstantial case that is near impossible to rebut, in the absence of a comprehensive record. Put simply, there can be no record of an event that did not take place. As head of state, the Queen's law makers have been hoisted on their own petard. Men (in particular) would be safer with robotic companions. Especially those vulnerable to character attacks.
Lessons to be learned. Stay clear of girls under the age of consent. Even when legally eligible for sexual activity, make sure they are not part of a deal to sweeten a deal, and not being paid by someone else to perform sexual favours. Audio (and if possible) record all such encounters, making sure to ask a girl's age and background. Religiously archive recordings. Ask who any potential sexual conquest is working for. Be wary of casual sex. It's not worth the bother. Single parents are prone to entrap males with offers of easy sex. The consequences can be dire. In the UK, you only have to have had an opportunity, to be convicted. Do not put yourself in that position. Do not feel sorry for single parent traps. They are like spiders waiting to trap the uninitiated - and they all know what they are doing. If they don't, the police and social services will coach them - even though illegal. How? They all watch, and some record episodes of soaps featuring under age sex. So simply need to use these as a guide. The police will not secure a crime scene for you. The opposite is true. They will bury evidence likely to assist a defendant, to gain an easy conviction.


The decision of US District Judge Lewis Kaplan, is that the case against Prince Andrew may proceed to discovery and a civil trial in 2022.
PA MEDIA 12 JANUARY 2022
The Duke of York can be tried over allegations he sexually assaulted Virginia Giuffre when she was underage after a US judge ruled her civil lawsuit can proceed.

Judge Lewis A Kaplan's decision is a huge blow for Andrew, whose lawyer argued earlier this month the case should be thrown out as Ms Giuffre had waived her right to pursue the duke by signing a confidential settlement with disgraced financier Jeffrey Epstein.

The Queen's second son could pursue an out of court, and potentially multimillion-pound, settlement, but there have been suggestions Ms Giuffre may not be prepared to accept a deal.

Media lawyer Mark Stephens said: "Andrew has got no good options now. He can't make things better."

He told the BBC: "Essentially, I think he's either going to have to engage in the trial process or he's going to have to settle and that may well be his least worst option."

Andrew could ignore the case, meaning by default there would be a finding against him, or he could fight it out, meaning he would have to give a deposition under oath and the sexual assault allegations would be explored in open court.

Buckingham Palace declined to comment, saying: "We would not comment on what is an ongoing legal matter."

The development comes just two days after the Palace unveiled the full programme of events for the Queen's historic Platinum Jubilee.

2022 is meant to be a period of celebration for the royal family, but the monarch and senior royals face the prospect of the duke's accuser giving a detailed account of her allegations in court this autumn.

The institution of the monarchy is likely to be damaged by Ms Giuffre's case, which will be heard in New York and make headlines across the globe.

But the reputational damage in the public's eyes of a member of the royal family financially settling such a lawsuit could also be monumental.

Andrew's reputation has already been irreparably tarnished by his friendship with Epstein, a convicted sex offender, and he withdrew from public duties soon after his disastrous 2019 Newsnight interview failed to draw a line under his relationship with the disgraced financier.

In the conclusion of his written ruling, Judge Kaplan said: "For the foregoing reasons, defendant's motion to dismiss the complaint or for a more definite statement is denied in all respects.

"Given the court's limited task of ruling on this motion, nothing in this opinion or previously in these proceedings properly may be construed as indicating a view with respect to the truth of the charges or counter-charges or as to the intention of the parties in entering into the 2009 Agreement."

Outlining his reasons for denying the motion, Judge Kaplan said the court was not able at this stage to consider the duke's efforts to cast doubt on Ms Giuffre's claims or whether he was covered by the settlement agreement, suggesting these were issues for a trial.

He said: "The 2009 Agreement cannot be said to demonstrate, clearly and unambiguously, the parties intended the instrument 'directly', 'primarily', or 'substantially', to benefit Prince Andrew."

Ms Giuffre is suing the Queen's son for allegedly sexually assaulting her when she was a teenager.

She is seeking unspecified damages, but there is speculation the sum could be in the millions of dollars.

Ms Giuffre claims she was trafficked by Epstein to have sex with Andrew when she was aged 17 and a minor under US law.

The duke has vehemently denied the allegations and his legal team has argued from the lawsuit's first hearing that the case is "baseless".
The settlement between Ms Giuffre and Epstein, made public earlier this month, detailed how Andrew's accuser had received a 500,000 US dollar (£370,000) payout in 2009 and agreed to "release, acquit, satisfy, and forever discharge" the disgraced financier and "any other person or entity who could have been included as a potential defendant".

Andrew B Brettler, the duke's lawyer, had argued during a virtual hearing his client was a "potential defendant" as defined by the agreement and so the case "should be dismissed".

The lawyer said a potential defendant would be someone Ms Giuffre knew she had "claims against at the time that she filed the lawsuit" in 2009 against Epstein, whose former girlfriend Ghislaine Maxwell was convicted on December 29 of procuring teenage girls for him.

In his counter-argument David Boies, Ms Giuffre's lawyer, said only the parties of the settlement agreement – Epstein and Ms Giuffre and their associates – could benefit from it, and not a "third party" such as Andrew.

He added the duke would not be a "potential defendant" as referred to in the settlement, as the 2009 lawsuit made no allegation the duke had trafficked individuals for illegal sexual activity.

The lawyer told the hearing, held to hear arguments about dismissing the case: "He was somebody to whom the girls were trafficked – that's a different criteria."
THE INDEPENDENT 4 JANUARY 2022 - The judge at the Prince Andrew hearing appeared to take an unexpected sideswipe at a former US president, though he did not specify which one.

Prince Andrew's lawyers are currently working to fend off a sexual assault lawsuit from Virginia Giuffre, who says the convicted sex criminals Jeffrey Epstein and Ghislaine Maxwell "forced" her to have "sexual intercourse" with the Duke of York – an accusation that Andrew adamantly denies.

At Tuesday's proceedings, the prince's lawyers argued that this language was not detailed enough, but Judge Lewis Kaplan disagreed.

"It was sexual intercourse," the judge said, according to Newsweek reporter Jack Royston. "Involuntary sexual intercourse. There isn't any doubt about what that means, at least not since someone else was in the White House."

It's possible the judge was referring to former president Bill Clinton, who famously denied that he had had "sexual relations" with the White House intern Monica Lewinsky, sparking a national debate about what those words meant. He could also have been referring to Donald Trump, who faced multiple accusations of sexual assault. (Mr Trump has denied the allegations.)

On Twitter, journalists struggled to understand what the judge meant.

"A Bill Clinton joke from a Clinton appointee?" wondered Fox 5 New York reporter Mike Sacks.

Others transcribed the comment with the hashtag "#BillClinton."

Ms Giuffre's lawyers, meanwhile, have argued that the settlement does not mention Prince Andrew by name and is "irrelevant to Ms Giuffre's claim" against him.

On Tuesday, the two sides also argued over whether Ms Giuffre should be forced to lay out her accusations in more detail. On that point, Judge Kaplan sided with Ms Giuffre, quoting the following paragraph from her complaint:

"On one occasion, Prince Andrew sexually abused Plaintiff at Maxwell's home. During this encounter, Epstein, Maxwell, and Prince Andrew forced Plaintiff, a child, to have sexual intercourse with Prince Andrew against her will."

This was the language that Prince Andrew's attorneys called unclear.

"We don't know what the conduct was," attorney Andrew Brettler said, according to Inner City Press.

Judge Kaplan rejected this argument, making his quip about the former president. He also used an old-fashioned American idiom.

"With all due respect, Mr Brettler, that's a dog that's not going to hunt here," the judge said.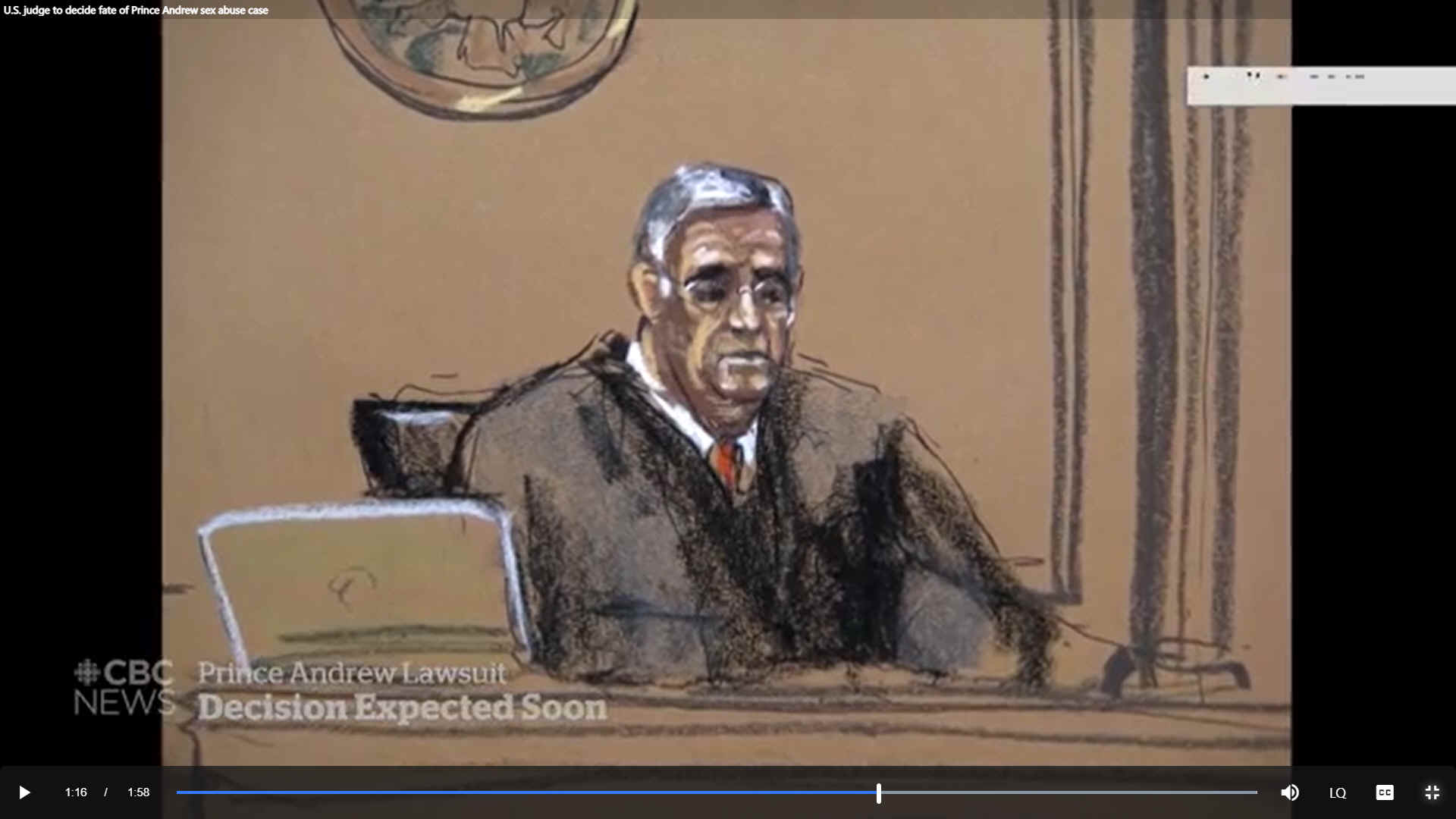 ..



Buckingham Palace have refused to comment on a judge's ruling to allow Virginia Giuffre's sexual abuse lawsuit against Prince Andrew to proceed.

Judge Lewis Kaplan dismissed Andrew's bid to have Ms Giuffre's civil case thrown out in a judgment issued on Wednesday.

A Palace spokesperson told The Independent: "We would not comment on what is an ongoing legal matter.''

The ruling clears way for Ms Giuffre's attorneys to move into a discovery phase of the trial - causing more embarrassment for Prince Andrew and the royal family.

Ms Giuffre alleges that Jeffrey Epstein forced her to have sex with his friends, including the duke, and that Andrew was aware she was only 17 at the time. She is suing Prince Andrew for battery and infliction of emotional distress.

Andrew, 61, strongly denies the allegations. In oral arguments held in New York last week, Andrew's attorney Andrew Brettler claimed a 2009 settlement agreement between Epstein and Ms Giuffre should shield the royal from legal liability.

In his ruling, Judge Kaplan said a key phrase Andrew's lawyers relied upon - that "other potential defendants" were covered by the settlement deal - did not cover the royal.

"The 2009 cannot be said to demonstrate, clearly and unambiguously, that the parties intended the instrument 'directly', 'primarily', or 'substantially' to benefit Prince Andrew," Judge Kaplan said.

Prince Andrew now faces the prospect of having years of private records forensically pored over, having to sit for a deposition under oath, and having other members of the royal family and police protection called on to provide testimony.

Judge Kaplan has indicated a trial could be held in New York in late 2022.

Ms Giuffre alleges she was trafficked by Epstein and ordered to have sex with Prince Andrew on three occasions in London, Manhattan and on Epstein's private island Little St James in the US Virgin Islands, when she was 17.

The Independent has approached Prince Andrew's spokesperson for comment.
"It was sexual intercourse," the judge said, "Involuntary sexual intercourse."



SKY NEWS 12 JANUARY 2022 - WHY JUDGE REJECTED PRINCE ANDREW'S BID TO HAVE LAWSUIT THROWN OUT

A US judge has set out his reasons for rejecting Prince Andrew's bid to have the sexual assault civil lawsuit against him thrown out.

The Duke of York is being sued by Virginia Giuffre who claims he "committed sexual assault and battery" upon her when she was a teenager.

In a 46-page document, Judge Lewis Kaplan said the royal's motion to have the case dismissed was "denied in all respects", meaning a civil trial will take place later this year.

Here, Sky News looks at the details of the judge's decision.

What had Andrew asked the judge to do?

Andrew's motion was to dismiss Ms Giuffre's complaint as "legally insufficient - not to determine the truth or falsity of charges in her complaint", according to the judge.

He said the prince "relies mainly, although not exclusively" on a 2009 agreement between Ms Giuffre and Jeffrey Epstein, who she alleges trafficked her to have sex with the royal.

The duke had argued that Ms Giuffre waived her right to sue him when she signed a $500,000 settlement with Epstein.

The judge said the court was prohibited "at this stage" from considering Andrew's efforts to "cast doubt on the truth of Ms Giuffre's allegations".

What are Virginia Giuffre's allegations?

Ms Giuffre's complaint alleges that she was sexually abused by Andrew when she was under 18.

She claims the duke forced her to have sex with him against her will at Ghislaine Maxwell's home in London.

Ms Giuffre also alleges that she was abused by Andrew during a visit to Epstein's private island, Little St James.

And she claims the royal abused her at Epstein's mansion in Manhattan, when she says Maxwell forced her to sit on Andrew's lap as he touched her.

Could Prince Andrew be stripped of his royal and military titles?

During this alleged incident, Ms Giuffre says Andrew "forced her to engage in sex acts against her will and was aware both of her age and that she was a coerced sex-trafficking victim".

In all three alleged incidents, Ms Giuffre claims that Epstein, Maxwell and Andrew "compelled her to engage in sexual acts by express or implied threat" and she feared "death or physical injury to herself or another, among other repercussions, if she disobeyed".

Ms Giuffre says Andrew's alleged actions continue to cause her "significant emotional and psychological distress and harm".

The judge said the agreement between Epstein and Ms Giuffre was "the crux" of Andrew's motion.

The royal had argued Ms Giuffre's claims against him were "barred" by the terms of the settlement, he added.

The 2009 document said Ms Giuffre had agreed to "release, acquit, satisfy, and forever discharge" Epstein and "any other person or entity who could have been included as a potential defendant".

The judge said there were "two pivotal issues"; whether the language in the agreement "unambiguously applies" to Andrew, and whether the duke - who was not mentioned by name in the settlement - was entitled to invoke it.

"The 2009 agreement is far from a model of clear and precise drafting," the judge said.

On whether Andrew was a "potential defendant" in the 2009 case, the judge said that "unless the terms of an agreement leave no unreasonable doubt… the ambiguity must be resolved by the trier of fact, ordinarily a trial jury".

The judge said "better drafting" of the 2009 agreement "could have eliminated any uncertainty" but the meaning of the phrase was "far from self-evident".

The judge said that "at one level… literally anyone 'could have been included as a… defendant'".

"If the plaintiff had wished to include someone else - anyone else - as a defendant, she easily could have done so," he added.

"Someone can be included as a defendant in a lawsuit simply by including that person's name in the caption of a complaint. Nothing else is required."

The judge said logic suggested Ms Giuffre and Epstein had "competing goals" and the "muddled" language in the agreement "may have arrived at something of a middle ground".

"It is enough to conclude that the meaning of this pivotal phrase in the contract is not by any means unambiguous and free of conflicting inferences," he went on.

"The agreement is therefore ambiguous. Accordingly the determination of the meaning of the release language of the 2009 agreement must await further proceedings."

Epstein settlement 'cannot be said' to benefit Andrew

The judge said the confidentially clause of the 2009 agreement "could reasonably be interpreted" that " no one was intended to use the terms… in any proceeding or case involving Epstein".

"The 2009 agreement cannot be said to demonstrate, clearly and unambiguously, the parties intended the instrument 'directly,' 'primarily,' or 'substantially,' to benefit Prince Andrew," he added.

The judge said that Ms Giuffre's claim that she was forced to sit on Andrew's lap while he touched her was "sufficient to state a battery claim under New York law, regardless of which part/parts of her body defendant ultimately is alleged to have touched".

He added that "it should go without saying that the alleged conduct, if it occurred, reasonably could be found to have gone 'beyond all possible bounds of decency and is intolerable in a civilised community'."

He said Ms Giuffre "asserts that the alleged battery caused some measure of 'extreme emotional distress' and 'psychological trauma'."

Virginia Giuffre's allegations 'neither vague or ambiguous'

The judge said Andrew's motion for "a more definite statement" on Ms Giuffre's allegations was "meritless".

"Ms (Virginia) Giuffre's complaint is neither 'unintelligible' nor 'vague' nor 'ambiguous'," he added.

"It alleges discrete incidents of sexual abuse in particular circumstances at three identifiable locations. It identifies to whom it attributes that sexual abuse.

"While he understandably seeks more detail about the precise details of (Ms Giuffre's) claims, he will be able to obtain that detail during pretrial discovery."

The judge said Andrew's suggestion that he "cannot reasonably prepare a response" to Ms Giuffre's allegations "plainly contradicts" his previous documents in which he denies her claims "in no uncertain terms".

Judge's conclusion

In his conclusion, the judge said: "For all the foregoing reasons, defendant's motion to dismiss the complaint or for a more definite statement is denied in all respects."

He added that "given the court's limited task of ruling on this motion, nothing in this opinion or previously in these proceedings properly may be construed as indicating a view with respect to the truth of the charges or counter-charges".

Andrew, who denies the allegations against him, is expected to face a civil trial between September and December.

BALMORAL OR IMMORAL - You would be persuaded by this picture, that Epstein and Ms Maxwell, were good friends of the Duke. On the other hand, Prince Andrew was always entertaining big business, in promoting Great Britain Ltd. Much the same as Queen Elizabeth brokered foreign deals onboard HMY Britannia.
The Prince may not remember the 17 year old Virginia Roberts, but unless this photograph is a fake (doubtful - it must have been checked out) he did meet the young lady at some point - even if only posing at a drinks party, and Ghislaine Maxwell was at this meeting. One question we would ask is how do we know the age of the claimant from this picture? She could easily be 18 or older. Or she may have claimed to be over 18, for Ghislaine to have allowed Virginia to have been photographed with the Duke. No doubt, testimony from Ms Maxwell will clear that up. And where and when was the picture taken, and by whom? You can imagine that with US State laws varying, and this picture looking for all the world like London, where the age of consent is 16, the precise details relating to the taking of this picture are extremely important. It might be worth checking passports, etc. Not that we are saying anything did or did not happen between the Prince and Ms Roberts. For the sake of argument, if some did take place (that the Duke cannot recall) and it was in London, then no crime had been committed. You can marry a girl in Spain and Tahiti at 13 (we think). Hence, any prosecution would need to be very sure of dates and places to begin mounting an investigation. It would not be fair to even interview the Prince, until the facts had been established, for fear of trying to trick him into something he could not possibly remember. We know of a case where penetration had been alleged during a police interview, but the evidence told only of natural marks and a hymen that could not be opened [even] with labial traction. A so-called child specialist gave evidence at trial, that the natural marks could only be explained by penetration. Legal Aid restrictions prevented the defendant in that case from instructing a specialist. Sussex police allowed the jury to hear misleading evidence, and the man was convicted on naturally occurring marks, found in females of all ages. British justice is such that despite other discrepancies being identified, such as a diary being attributed by the trial judge to the defendant, when it belonged to a psychiatric nurse, an appeal has never made it back to the Courts. Europe sent back a claim after 4 years, suggesting the wrongly convicted man had a domestic remedy. On that basis, good luck to anyone facing trial in the UK. At least you have unlimited funds for your legal team in the USA.
...

Prince Andrew & the Epstein Scandal: The Newsnight Interview - BBC News - 4,840,669 views - 17 Nov 2019

In a Newsnight special, Emily Maitlis interviews the Duke of York as he speaks for the first time about his relationship with convicted paedophile Jeffrey Epstein and allegations which have been made against him over his own conduct.

The Duke of York speaks to Emily Maitlis about his friendship with Jeffrey Epstein and the allegations against him. In a world exclusive interview, Newsnight's Emily Maitlis speaks to Prince Andrew, the Duke of York at Buckingham Palace.

For the first time, the Duke addresses in his own words the details of his relationship with convicted sex offender Jeffrey Epstein, who took his own life while awaiting trial on sex-trafficking charges.

In 2015, Prince Andrew was named in court papers as part of a US civil case against Epstein. The Prince, who is the Queen's third child, also answers questions about the allegations made against him by one of Epstein's victims, and discusses the impact of the scandal on the Royal family and his work.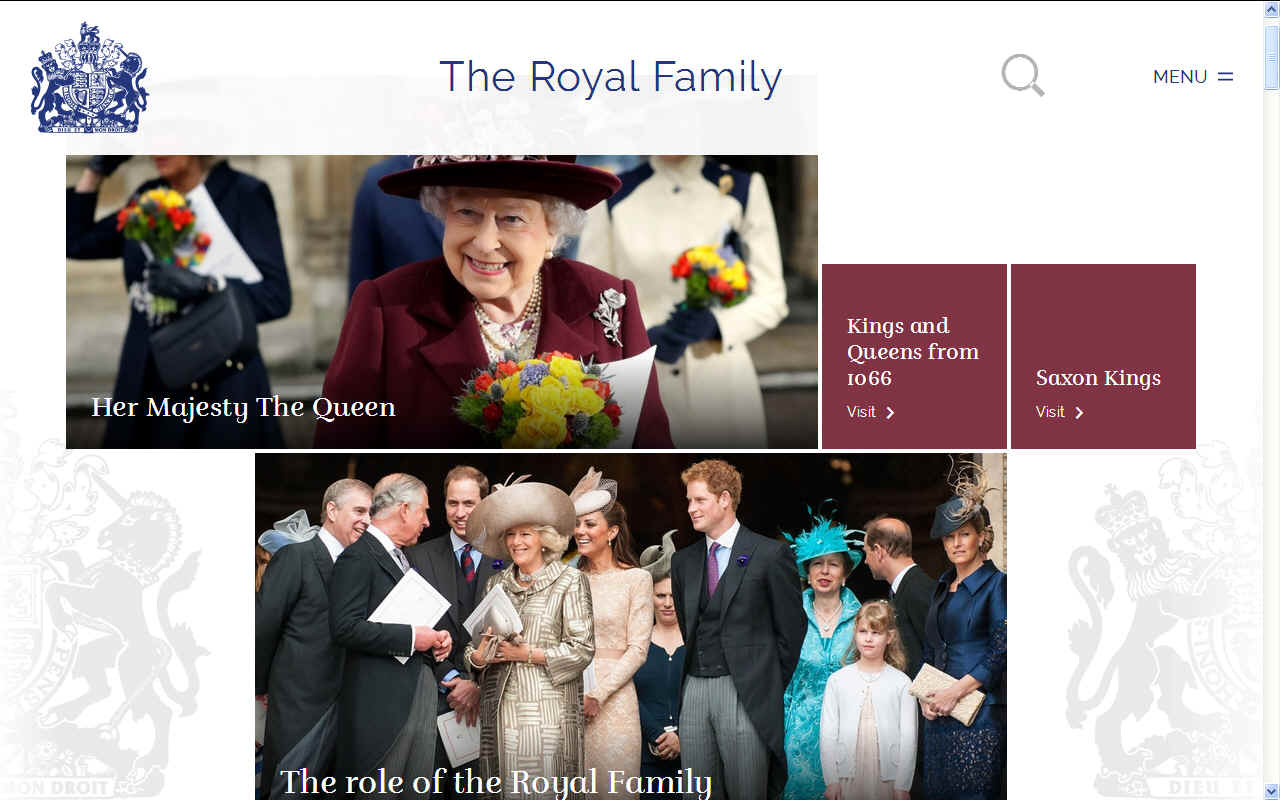 NOW IS THE TIME FOR CHANGE - Under the present system where the Head of State is a royal, and there is no written constitution, politicians like David Cameron and Boris Johnson can lie with impunity - even to Queen Elizabeth - and not face penalties. Police officers can shoot unarmed civilians and not be sent to prison, and planning officers can deceive the Secretaries of State and High Court judges, and not be prosecuted. In effect, it is alleged that there is little justice in England, Northern Ireland, Scotland and Wales. We aver that such machinations are costing the ordinary taxpayer, Treasury and the Crown (being the state) significant sums of money, while adding to the UK's carbon footprint. Hence, the country is not being run effectively by the at present; defective administration, not to serve its citizens, but to sustain and profit itself. Unlike the US Constitution of 1791 that exists to serve the people. The Office of the Scottish Charity Regulator (OSCR) is examining fundraising practices at the Prince's Foundation, following allegations that the Prince of Wales' closest former aide co-ordinated with "fixers" over honours nominations for a Saudi billionaire donor.
LINKS & REFERENCE

https://www.msn.com/en-gb/news/world/why-judge-rejected-prince-andrew-s-bid-to-have-lawsuit-thrown-out/ar-AASI6Ca
https://www.msn.com/en-gb/news/world/why-judge-rejected-prince-andrew-s-bid-to-have-lawsuit-thrown-out/ar-AASI6Ca
https://www.msn.com/en-gb/news/uknews/duke-s-accuser-can-have-day-in-court-as-judge-rules-civil-sex-case-will-proceed/ar-AASHwZm
https://www.msn.com/en-gb/news/uknews/duke-s-accuser-can-have-day-in-court-as-judge-rules-civil-sex-case-will-proceed/ar-AASHwZm
https://www.msn.com/en-gb/news/world/prince-andrew-buckingham-palace-responds-as-royal-loses-bid-to-block-virginia-giuffre-sex-abuse-lawsuit/ar-AASHMKQ
https://www.msn.com/en-gb/news/world/prince-andrew-buckingham-palace-responds-as-royal-loses-bid-to-block-virginia-giuffre-sex-abuse-lawsuit/ar-AASHMKQ
Please use our A-Z INDEX to navigate this site