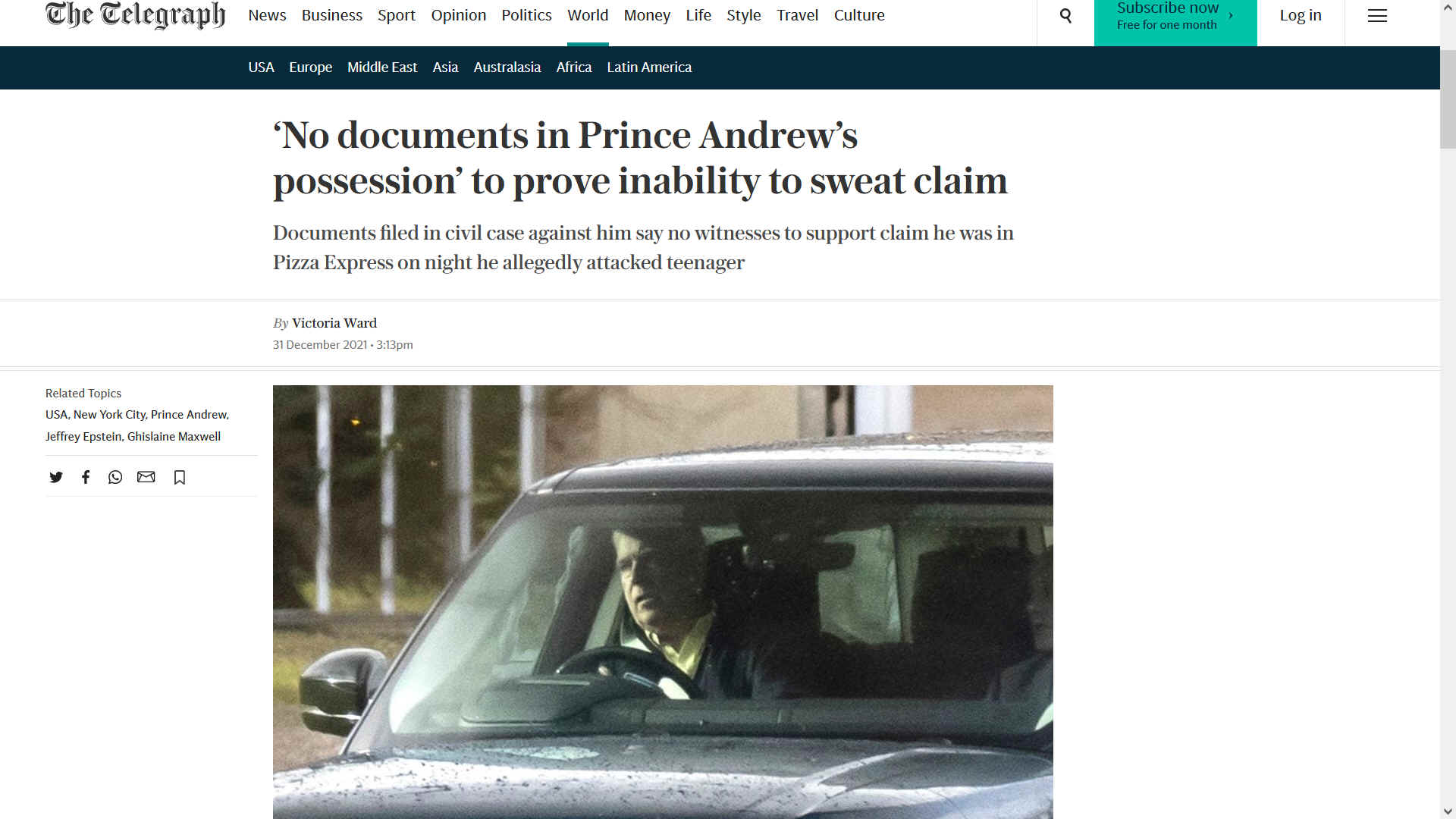 The Duke of York has become a virtual exile in the UK, for fear of extradition. UK law is even more strict than US, where under the Sexual Offences Act 2003, a claimant is to be believed, regardless of the lack of any proof, other than the say so of a claimant. This reverses the Article 6 protections, where a person is to walk into a court innocent, until proven guilty. In the UK, you are guilty until proven innocent. The UK, with Her Majesty Queen Elizabeth as head of state, is guilty of removing the human rights of those accused of sexual offences in the UK. This statute was enacted after development by David Blunkett, himself guilty of extra marital activities that could have influenced him, if as alleged, he was being plied with sexual favours by a female with a vested interest, urging him to deprive UK defendants of rights granted under the Universal Declaration and European Convention. In an ironic twist of fate, it now appears that the Queen's 2nd born son, may have fallen foul of rules designed to increase conviction rates, regardless of innocence or guilt - though in the US. This is called noble cause corruption. The Crown does not mind filling prisons with an extra quota of men and women, around 3-5% of which are more than likely innocent - because the State has also deprived them of any effective remedy, by removing Article 13 from the HRA 1998, and cutting Legal Aid to the point where it is impossible to mount a comprehensive defence. They have thus anticipated the effect their rule bending will cause, and cut off any path to justice for those wrongly convicted.
Andrew Brettler is the attorney acting for Andrew Mountbatten-Windsor agaist Virginia (Roberts) Giuffre, in the case of alleged rape when his client was a minor under US law, where the age of consent is 18, but just rape in the UK, where the age of consent is 16.
That means that according to US law, women in the US are less intelligent than those in England. It also means that women is Spain and France are much more advanced in their thinking.
We wonder how that is possible, where the more advanced civilization, appears to be the more retarded in admitting that their children are not that well informed.
Or is that to do with older women's rights. Who might otherwise be left on the shelf one year earlier. Food for thought.
It is an indictment of the promiscuous age we live in perhaps. With the more permissive society, seeking to stave off penetration of their children with threats of imprisonment, for as long as possible.
This is surely a case for artificial sex companions if ever there was one.
The real bone of contention is surely not age, but rape. That the events took place without the consent of the girls in question, and that it is alleged, that they were trafficked. In other words they were forced into a life of prostitution. If so, Virginia seems to have done pretty well out of it!
If so, what was the going rate? How did they keep the girls secured. Were they locked up drugged and beaten, or were they willing participants - looking to play the odds - the moment an opportunity arose?
See 12th January decision: Judge Lewis Kaplan said he should be able to make a decision "pretty soon" as to whether Virginia Giuffre's sex assault civil lawsuit against Prince Andrew should be dismissed.
"It was sexual intercourse," the judge said, according to Newsweek reporter Jack Royston. "Involuntary sexual intercourse. There isn't any doubt about what that means, at least not since someone else was in the White House."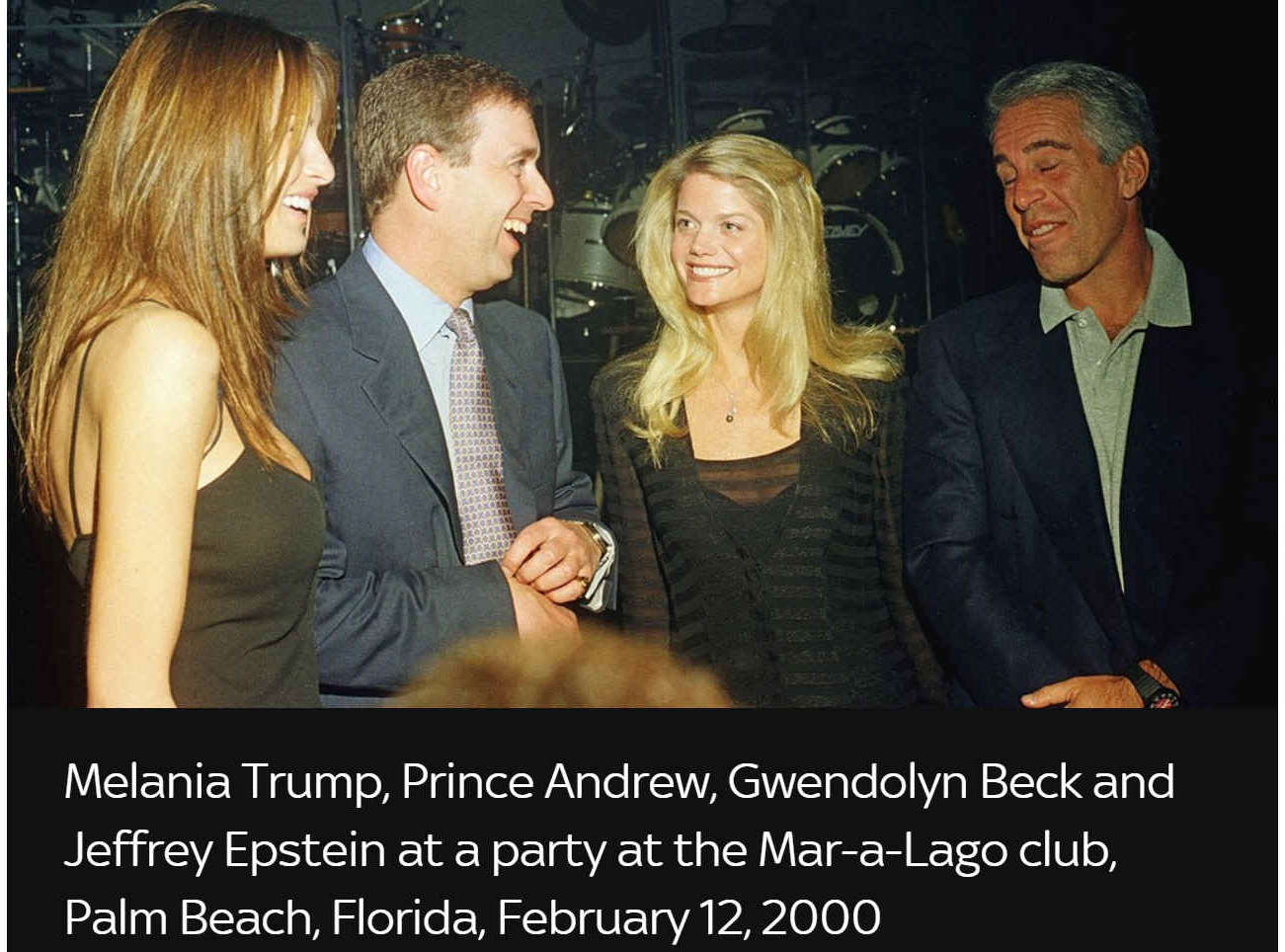 Prince Andrew, now Andrew Mountbatten-Windsor, is currently defending the sexual assault lawsuit from Virginia Giuffre, who says the convicted sex criminals Jeffrey Epstein and Ghislaine Maxwell "forced" her to have "sexual intercourse" with the then Duke of York – an accusation that Andrew adamantly denies, but has so far failed to redress with any kind of solid evidence.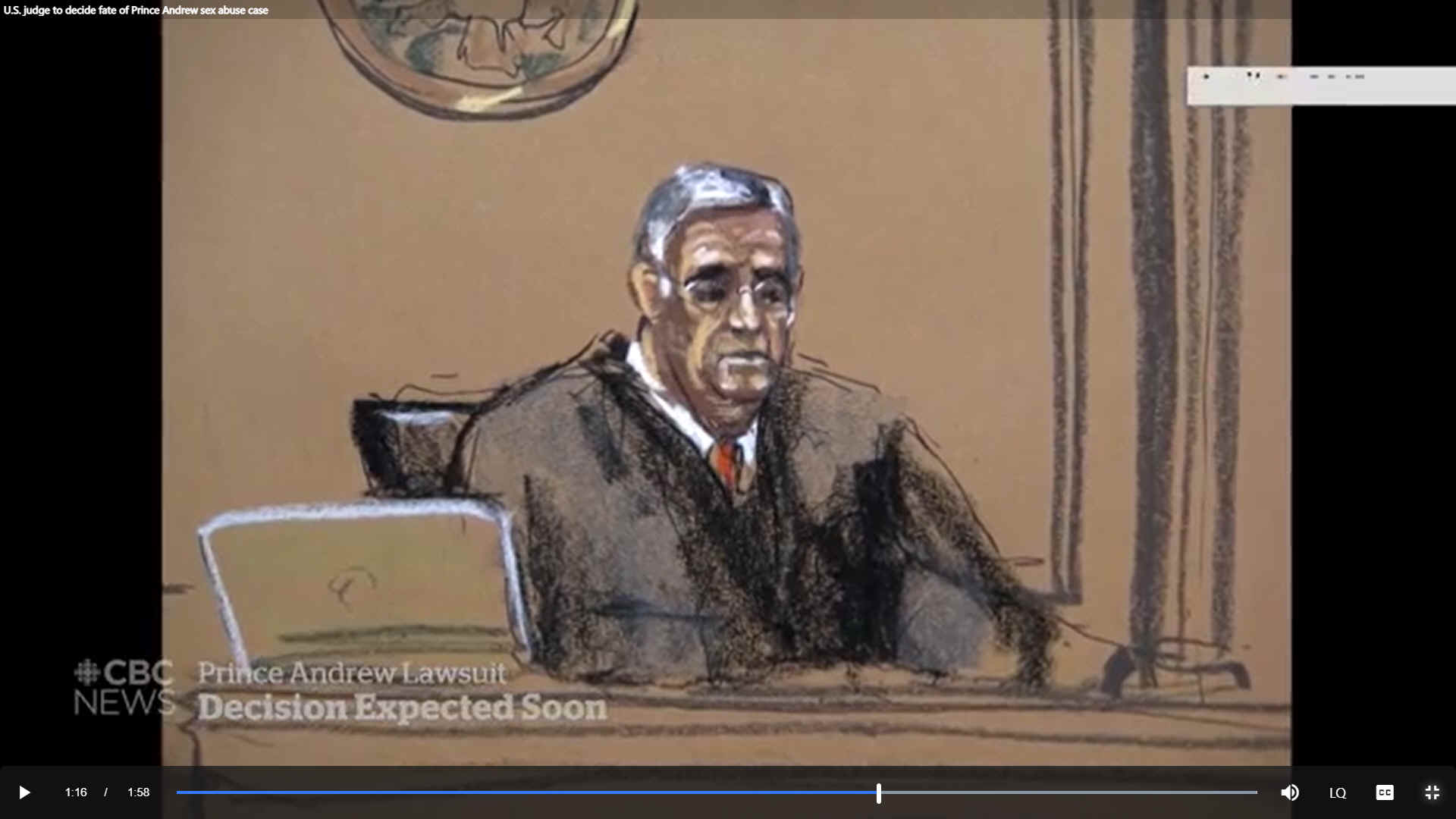 THE INDEPENDENT 5 JANUARY 2022 - VOICES: PRINCE ANDREW MAY NOT NEED TO SWEAT ANY LONGER

What a day to be Judge Lewis Kaplan, the district judge serving on the United States District Court for the Southern District of New York – the man with the fates of Virginia Roberts Giuffre and Prince Andrew in his hands, and the eyes of the world upon him.

..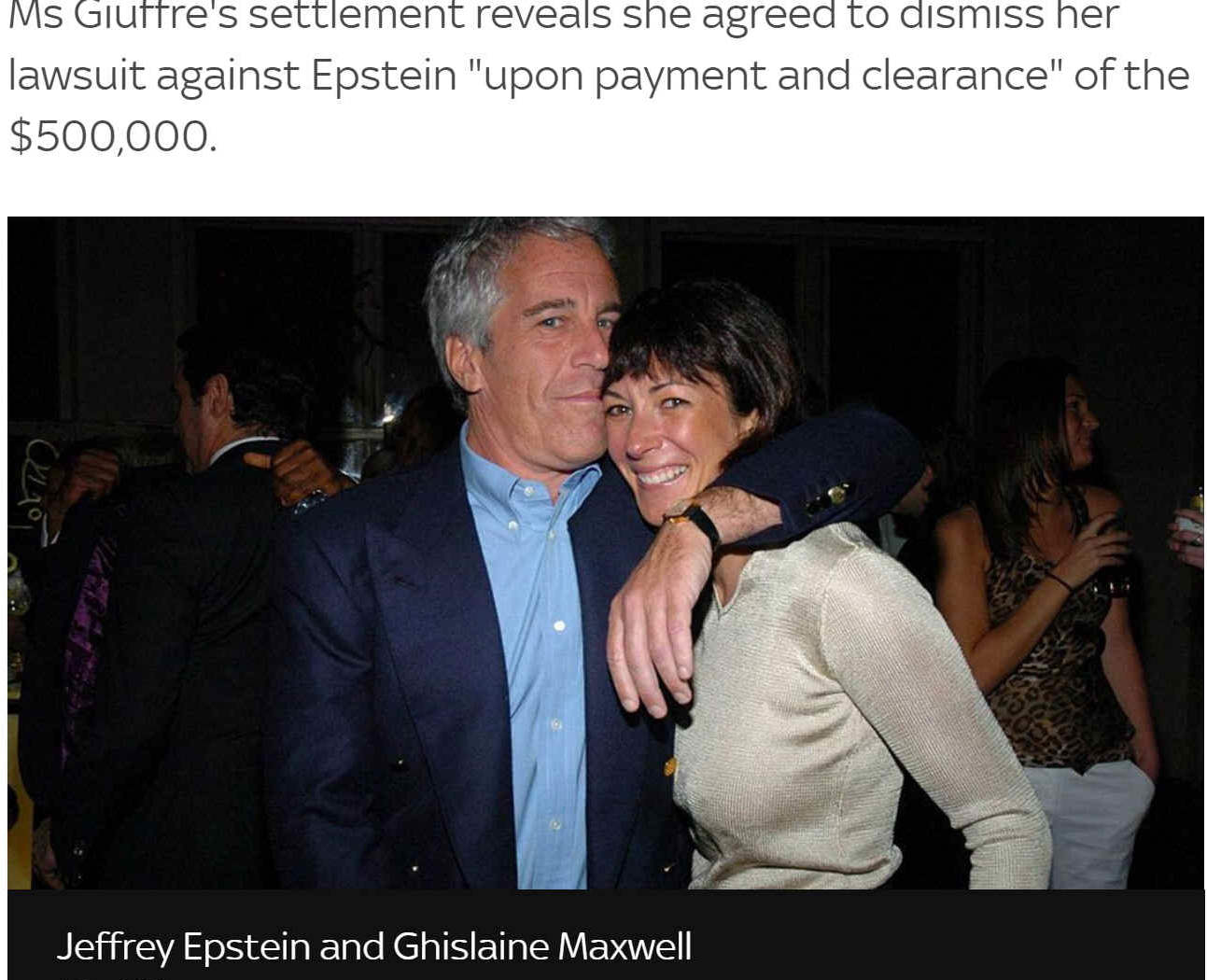 MSN Prince Andrew: Why sexual assault case against Duke of York could be nightmare for royals and Scotland Yard
If the case against Prince Andrew is like a slow drip, drip of information, none of which was good for him or the Monarchy, where in a modern society, it is absurd that a person without any administrative gifts or qualifications might inherit the reins to the country in a modern democracy. It is high time that the cards were shuffled, in the interests of the people who are suffering as a result of negligence on the part of the Crown, in failing to secure affordable houses for the electorate, cheap renewable energy and food at sensible prices - free of plastic and toxins.


The lawyer representing Virginia Giuffre, is David Boise.
BALMORAL OR IMMORAL - You would be persuaded by this picture, that Epstein and Ms Maxwell, were good friends of the Duke. On the other hand, Prince Andrew was always entertaining big business, in promoting Great Britain Ltd. It's hard to believe that a prostitute would pose for a picture and be smiling, just as much as Ghislaine would allow a picture to be taken, if she was effectively the Madam of a high class brothel.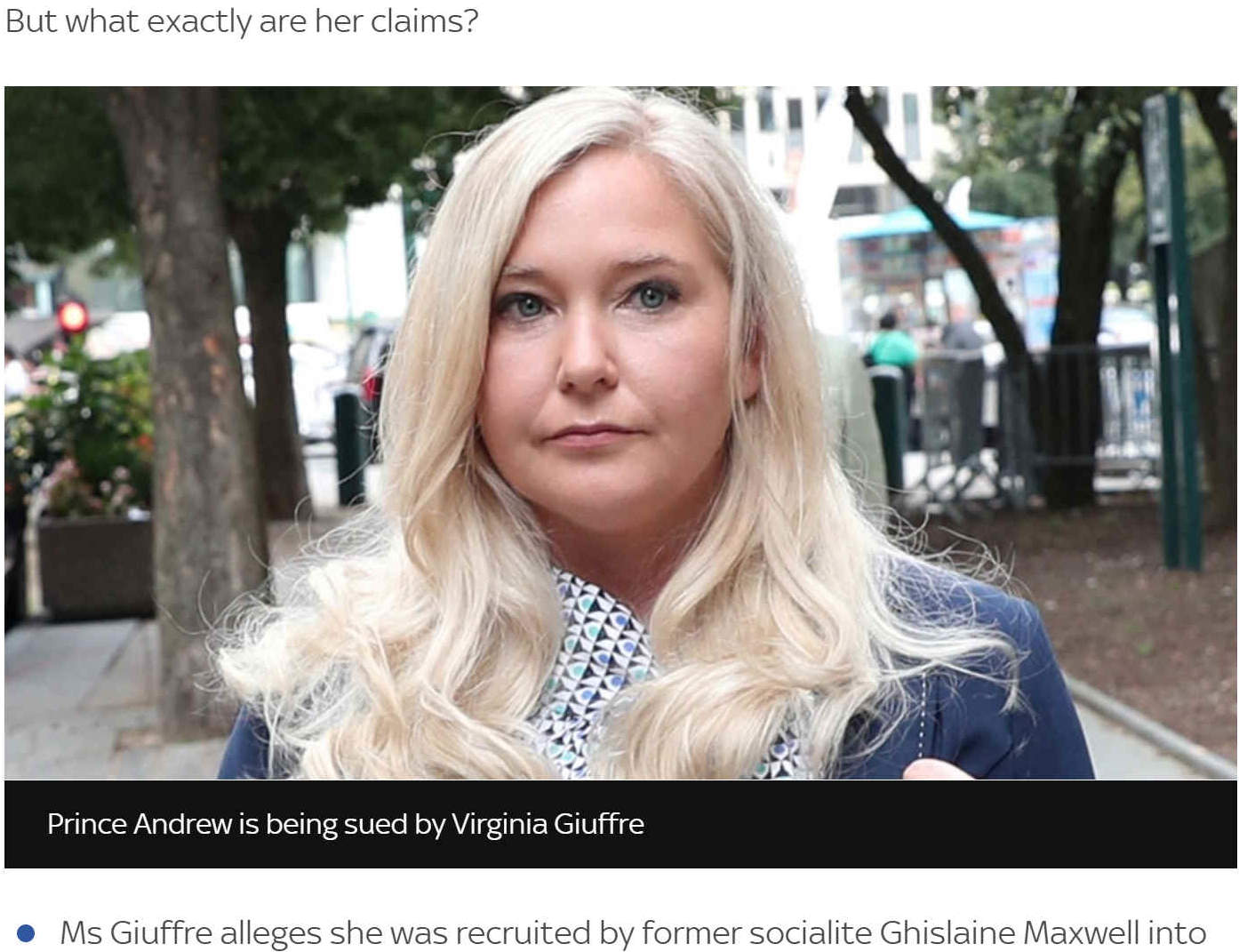 ..

Prince Andrew & the Epstein Scandal: The Newsnight Interview - BBC News - 4,840,669 views - 17 Nov 2019

In a Newsnight special, Emily Maitlis interviews the Duke of York as he speaks for the first time about his relationship with convicted paedophile Jeffrey Epstein and allegations which have been made against him over his own conduct.

The Duke of York speaks to Emily Maitlis about his friendship with Jeffrey Epstein and the allegations against him. In a world exclusive interview, Newsnight's Emily Maitlis speaks to Prince Andrew, the Duke of York at Buckingham Palace.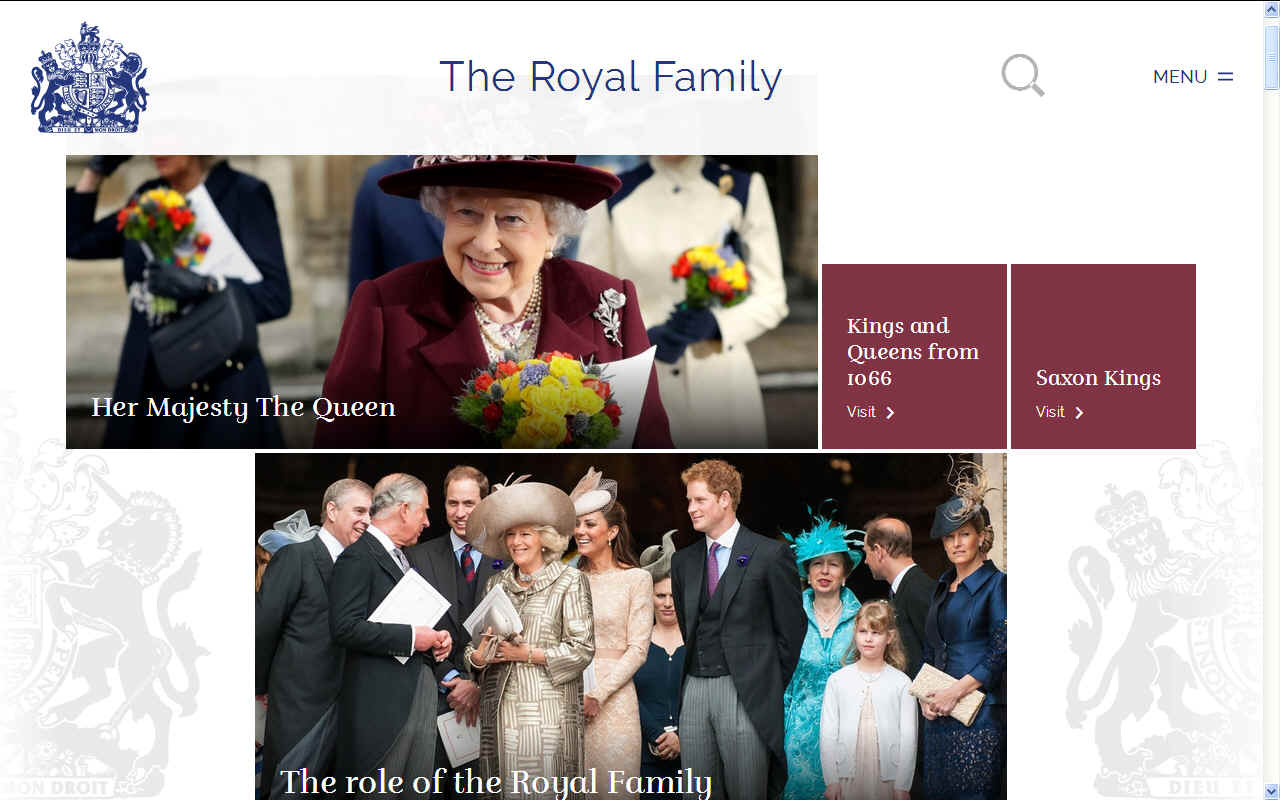 NOW IS THE TIME FOR CHANGE - Under the present system where the Head of State is a royal, and there is no written constitution, politicians like David Cameron and Boris Johnson can lie with impunity - even to Queen Elizabeth - and not face penalties. Police officers can shoot unarmed civilians and not be sent to prison, and planning officers can deceive the Secretaries of State and High Court judges, and not be prosecuted. In effect, it is alleged that there is little justice in England, Northern Ireland, Scotland and Wales. We aver that such machinations are costing the ordinary taxpayer, Treasury and the Crown (being the state) significant sums of money, while adding to the UK's carbon footprint. Hence, the country is not being run effectively by the at present; defective administration, not to serve its citizens, but to sustain and profit itself. Unlike the US Constitution of 1791 that exists to serve the people. The Office of the Scottish Charity Regulator (OSCR) is examining fundraising practices at the Prince's Foundation, following allegations that the Prince of Wales' closest former aide co-ordinated with "fixers" over honours nominations for a Saudi billionaire donor. Britain is held to be the most corrupt country in the world when it comes to laundering drug money.
LINKS & REFERENCE
https://www.telegraph.co.uk/world-news/2021/12/31/prince-andrews-accuser-asks-duke-submit-evidence-inability-sweat/
https://www.dailymail.co.uk/debate/article-10359545/STEPHEN-GLOVER-Legal-tricks-wont-wash-Prince-Andrew-jeopardising-monarchy.html
https://www.msn.com/en-gb/entertainment/celebrity/prince-andrew-told-he-will-face-justice-after-ghislaine-maxwell-verdict/ar-AASi1eJ
https://www.bbc.co.uk/news/world-us-canada-59780323
https://www.msn.com/en-gb/news/world/virginia-giuffre-s-lawyer-suggests-calling-meghan-markle-to-testify-in-prince-andrew-case/ar-AAS3f5u
https://www.msn.com/en-gb/news/courts/epstein-accuser-takes-legal-action-against-duke-of-york-over-alleged-assault/ar-AAN7T69
https://www.msn.com/en-gb/news/courts/andrew-s-legal-team-stonewalling-lawyers-of-his-accuser/ar-AAN9XYk
https://www.msn.com/en-gb/news/courts/prince-andrew-s-legal-team-accused-of-being-totally-uncooperative-over-sexual-assault-allegations/ar-AANalqM
https://www.msn.com/en-gb/news/uknews/sorry-prince-andrew-but-you-can-t-stay-in-balmoral-forever/ar-AANbRpM
https://www.msn.com/en-gb/news/uknews/met-police-to-review-jeffrey-epstein-allegations-amid-prince-andrew-lawsuit/ar-AANeqs9
https://www.msn.com/en-gb/news/uknews/prince-andrew-s-1-5m-loan-paid-off-by-firms-linked-to-tory-donor-report/ar-AAQMCd7
Please use our A-Z INDEX to navigate this site