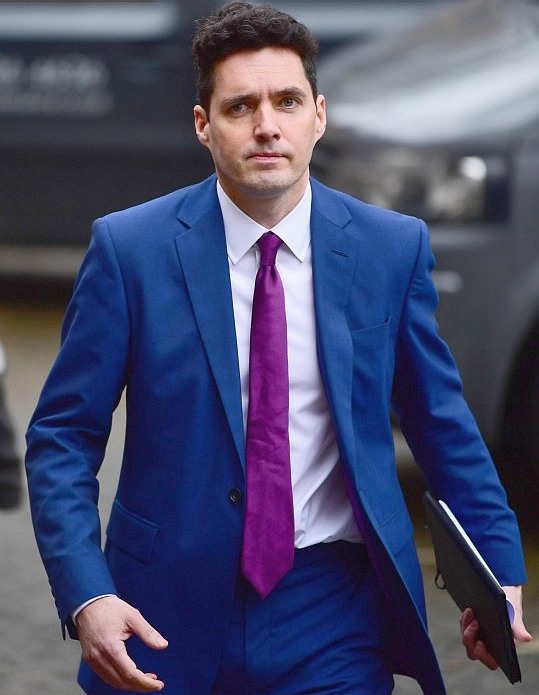 HUW MERRIMAN - The Conservatives appear content to continue to rape the countryside and still make no provision for low cost housing, causing a continuation of the renting society created by Margaret Thatcher. They could put a stop to that by simply insisting councils use their compulsory purchase powers to earmark land for genuinely affordable homes.
BT MONOPOLY - TRANSPORT COMMITTEE - CONSERVATIVE ASSOCIATION - WEALDEN COUNCILLOR
A GOVERNMENT UP SHIT CREEK WITHOUT A PADDLE
Huw Merriman is the local member for Shit Creek, Herstmonceux and Battle, and has been for many years, so knows about the the National Planning Policy Framework and appalling state of the A271 road, especially as he is on a transport select committee, chair in fact. Strange then that he does not answer correspondence on transport infrastructure!
Our local MP is fully aware that Wealden has no rolling stock of land for affordable housing, neither 5 or 10 year plans, and that the homeless are dying sleeping rough on the streets, while thousands of families are in temporary accommodation and others facing eviction because of high rents, sustained by favours for chummy property developers like (for example) the Clarion Group, who don't build affordable housing, but specialise in so-called social renting.
The Wealden Action Group have been saying for years that we need a special police force to prosecute corrupt planning officials. In 1997 a Petition went to Sussex police, who by not interviewing any of the claimants to obtain their evidence on matters that a council panel could not look at (it being beyond their remit), proved how corrupt the system is by failing to investigate the report of 12 crimes - all of which claimants were independent and unrelated. It is alleged that Huw will not meet with any person to talk about planning corruption.
Huw is on a House of Commons Transport Select Committee, looking at various issues, such as the reports of a mass outbreak of Covid-19 at the offices of the Driver and Vehicle Licensing Agency in Swansea. The Transport Committee held an urgent evidence session with the DVLA to examine the circumstances behind the outbreak. It is just a coincidence that we have a driver shortage - and that such issue was not tackled in time to prevent petrol pump queues. Thank heavens he's not on any electricity energy committee.
TELECOMMUNICATIONS
In 2021 a concerned member of the public wrote to Huw about the monopoly situation enjoyed by BT and OpenReach and dreadfully slow broadband speeds in Herstmonceux. Once again, Huw decided not to respond. This makes us wonder if he is an MP abiding by the Parliamentary Code of Conduct, where a special duty is owed to his constituents, or if he is off on a jolly pursuing his own career, using his MP status to foster commercial contacts for when he stands down. So it is alleged.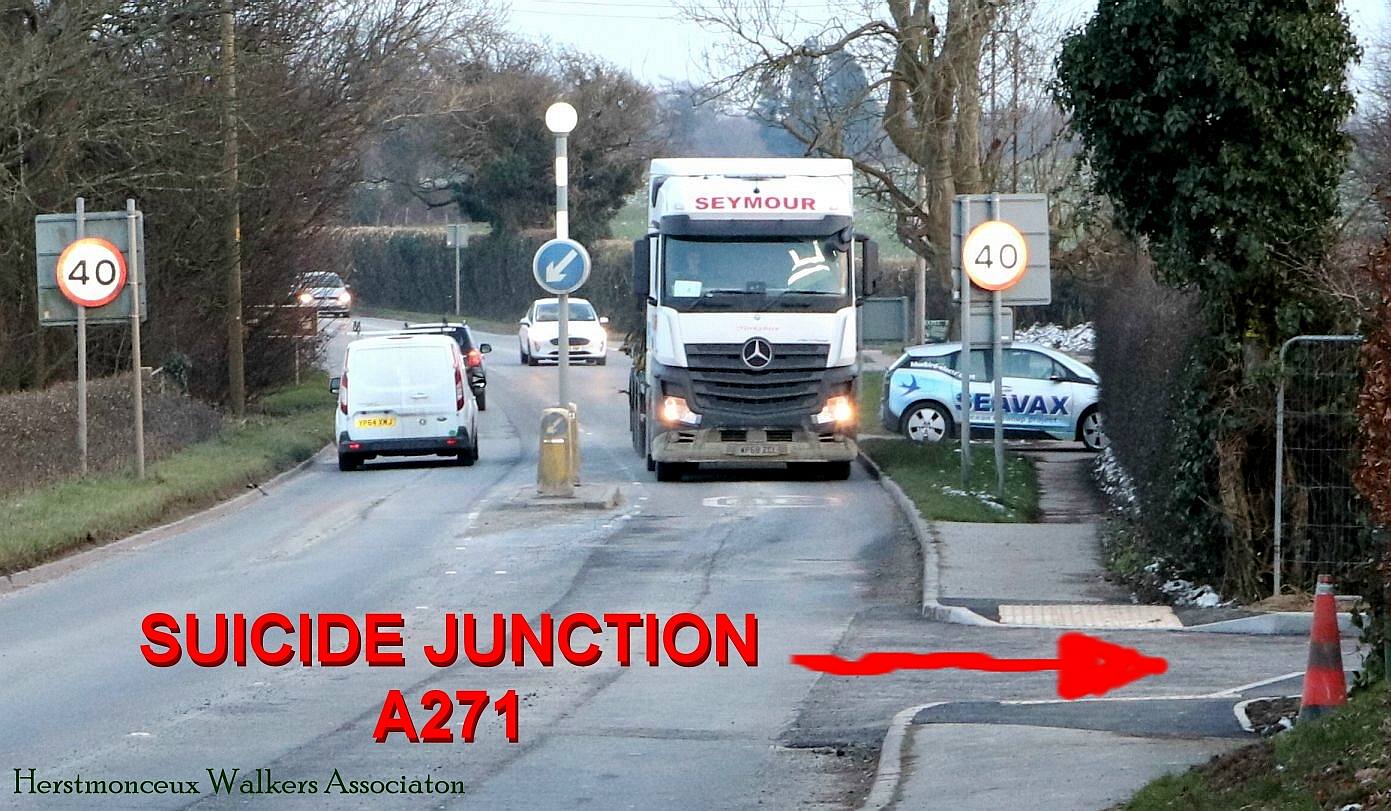 FEB 11 2021 - A large Mercedes truck approaches Suicide Junction, passing by the football grounds, into the 30 mph speed zone, up Death Hill. The average speed at approach is well over 40 mph in both directions. Being on a transport committee, we imagine that Mr Merriman will be particularly concerned about potentially dangerous junction, overloading of the A271's limited infrastructure and potholes that are prevalent in along this stretch of country road in Sussex.

GRENFELL TOWERS

Huw Merriman, has joined forces with 35 fellow Conservative MPs to deliver legal protection to leaseholders who face crippling bills to make their homes safe.

New checks on homes since the Grenfell Tower fire in London, which killed 72 people in 2017, have laid bare decades of poor building practices and defective materials. This has left at least 3 million people across the UK living in homes which are deemed unsafe. With developers, insurers and owners having gone into bankruptcy or refusing to take responsibility, leaseholders have been left to cover the cost of remediation. Nationally, this could be as much as £16 billion or an average of £50,000 per householder.

Amongst those in this situation are 66 leaseholders from the Landmark apartment complex on Bexhill seafront. Mr Merriman has raised their plight in Parliament when calling for the Government to force the building industry to set up a levy to repay the cost of repairs.

Now, the MP has tabled an amendment to the forthcoming Fire Safety Bill. If passed, the amendment would ensure that leaseholders could not be charged.

Huw Merriman said "If someone is unfortunate to buy a car, and it was found not to be safe when it was sold, the manufacturers would have to fix it or replace it. The same recompense should be provided by those responsible for selling new homes which were nowhere near the standards expected of them.

"Builders, developers, the mortgage industry and those involved in the design and sale of these properties should be required to pay up. It is not conceivable that they will have the cash reserves to do so immediately so the taxpayer will have to front-up and then get reimbursed by an industry levy. Residents from the Landmark, in Bexhill, have been put in an intolerable situation. We cannot continue with unsafe properties being occupied by residents paying huge sums on temporary 'waking watch' fire patrols and high insurance premiums. These residents are scared to live in their homes, unable to cover the cost of repairs and unable to sell without a vast financial loss.

"This is a national scandal and requires a national solution. I will continue to fight on in Parliament for the residents in the Landmark, and all other residents in a similar plight across the country. It should not need to come to a vote because the Government has agreed, in principle only at this stage, that leaseholders should not have to pay. The fund made available by the Government is only a fraction of the total cost. This fund should be enlarged and ultimately paid for by the industry responsible, not be every other taxpayer. Now is the time for a resolution to be found and for these repairs immediately carried out."

The MP's stance comes following a previous campaign to help a group of elderly residents of shared living accommodation who were facing were large financial outlays from faulty design. Commenting on the need for wider reform, the MP said "Leaseholders in this country lack basic protections and are often ripped off by those above them in the contract hierarchy. This is no good for the market or for the consumer. Change is long overdue."
The situation is similar to the proposal to build houses on a feed slope to the only working well in Herstmonceux. Homeowners will be carrying the can in any contamination prosecutions and their homes will be blighted as a result. There is no bond in relation to claims, leaving the developers and Wealden council to be sued, but the developers Clarion Group, have already distanced themselves by selling to Latimer Developments, in what looks very much like a damage limitation exercise, allegedly - in the full knowledge that the proposed housing is sure to lead to prosecutions for groundwater contamination.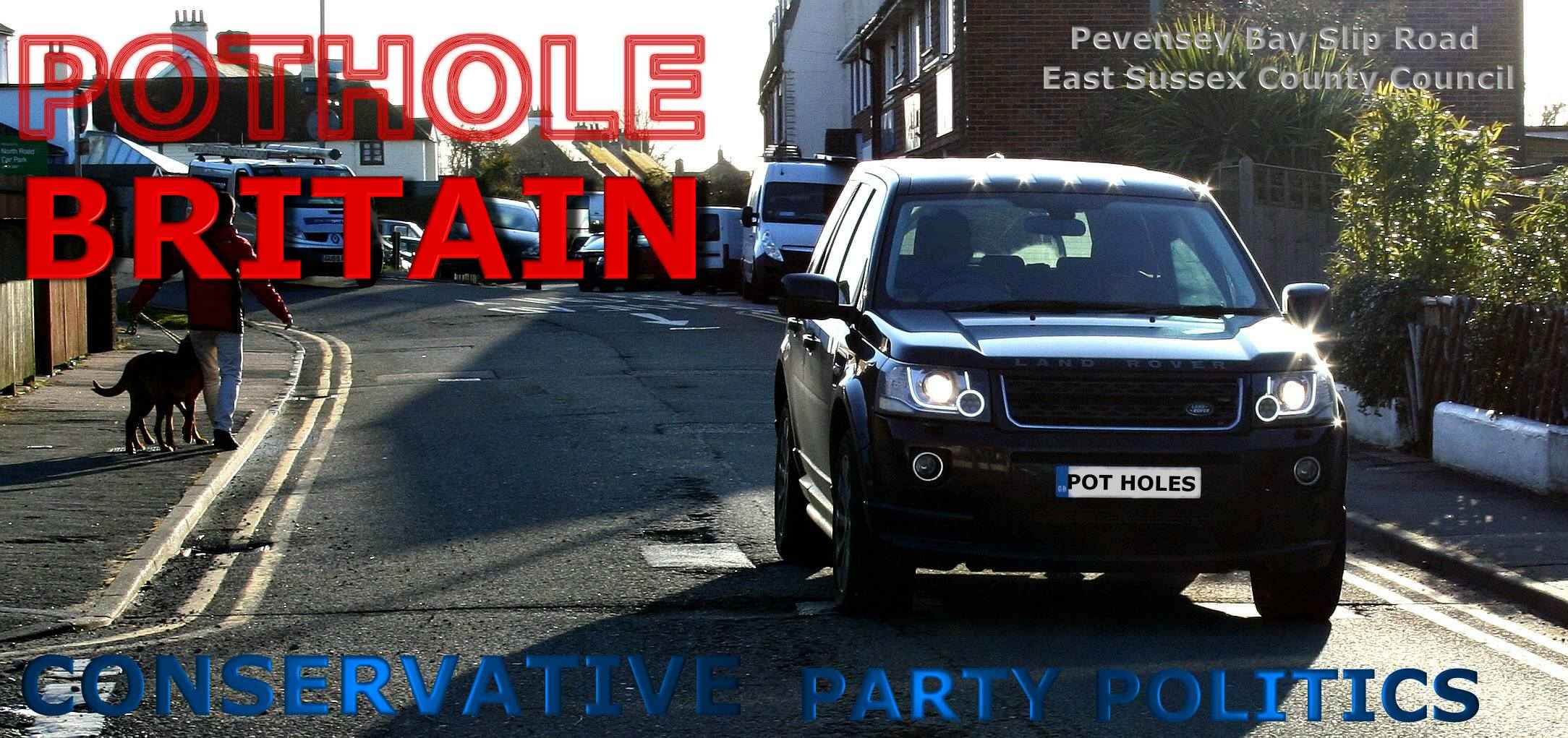 DOWNRIGHT DANGEROUS - We pay our taxes but get no value for all our hard earned pounds. Don't forget that our income is taxed along with just about everything we buy. Even buying a house is subject to stamp duty and dying also costs money with death duties. Shit! How are they getting away with bleeding the electorate dry like this and not even providing roads without potholes. We've got no chance with Covid-19 and the dysfunctional NHS.
A BIT ABOUT HUW

Merriman was born on 13 July 1973 in Brackley, Northamptonshire, England to Richard and Ann Merriman. His father was a local council worker and his mother was a teacher. He grew up in Buckingham and attended Buckingham County Secondary Modern School and Aylesbury College. Merriman studied law at Durham University, where he was president of the Young Conservatives branch there in 1994. After graduating, he qualified as a barrister at the City Law School. He initially worked in criminal law before working in financial law for 17 years. His last role was as managing director of a team of lawyers tasked with unwinding the Lehman Brothers' European estate following the financial services firm's collapse in 2008. There was some scandal when Huw was offered a consultancy position with the liquidators of Lehman Brothers, attracting a fee of £160,000.

Merriman married Victoria Powdrill in 2001 and they have three daughters. They are separated.

He moved to East Sussex in 2006 and was elected to Wealden District Council for the Rotherfield ward in 2007 and was re-elected in 2011. Merriman stood as a Conservative candidate for North East Derbyshire in the 2010 general election. He came second to the incumbent Labour MP Natascha Engel.

Merriman was selected as the prospective parliamentary candidate (PPC) for Bexhill and Battle in November 2014. Other contenders for the seat included future MPs Suella Fernandes (now Braverman) and James Cleverly. He won the seat in the 2015 general election with 30,245 votes and a majority of 20,075 (36.4%). During the 2015−2017 parliament, he sat on the Procedure Committee. From July 2017 to August 2018, he was a parliamentary private secretary (PPS) in the Department for Work and Pensions. Merriman was appointed as Personal Parliamentary Secretary (PPS) to then Chancellor of the Exchequer Philip Hammond.

He supported the UK remaining within the European Union (EU) in the 2016 UK EU membership referendum. One thing he got right. Merriman voted for then Prime Minister Theresa May's Brexit withdrawal agreement in early 2019 - indicating he blows with the wind. In the indicative votes held on 27 March, he voted for a referendum on the Brexit withdrawal agreement.

In July 2019, Merriman voted to extend same-sex marriage and abortion to Northern Ireland. He has consistently voted in favour of equal gay rights.

Merriman supported Jeremy Hunt in the 2019 Conservative Party leadership election. He voted for Prime Minister Boris Johnson's Brexit withdrawal agreement in October 2019.

Merriman has been the chair of the Transport Select Committee since 29 January 2020. He had previously been a member of the committee since September 2017.

CONTACT HUW

29-31 Sea Road
Bexhill on Sea
East Sussex
TN40 1EE

01424 736861
huw.merriman.mp@parliament.uk
THE ACID (SHIT) TEST
A number of concerned citizens wrote to James Brokenshire MP and Jeremy Wright MP (Culture Media & Sport) in 2018, but their prayers were not answered. Both MP's took the fifth amendment, deciding not to get involved, presumably to preserve their political careers. For to get involved would have meant to admit that their policies were not working. But it also means that they are complicit according to the doctrine of joint enterprise - having been apprised of the facts - becoming party to the attempts to (for example) poison Lime Well.
The Secretary of State is a person that has a duty to protect the public from threats to peaceful enjoyment of property - as it concerns planning and communities - and of course the right to life as per Article 2 of the HRA 1998. The Minister for Justice and Attorney General, may also come into the frame, but could well be the prosecuting authorities backing the Environment Agency's investigations.
This is a Duty as per Section 6 of the Human Rights Act 1998 to act compatibly with Articles 2 (the right to life) and Article 1 of Protocol 1 - and where he knows that a matter brought to his attention for the possibility of a call in, he had to be sure that the developers and the local authority properly considered the consequences of any violation of neighbours Human Rights, which in this present matter, it appears the parties did not:
Public authorities
Acts of public authorities.
6. - (1) It is unlawful for a public authority to act in a way which is incompatible with a Convention right.

(2) Subsection (1) does not apply to an act if-

(a) as the result of one or more provisions of primary legislation, the authority could not have acted differently; or

(b) in the case of one or more provisions of, or made under, primary legislation which cannot be read or given effect in a way which is compatible with the Convention rights, the authority was acting so as to give effect to or enforce those provisions.

(3) In this section "public authority" includes-

(a) a court or tribunal, and

(b) any person certain of whose functions are functions of a public nature,

When taken in the context of a development that threatens peaceful enjoyment of a water supply, it must then be the duty of the Environment Agency, Wealden District Council and the Secretary of State for Communities, to ensure that the developers: Latimer Developments Ltd., and Clarion Housing Group Ltd., do not carry out any development that threatens to breach the right to peaceful enjoyment.
In the event that these agencies fail to act to preserve these rights, it falls to the Courts to intervene in exceptional circumstances. But that would not look good for the agencies concerned.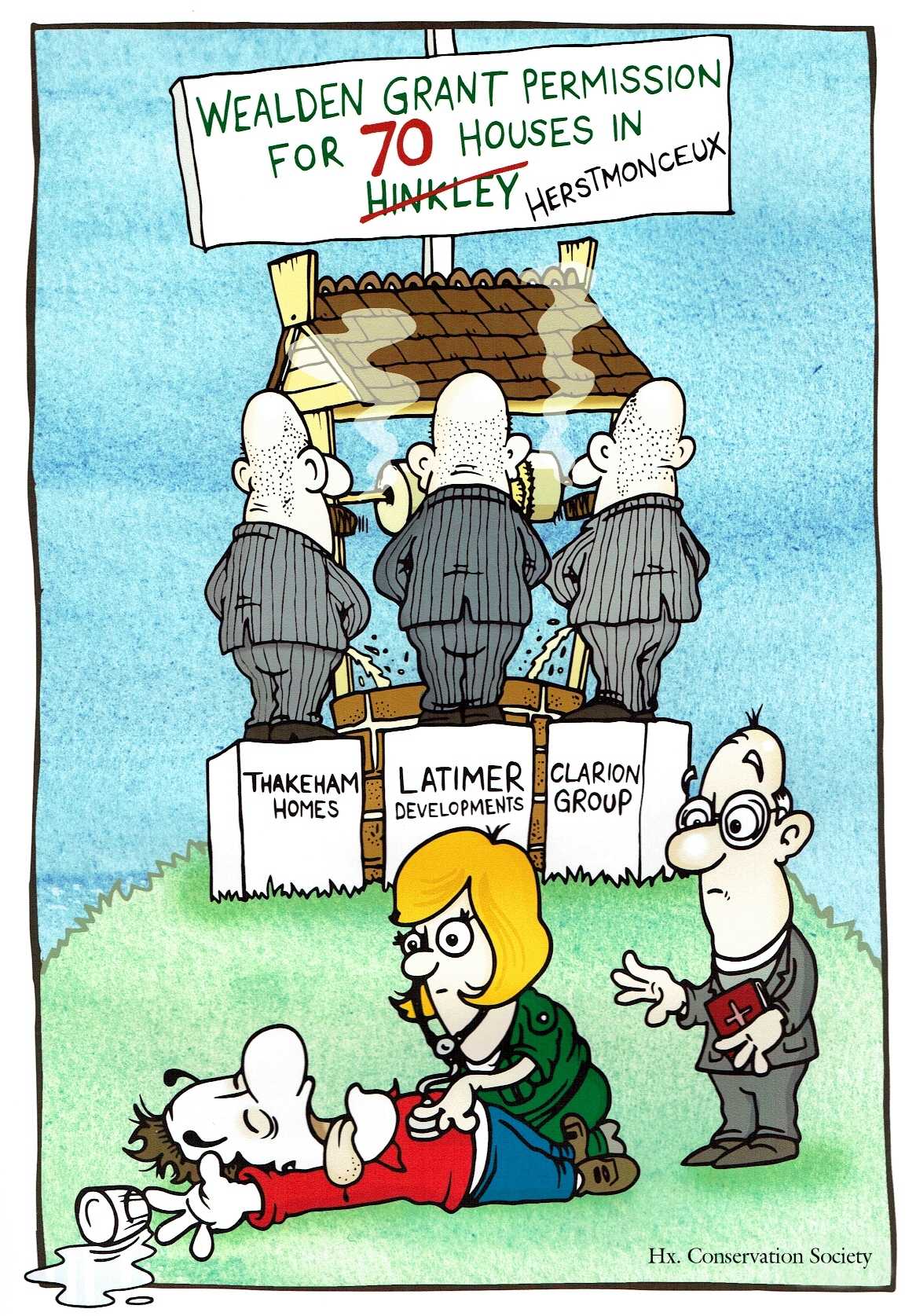 Herstmonceux Museum Ltd Vs Latimer Developments Ltd & Clarion Group Ltd 2021
A looming case involving a well and potential water contamination, where the property developers Latimer Developments and Clarion Housing Group Limited purchased land at Herstmonceux in East Sussex, from Timothy Watson (possibly via others) with the intention to build houses on a slope directly feeding ground water to Lime Well that is the only and original source of water to a historic site and the occupants of old generating buildings dating from 1909. Where gardens are planned and garages for cars are included, it is likely that pesticides used ordinarily by gardeners, and or oil spills from motor vehicles (and the like) will eventually soak into the groundwater such as to contaminate the water that is used for drinking and washing, etc. Whereas, the state must protect the occupants of the building from a real or potential threat of contamination such as to avoid threatening the continued use of such amenity, but that neither the developer, nor the Wealden District Council, took care to avoid an exclusion zone typically 100 one hundred meters upstream of Lime Well, contrary to Protocol 1, Article 1, the right to peaceful enjoyment of property and the right to life, as guaranteed by Article 2 of the HRA 1998.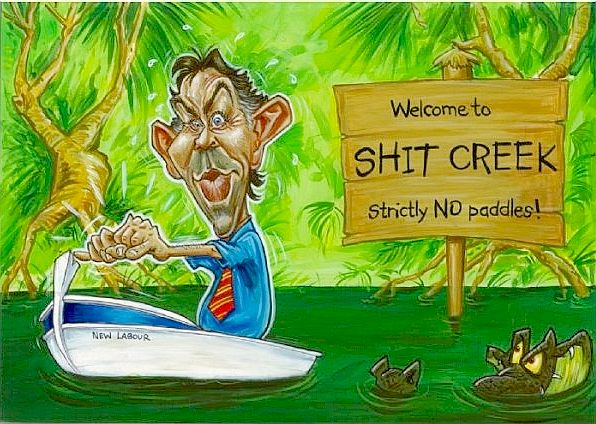 TONY BLAIR - Mistakes can be forgiven, attacking another country based on bogus intelligence is unforgivable. It is trying to justify what amounts to murder with bullshit.

CABINET MPS -MARCH 2020
Chancellor Exchequer

Priti Patel

Home Secretary

Dominic Raab

Foreign Secretary

Michael Gove

Chancellor D. Lancaster

Ben Wallace

Defence Secretary

Matt Hancock

Health & Social Care

Liz Truss

International Trade

Gavin Williamson

Education

Oliver Dowden

Culture

Alok Sharma

MP Reading West

Robert Jenrick

Housing, Local Gov.

Therese Coffey

Work & Pensions

Robert Buckland

Justice

Anne-Marie Trevelyan

International Dev.

Transport

George Eustice

Environment

Brandon Lewis

Northern Ireland

Alister Jack

Scottish Sec. State

Simon Hart

Welsh Sec. State

Baroness Evans

Leader Lords

Amanda Milling

Party Chairman

Jacob Rees-Mogg

Leader Commons

Mark Spencer

Chief Whip

Suella Braverman

Attorney General

Stephen Barclay

Treasury Sec.
CONSERVATIVE MPS 2017-2020
Boris Johnson - Prime Minister

MP Uxbridge & South Ruislip

MP for Richmond, Yorkshire

MP Welwyn Hatfield

Philip Hammond

MP Runnymede & Weybridge

Alok Sharma

MP Reading West

Damian Green

MP for Ashford

Gavin Williamson

MP South Staffordshire

Liam Fox

MP North Somerset

David Lidlington

MP for Aylesbury

Baroness Evans

MP Bowes Park Haringey

Jeremy Hunt

MP South West Surrey

Justine Greening

MP for Putney

Chris Grayling

MP Epsom & Ewell

Karen Bradley

MP Staffordshire Moorlands

Michael Gove

MP Surrey Heath

David Gauke

MP South West Hertfordshire

Sajid Javid

MP for Bromsgrove

James Brokenshire

MP Old Bexley & Sidcup

Alun Cairns

MP Vale of Glamorgan

David Mundell MP

Dumfriesshire Clydes & Tweeddale

Patrick McLoughlin

MP Derbyshire Dales

Greg Clark

MP Tunbridge Wells

Penny Mordaunt

MP Portsmouth North

Andrea Leadsom

MP South Northamptonshire

Jeremy Wright

MP Kenilworth & Southam

Liz Truss

MP South West Norfolk

Brandon Lewis

MP Great Yarmouth

MP

Nus Ghani

MP Wealden

Huw Merriman

MP Battle

Steve Double

MP St Austell & Newquay

Sarah Newton

MP Truro & Falmouth

Rebecca Pow

MP Taunton Deane

Jacob Rees-Mogg

MP Somerset

Gavin Williamson

MP Staffordshire

Thérèse Coffey

MP Suffolk Coastal

Caroline Ansell

MP Eastbourne

.

David Davis

MP Haltemprice & Howden

Claire Perry

MP for Devizes

Amber Rudd

MP Hastings & Rye

.

Theresa May - former PM

MP for Maindenhead

David Cameron

Former Prime Minister

John Major

Former Prime Minister

Margaret Thatcher

Former Prime Minister
LINKS & REFERENCE
https://www.theguardian.com/business/2018/sep/11/lehman-brothers-collapse-where-are-the-key-figures-now
https://www.politics.co.uk/reference/huw-merriman/
https://www.theguardian.com/business/2018/sep/11/lehman-brothers-collapse-where-are-the-key-figures-now
https://www.politics.co.uk/reference/huw-merriman/
https://www.facebook.com/HuwMerrimanBexhillBattle/
https://www.huwmerriman.org.uk