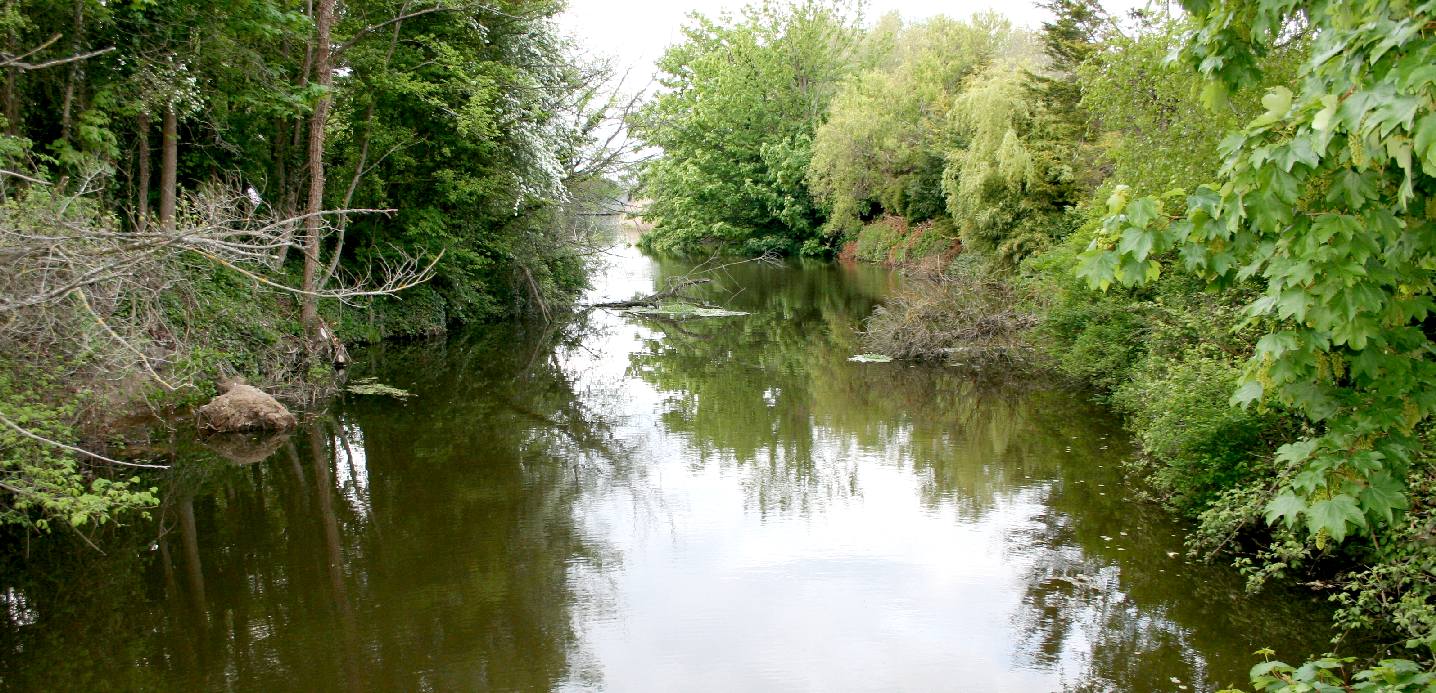 CONTAMINATION - Any discharge of contaminated water on the land or in drains that finds its way into a river or well, is illegal, attracting significant fines for all of those involved in the pollution chain. In the event that wild or human life is endangered, the courts are likely to take a dim view. Especially so where the complainant took a good deal of trouble to warn those of the issue - and no heed was taken.
WD/2015/0090/MAO - CONDITION 30 SURFACE WATER DRAINAGE & HIGHWAYS
30. Prior to the commencement of development details of the proposed surface water drainage to prevent the discharge of surface water from the proposed site onto the public highway and, similarly to prevent the discharge of surface water from the highway onto the site shall be submitted to the Local Planning Authority for approval in consultation with the Highway Authority. The scheme shall be implemented in accordance with the approved details

REASON: To reduce the risk of flooding and in the interests of highway safety, having regard to SPO2, SPO12, SPO13 and WCS14 to the Wealden Core Strategy Local Plan 2013, Saved Policies CS2 and TR3 of the adopted Wealden Local Plan 1998, coupled with the requirements of paragraphs 32, 103 and 109 of the National Planning Policy Framework 2012. With regard to Regulation 35 of the Development Management Procedure Order 2015, it is essential to avoid increasing the risk of off-site flooding, that the condition adopts the pre-commencement format.
HERSTMONCEUX MUSEUM LTD
Southern Water TRACKED POST
Developer Services
Sparrowgrove House
Otterbourne, Hampshire
SO21 2SW
12 July 2018

Dear Sir or Madam:
LAND ADJACENT TO LIME CROSS RECREATIONAL GROUND
BN27 4SX - WD/2015/0090/MAO
Further to our call to your offices this afternoon, we were unable to get through to discuss any progress with the above planning application for 70 houses in Herstmonceux.

We write with reference to this grant of planning permission, subject to conditions, and in particular in relation to a letter from yourselves to Wealden District Council dated 09/02/2015, bearing a plan reference number: PLAN-008728.

We note that you advised that the wastewater treatment works for Lime Park could not be used in connection with the above application. We also note that the proposed development would require improvements to the sewerage system, it being inadequate for another 70 houses in 2015. The matter of drainage into the ponds in Lime Park is also of some concern.

We wondered if there had been any application to you to upgrade the present system and if so where we might see such application details.

We are concerned that the arrangements for drain off will be insufficient to protect the ancient well that supplies drinking water to a number of concerns in Lime Park and has done so over the last 35 years, with at least another 100 years and more by way of history of use.

The hill above this well is to be built upon according to the site plan, where herbicides and pesticides will percolate through the ground water into this well poisoning the water supply and destroying an ancient monument in the process. We wondered if you had been apprised of these facts?

If we do not receive any reply advising that you had been informed as to the above within the next fourteen days we will assume that Wealden District Council did not so advise of the impending contamination and intend using the content of this letter for all purposes in connection with seeking correction and securing of this sustainable water supply.

We look forward to your reply and thank you in anticipation.

Yours sincerely,


for Herstmonceux Museum Ltd

LATIMER, THAKEHAM, CLARION (GROUP) - LIST OF PERSONS INVOLVED IN THE DEVELOPMENT
Peter Rawlinson - Gleeson Strategic Land
Ben Rainbow - Arboricultural & Biodiversity Officer
Steve Tuhey - Managing Director, Thakeham Client
Richard White, Director of Land and Planning at Latimer & Clarion Housing Group
LATIMER DEVELOPMENTS - Previously: William Sutton Developments Limited
Christopher John Hatfield
Ruth Margaret Cooke
David Simon Fordham
Austen Barry Reid
Rupert Owen Sebag-Montefiore
Mark Christopher Rogers
David Anthony Lewis
Michelle Reynolds
Southern Water - Nick Claxton Team Manager – Flood Risk Management & Revai Kinsella, Principal Drainage Officer
.
WD/2015/0090/ HERSTMONCEUX VILLAGE CONDITIONS A - Z INDEX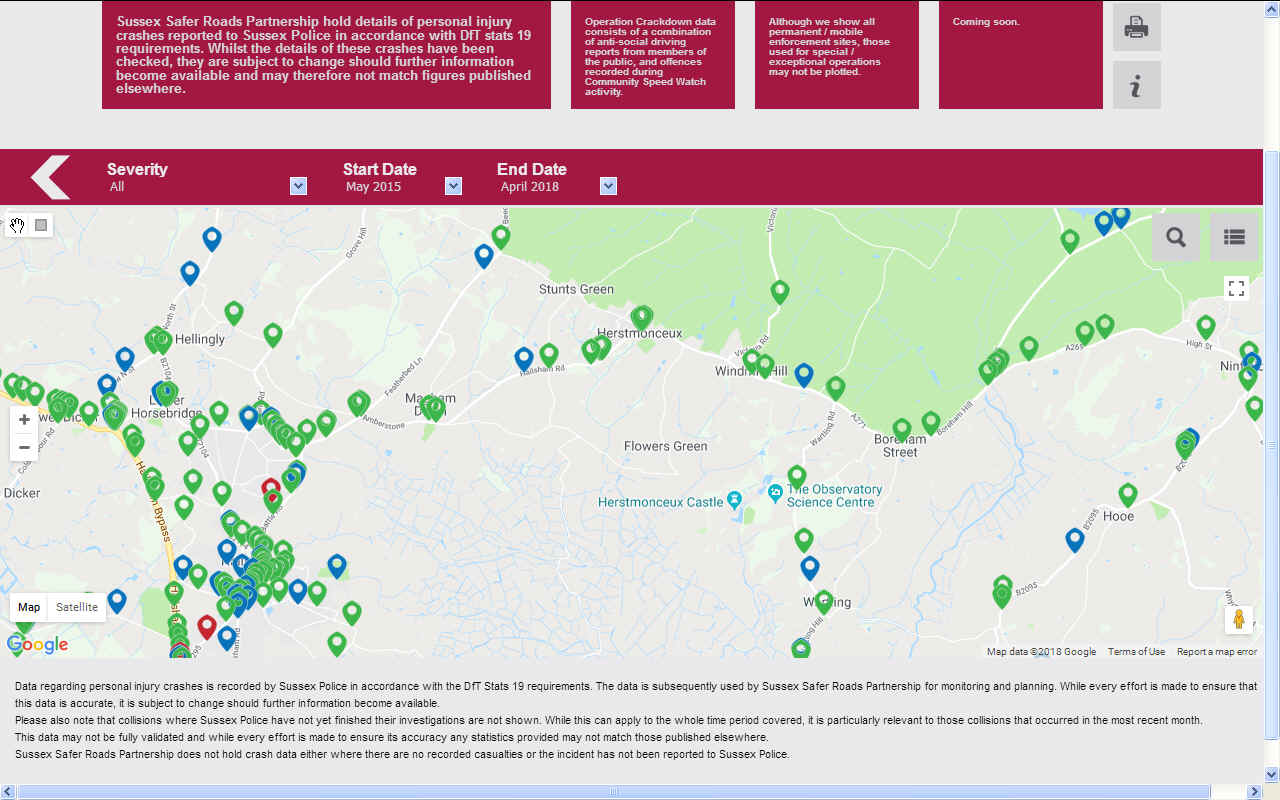 ACCIDENT CHART - This map is likely to change with more markers in the Herstmonceux area on the east side of the village as the inadequate visibility splay gets to work catching out unwary motorists and residents who have relied on Graham Kean to do the right thing in ensuring their long term safety - rather than giving the developers virtually free license to develop a site in spite of the obvious limitations.
LINKS & REFERENCE
https://thakeham-client.com/
http://www.clarionhg.com/news-research/2018/march/latimer-to-deliver-70-new-homes-in-herstmonceux/
https://www.gov.uk/
http://www.english-heritage.org.uk/