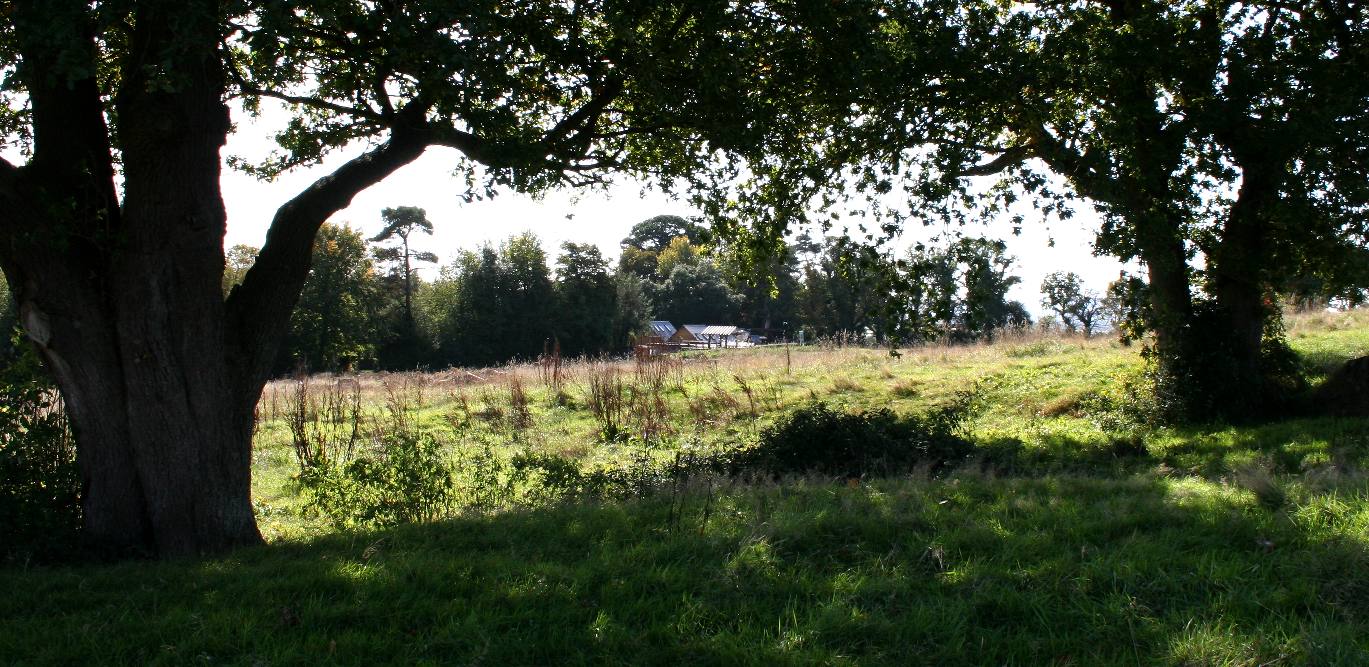 WATER - Contamination and flooding issues dog this application to rape the English countryside for profit driven motives. The developers propose tearing up this pleasant field despite the fact that they are likely to be guilty of contaminating the only working well in the village of Herstmonceux. Should that happen, all of those in the chain could be convicted of conspiring to cause groundwater pollution, where they could have prevented such crimes. We wonder what the council's insurers will make of it. Is it possible to get insurance against irresponsible planning decisions?
WD/2015/0090/MAO - CONDITION 4 - ARCHAEOLOGICAL SCHEME APPROVAL
4. No development shall take place until the developer has secured the implementation of a programme of archaeological work, in accordance with a Written Scheme of Archaeological Investigation which has been submitted to and approved in writing by the Local Planning Authority. AR01

REASON: To ensure that the archaeological and historical interest of the site is safeguarded and recorded in accordance with the requirements of SPO2, SPO13 and Policy WCS14 of the Wealden Core Strategy Local Plan 2013 and Paragraphs 129, 131 and 132 of the National Planning Policy Framework 2012. With regard to Regulation 35 of the Development Management Procedure Order 2015, it is essential to enable any items of historical or archaeological deposits and features which would be disturbed during the proposed works to be adequately recorded, that the condition adopts the precommencement format to protect heritage assets.

HERSTMONCEUX MUSEUM LTD
F.A.O. Casper Johnson MCIfA FRSA FSA TRACKED POST
The County Archaeologist
County Hall
St Anne's Crescent
Lewes, BN7 1UE 12 July 2018

Dear Mr Johnson,
LAND ADJACENT TO LIME CROSS RECREATIONAL GROUND
BN27 4SX - WD/2015/0090/MAO
Please find enclosed copy of our letters to Southern Water and Graham Kean (countryside engineer) of Wealden District Council, both dated 12 /07/18.

We wonder if Wealden mentioned to you that the ancient well was partially fed from groundwater in the adjacent field? This would mean contamination of our drinking water and potential destruction of a perfectly useable water source – and of course loss of opportunity for any revenue stream from that facility to generate funds for the upkeep of the historic asset.

We are sure that you will know that the 'National Planning Policy Framework' says that local authorities have a duty to protect historic assets in connection with planning proposals, of which the well is part of the generating complex in Lime Park and a feature that has provided sustainable water supplies to all in this location for many years. Reference Section 12 Paragraphs 128 & 129 of the Framework, with especial reference to Paragraphs 196 & 197 (Determining Applications) where the Framework is a Material Consideration.

We note the content of your correspondence from 2015, but are more concerned at the content of your letter to Wealden (Ben Stephenson) dated April 5 2018. Does the "trial trenching" mentioned encompass evaluating ground contamination from pesticides and herbicides that will surely enter the ancient well, unless a scheme to prevent that is agreed, and with ourselves, being the affected third party?

If we do not receive any reply advising that you had been informed as to the above within the next fourteen days we will assume that Wealden District Council did not so advise of the impending contamination and intend using the content of this letter for all purposes in connection with seeking correction and securing of this historic (sustainable) water supply.

We look forward to your reply and thank you in anticipation for your cooperation.

Yours sincerely,



for Herstmonceux Museum Ltd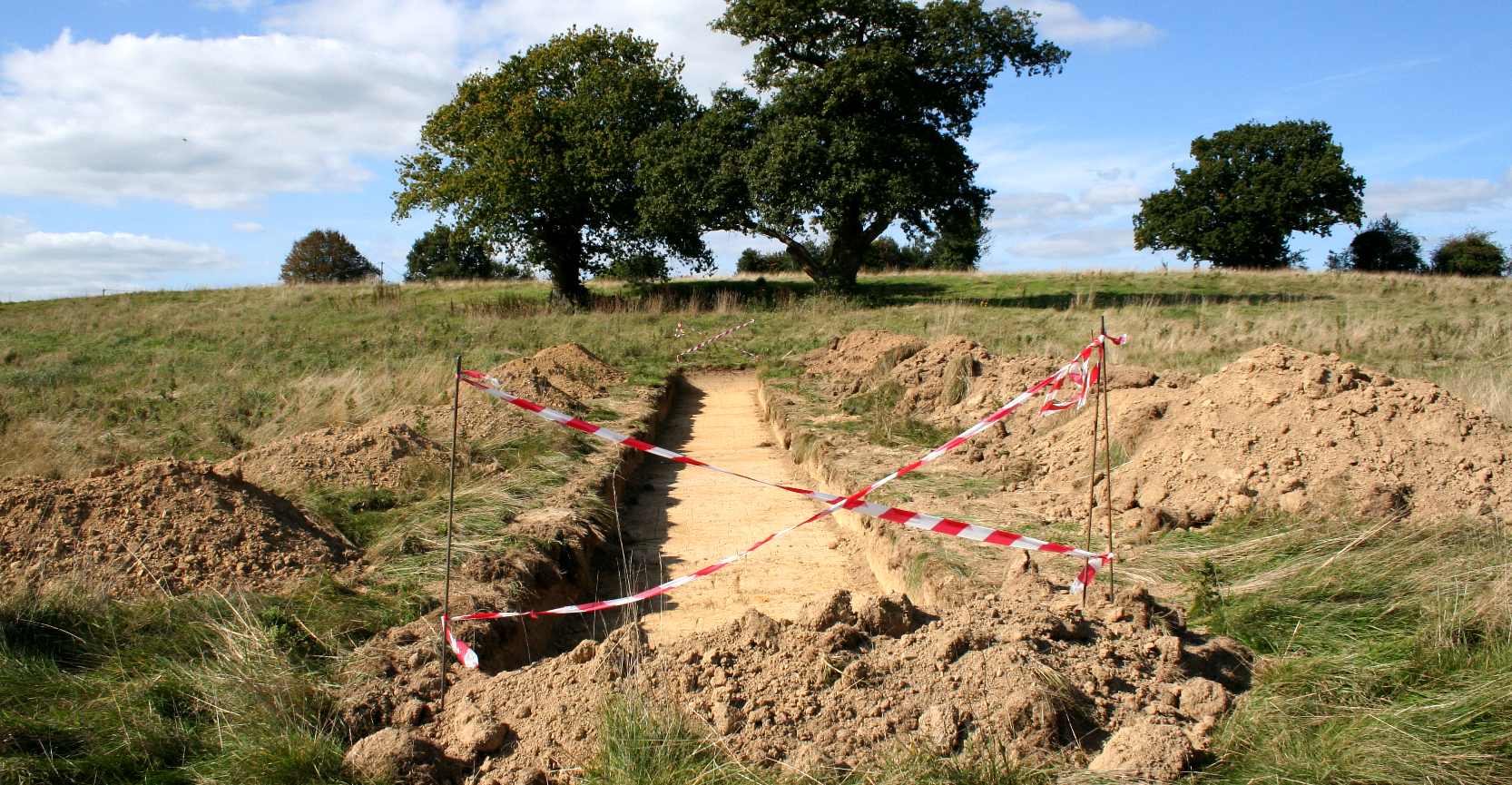 DIG - Archaeologists dug up the field noting a number of finds, seen here denoted by red and white tape. The multiple trenches were typically less than a meter in depth.

HERSTMONCEUX MUSEUM LTD

F.A.O. Graham Kean TRACKED POST
Engineer & Countryside Officer
Wealden District Council
Vicarage Lane
Hailsham, BN27 2AX
12 July 2018

Dear Mr Kean,
ANCIENT WELL & SUSTAINABLE WATER SUPPLIES
We write with reference to the Memorandum dated May 12 2015, in relation to the proposed development at land adjacent to Lime Cross Recreation Ground, reference number: WD/2015/0090/MAO.

In this Memorandum you make mention of a Counsel's opinion and drainage onto third party land. We are concerned as to ground water drain off into from the slop adjacent to and above the ancient well that a number of organisations rely on for drinking water, as they have for many years.

We can see no reference to contamination of this well, though there are references to contamination of ponds and watercourses belonging to other 'third parties.'

We wonder if the opinions that your Council obtained in relation to this planning application included any guidance on how to prevent the contamination of the ancient well from herbicides and pesticides that householders would be bound to employ in connection with their gardening and other domestic usage?

We would also ask you to confirm that it is usual to obtain legal advice external to your Council in relation to planning applications of this kind?

With the deadline fast approaching for lapse of this permission, could we ask that you treat this request for clarification as one of extreme urgency, requiring a reply within the next 14 days.

If we do not receive any reply within this time we will assume that your Council did not obtain advice in relation to the ancient well and/or the contamination that would arise as a result of the proposed development, and may rely on the content of this letter for all purposes in connection with seeking correction and securing of this sustainable water supply.

Thanking you in anticipation.

Yours sincerely,



for Herstmonceux Museum Ltd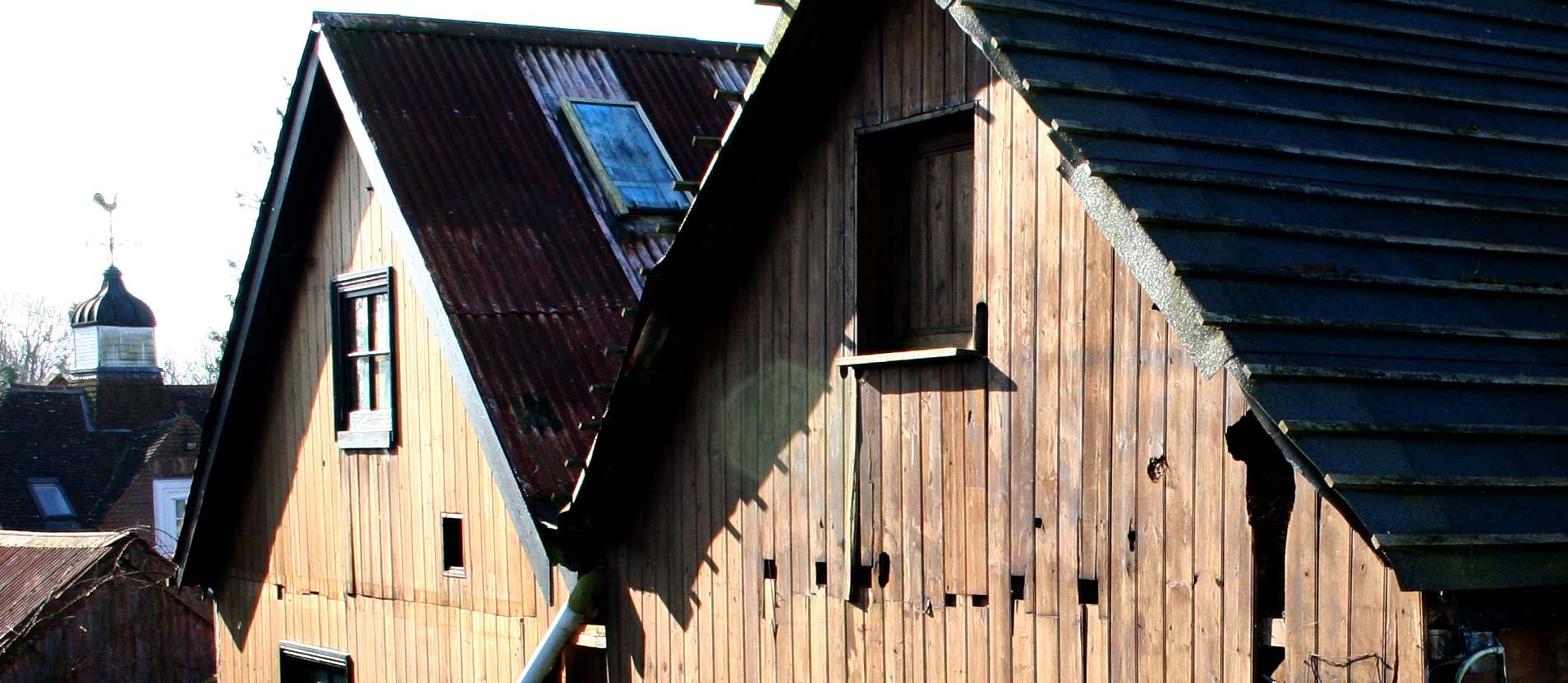 WOOD IS GOOD - These 100+ year old timbers have been preserved for generations to come. They have been liberally soaked in preservatives over 4 years then over-boarded with insulation between layers to save heating costs associated with the upkeep of the Museum. The roof is now protected by slate and the windows repaired with double glazed units. As a building material wood locks up carbon and is a renewable resource. The fact that this building was constructed around 1909 demonstrates that if looked after that can last. In 1909 they did not have the wood preservatives that we have today. They did not have tantalized wood for frames and boarding.
LATIMER, THAKEHAM, CLARION (GROUP) - LIST OF PERSONS INVOLVED IN THE DEVELOPMENT
Peter Rawlinson - Gleeson Strategic Land
Ben Rainbow - Arboricultural & Biodiversity Officer
Steve Tuhey - Managing Director, Thakeham Client
Richard White, Director of Land and Planning at Latimer & Clarion Housing Group
LATIMER DEVELOPMENTS - Previously: William Sutton Developments Limited
Christopher John Hatfield
Ruth Margaret Cooke
David Simon Fordham
Austen Barry Reid
Rupert Owen Sebag-Montefiore
Mark Christopher Rogers
David Anthony Lewis
Michelle Reynolds
Southern Water - Nick Claxton Team Manager – Flood Risk Management & Revai Kinsella, Principal Drainage Officer
.
WD/2015/0090/ HERSTMONCEUX VILLAGE CONDITIONS A - Z INDEX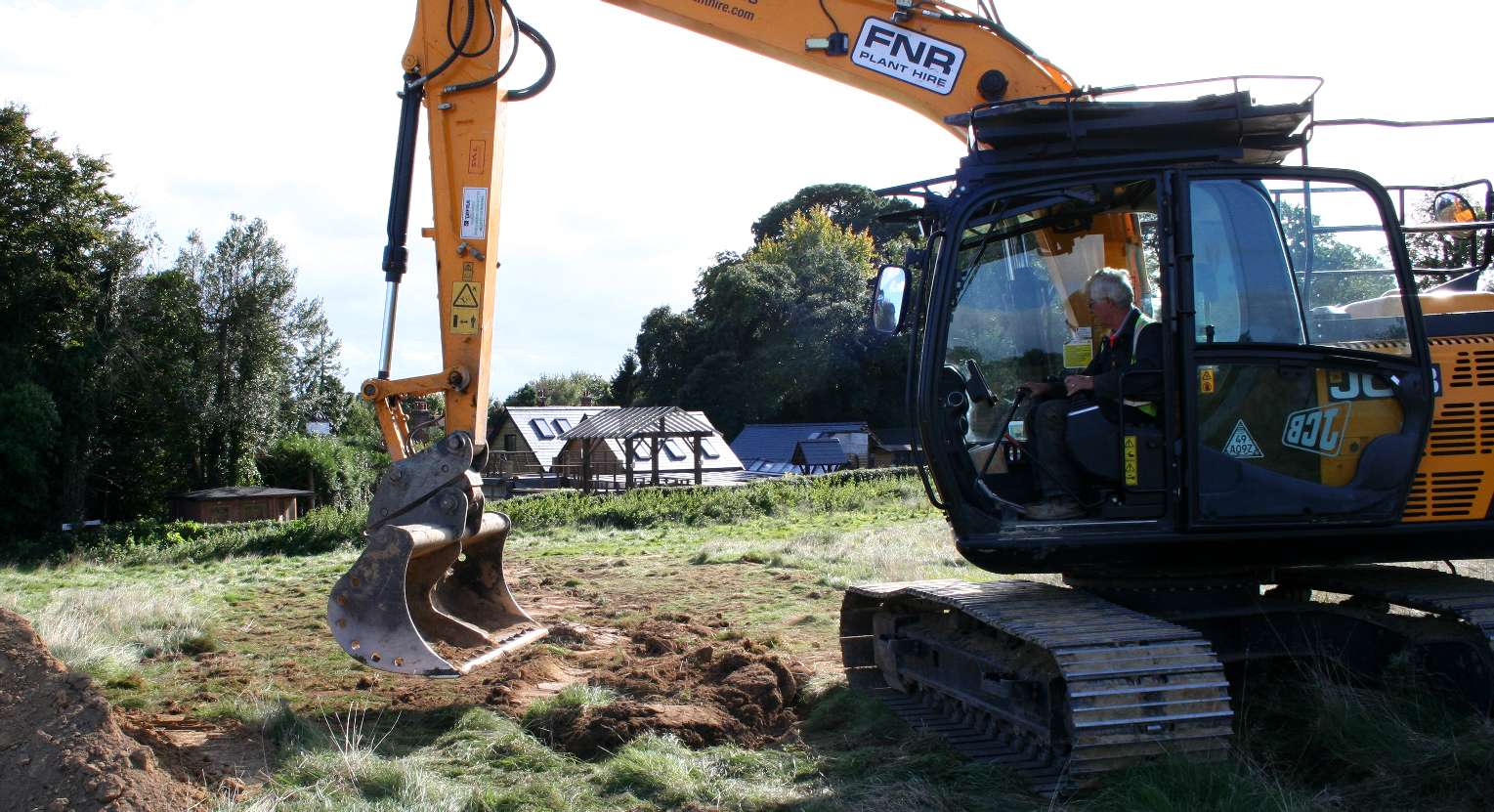 JCB - We've no idea who this chap is, but he was very good. The operator is seen here filling in a trench where a fire was noted, once again at a depth of less than one meter below the topsoil. JCB built a world record land speed record car using multiples of their diesel engines. The founder of the company started with a simple stick arc welder. In the background you can see the historic well and generating buildings.
WD/2015/0090/MAO - GLEESON DEVELOPMENTS LTD
This application is not only contrary to Wealden's Local Plan, but is considered by many to be downright dangerous. The A271 is a narrow country road that is already overloaded - with many traffic jams in the village high street causing motorists serious delays on occasion. The increase in traffic from a dense residential development at this location is nothing short of madness.
BRITAIN'S ARE (FOR THE MOST PART) FINANCIAL SLAVES, CONTRARY TO THE POPULAR ANTHEM
The houses proposed are not eco friendly, have no charging points for electric vehicles and no energy generation or heat capture devices. They are more of the same energy gobbling houses that fat-cat builders love, because that is all they (appear) to understand. We await comment on this and other matters from the Clarion Housing Group Limited, Thakekam Homes Limited and Latimer Developments Limited all partners to this proposal. It is yet to be confirmed just who is doing what and when and we look forward to receiving further information.
LINKS & REFERENCE
https://thakeham-client.com/
http://www.clarionhg.com/news-research/2018/march/latimer-to-deliver-70-new-homes-in-herstmonceux/
https://www.gov.uk/
http://www.english-heritage.org.uk/