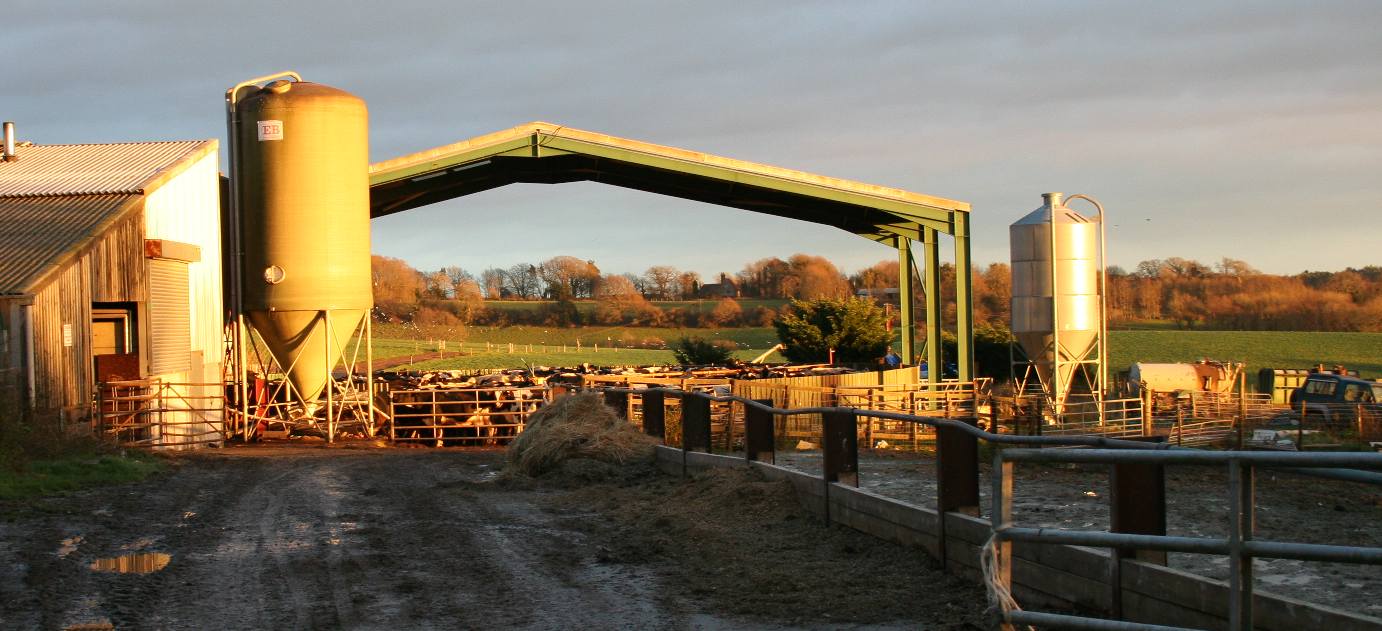 BRITISH BEEF - This farm on the outskirts of Herstmonceux, with Windmill Hill in the background, produces milk and beef for Britain and export. If we keep on extending our villages we will have no arable land left to argue about.
WD/2015/0090/MAO - CONDITION 35 LIST OF DOCUMENTS RELIED ON
35. This planning decision relates solely to the information contained within the application form, the following plan(s) and (where appropriate) documents:

Ref. Date Stamped.

* Landscape and Visual Appraisal Ref 22387/A5/AH 16 January 2015
* Planning Statement Ref 22387/A5/JR 16 January 2015
* Design and Access Statement Revision 04 16 January 2015
* Heritage Statement Ref FW/18632 16 January 2015
* Landscape and Biodiversity Management Strategy
* Ref 22387/A5/Landscape 16 January 2015
* Extended Phase 1 Habitat Survey GCN Habitat
* Suitability Assessment 16 January 2015
* Arboricultural Survey Ref PJC/3419/14 16 January 2015
* Transport Assessment Ref ITB9063-003B R 16 January 2015
* Travel Plan Ref ITB9063-004B R 16 January 2015
* Flood Risk Assessment 16 January 2015
* Archaeological Desk Based Assessment Ref SD/18426 16 January 2015
* Statement of Community Involvement Ref 22387/A3/JR 16 January 2015
* Site Location Plan Dwg M04 Rev A 16 January 2015
* Parameters Plan Dwg M06 Rev B 16 January 2015
* Illustrative Layout Dwg M03 Rev H 16 January 2015
* Speed Survey Site 1 11 February 2015
* Speed Survey Site 2 11 February 2015
* Potential Site Access Junction onto A271 Gardener
* Street Dwg ITB9063 GA 002 Rev F (Subject to the
* amendment of the visibility splays in accordance with
* Condition 19 of the planning approval) 13 February 2015
* Geophysical Survey Report Ref J7952 18 February 2015
* Overland Flow Dwg GSL-HERST.10/03 27 April 2015
* Bat Activity Survey 12 May 2015

REASON: For the avoidance of doubt.

NOTE: Should alterations or amendments be required to the approved plans, it will be necessary to apply either under Section 96A of the Town and Country Planning Act 1990 for non-material alterations or Section 73 of the Act for minor material alterations. An application must be made using the standard application forms and you should consult with us, to establish the correct type of application to be made.

NOTE 1: This permission is subject to an agreement under Section 106 of the Town and Country Planning Act 1990. STN1

NOTE 2: The developer is required to contact the Council as Street Naming & Numbering Authority, in writing, enclosing a site layout plan and the commencement of work on site, to agree a scheme of house/street naming and numbering, and for the allocation of postcodes. Please contact the NLPG Officer, IT Department, at the above address. STN8

NOTE 3: The existing public right(s) of way across the site must remain undisturbed and unobstructed unless or until legally stopped up or diverted prior to the commencement of any of the development hereby permitted. The alignment of any public right of way should be protected throughout the course of development by being clearly demarcated, signed, surfaced or fenced as may be necessary. STN10

NOTE 4: A formal application for connection to the public sewerage system is required in order to serve this development. For further advice, please contact:
Atkins Ltd,
St James House
39A Southgate Street
Winchester
SO23 9EH
NOTE 5: In determining this planning application, the Council has had regard to the requirement to negotiate both positively and pro-actively with the applicant, in line with the guidance at paragraph 187 of the National Planning Policy Framework, and as set out in the Town and Country Planning (Development Management Procedure) (England) Order 2015.

NOTE: Your attention is drawn to the requirements of the Building Act 1984 for the deposit of Plans under the Building Regulations and associated legislation. ACCESS FOR FIRE BRIGADE: Your attention is hereby drawn to the provisions of Section 35 of the East Sussex Act 1981.

DISCHARGE OF CONDITIONS: It is advised that under The Town and Country Planning Act 1990, the Council has up to 8 weeks from the date of an application to discharge any condition(s) and advise the applicant of the Council's decision. This information should be submitted using the 'Approval of Details Reserved by Condition' Form which can be downloaded from the Council's website. Please note there is also a fee payable for this type of application.

LATIMER, THAKEHAM, CLARION (GROUP) - LIST OF PERSONS INVOLVED IN THE DEVELOPMENT
Peter Rawlinson - Gleeson Strategic Land
Ben Rainbow - Arboricultural & Biodiversity Officer
Steve Tuhey - Managing Director, Thakeham Client
Richard White, Director of Land and Planning at Latimer & Clarion Housing Group
LATIMER DEVELOPMENTS - Previously: William Sutton Developments Limited
Christopher John Hatfield
Ruth Margaret Cooke
David Simon Fordham
Austen Barry Reid
Rupert Owen Sebag-Montefiore
Mark Christopher Rogers
David Anthony Lewis
Michelle Reynolds
Southern Water - Nick Claxton Team Manager – Flood Risk Management & Revai Kinsella, Principal Drainage Officer www.southernwater.co.uk
.
WD/2015/0090/ HERSTMONCEUX VILLAGE CONDITIONS A - Z INDEX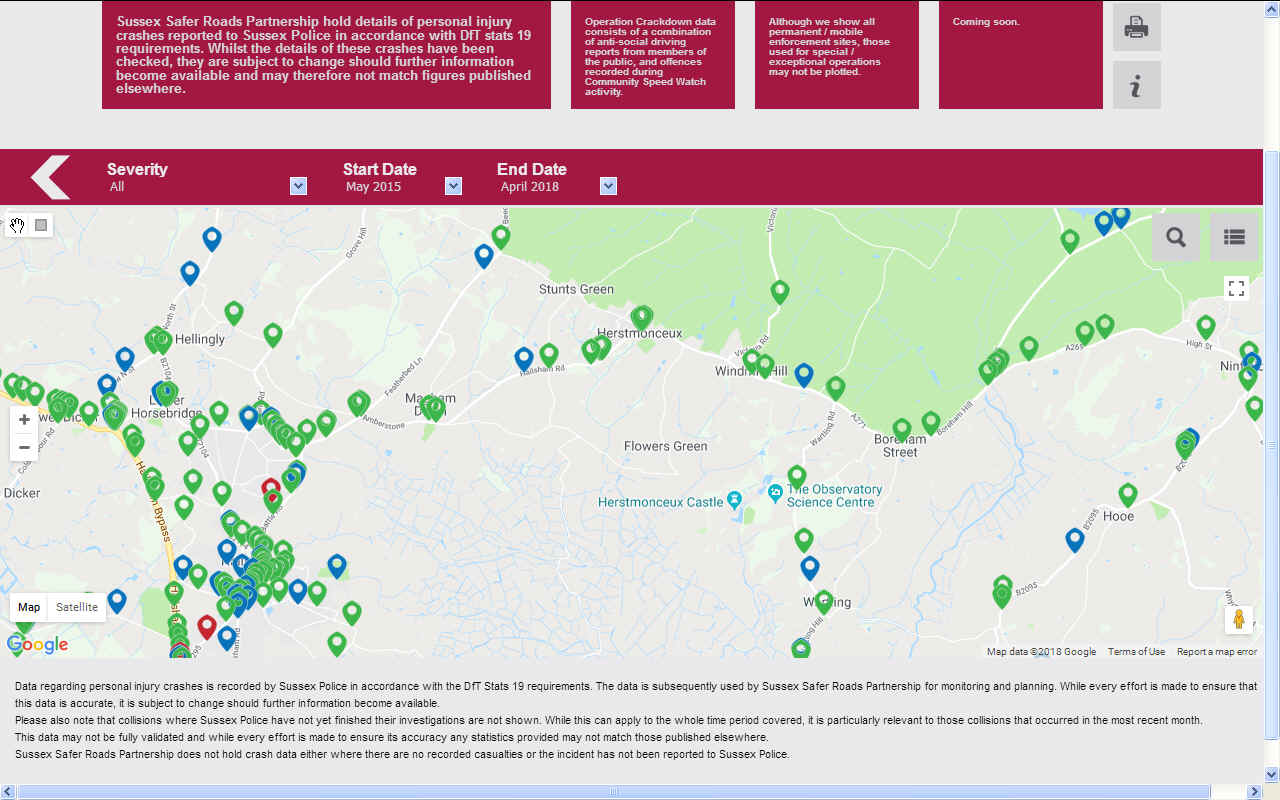 ACCIDENT CHART - This map is likely to change with more markers in the Herstmonceux area on the east side of the village as the inadequate visibility splay gets to work catching out unwary motorists and residents who have relied on Graham Kean to do the right thing in ensuring their long term safety - rather than giving the developers virtually free license to develop a site in spite of the obvious limitations.
BRITAIN'S ARE (FOR THE MOST PART) FINANCIAL SLAVES, CONTRARY TO THE POPULAR ANTHEM
The houses proposed are not eco friendly, have no charging points for electric vehicles and no energy generation or heat capture devices. They are more of the same energy gobbling houses that fat-cat builders love, because that is all they (appear) to understand. We await comment on this and other matters from the Clarion Housing Group Limited, Thakekam Homes Limited and Latimer Developments Limited all partners to this proposal. It is yet to be confirmed just who is doing what and when and we look forward to receiving further information.
LINKS & REFERENCE
https://thakeham-client.com/
http://www.clarionhg.com/news-research/2018/march/latimer-to-deliver-70-new-homes-in-herstmonceux/
https://www.gov.uk/
http://www.english-heritage.org.uk/