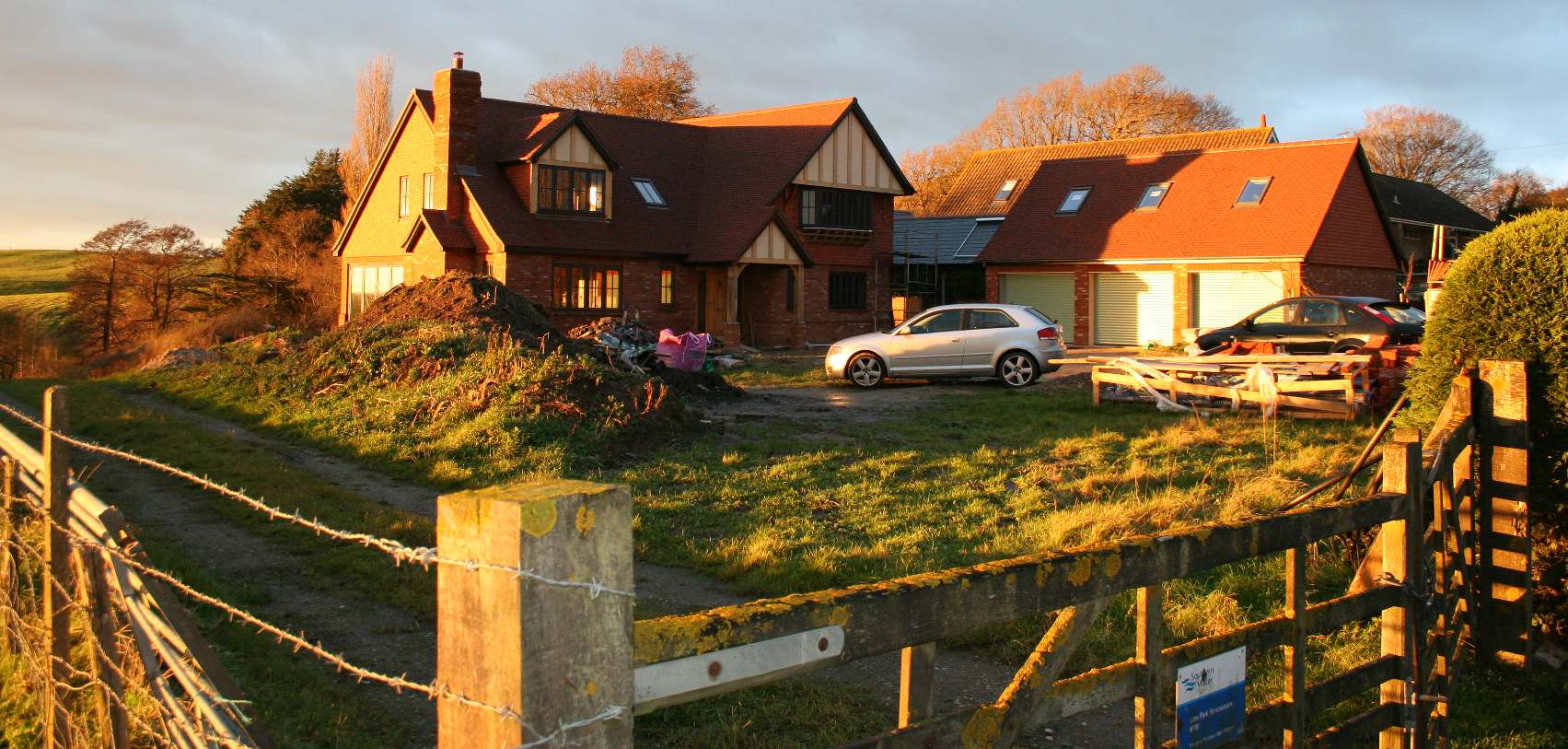 CONTAMINATION - This is a house that Wealden allowed to be built just outside the village of Herstmonceux without any climate change features. It is as if we don't have a Climate Change Act 2008 for these councillors. Either that, or the planners are giving preferential treatment to local developers, their builders and waving on another energy guzzler to help heat the planet up. What about the polar bears and ice caps?
WD/2015/0090/MAO - CONDITION 32 CLIMATE CHANGE & SUSTAINABLE ENERGY
32. Before preparation of any groundworks or foundations for the development hereby approved, full details for the incorporation of water and energy efficiency measures, the promotion of renewable energy and sustainable construction within the development shall be submitted to and agreed in writing by the Local Planning Authority and the development shall be carried out in accordance with the approved details and thereafter so retained. SS05

REASON: To promote sustainable building design, having regard to SPO9 and SPO13 and WCS14 to the Wealden Core Strategy Local Plan 2013, Saved Policy EN1 of the adopted Wealden Local Plan 1998, coupled with paragraphs 6 and 17 of the National Planning Policy Framework 2012 and the Wealden Design Guide, Chapter 4.

LATIMER, THAKEHAM, CLARION (GROUP) - LIST OF PERSONS INVOLVED IN THE DEVELOPMENT
Peter Rawlinson - Gleeson Strategic Land
Ben Rainbow - Arboricultural & Biodiversity Officer
Steve Tuhey - Managing Director, Thakeham Client
Richard White, Director of Land and Planning at Latimer & Clarion Housing Group
LATIMER DEVELOPMENTS - Previously: William Sutton Developments Limited
Christopher John Hatfield
Ruth Margaret Cooke
David Simon Fordham
Austen Barry Reid
Rupert Owen Sebag-Montefiore
Mark Christopher Rogers
David Anthony Lewis
Michelle Reynolds
Southern Water - Nick Claxton Team Manager – Flood Risk Management & Revai Kinsella, Principal Drainage Officer.
WD/2015/0090/ HERSTMONCEUX VILLAGE CONDITIONS A - Z INDEX
WD/2015/0090/MAO - GLEESON DEVELOPMENTS LTD
This application is not only contrary to Wealden's Local Plan, but is considered by many to be downright dangerous without the appropriate visibility splay. The A271 is a narrow country road that is already overloaded - with many traffic jams in the village high street causing motorists serious delays on occasion. The increase in traffic from a dense residential development at this location is nothing short of madness.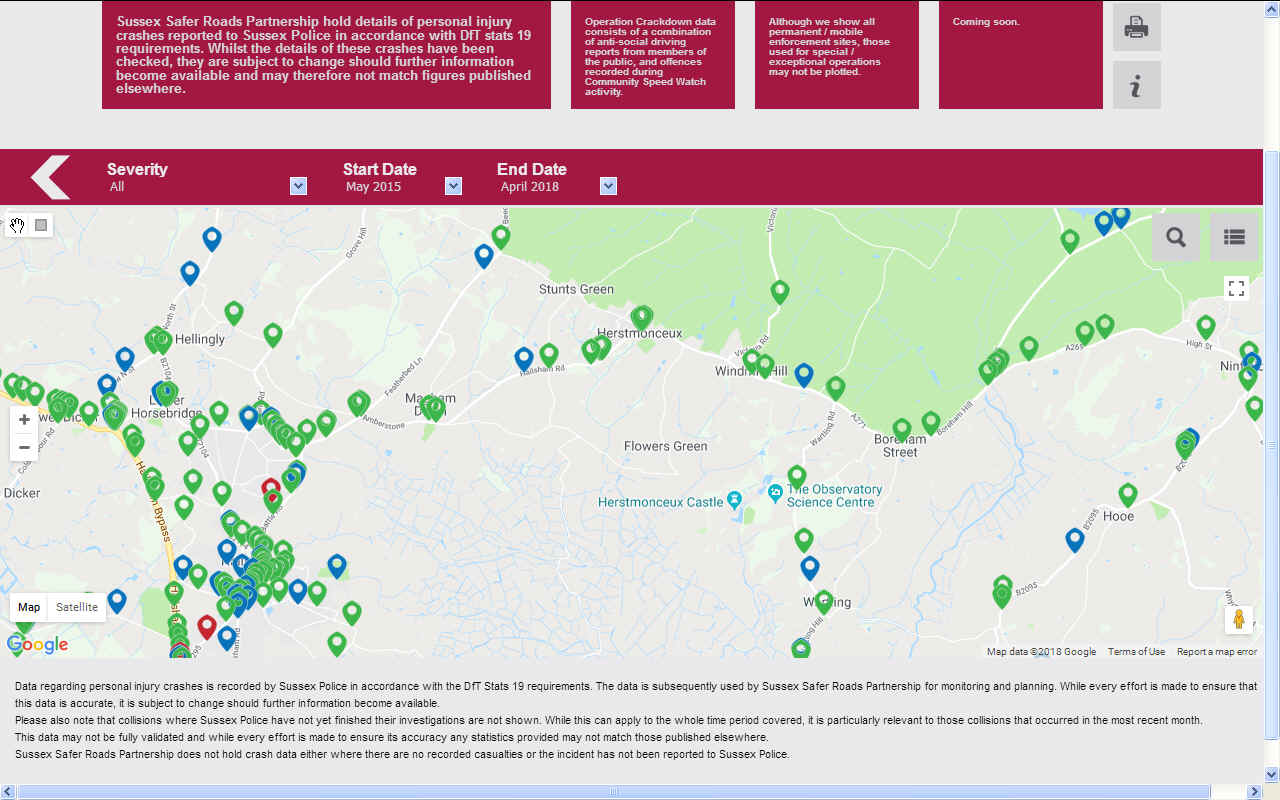 ACCIDENT CHART - This map is likely to change with more markers in the Herstmonceux area on the east side of the village as the inadequate visibility splay gets to work catching out unwary motorists and residents who have relied on Graham Kean to do the right thing in ensuring their long term safety - rather than giving the developers virtually free license to develop a site in spite of the obvious limitations.
BRITAIN'S ARE (FOR THE MOST PART) FINANCIAL SLAVES, CONTRARY TO THE POPULAR ANTHEM
The houses proposed are not eco friendly, have no charging points for electric vehicles and no energy generation or heat capture devices. They are more of the same energy gobbling houses that fat-cat builders love, because that is all they (appear) to understand. We await comment on this and other matters from the Clarion Housing Group Limited, Thakekam Homes Limited and Latimer Developments Limited all partners to this proposal. It is yet to be confirmed just who is doing what and when and we look forward to receiving further information.
LINKS & REFERENCE
https://thakeham-client.com/
http://www.clarionhg.com/news-research/2018/march/latimer-to-deliver-70-new-homes-in-herstmonceux/
https://www.gov.uk/
http://www.english-heritage.org.uk/